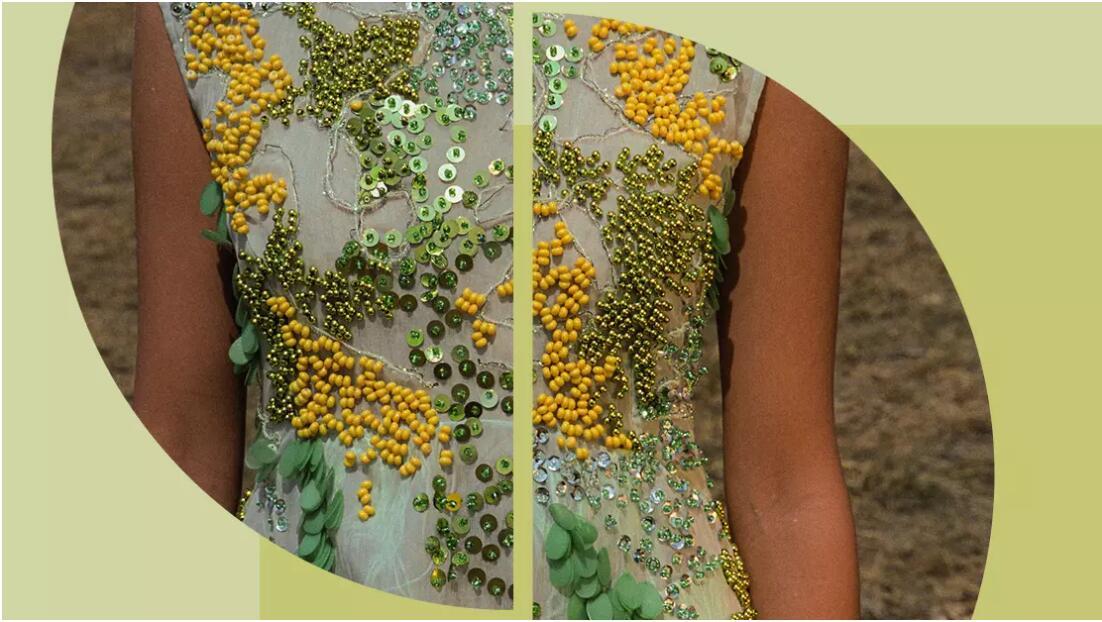 Complex and gorgeous beads and sequins have been popular in the catwalks. The pure handcrafted embroidery has the unprecedented accuracy and complexity. Its tracing, beads and embroidery include the quintessence of history and technique. The complicated process and crafts of french embroidery are second to nobody throughout the world. Dense decorations of popular ribbons, beads and sequins are suitable for gorgeous daytime dresses. While partial ornaments and pattern suit daily clothes.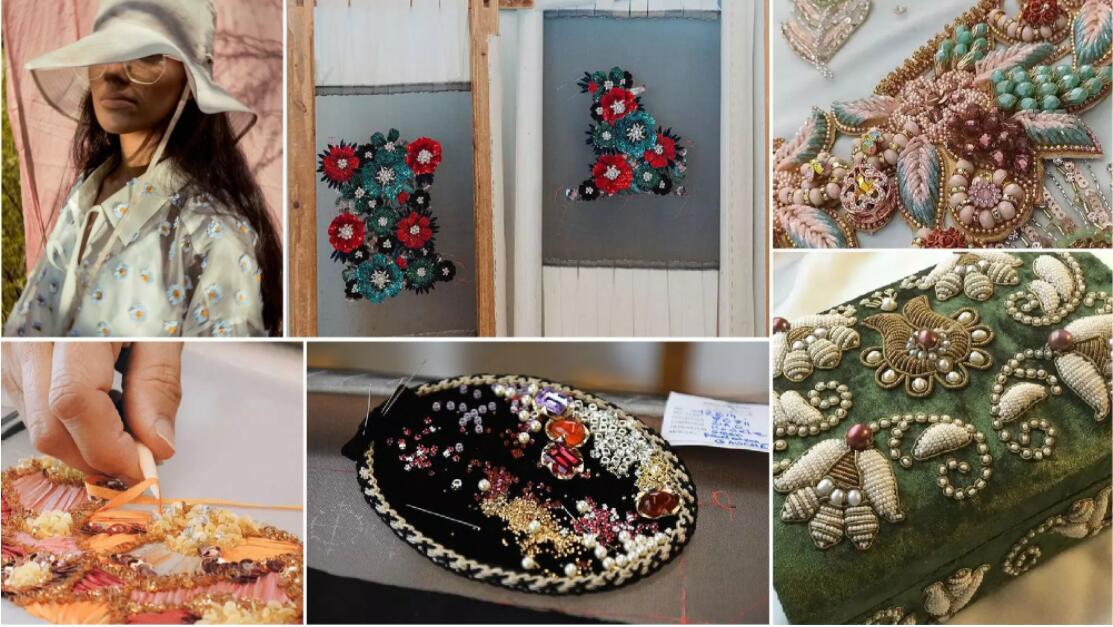 Ribbon embroidery presents a better 3D effect and covers a larger surface than the traditional embroidery. Real silk is the main material. And taking advantage of its particular property, French knot, straight stitch and lazy daisy stitch can be applied to present the elegance and clear layers of flowers. Besides, decorative beaded ornaments can enliven the patterns.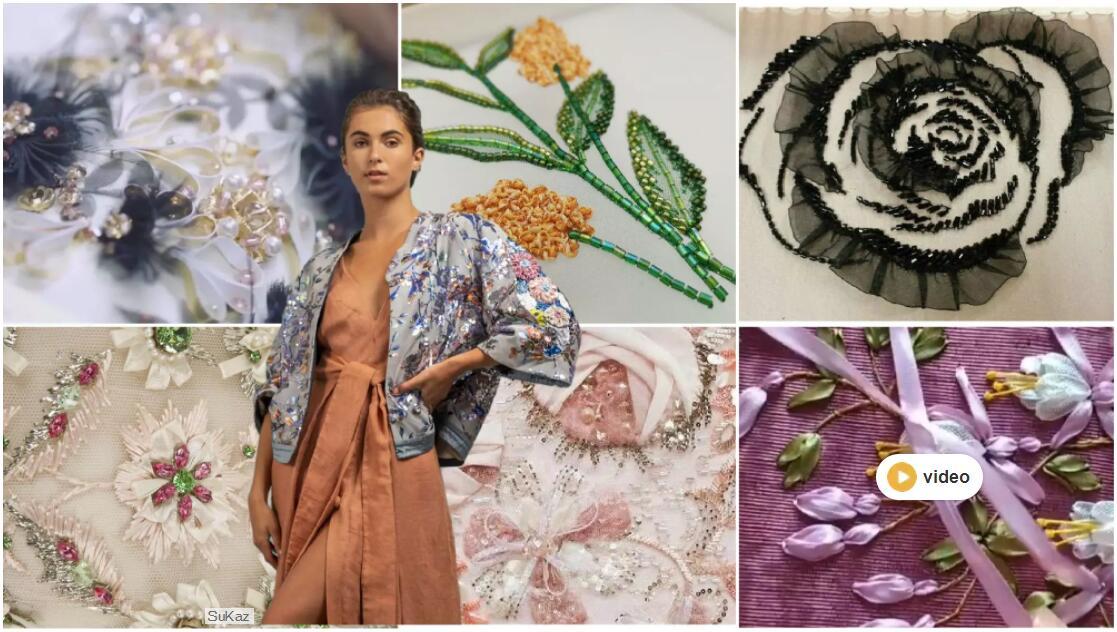 Sequin is one of the most stylish elements and also a common embroidery element. Designers this season combine sequins with bionic flower forms. The changeable sequins can perfectly present the shapes and curves of petals.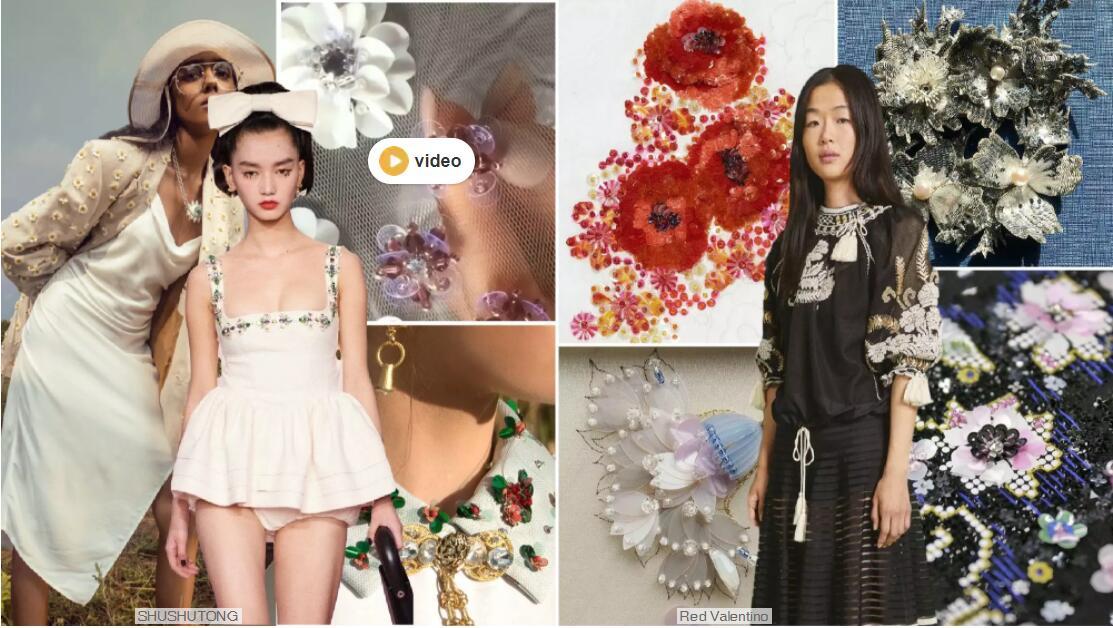 Tube beads have changeable colors and sizes. Their round or angular outlooks are suitable for curved line-drawing patterns. Application of gold thread can reveal a slight metallic gloss inside the tube beads. And combination with metallic-colored sequins presents strong 3D effect.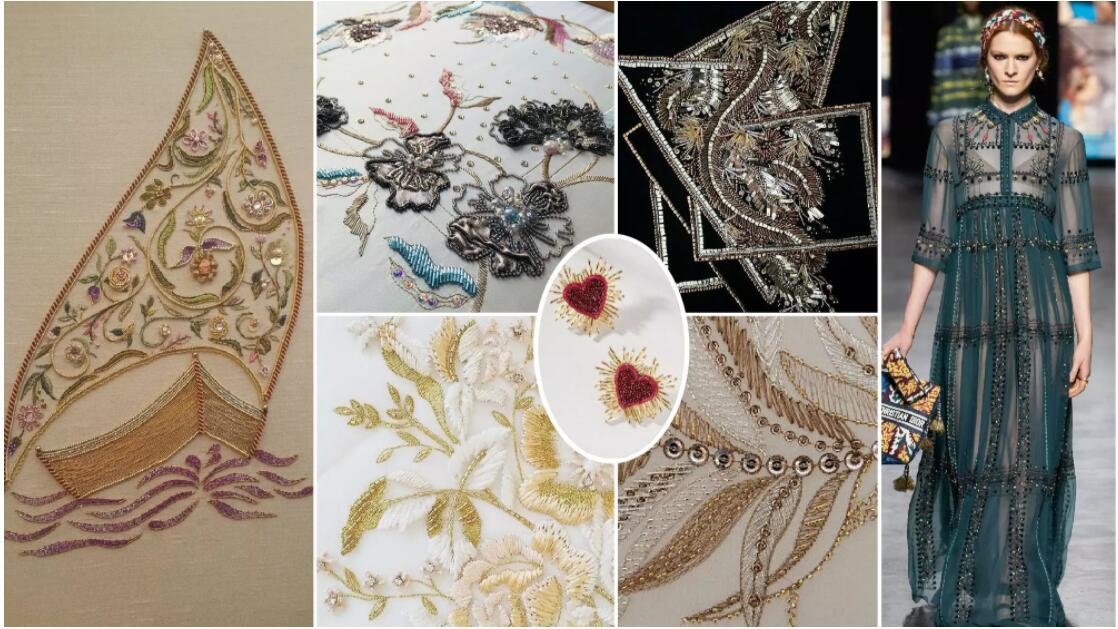 For a full report, pls visit https://www.popfashioninfo.com/details/report/t_report-id_9587-col_128/