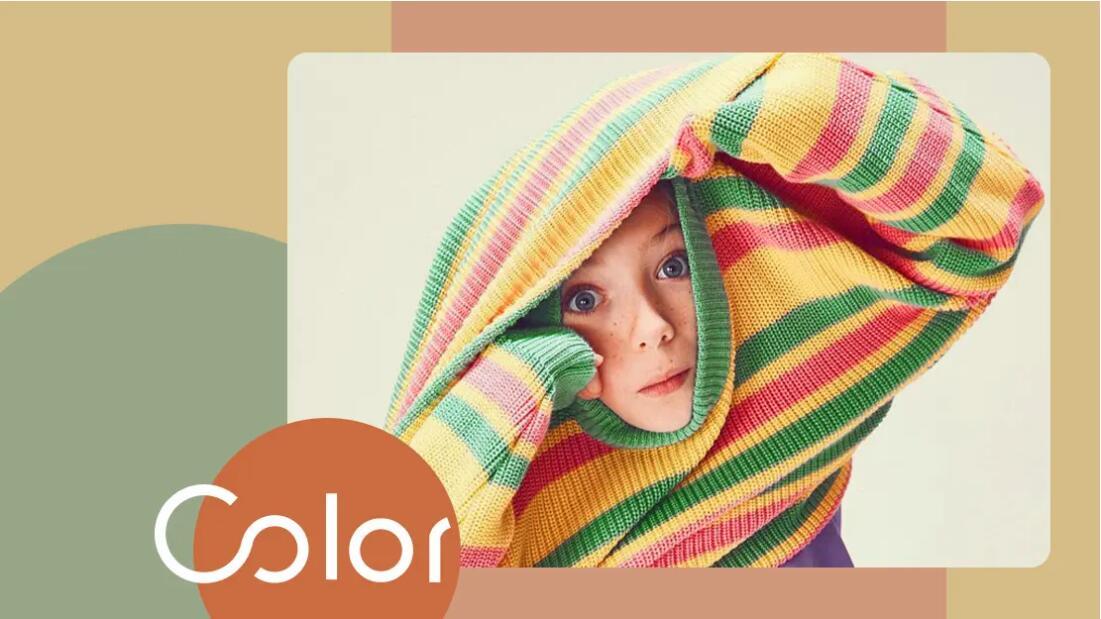 Classic knitwear uses practical neutral colors and unique joyous colors to present strong commercial attraction in A/W 22/23, which is also outstanding among kids' knitwear. Vigorous Burnt Coral takes the place of traditional festive red. Fresh and bright Delphinium Blue perfectly balances the impact of S/S colors. Warm and gentle Pale Banana is more suitable for transition clothes. More organic Dark Ivy and Amber Brown inject more positive emotion into the winter days.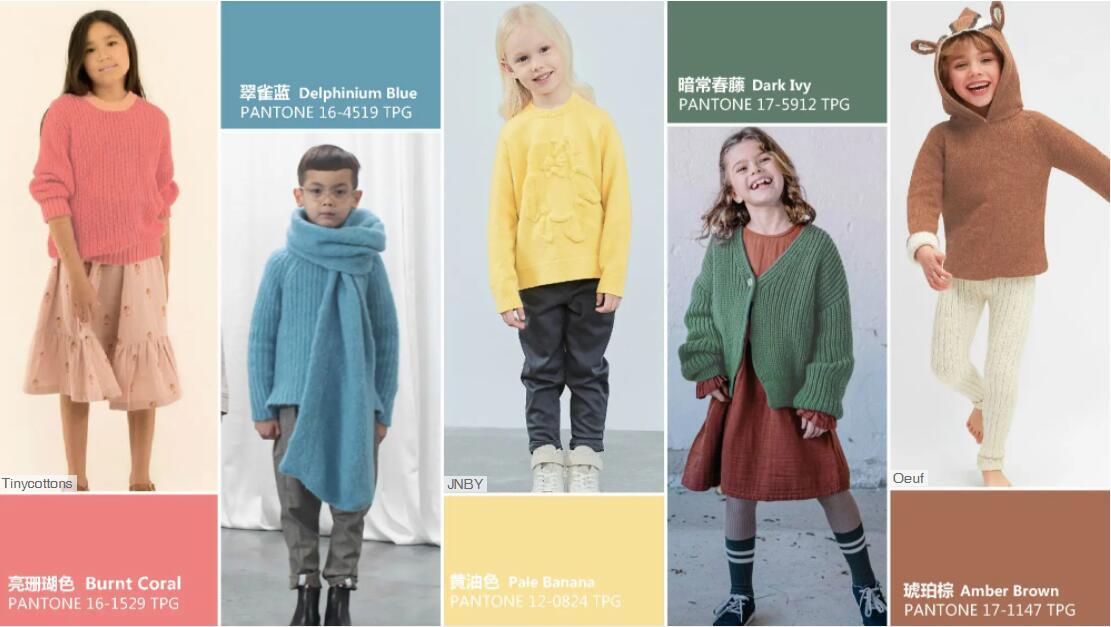 Contagious red colors improve emotions and bring better naughty and lively atmosphere. Eye-catching red colors can attract more people and make them feel excited. Reds of different shades on knitwear present rich color layers and distinct color emotions.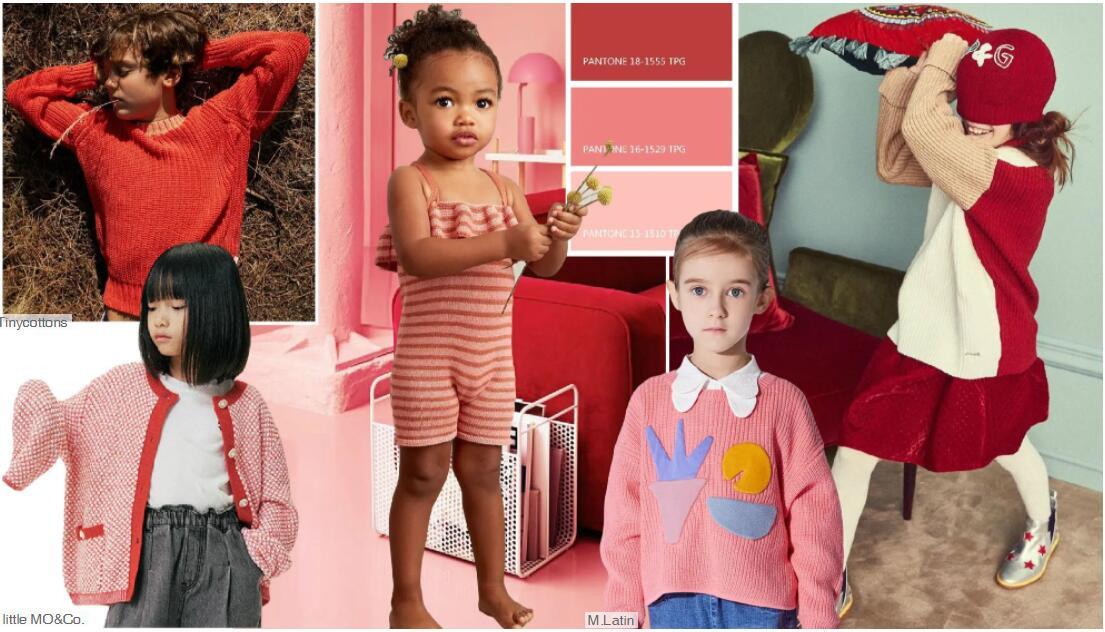 Representative Burnt Coral provides knitwear with a vigorous keynote through its lively color property. It is more suitable for outer knitwear items which can bring a joyous visual feeling. Monochrome cable and contrast-colored jacquard are the main crafts to reveal an impactive visual effect.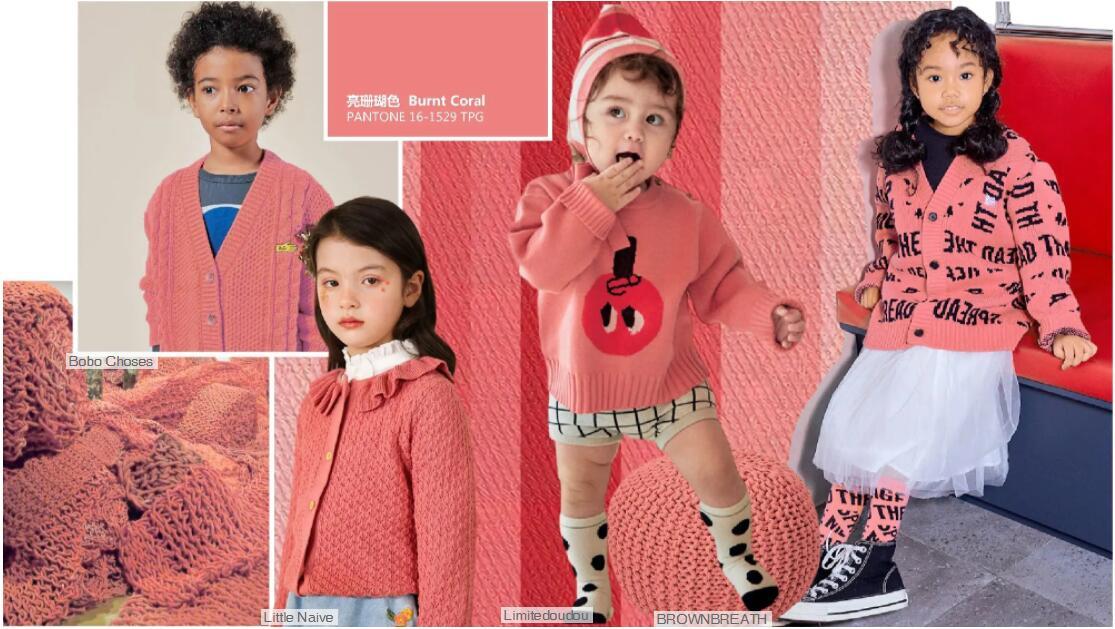 Burnt Coral shows different visual effects with distinct colors. The impactive combination of blue and sweet Burnt Coral provides a modern and gender-neutral tonality. The combination of tonal colors improves the liveliness and newness.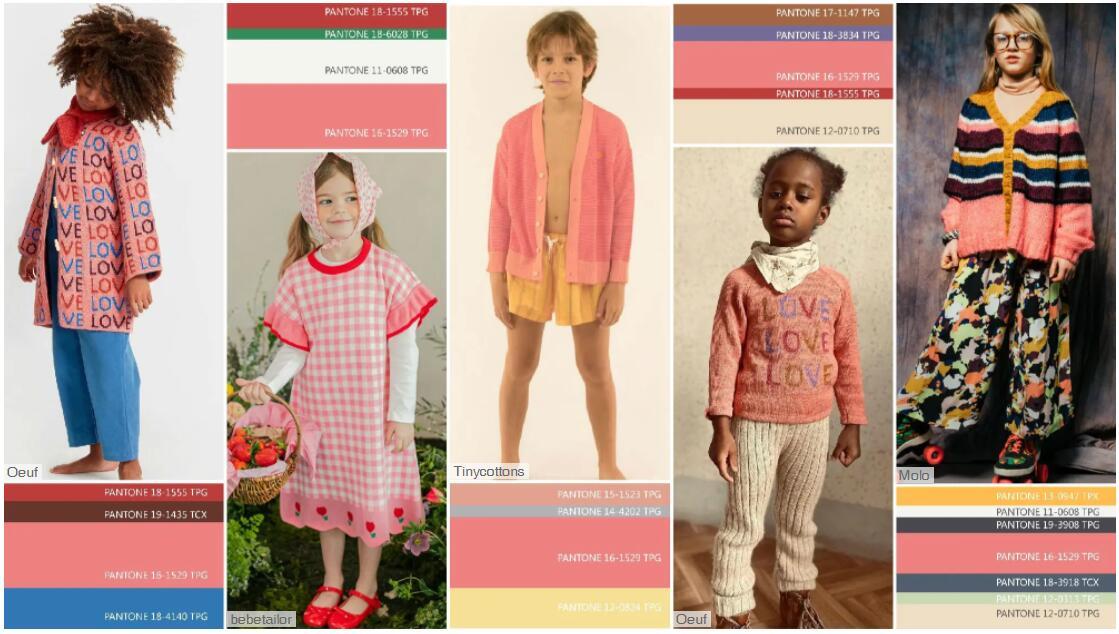 For a full report, pls visit https://www.popfashioninfo.com/details/report/t_report-id_10116-col_125/