Speaking of French bloggers, the first thing you might think of is the aura of drag. Many girls said that even if they look at them, they like them again, but because they don't match their aura, even if the items are all the same, they still feel not very good.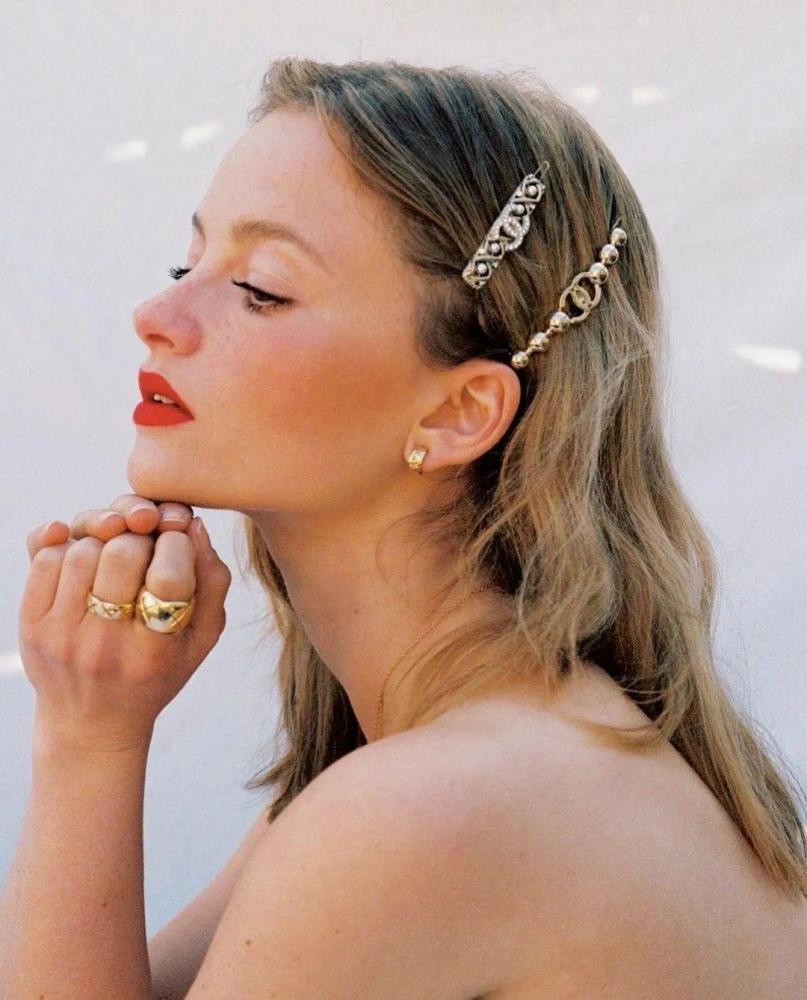 In fact, the French style is not single. In addition to the cool urban style, there is also a sweet style that is not tiresome. The French dressing blogger Camille Yolaine is one of the prominent representatives.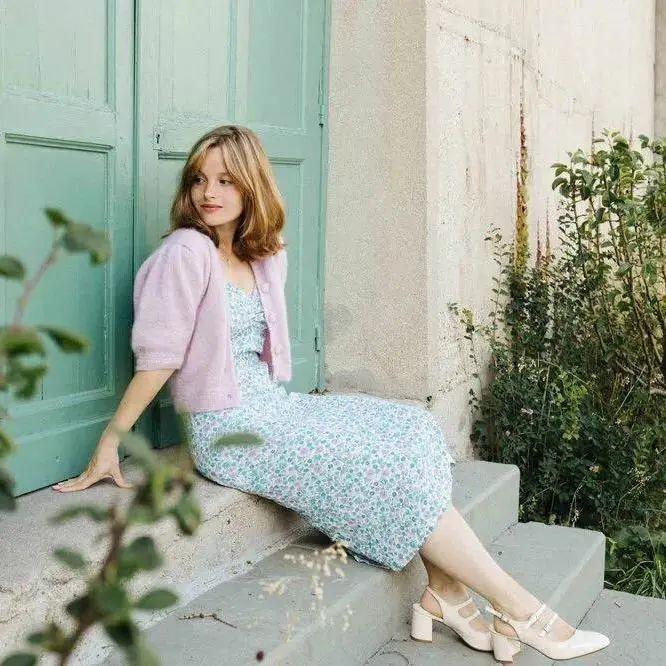 With a height of 158cm, she looks very small and exquisite among the tall French bloggers. Even if she wears a floral skirt, she wears a slender frame that is more sweet. In addition, her facial features are exquisite and sweet, and her expression is rarely as pretentious as some French bloggers, so she rarely gives people a sense of distance in the lens.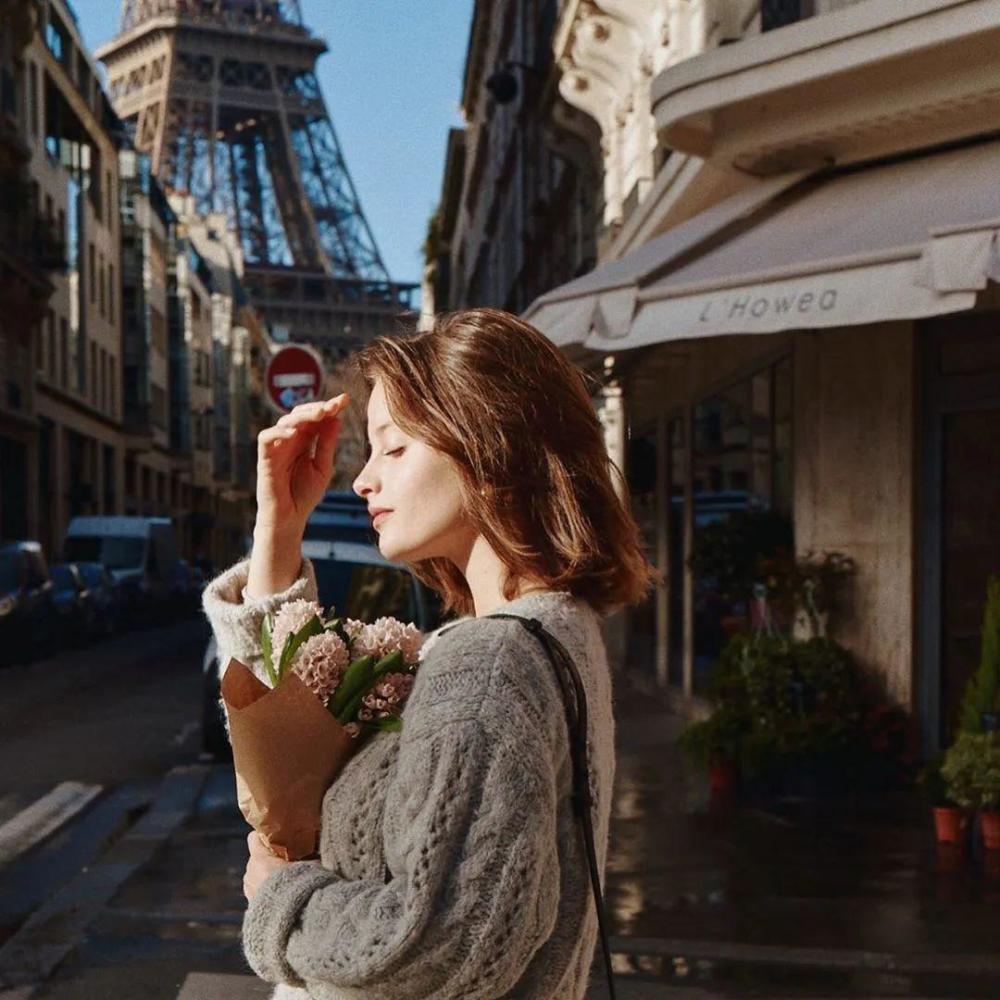 After looking through her photos, it was completely fascinated by Camille Yolaine's sunny and sweet dressing style. She feels that her daily wear is both daily and seductive, and it is easy for us to learn from it. Let's take a look at her style.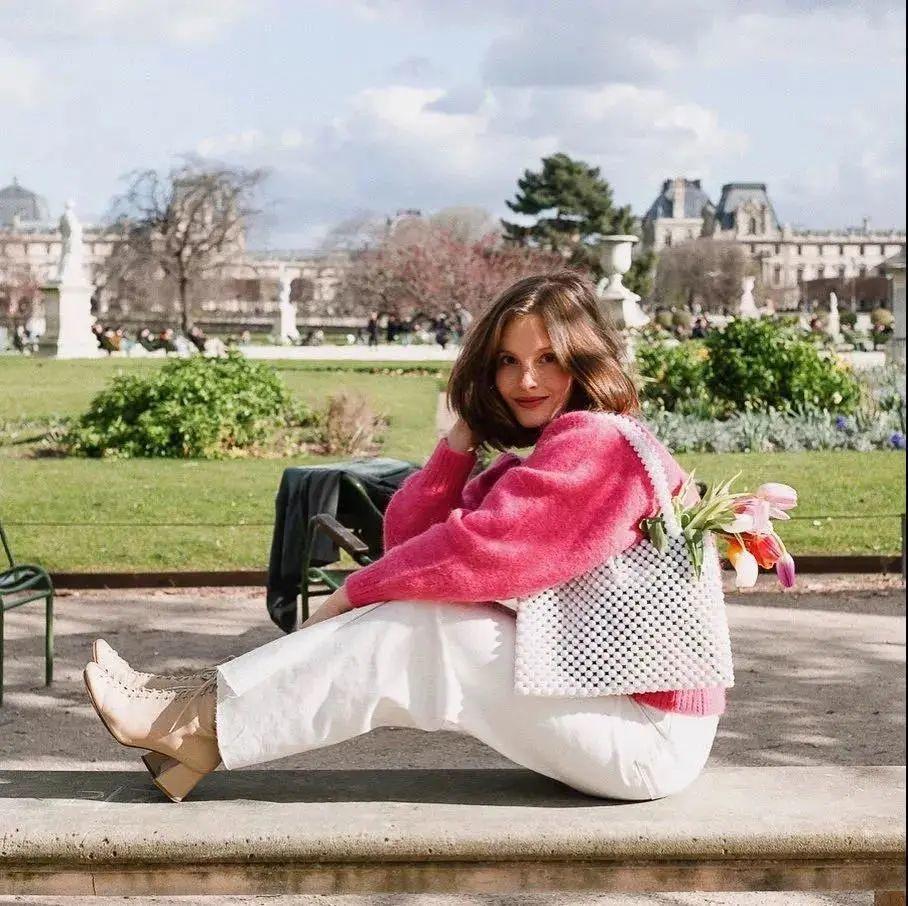 1. Clothing material selection
Unlike most French bloggers, Camille Yolaine usually likes to choose relatively soft materials.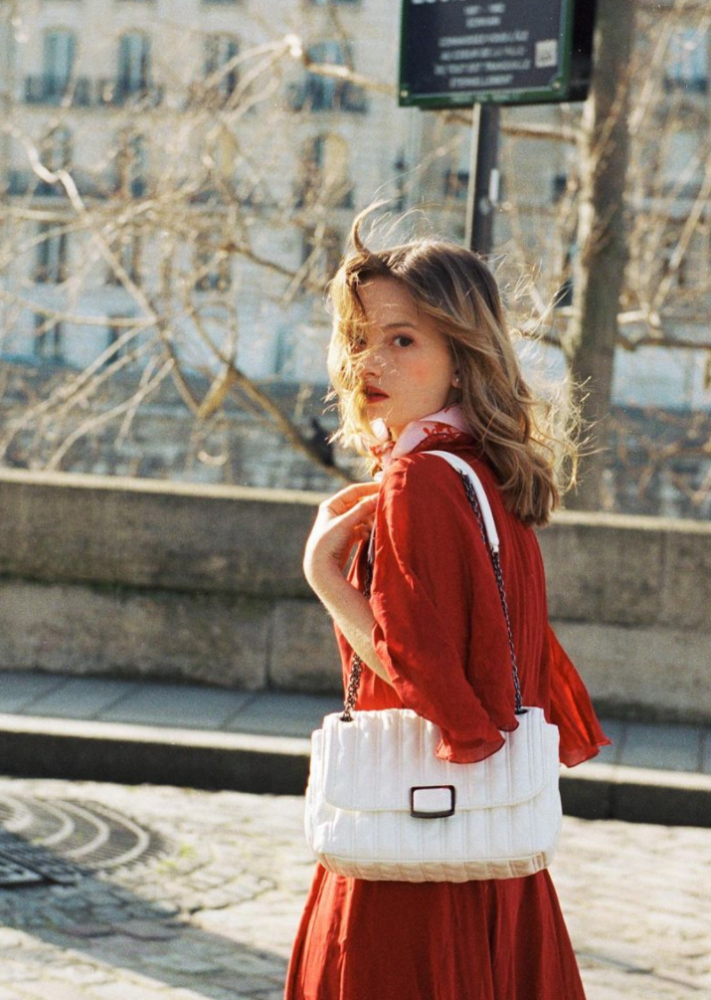 After autumn, the soft knitted sweater is her favorite. Knitwear + denim is her combination with the most flops in her daily life. Sometimes worn alone, sometimes with a small strap, the look always looks casual and relaxed.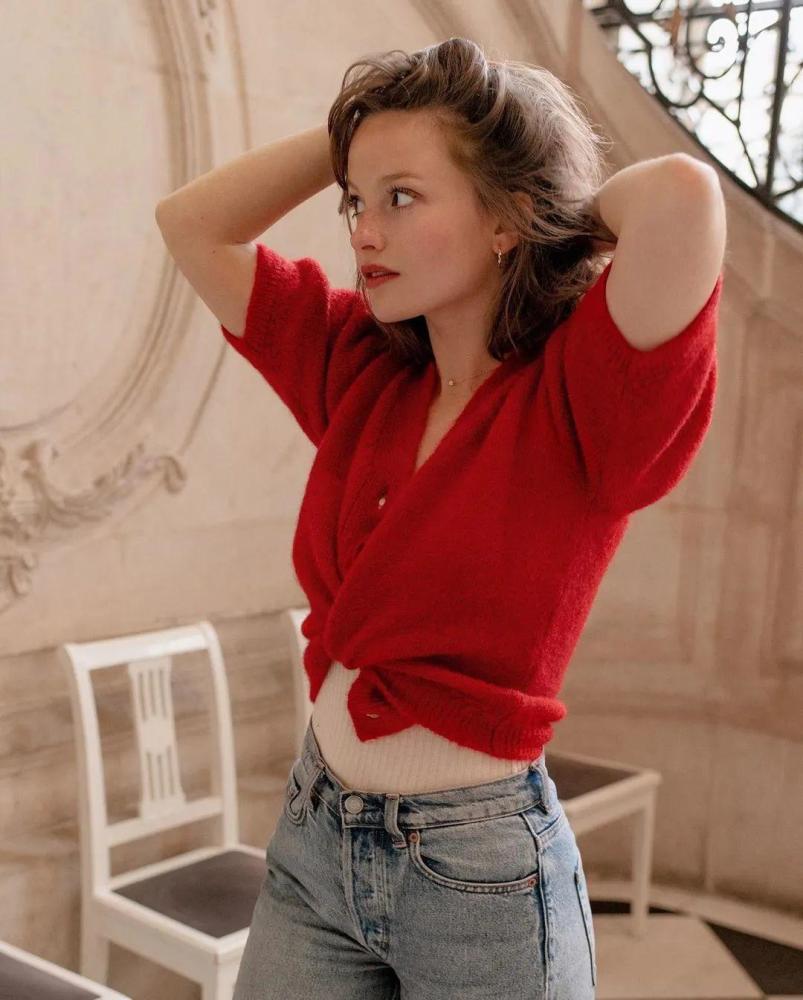 Moreover, compared to the dense jersey sweater, Camille Yolaine also likes the hollowed-out model with larger porosity in the picture below, which is more agile after wearing, and has a more retro atmosphere, which is especially suitable for her sweetheart. temperament.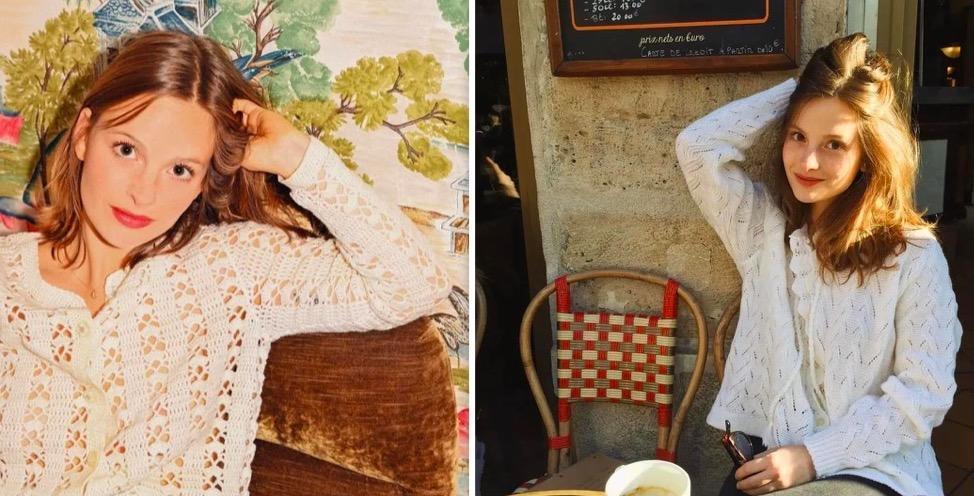 When the soft sweater meets the sweet pink, it is even more cute! I loves Camille Yolaine. This set with small checkered pants in the picture below feels a bit of the charm of Hepburn goddess, but it also has Camille Yolaine's own characteristics, which is super seductive.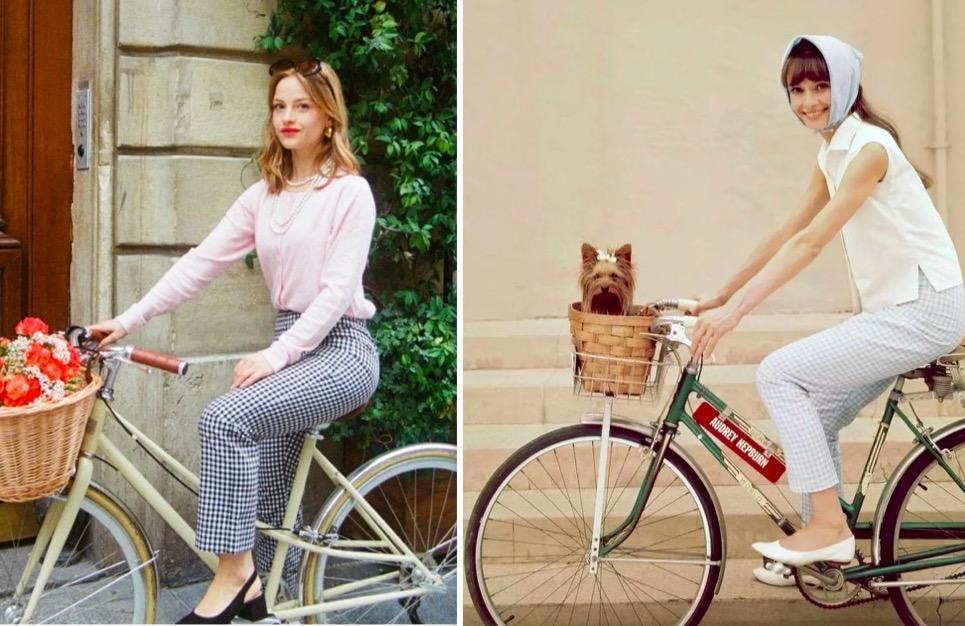 Camille Yolaine has not tried leather suits and leather shirts like many French bloggers. Of course she will wear suits and shirts, but the materials are basically pure cotton, and occasionally they are sweet. Lace, these materials are much softer in style than stiff leather items.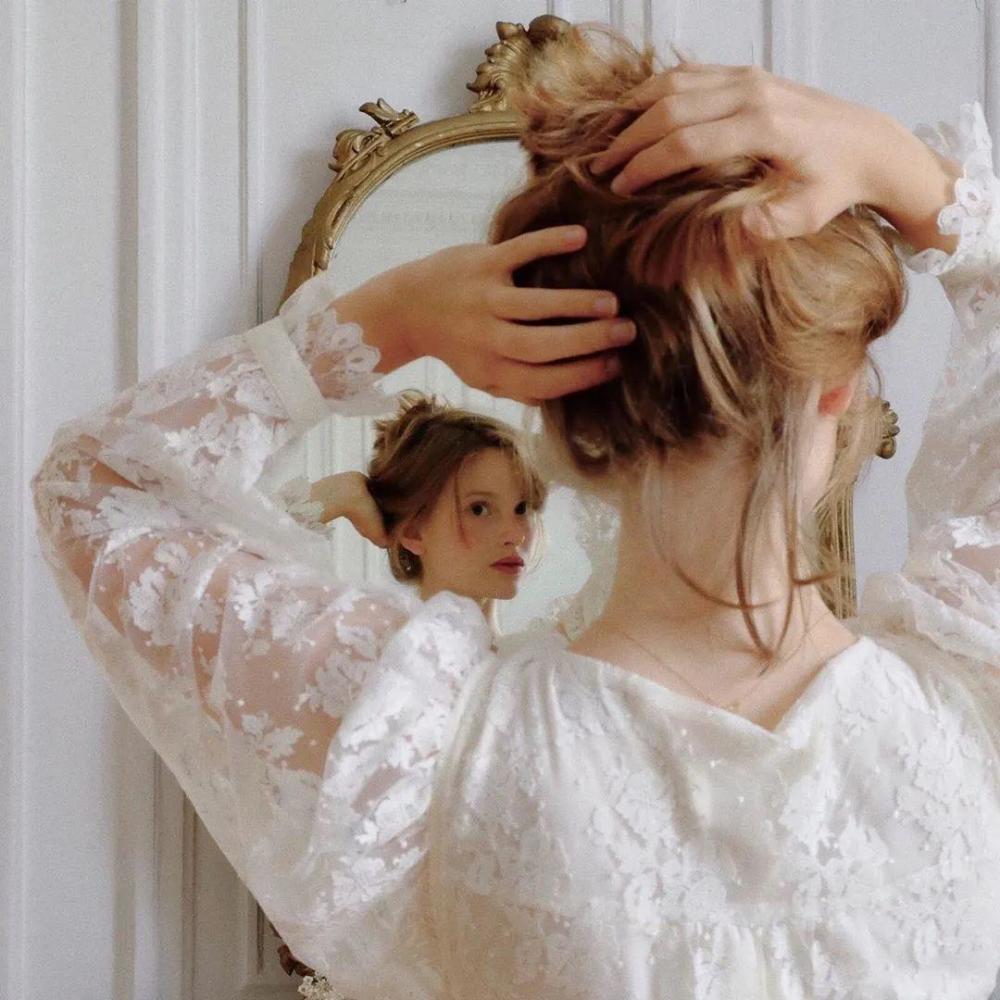 Moreover, when choosing a shirt, Camille Yolaine often adds cute elements such as a small lotus leaf, which complements her doll-like facial features and a sense of harmony. How can it not make people's heart moving?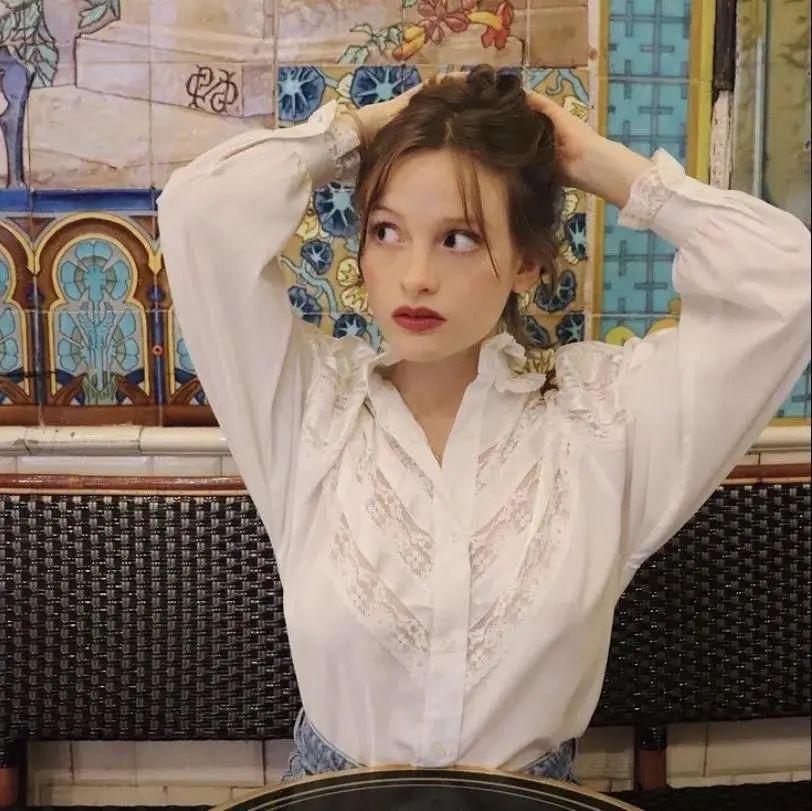 It seems that what is popular is not the best, only what suits you is the best.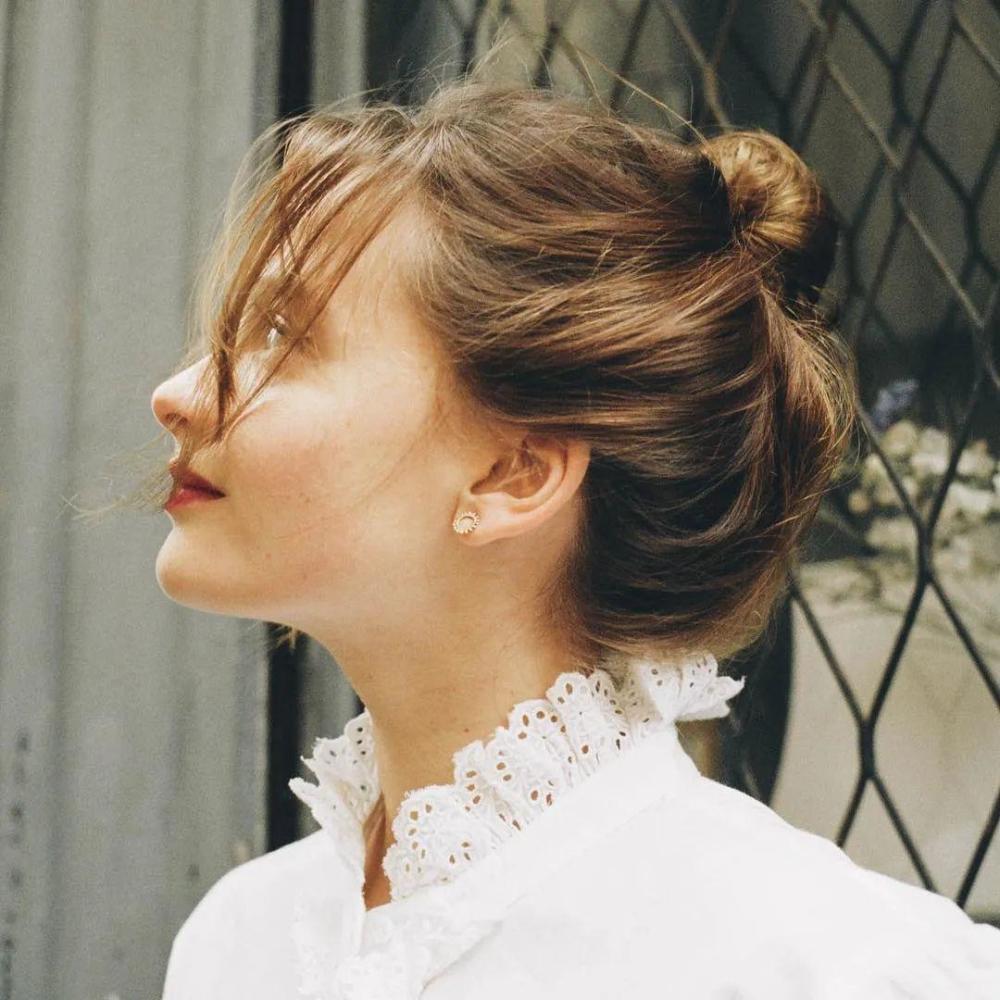 2. Color selection
In our impression, the favorite color of French bloggers is undoubtedly black. But Camille Yolaine is an exception.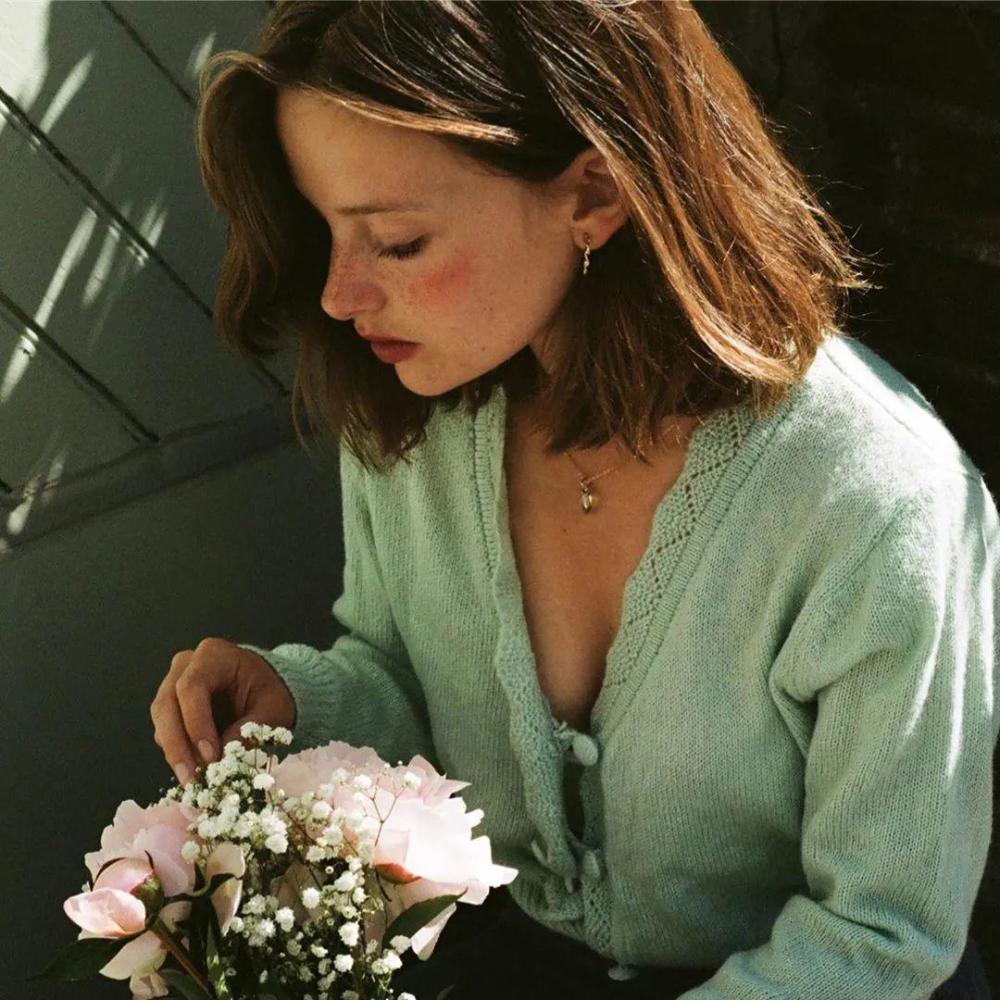 She usually loves all kinds of cute macaron colors, such as pink, pink green, pink yellow, pink blue, etc. It feels like the knitted cardigan in her closet has almost all the macaron colors, no wonder She who loves to wear these colors always makes people feel so sweet.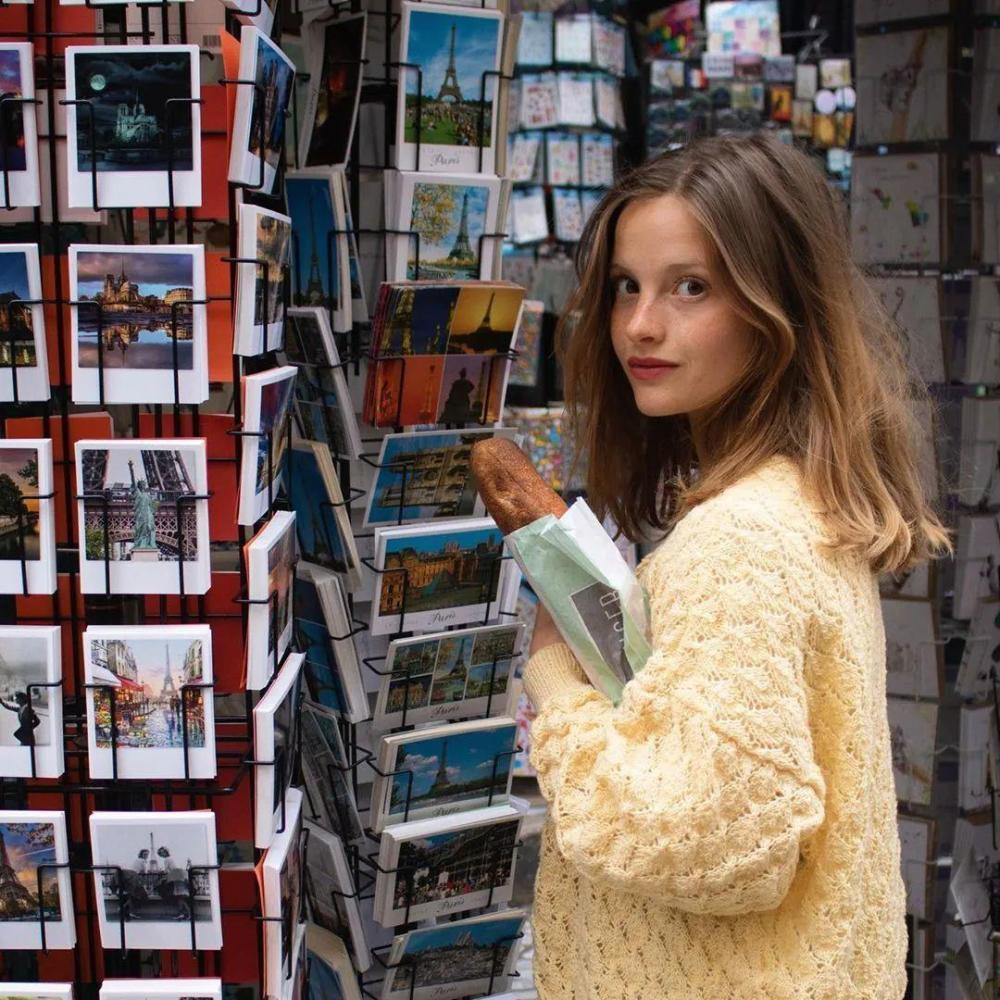 Of course, we should also pay attention when using bright colors. After all, this type of color is not used well, and it is easy to appear not advanced enough.
When choosing this type of color, it is best to have a low color saturation, that is, the color can be very bright, but definitely not to dazzle the eyes, like the rose red in the picture below, it is a small step on the thunder, although the top and half skirt are colored Echoing, it still feels not elegant enough, on the whole it is gaudy and vulgar, thanks to Camille Yolaine's appearance.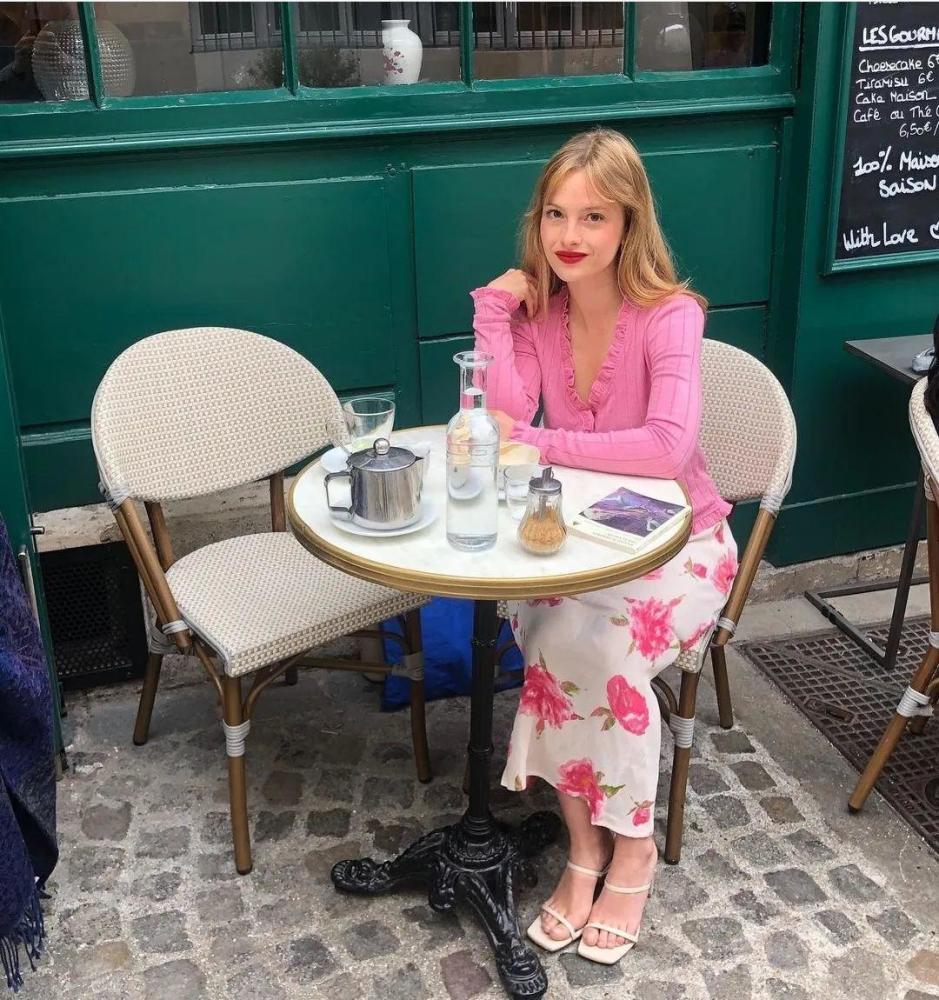 Is it true that when she changed the color of her coat to white or light pink, the pure and sweet feeling came back? Therefore, even if we want a sweet style, it is best to choose a lighter color in terms of color selection. If it is not well controlled, the common colors such as beige and light blue are the main ones. This type of color is pretty good. It is white and relatively versatile.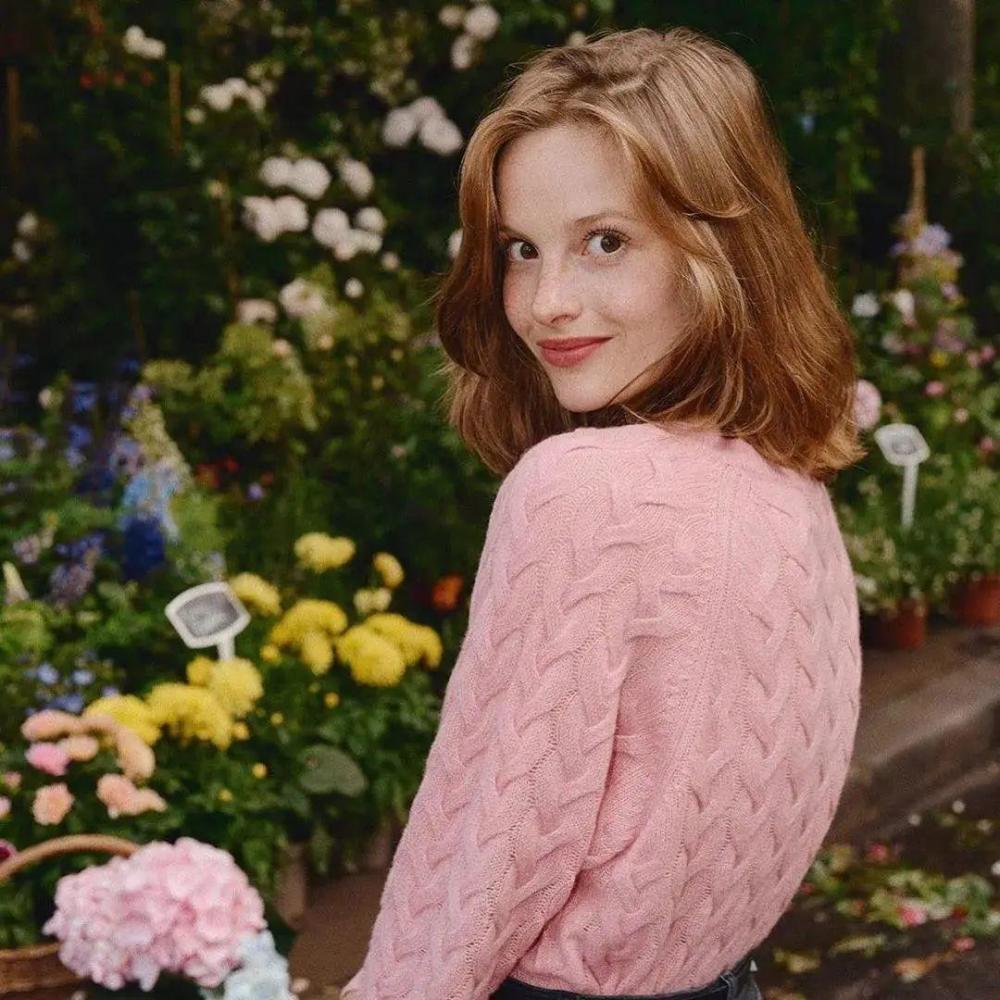 In addition to pink macarons color, Camille Yolaine also loves all kinds of prints. She often wears a printed wrap dress with a light-colored background, which looks very curvy and adds points to her sweet style.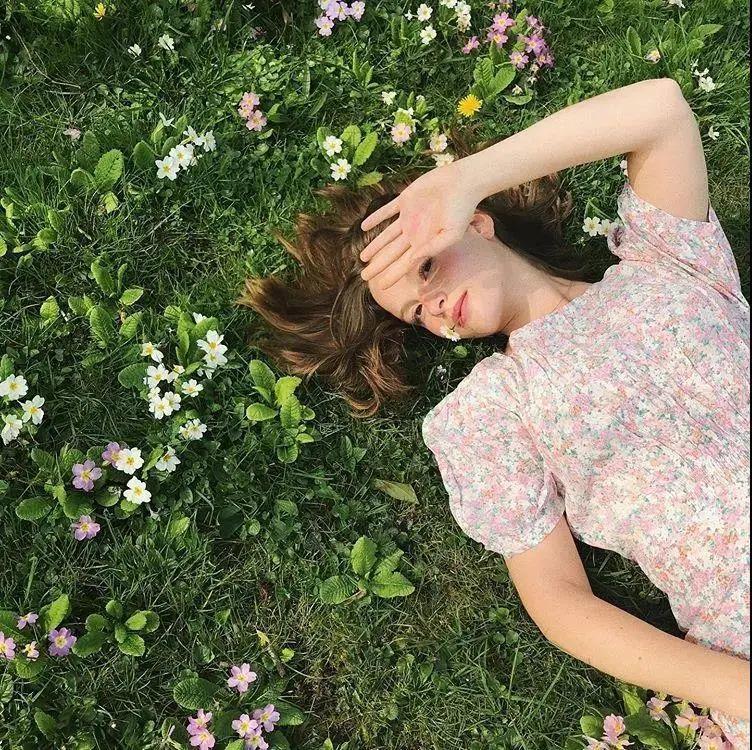 Worrying that the printing is too mature, or that it is not formal enough to wear it to work, then add a sweater to the printed skirt. The dark-colored sweater has a sense of seriousness. We can also learn this trick.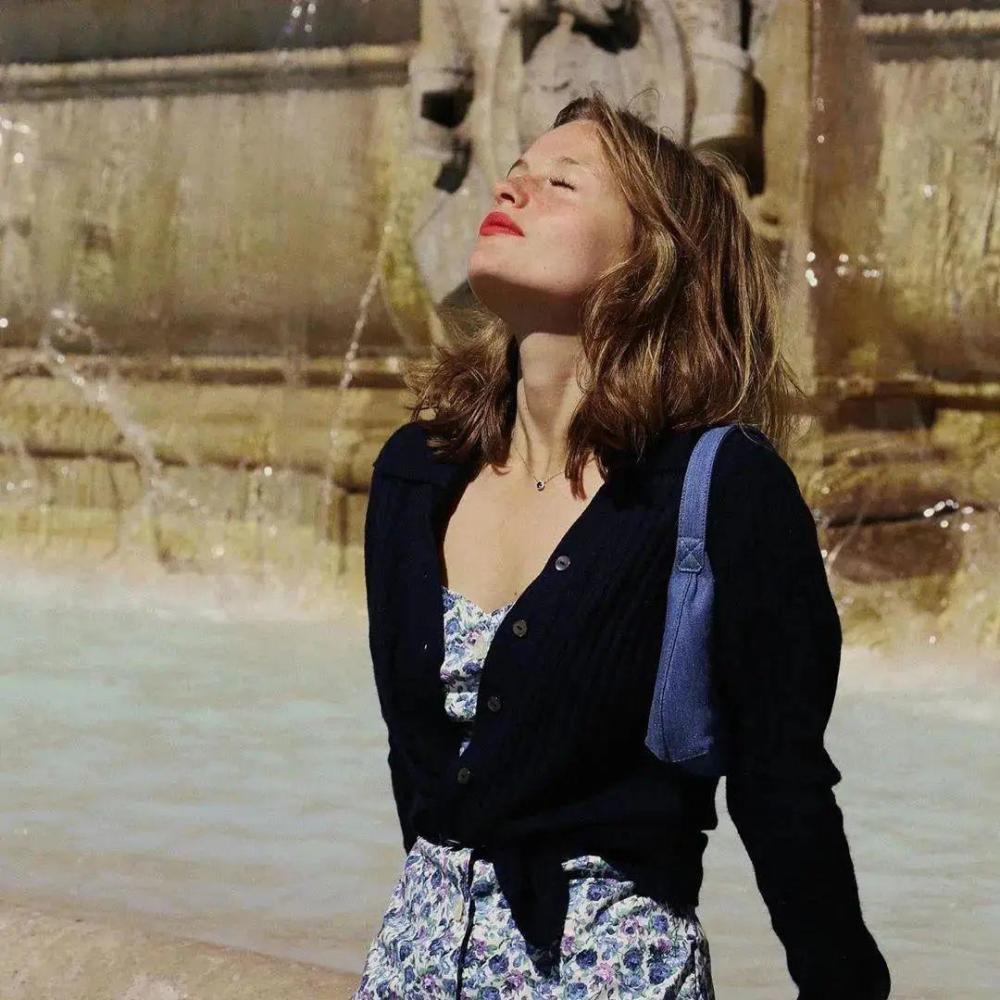 As for the gorgeous large prints, Camille Yolaine is also very gorgeous to wear, but this kind of print is more suitable for the deep facial features with high nose and big eyes. We Asians often wear large prints that are not coordinated enough, and it is easy to show old age, so when we learn from it, we must follow Choose your own specific characteristics to accept.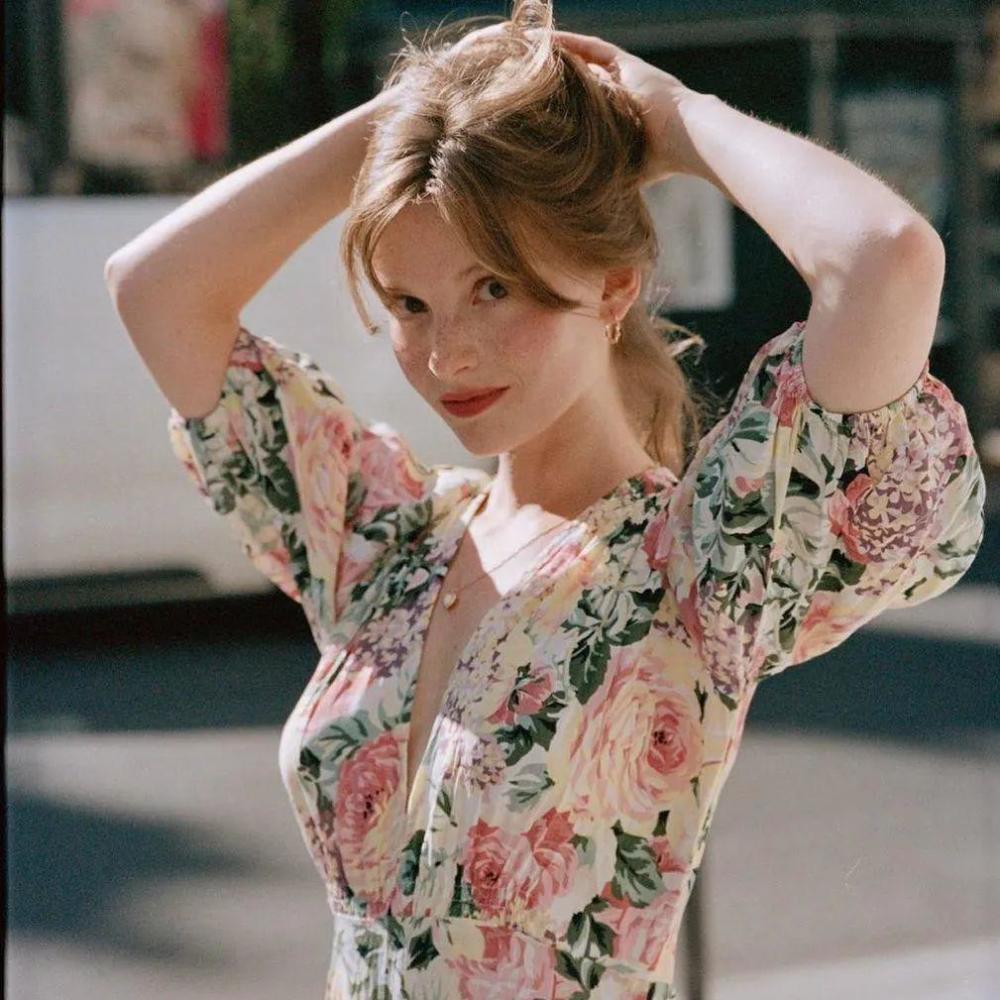 After watching the matching of Camille Yolaine, we can't help but sigh, who said that sweet wind can't wear a sense of luxury? Isn't these daily and classic collocations the best model to wear? If you are also a little girl, then Camille Yolaine is very careful about how to wear it, so you must remember it carefully and use it well!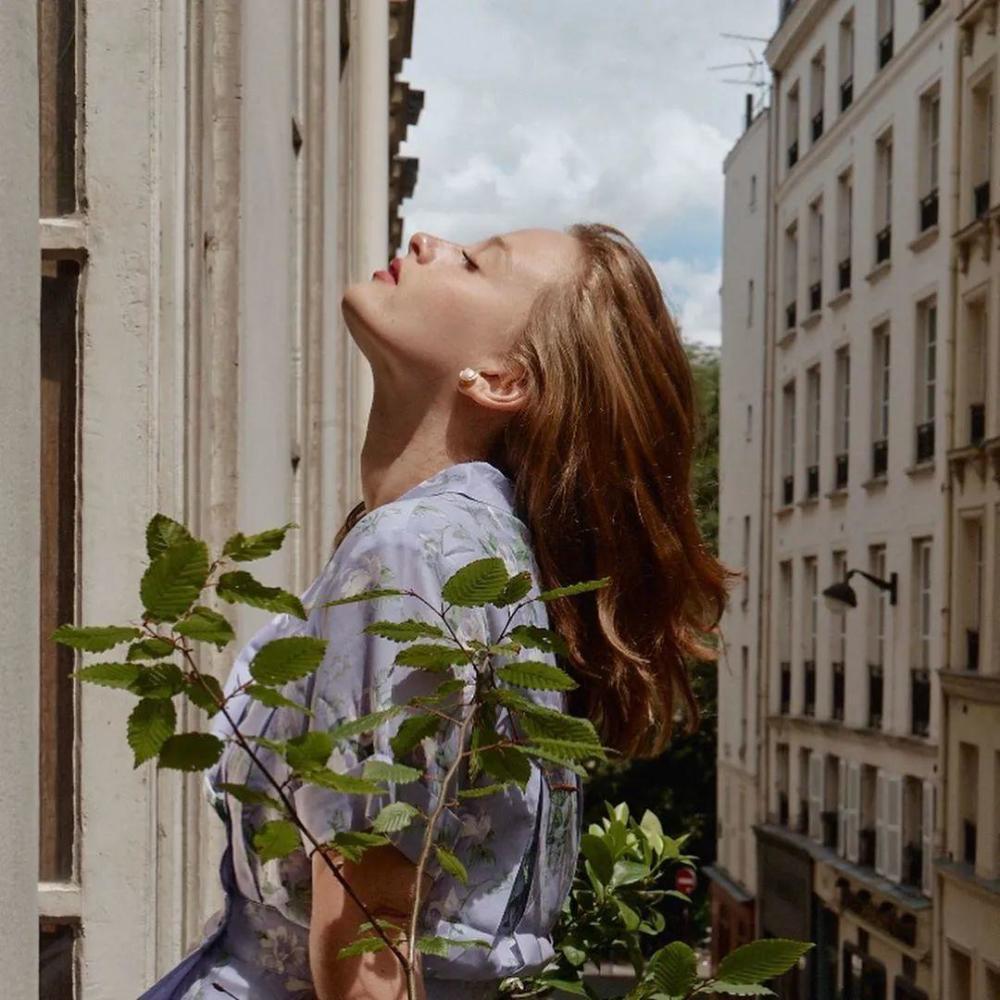 View more fashion blogger's style on https://www.popfashioninfo.com/styles/trendsetters/