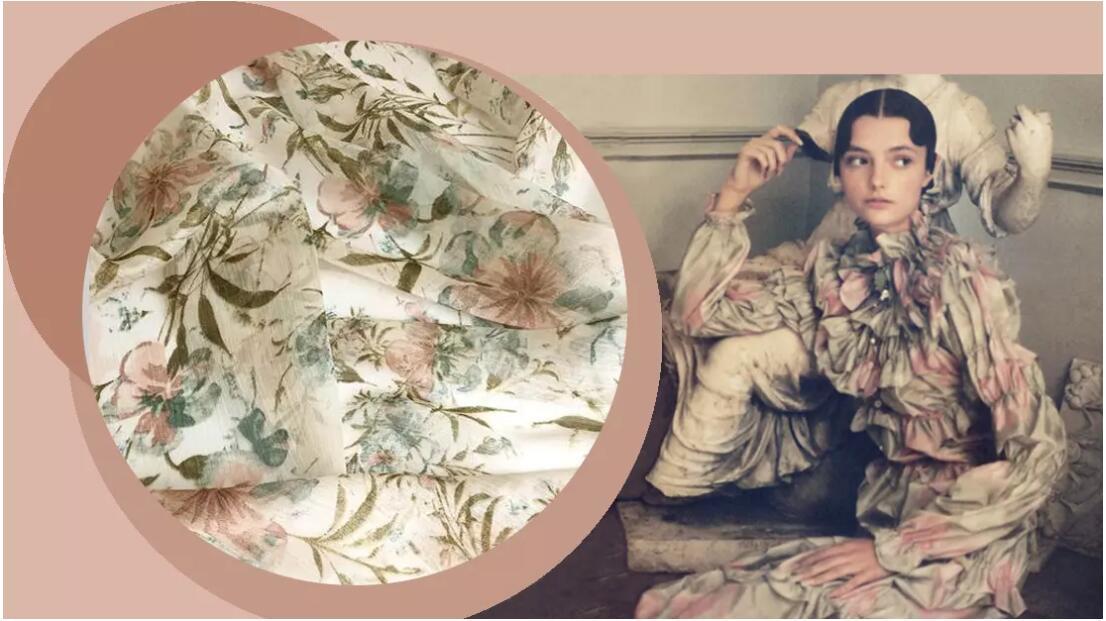 With the new indoor lifestyle has gradually become the mainstream, people are extremely eager to get in touch with nature. The urban female consumers are gradually tired of the same exquisite and rational urban style and they are longing for those natural organic things. This report reinterprets the pattern silk fabrics and presents more textured and advanced patterns. The romantic garden printed fabric, artistic floral fabric, natural stripe fabric and new Bohemian fabric have come back to our sight in S/S 2022 womenswear.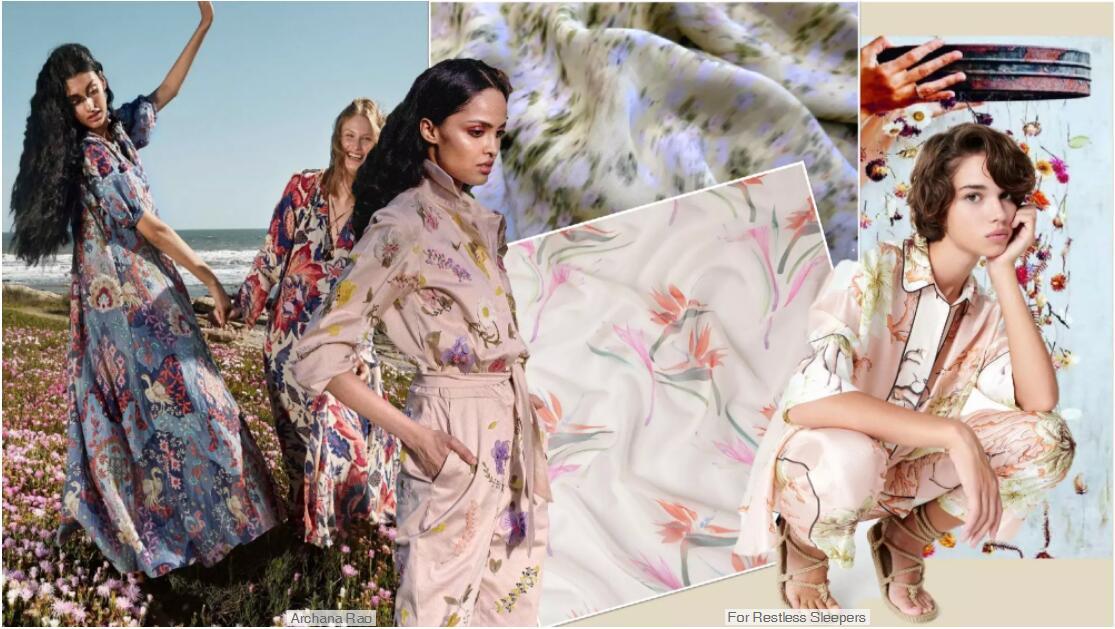 Imagining there is a quiet back garden, the refreshing fragrance comes when you walk into the flower beds. The flowers are charming, lively and colorful. And applying these flowers on translucent silk chiffon or silk organza fabrics can be sometimes charming and sometimes elegant. Those flower patterns can also well decorative wearers' face.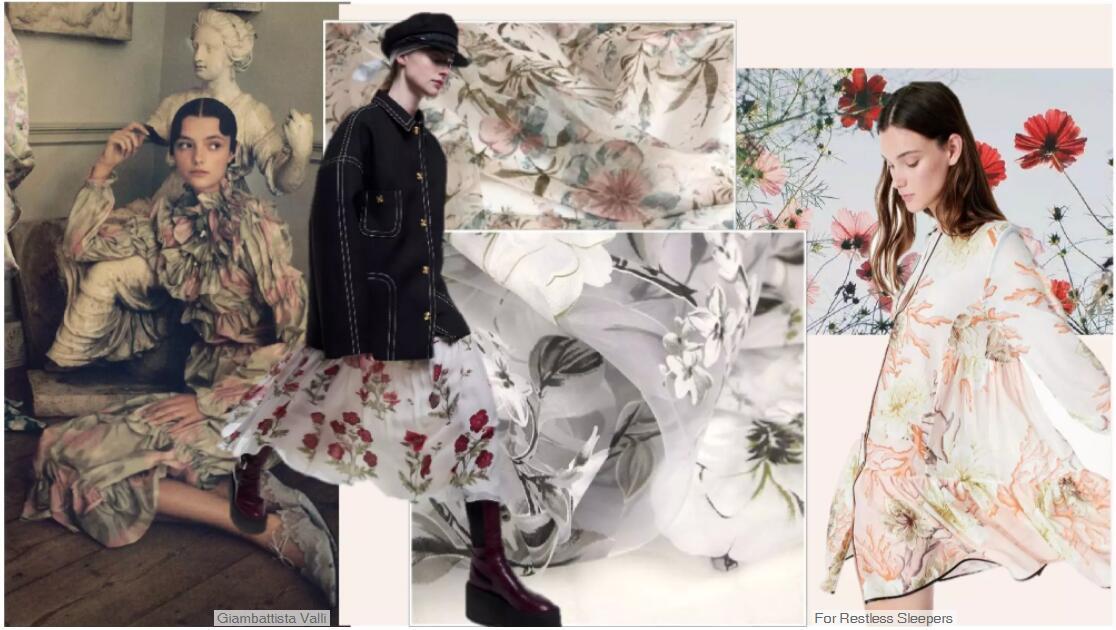 Taking translucent silk chiffon and silk organza as the base cloths, the application of elegant or charming flower patterns endows the fabric with more romantic temperament. The swaying clothes makes the wearer seem like walking in the wind. It is suitable for S/S 2022 women's shirt, blouse and dress. The additional elements like asymmetry, knots and ruffles perfectly show the romance of urban women.
In the busy city life, everyone is living step by step and orderly, but people seem to be more eager to break through the boundaries of things. The imagery beauty brings people more imagination space, just like the abstract flowers which don't seem like flowers in close. The matte or gorgeous silk texture with imagery floral prints is expressing people's pursuit of free lives.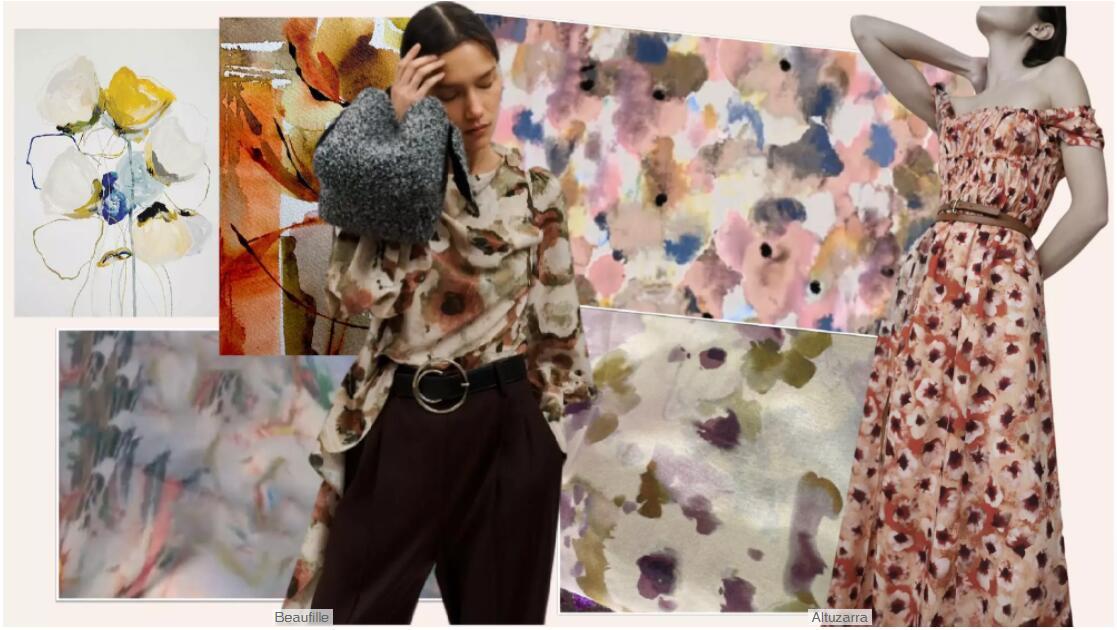 For a full report, pls visit https://www.popfashioninfo.com/details/report/t_report-id_9782-col_127/