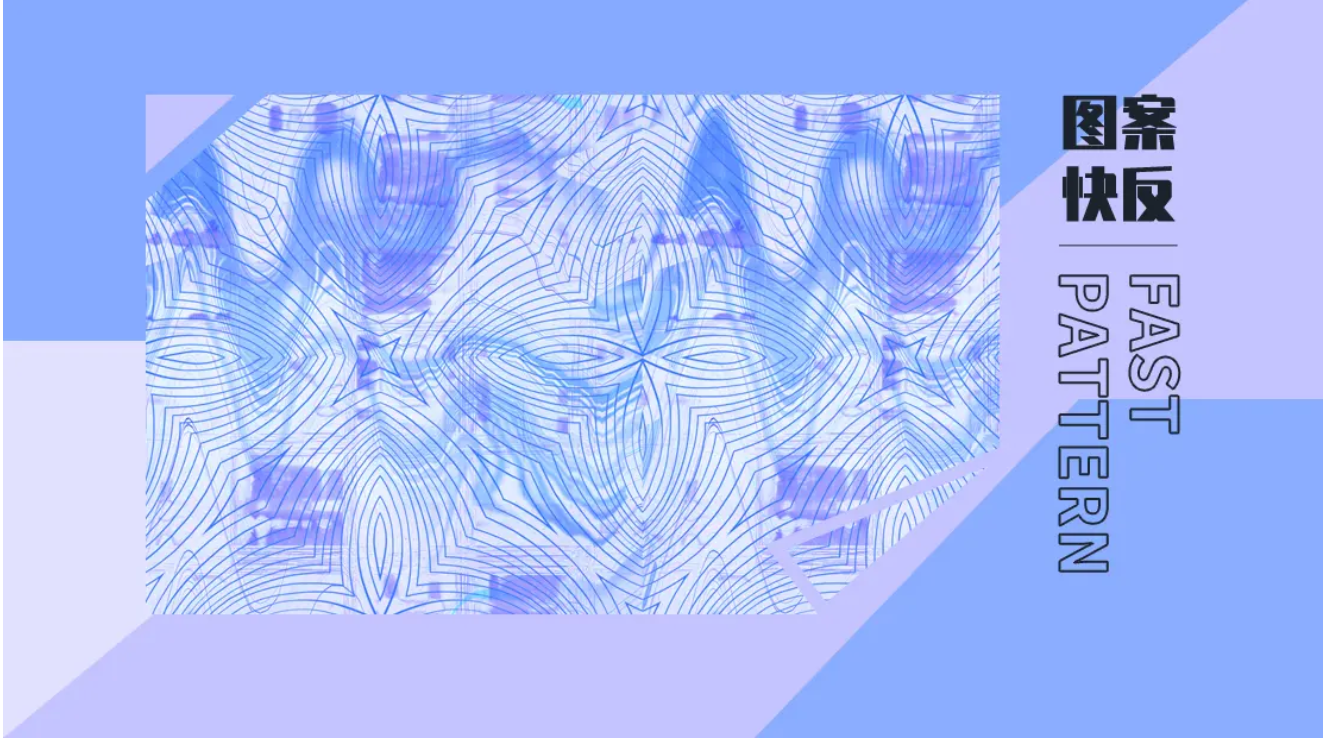 Natural elements are made into thousand kinds of patterns by fashion labels and designers. Even a change on a single element may reach an unexpected effect.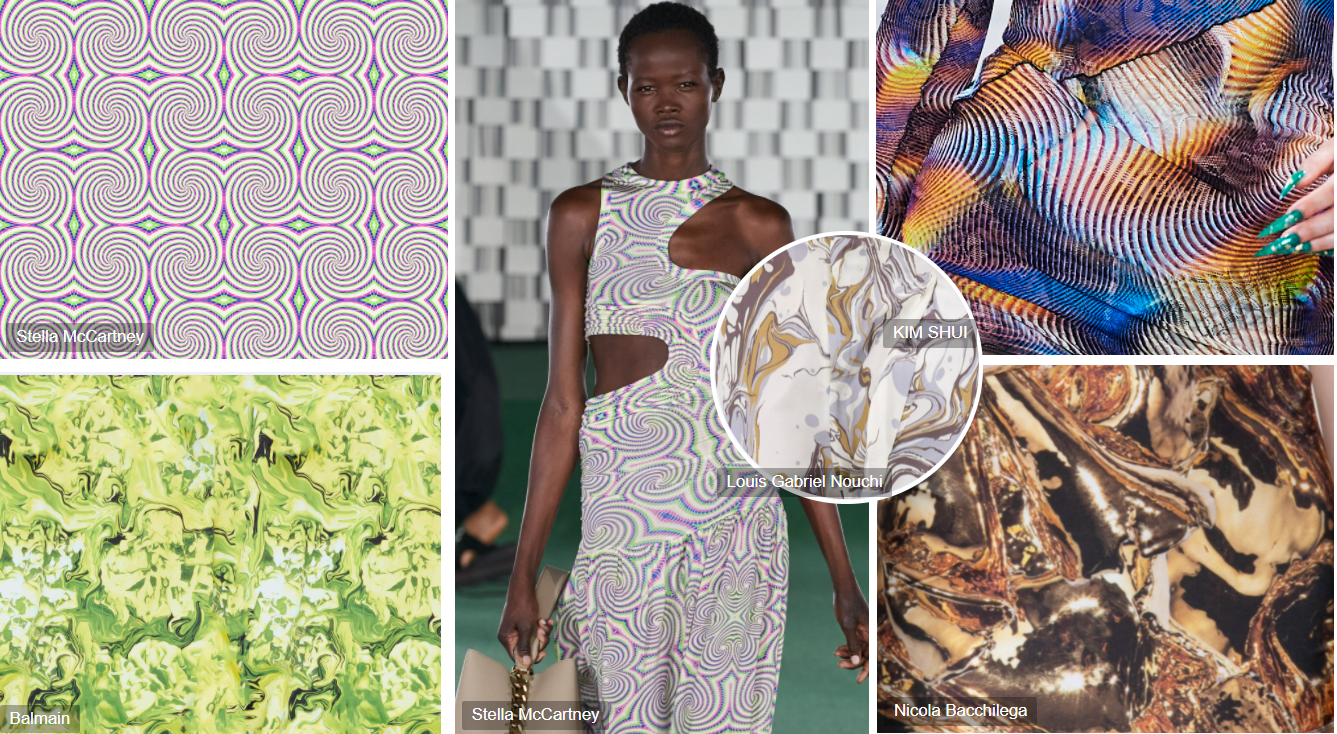 Stella McCartney, FENDI, Balmain, and Dice Kayek presented patterns with natural fluid textures on S/S 2022 runways. Stella McCartney printed geometric shapes and lines on lustrous fabrics to create ethereal clothing under lights.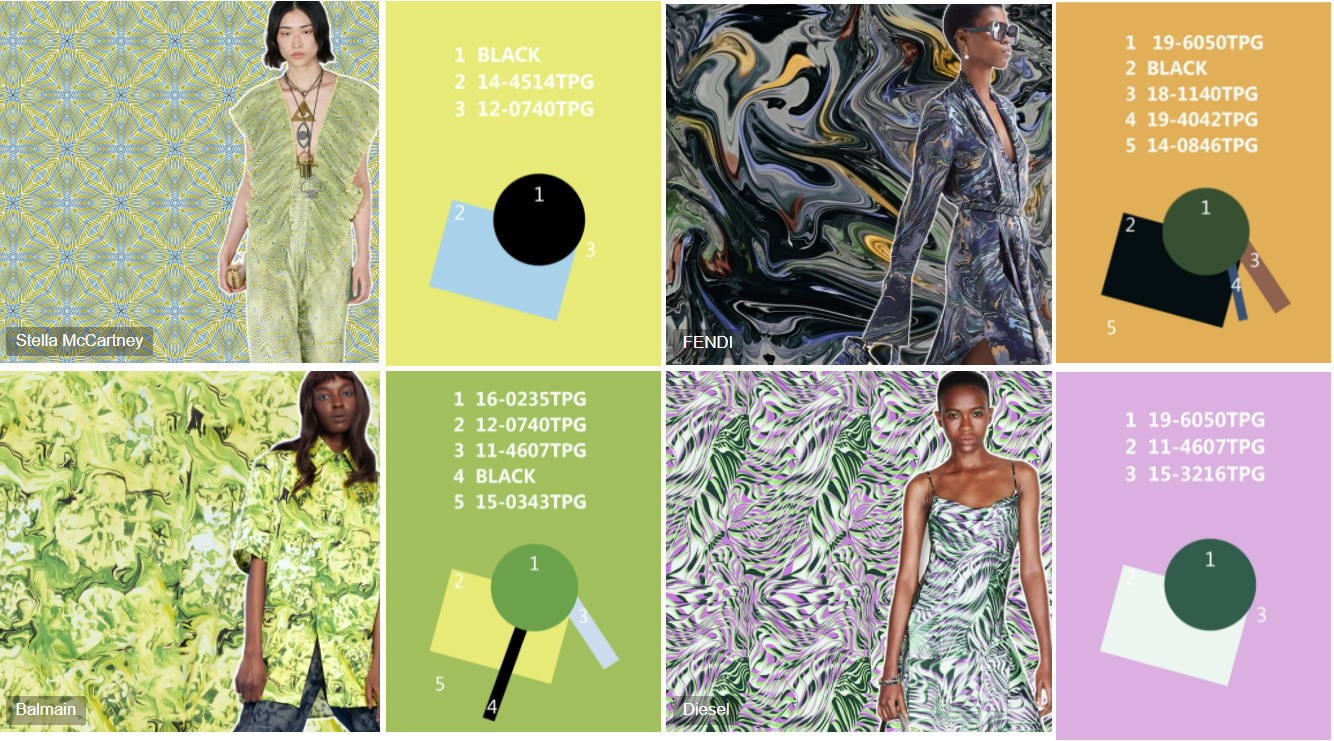 Geometric shapes, letters, and lines are added. Letters are spelt along the textural directions. Saturated brights are infused into the dark background for vitality. The all-over arrangement is suitable for dresses and outerwear.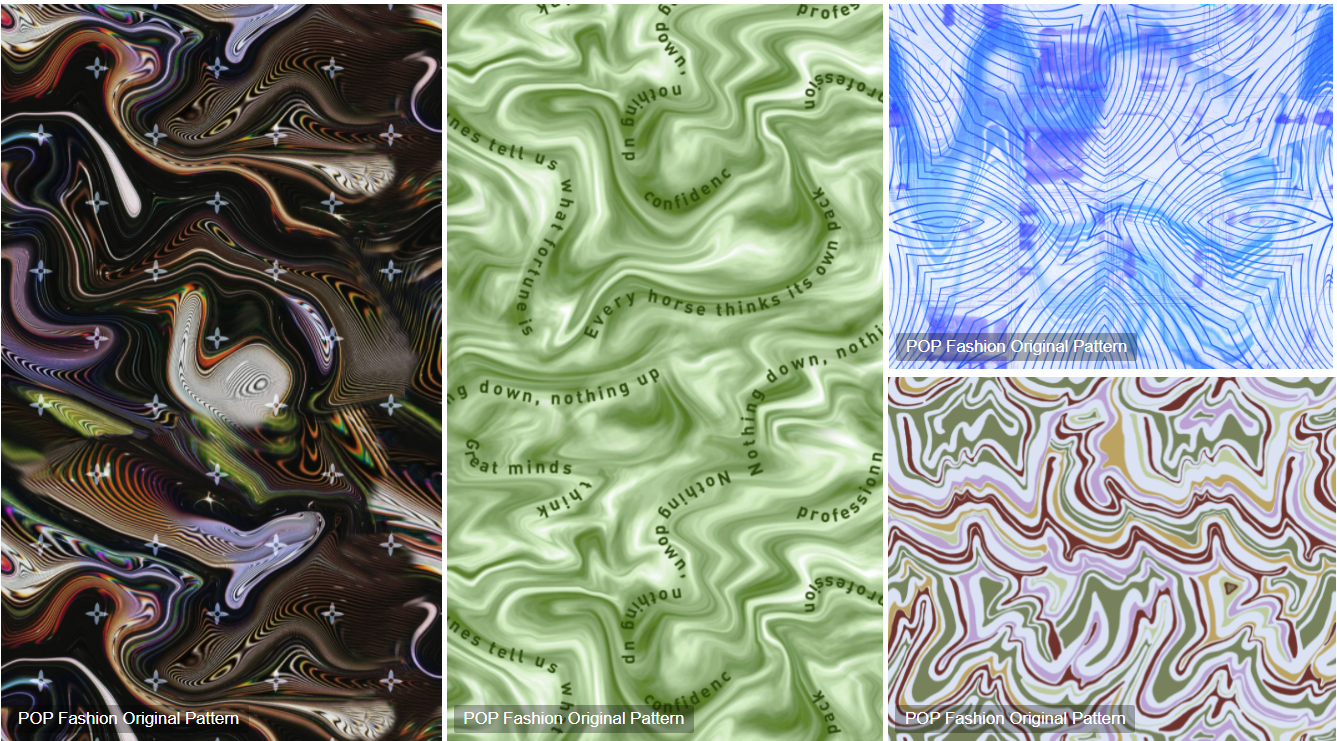 In S/S 2023, fluid textures are suitable for fresh styles and playful styles. Enriched and smart all-over patterns are mainly combined with minimalist and elegant dresses.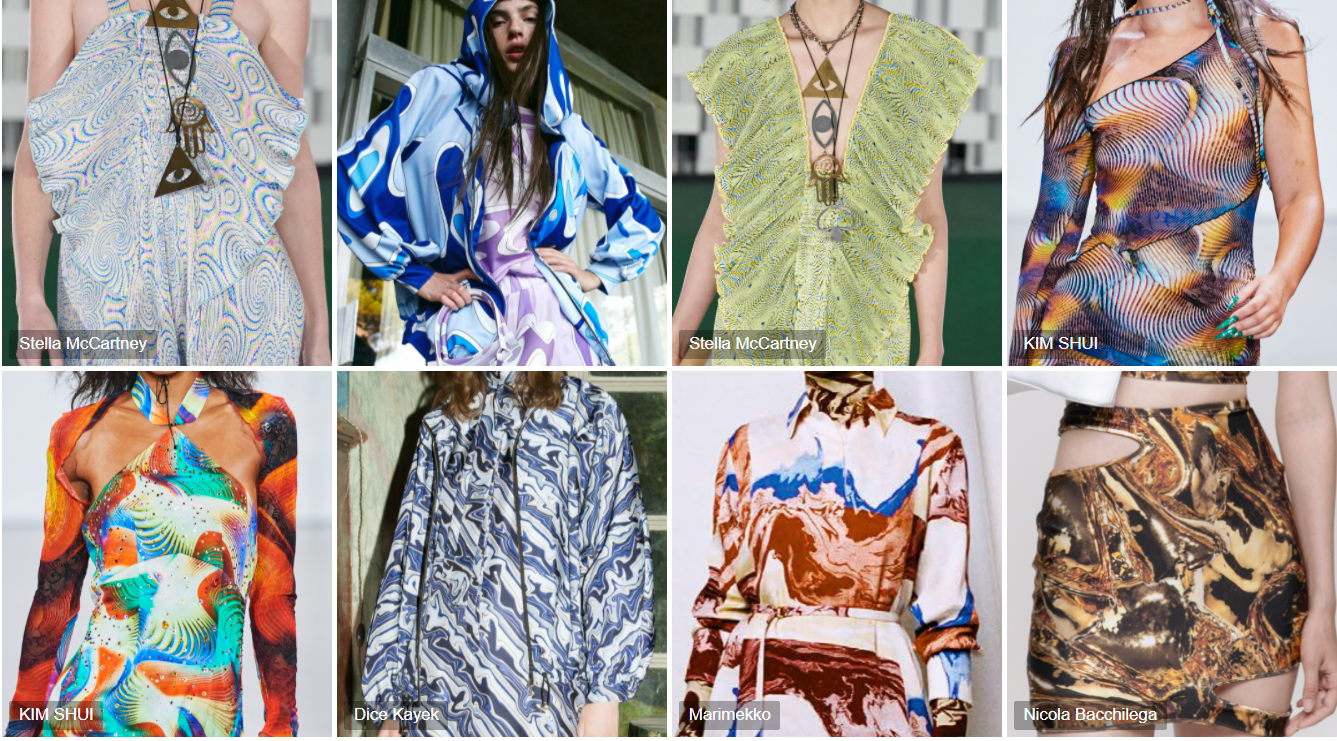 For a full report, pls visit https://www.popfashioninfo.com/details/report/t_report-id_12396-col_126/