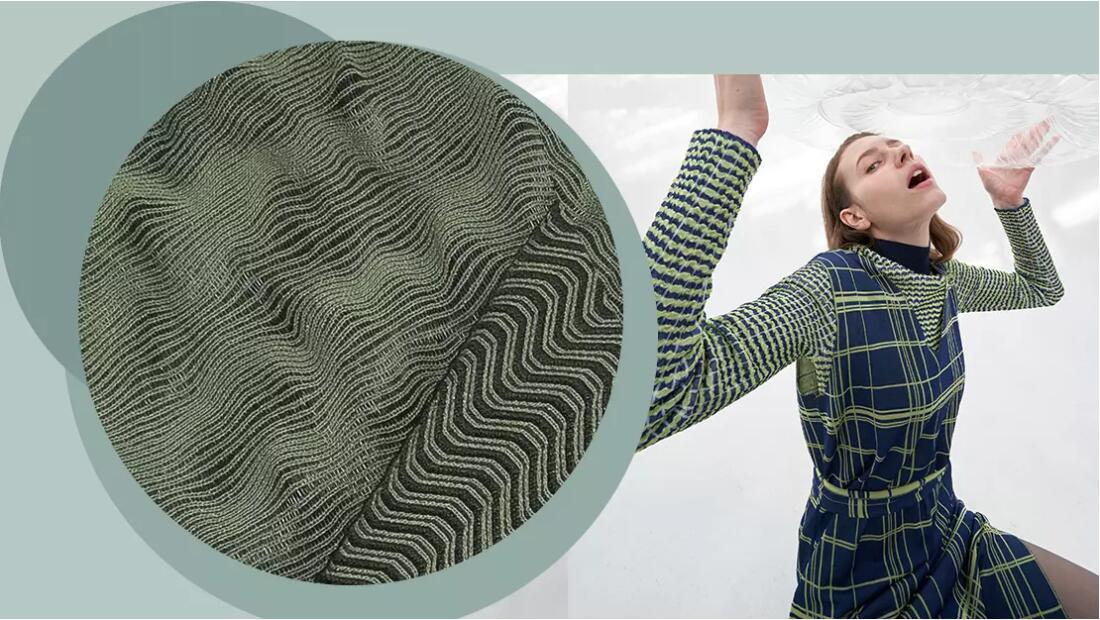 With consumers' longing for slow and relaxing life, balanced and healthy comfortable items are in a rising trend. Sports knit fabrics are combined with modern and fresh design aesthetics to bring a brand new feeling. And the new layering design is injected into the basic sports style to endow the comfortable clothes with elegance and delicacy. Flexible life and work styles make comfortable and secure feeling become the key to sports knit fabrics. Therefore, driven by encouraging consumers to maintain a balance between physical and mental health and vitality, stretchy knit fabric, functional mesh knit fabric and 3D applique knit fabric have become the trending fabrics to create versatile sports styling.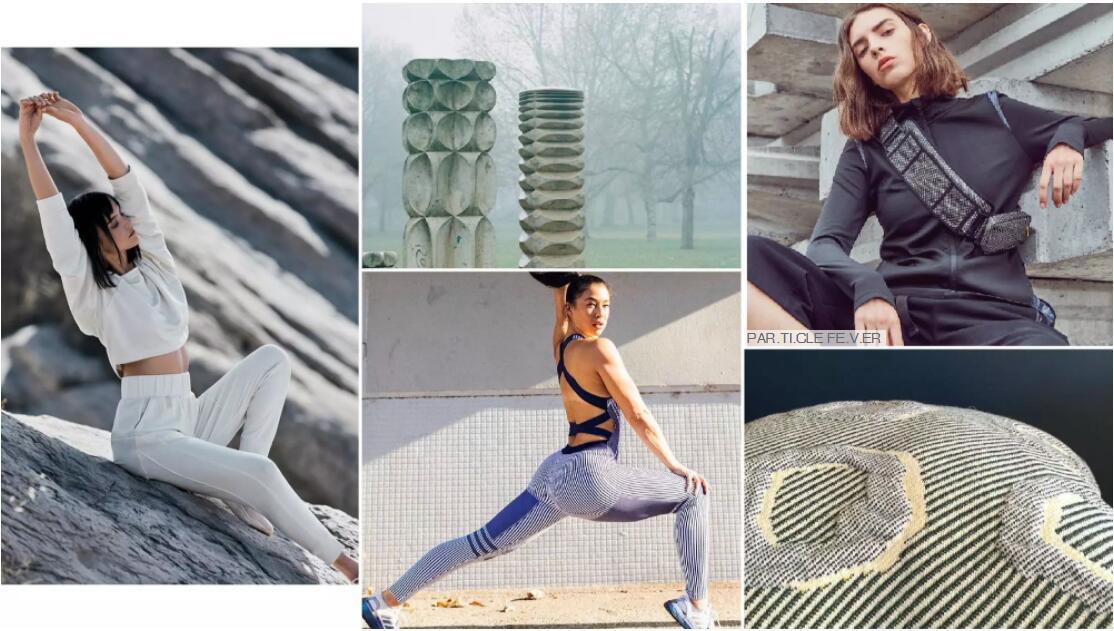 Stretchy knit fabric can apply organic cotton, soft fiber, polyester and spandex blend to present stretchy and comfortable tactility and glossy surface. Its waterproof and air-permeable structure not only satisfies consumers' demand for health and vitality, but it is also suitable for creating futuristic high-quality sports womenswear, all-day-long versatile outerwear, tight pants and leisurely suit.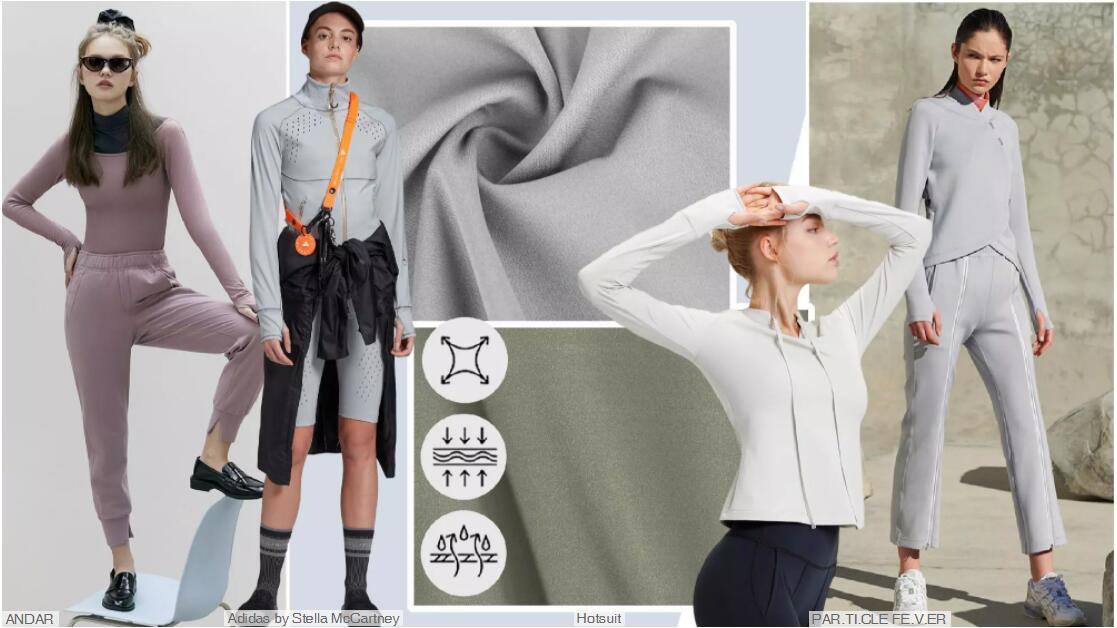 This fabric has comfortable and soft tactility, and delicate appearance and texture. The combination of ergonomic tailoring and delicate splicing can creates flexible protective items and versatile sports suit. New layering design is injected into the basic sports design to launch the new work&leisure mix&match styling, endowing comfortable clothes with elegance and delicacy.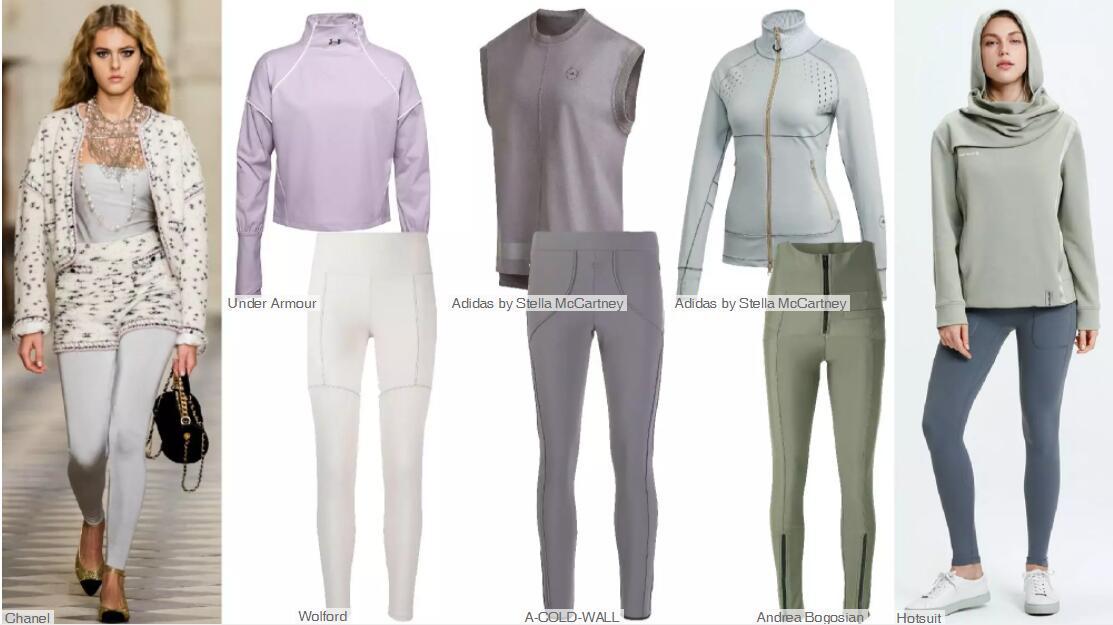 Functional mesh knit fabric uses the blend of GOTS certified cotton, recycled stretchy fiber, biodegradable polyamide and polyester fiber. It is totally updated and upgraded this season. Air-permeable basketball-style mesh and double-colored wrong-vision effect create a futuristic surface through reflective rainbow yarn. Its lightweight perspiration, anti-bacteria, elasticity and good air-permeability make it suitable for multiple styles to present more vital and healthy aesthetics.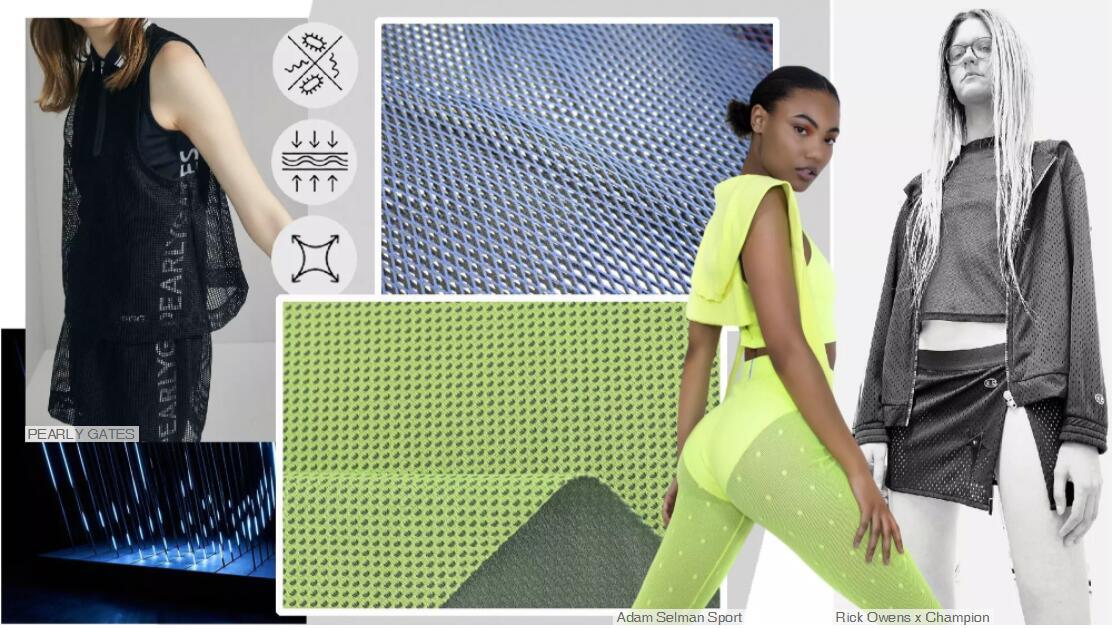 For a full report, pls visit https://www.popfashioninfo.com/details/report/t_report-id_9951-col_127/