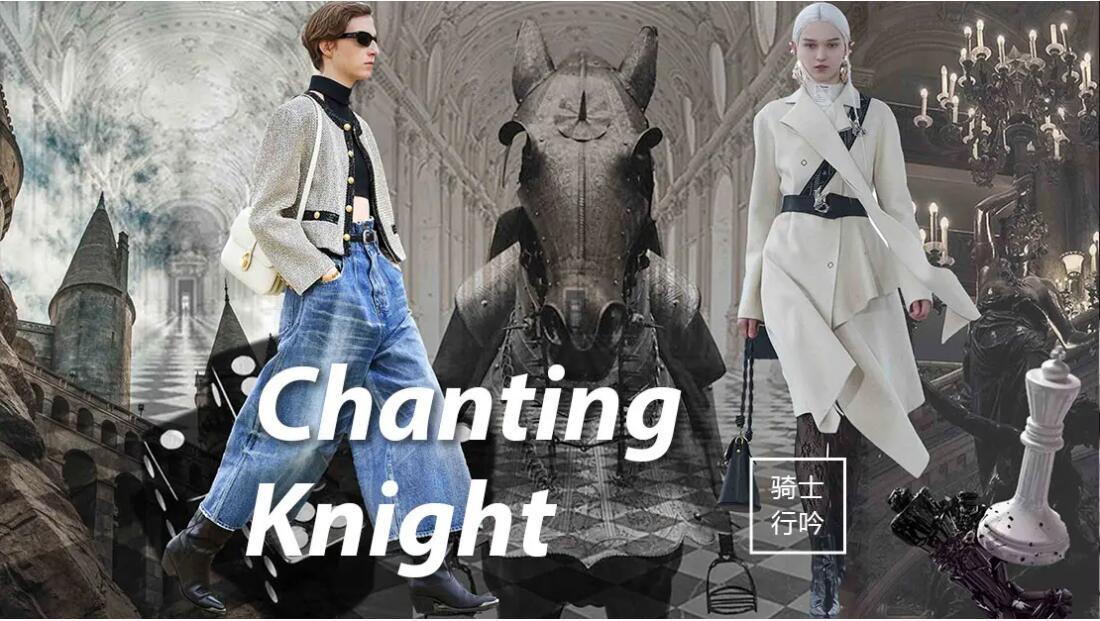 "J'AI SEUL LA CLEF DE CETTE PARADE SAUVAGE." -- Arthur Rimbaud's Parade
The elegant tonality of Château Vaux le Vicomte shows the all-around graceful nobility. The knights in the garden are solemn and handsome, chanting their romantic love and spiritual faith. The culture of contemporary teenager and classical literature are integrated into the clothing to start a dream of this new era. The romanticism of 19th century, fearless Chivalry, and Renaissance aesthetics use new romanticism to express the intensive pursuit of ideal and affirm the subjectivity of people. Different fabrics and European romantic colors present the passionate Chivalry and follow the global trend of environmental protection. Brave knight leather, romantic retro wool, metal lustrous fiber and low-carbon eco-friendly denim are the recommended A/W 22/23 fabrics of Chanting Knight.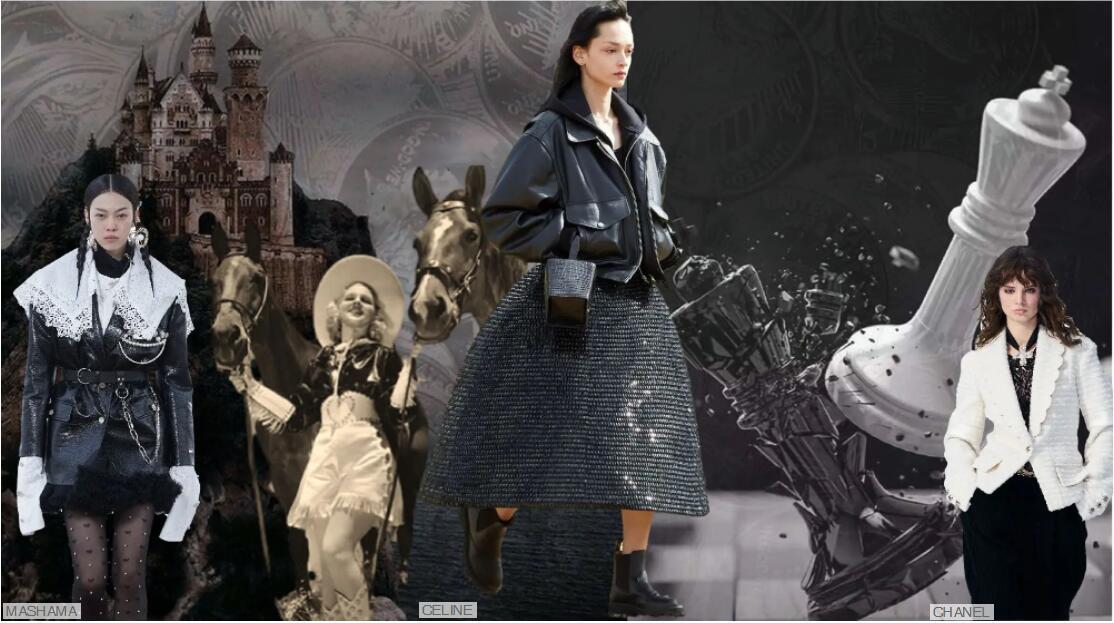 Chanting Knight has the artistic colors of 19th century romanticism, and uses imagination and extravagant techniques to build the image. The current fashion design pays attention to the the dynamic expression of lines, which is light and graceful. European retro matte colors dominate the palette. And the metal gloss the knight equipment will also be the trendy color of A/W 22/23, such as metallic silver and golden. Elegant Praline will keep its momentum, and retro Rio Red exudes the aura of big women. After Dark, White Smoke, and Orion Blue are the must-have new romanticism colors, which are suitable for more young consumers.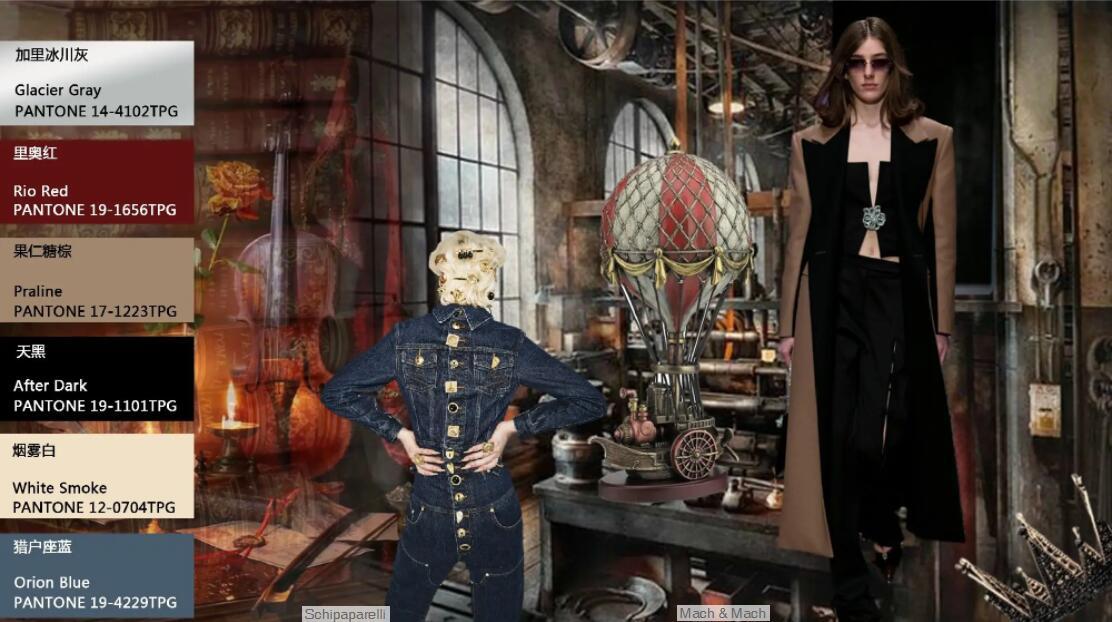 The market proportion of A/W trendy fabric is based on the backstage data of POP. Young consumers' praise for the new romantic retro Chivalry will constantly promote the development and application of fabrics. This A/W 22/23 fabric report stays close with the theme Chanting Knight. We refine fabrics from 19th century romanticism colors, fearless Chivalry, Renaissance aesthetics, the matte colors of European castle, and the handsome postures of armored knights. Brave knight leather, romantic retro wool, metal lustrous fiber and low-carbon eco-friendly denim will become the recommended fabrics of Chanting Knight and inject European retro luxury into the A/W 22/23 womenswear.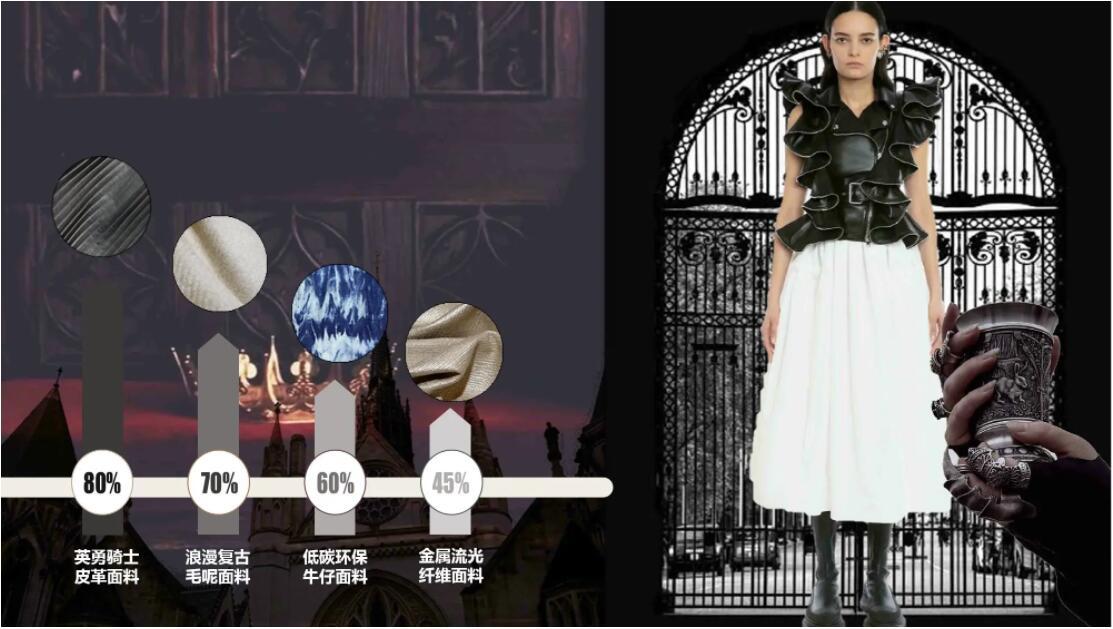 The designer Kym Barrett produced black leather coats for the artists of The Matrix, which explored a new direction for the leather fashion. Leather clothes have been shown more frequently on the runways of many brands. Colorful leather, splicing, pleating and coating are the new-emerged crafts. The mushroom leather of Hermes and MycoWorks integrates the natural and bio-tech Sylvania to take the place of leather. Eco-friendly leather might be a big trend in the future.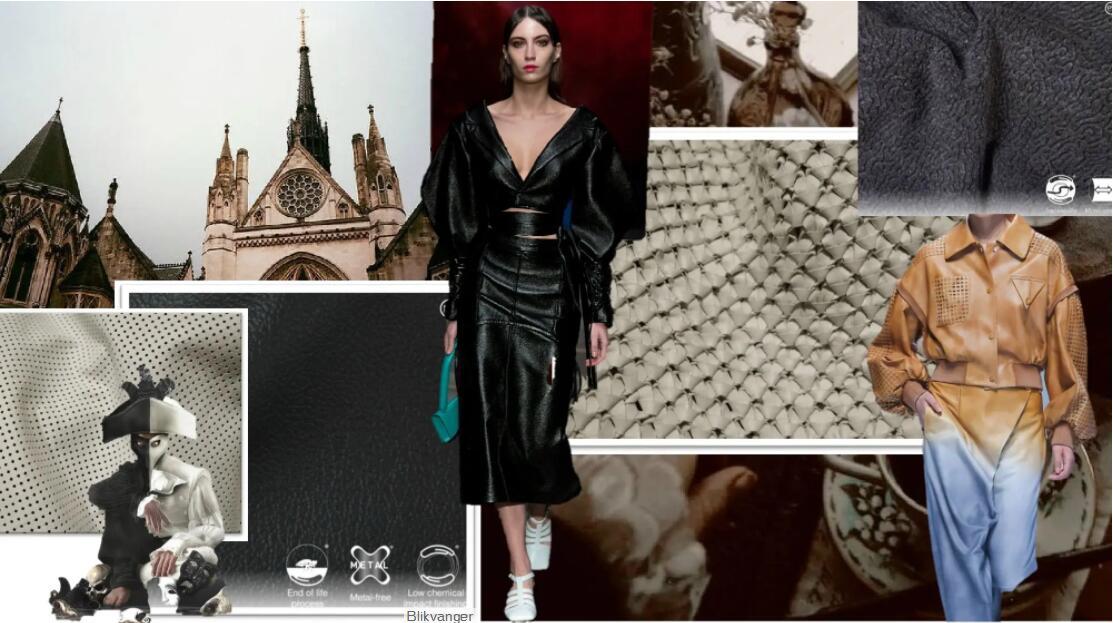 For a full report, pls visit https://www.popfashioninfo.com/details/report/t_report-id_10558-col_127/