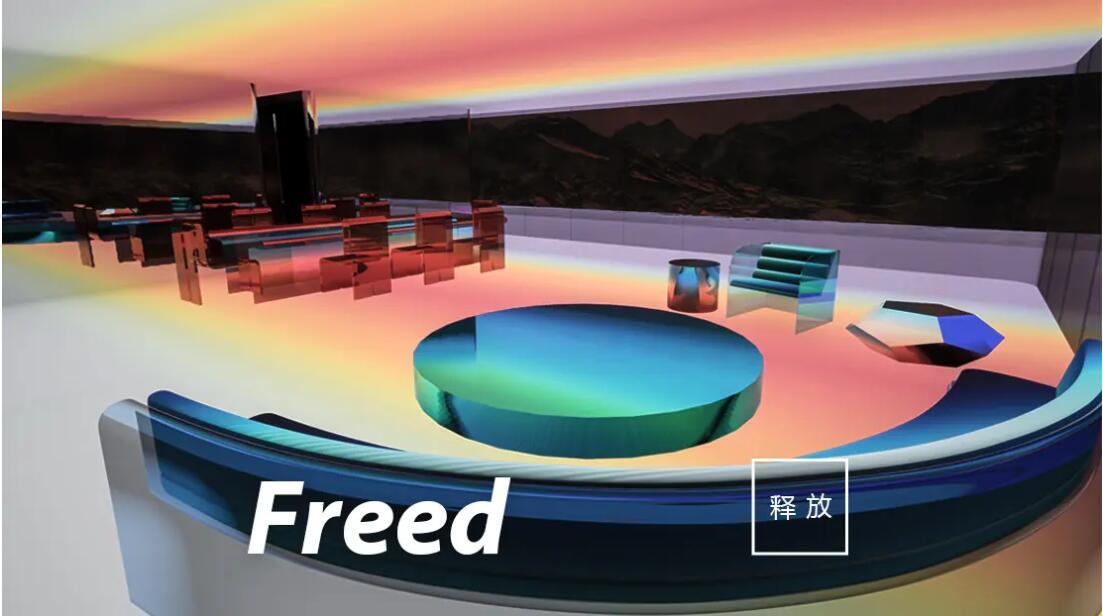 The freed ones, who are pursuing personal expression, present the fashion trend of Me Generation by their unique rebellious attitude. Every one desires for expressing the real-self but feels ashamed when looking around. Anxiety is thus emerged. There is a group of young people chasing for the definition of real-self through their cognition and brave attitude of fashion. Getting rid of the barrier of self domain to release the instinct, they refuse to be defined by the known. Positive lifestyle drives the young heart beats and stimulates the real humanity. Genderless, which includes all kinds of body shape, is the core of Freed. Digital knitted fabric, faded knitted fabric, technology light fabric and eco-friendly denim are combined with loose silhouettes to present the flowing temperament of contemporary teenagers. The concept of diverse personality reveals the multiple faces of freed ones.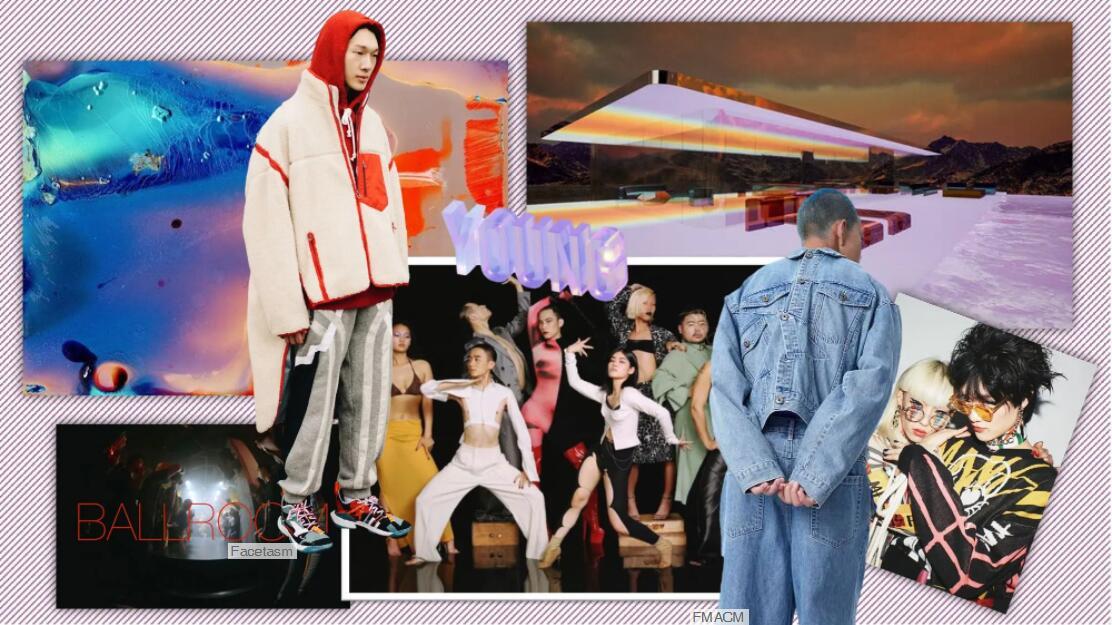 The general palette of Freed is the fusion of high-class steady neutral colors and saturated acid colors. The wide color range is like the released energy, which brings visual impact and balanced harmony. High-saturation fluorescent green and warm purple represent the undefeated young energy. The highly inclusive deep blue balances the distorted colors. Military green strengthens the features of genderless, which fuses smart casual with street fashion. The combination with other colors is wandering between womenswear and menswear, street and leisure, modern and future, injecting pragmatic street fashion into the blurred genders.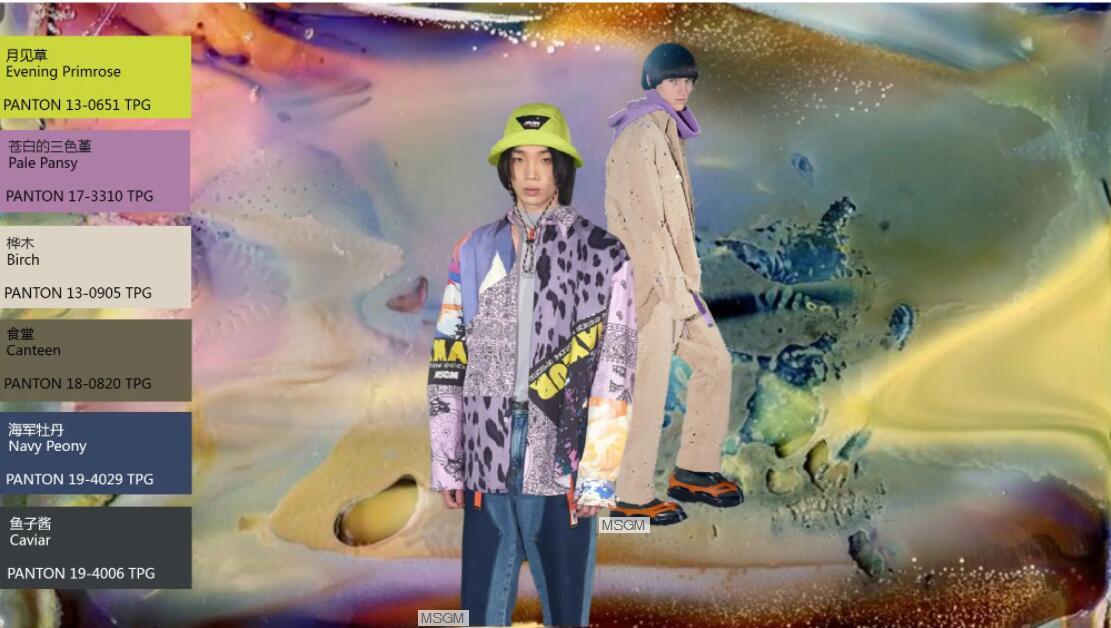 According to the data analysis of popular A/W fabric in POP Fashion database, we made the following bar charts of market proportions. Young consumers' pursuit of casual unisex clothing will continuously promote the development and application of fabrics. The theme of Freed pays attention to the inclusive silhouettes and the conflict between high-class neutral colors and saturated acid colors to fully present the exploration of revived NFT aesthetics and new-emerged arts. Digital knitted fabric, faded knitted fabric, technology light fabric and eco-friendly denim are the recommended fabrics.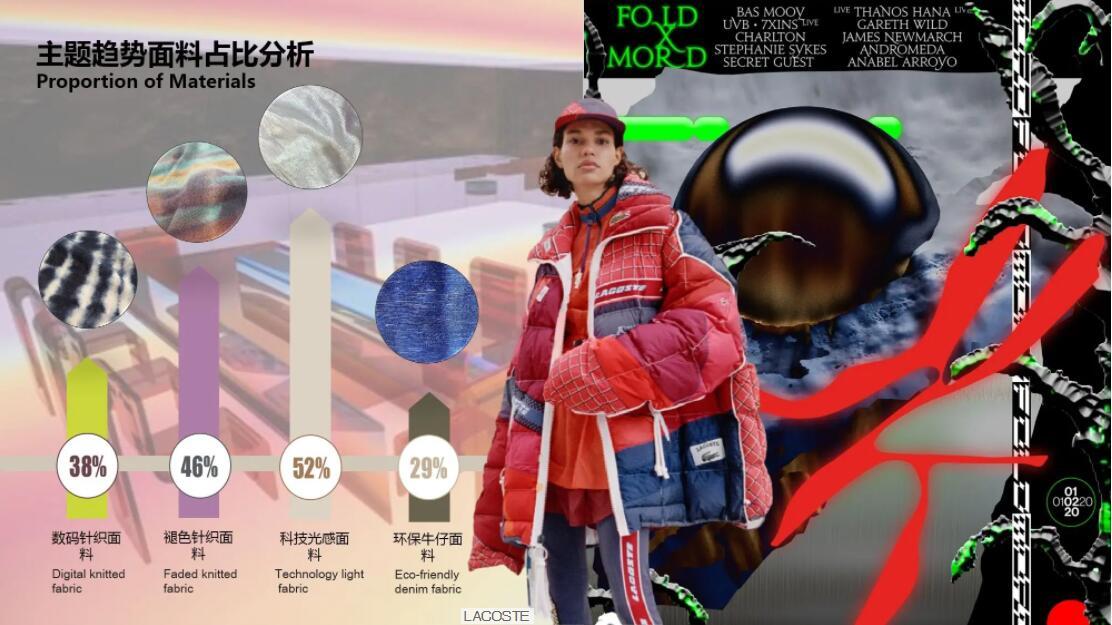 Except for sweater, bottoming knitwear must be the most versatile item in the A/W wardrobe. Its stretchy feature brings high inclusiveness. Lively digital printing perfectly presents the psychedelic digital art. High-saturation acid colors are combined to endow tensive visual effect. Changes are shown in details: soft-focus velvety printing, dazzling gradient-dyed rib, geometric jacquard texture and digital mottled dots. Cotton, and regenerated cellulose fiber are blended with other fibers. Recyclable eco-friendly materials can be added to form lightweight, thermal and comfortable textiles.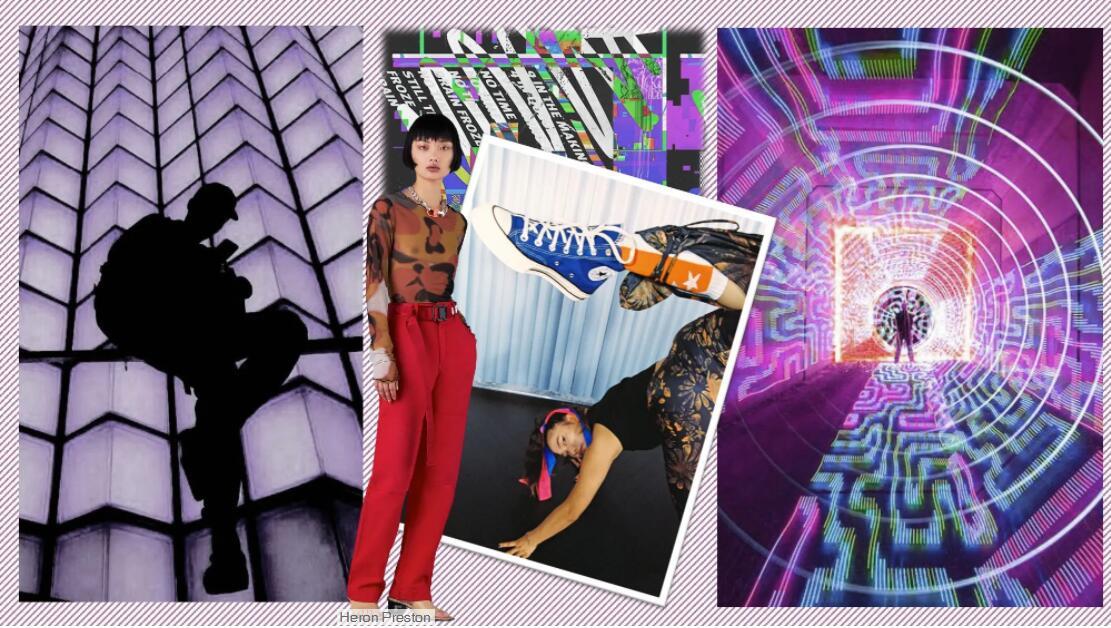 For a full report, pls visit https://www.popfashioninfo.com/details/report/t_report-id_10939-col_127/