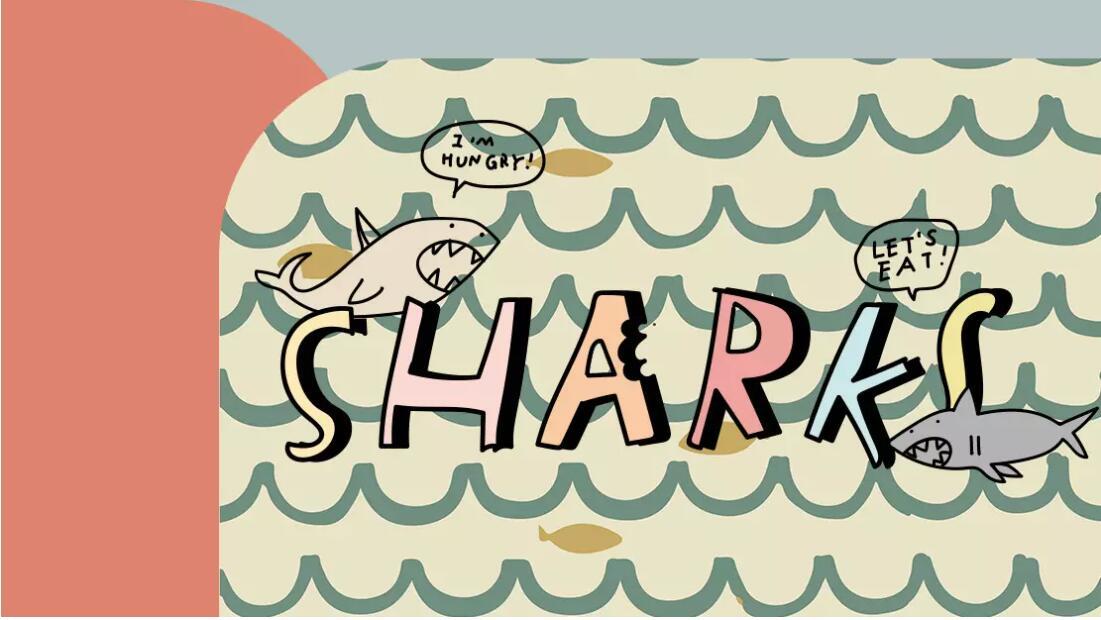 The unknown underwater world waits for people's exploration, and there are countless strange creatures living there. Ocean takes the biggest proportion of responsibility to breed nature beings and clean rubbish, so protecting ocean resources is protecting our human selves. Illustrators present coral reefs, aquariums and deep-sea scenery through illustrations. And another way for kids to be closer to nature is to wear clothes with marine patterns. The patterns in this report are recommended to apply on infants' loungewear and nightwear.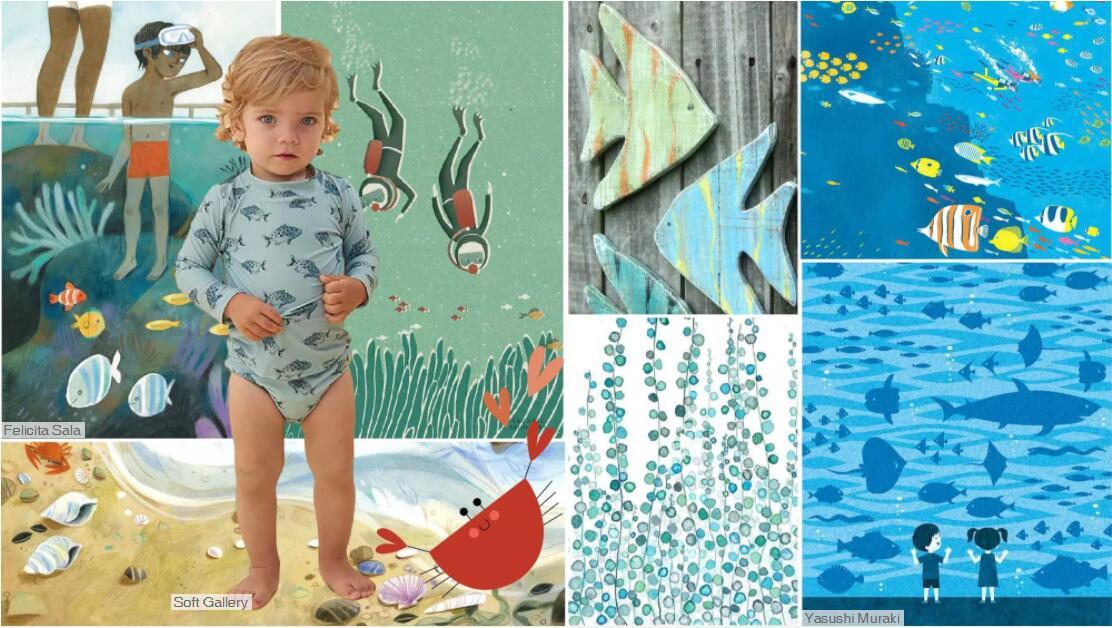 The underwater ecology is abundant and colorful, and all kinds of creatures come together. Little ones hide in the corals to escape from predators. Some are wandering on the underwater beaches, and some are travelling along the ocean currents. Everything is vital. Animals are connected with handwritten letters to create short phrases or scenes. Both all-over patterns and placement patterns can be applied on loungewear.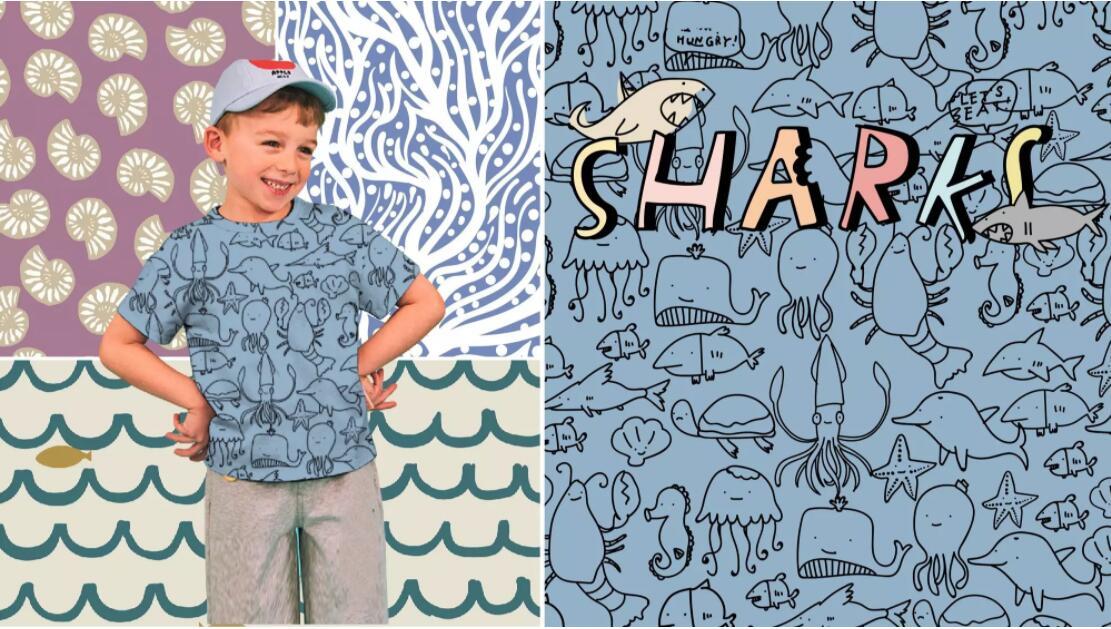 Crabs have different sizes and forms. Their aggressive walking posture and big claws provide a unique loveliness. All-over pattern enliven the clothes through rich colors. And placement patterns can present girlie lovely style or boy cool style via different expressions of crabs.
High-intelligence octopus is one of the most popular creatures in the underwater world. People even endow it with the mysterious ability of prophecy. Its changeable colors and weird eight tentacles attract a lot of fans. The octopus image can appear on badges, and various ways of applications can inject more fun.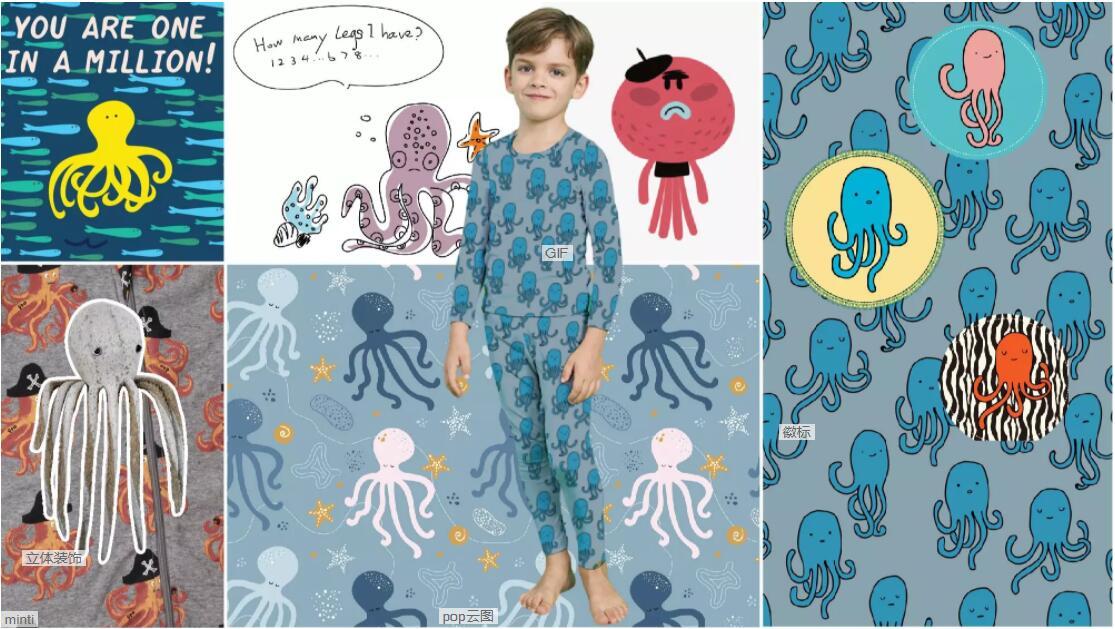 For a full report, pls visit https://www.popfashioninfo.com/details/report/t_report-id_9628-col_126/