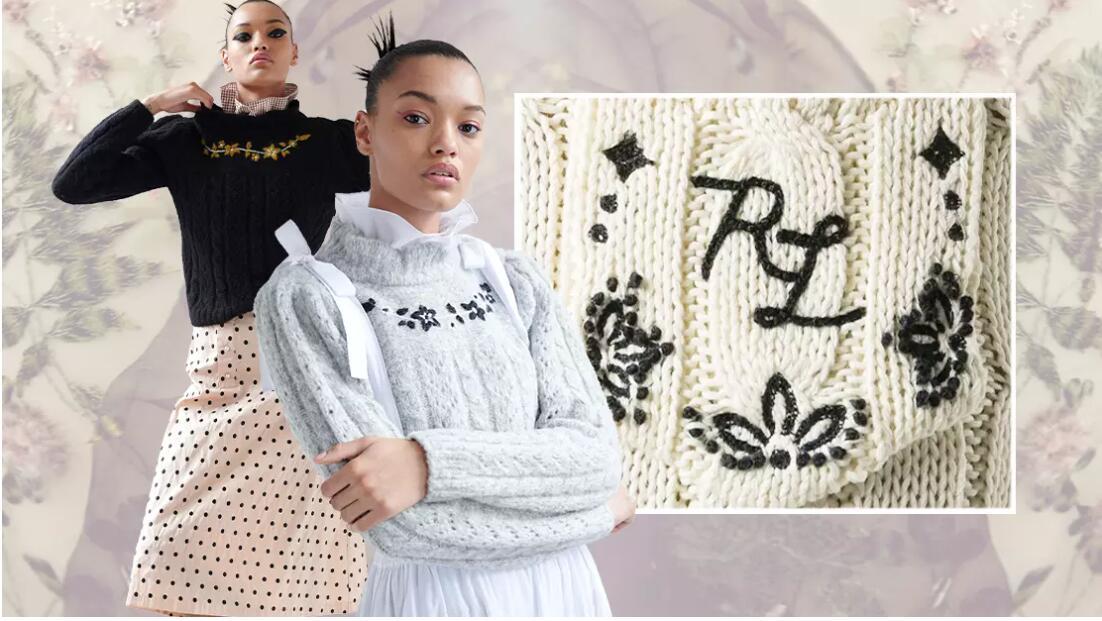 Designers keep exploring embroidery, trying to create chic knitwear. And knitwear gets enriched via exquisite embroidered flowers, bright colorways, fun patterns and 3D textures.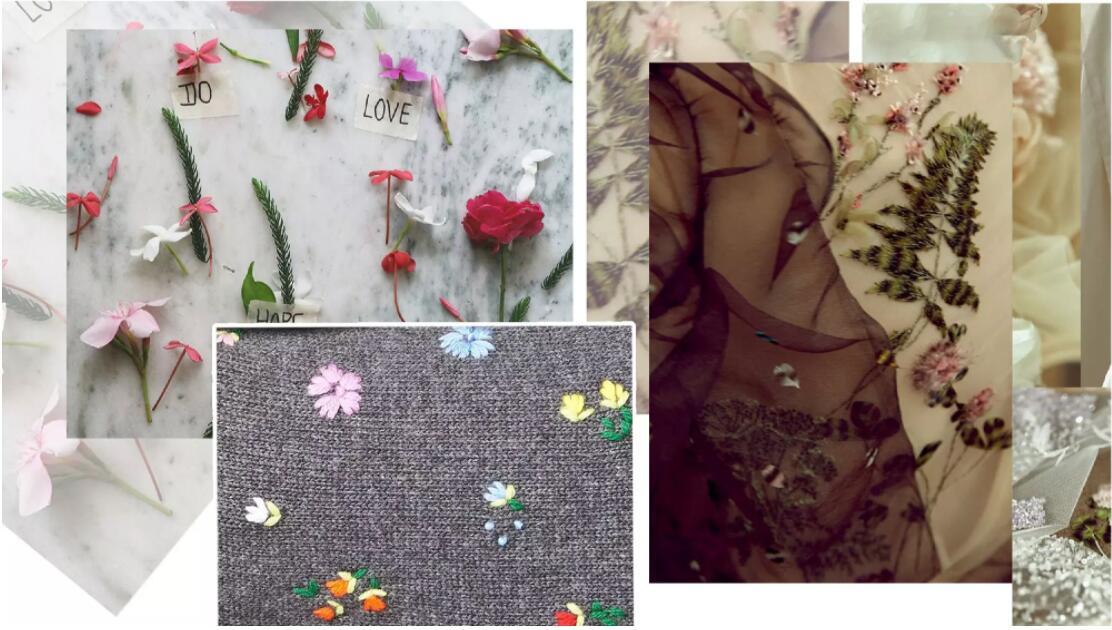 Embroidery brings 3D floral patterns, colorful argyles, geometric stars and florals for lively and youthful knitwear, appealing to young consumers who want to extend individuality and express themselves. Bright colorway is a main consideration.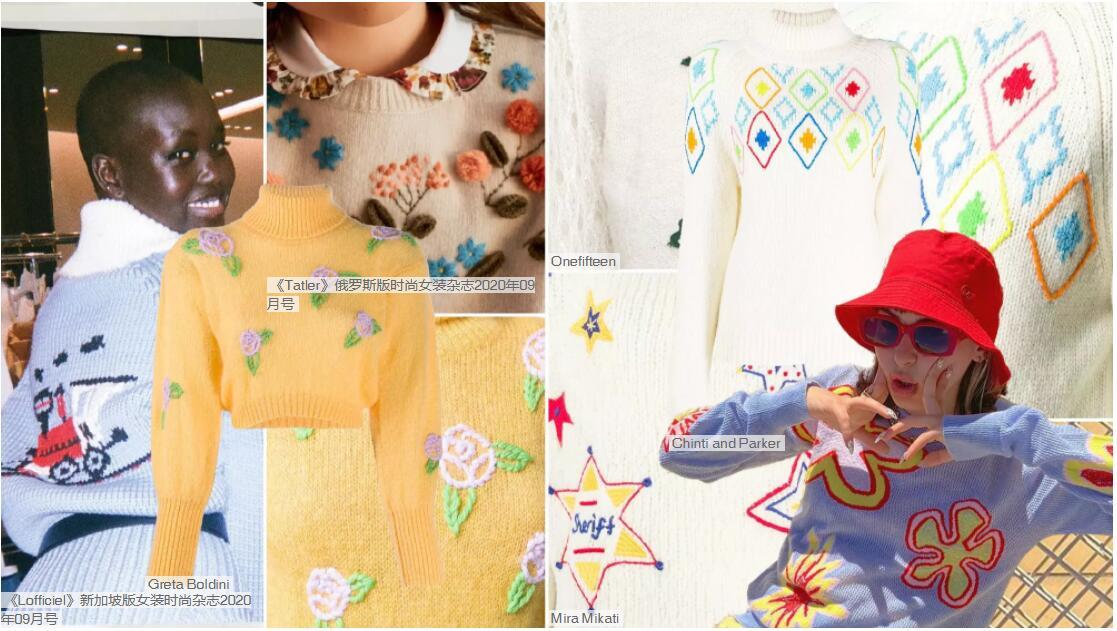 Embroideries work as placement decorations on knitwear, simple and elegant. Dainty embroideries team up with vines or 3D textures to create elevated and plain knitwear, highlighting female elegance.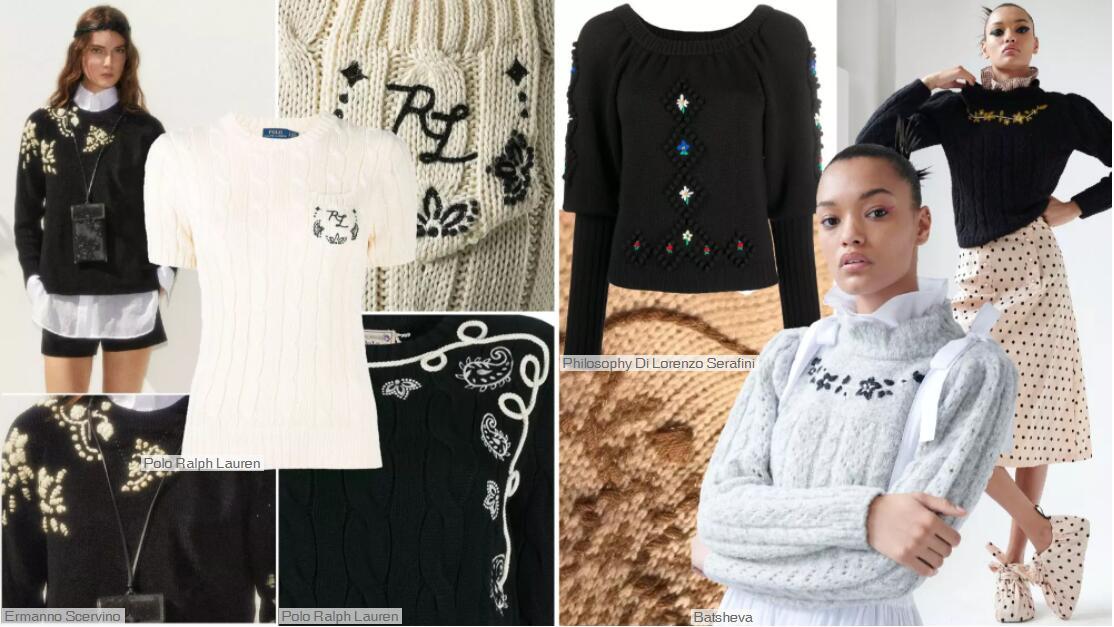 Machine-embroidered letters break the stereotype and show lavish changes in the new season. Deliberately cut letters and repetitive edges, combination of embroidered handwritten letters and print form jacquard, fusion of letters and twigs, or decorative pearls all enrich machine-embroidered letters. In the new season, sheeny yarns with glitter mix with machine-embroidered letters for elevated and chic knitwear.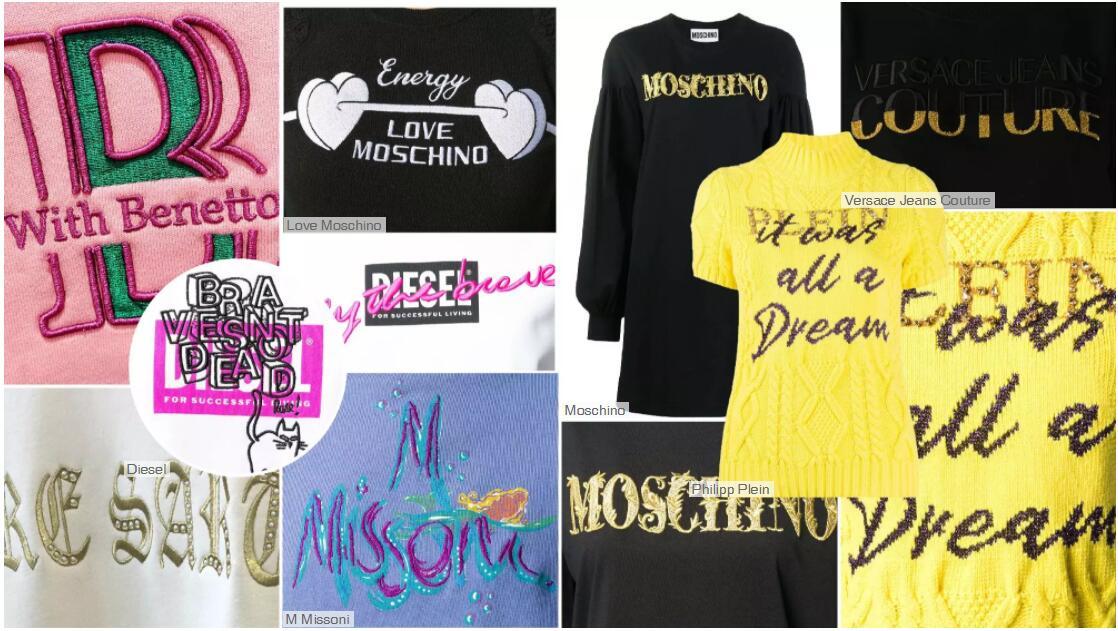 For a full report, pls visit https://www.popfashioninfo.com/details/report/t_report-id_9185-col_128/