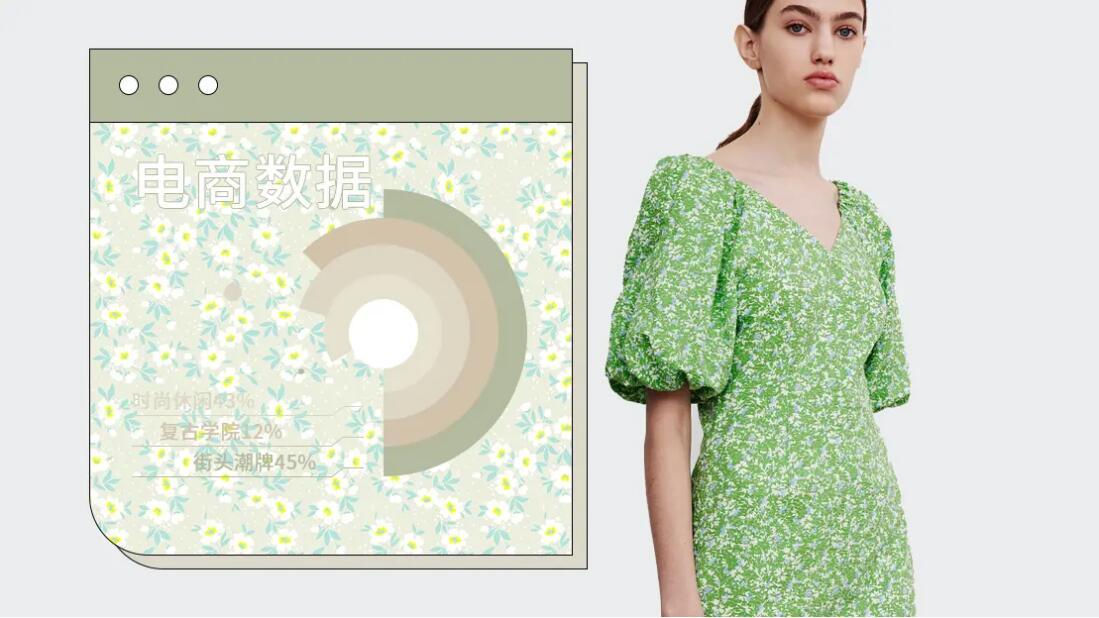 The data analysis of this TOP pattern report is according to the sales volume and keywords(from July 1 to July 31) on Tmail and Taobao. We can see that top three pattern elements take three fourths of the market: floral print(36%) occupies the most proportion, followed by check(26%) and stripe(13%).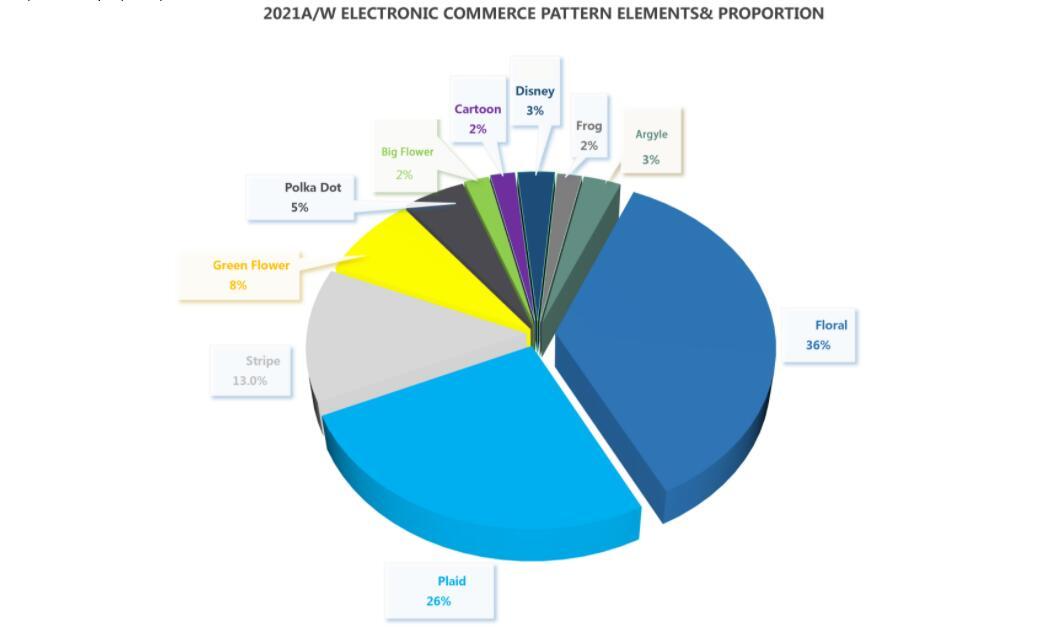 According to the TOP10 list, floral print takes the first place, black & white check takes the second and stripe the third. The retro fashion trend leads to the revival of polka dots; cartoon character is the most popular element for placement patterns. The collaboration with Disney repre-sents the classics and shows the playful cuteness, which has attracted many young consumers. Argyle wins the tenth position, and this latest fashion trend follows the classic preppy style.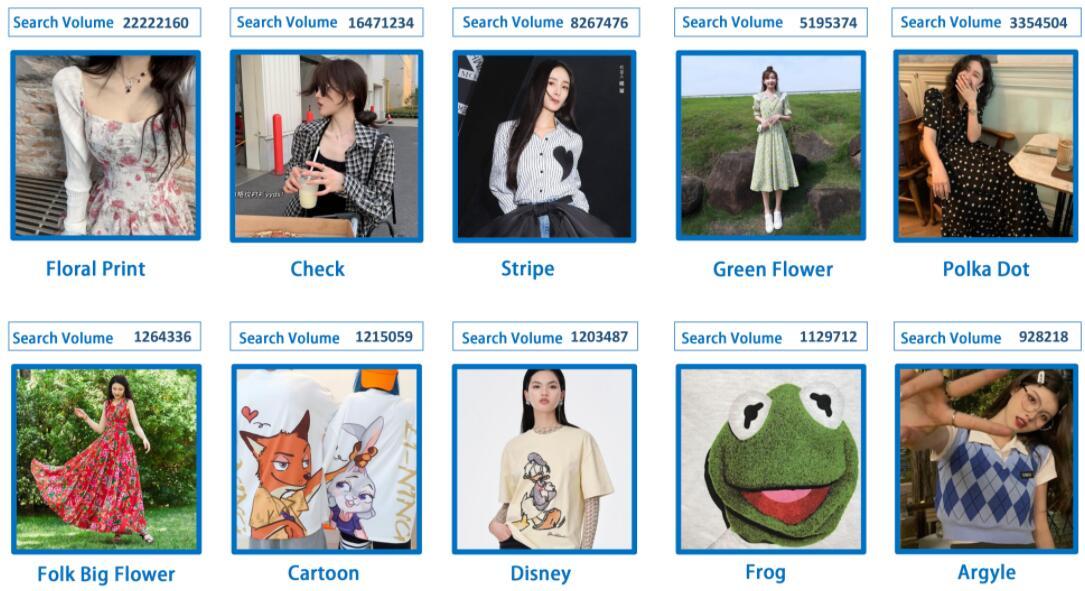 Romantic pastoral floral print is mainly presented by tiny and gentle flowers, which are elegant and understated. Lively green colors are wide-ly used to exude a refreshing and natural atmosphere.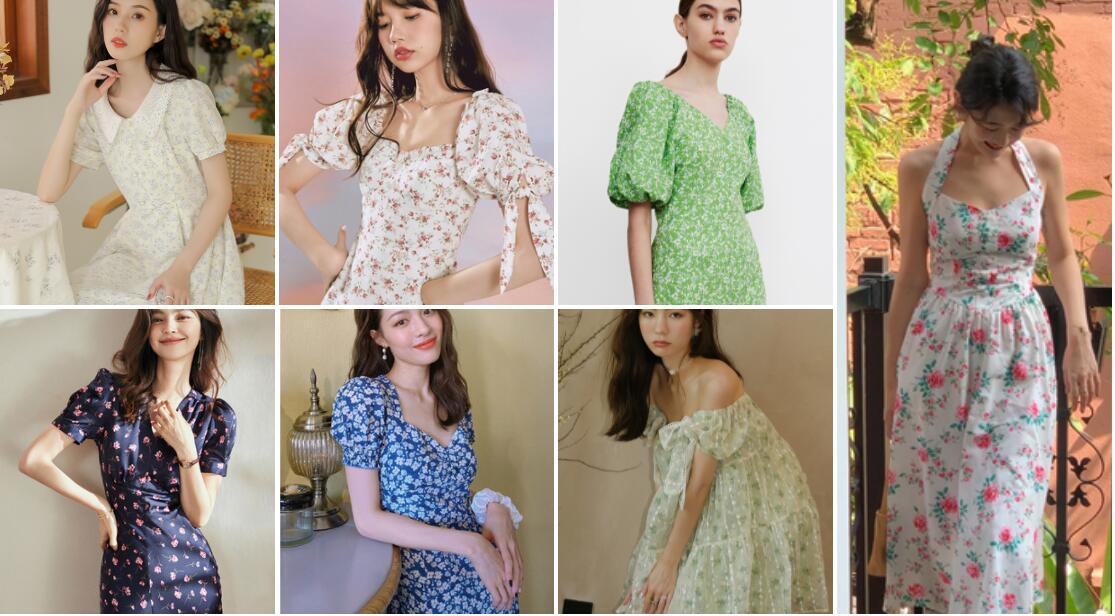 Black & white checkerboard and tartan are main styles. The latest checkerboard is replaced by tiny checks, and the classic color matching is avant-garde and stylish. Black & white tartan stresses the premium and neat modern elegancy.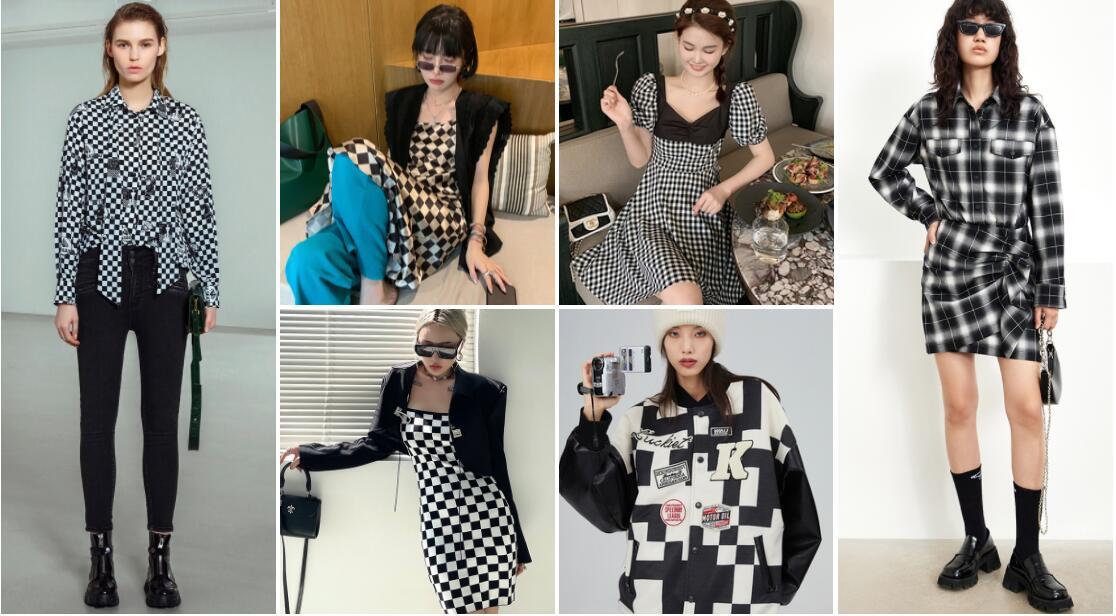 For a full report, pls visit https://www.popfashioninfo.com/details/report/t_report-id_11153-col_132/