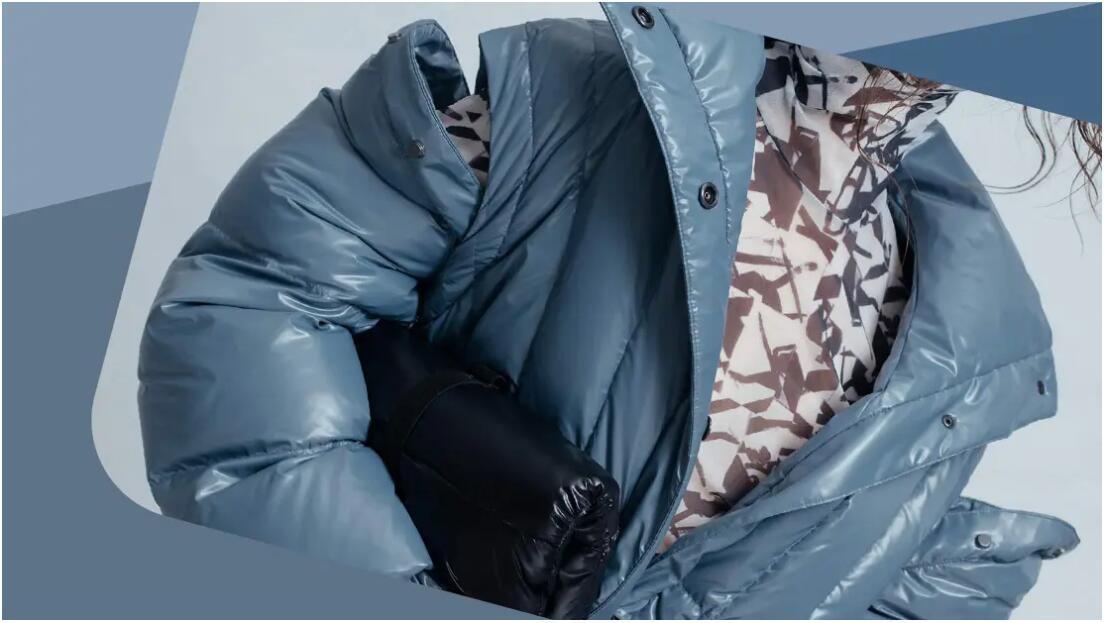 The image of puffa jacket has changed because of the promotion of Moncler Genius project, the crossover collaborations of high-end puffa brands like Canada Goose, and the rising trend of outdoor sports. A/W 22/23 items use stitched reorganization, detachable hemline and shoulder slit to increase the versatility. Besides, protective scarf, 3D workwear pocket and practical buckle loop break the visual monotony of basic styles.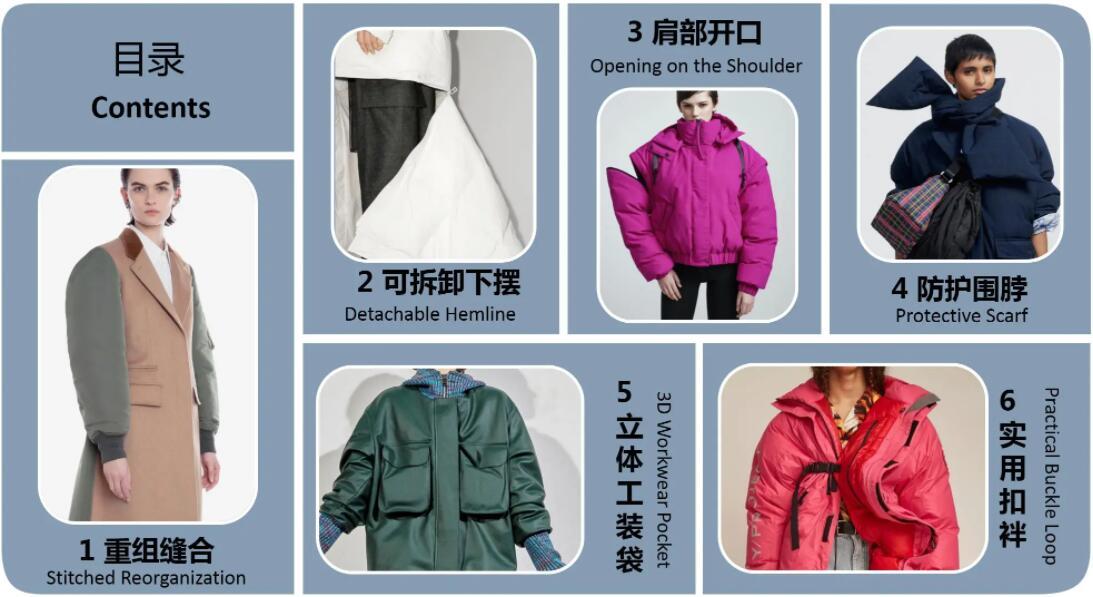 Leisure style is further integrated with commuting wear to create new practical style and meet the needs of new generation. Puffa jacket is spliced in the placement of trench coat, jacket and overcoat to present new looks.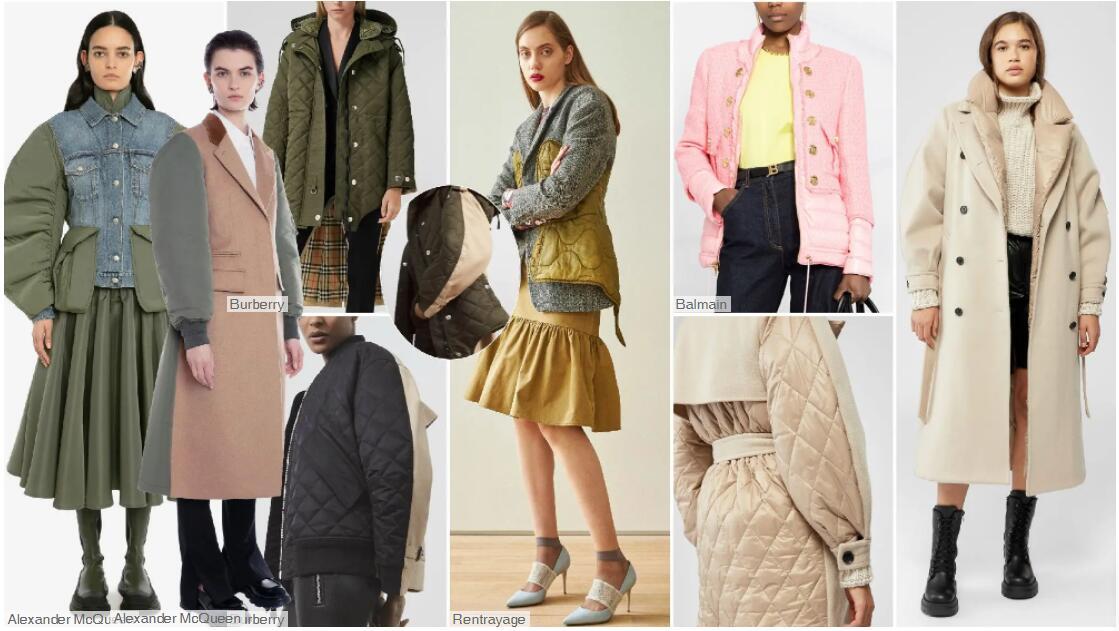 With the popularity of modular design, puffa jacket also uses buttons and zippers to make the hemline playful, which ensures the decoration property and presents diversification. Detachable part made by buttons and zippers shows layered styling and strengthens the structure.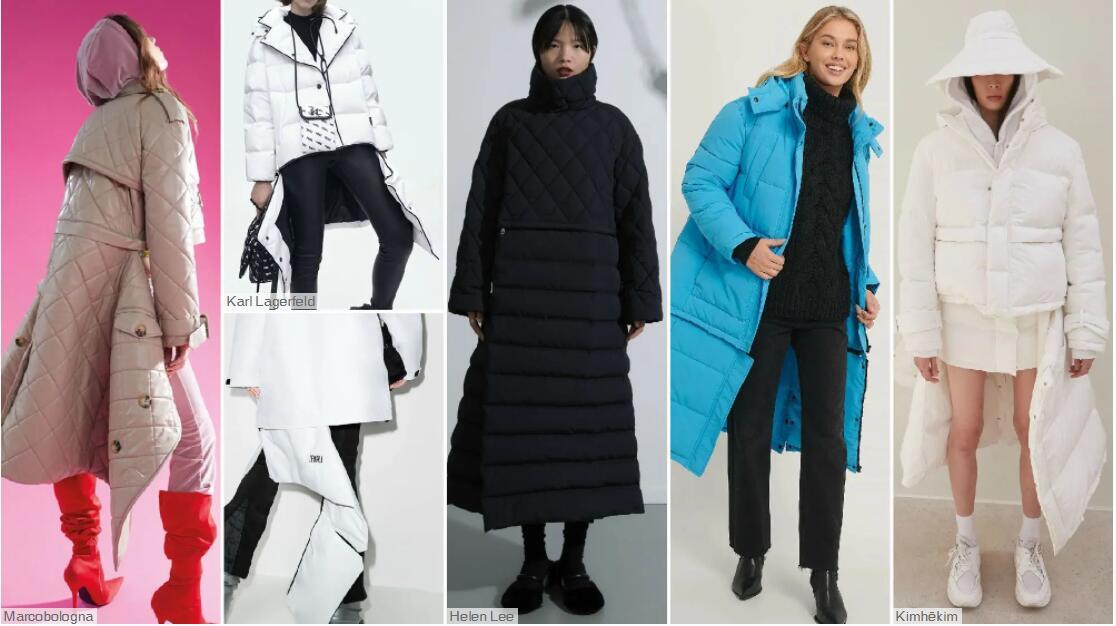 Detachable sleeve design provides puffa jacket with more possibilities, and buttons are used for connection. Half-opening design underlines the layered feel, and sleeves are divided into new items. The size of opening can be adjusted according to the wear requirements. Multi-way design can better meet the needs of consumers who are chasing for uniqueness.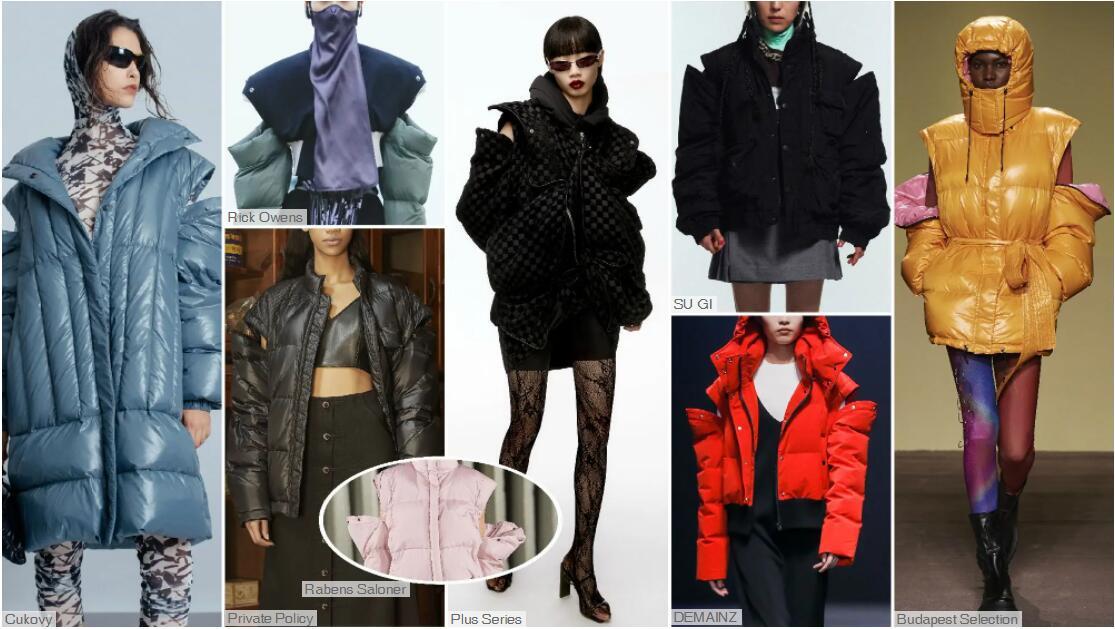 For a full report, pls visit https://www.popfashioninfo.com/details/report/t_report-id_10336-col_128/