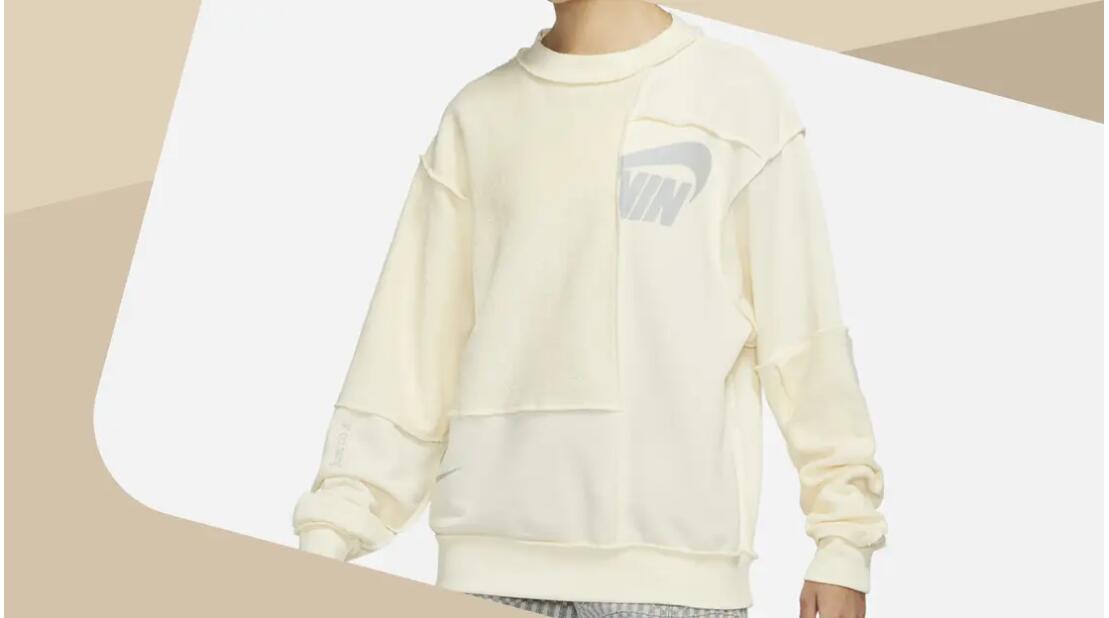 As a must-have item nowadays, sweatshirt not only emphasizes the convenience of delicate basics, but also satisfies multiple lifestyles as minimalist outing and athleisure. The splicing with wool and quilting focus on the thermal performance to elevate the practicality. Irregular raw-edged design is relaxing and casual, while the breathable cutouts also provide female consumers with individualized dressing experiences.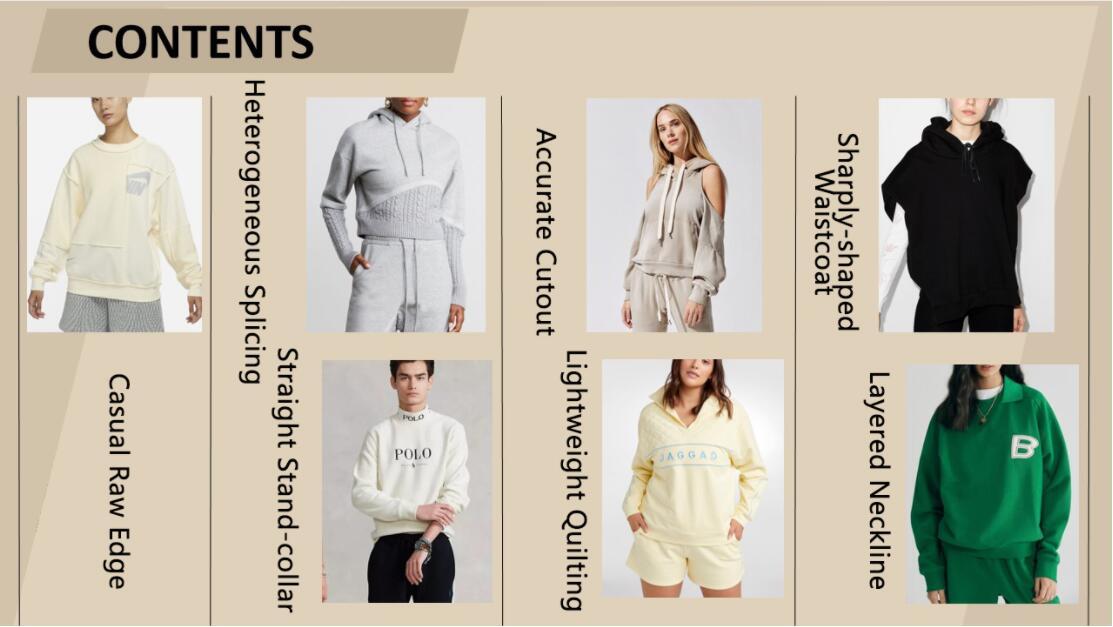 The design of edges remains the most primitive form of fabric, and even a part of fabric is reversed to reveal the inner face. The raw-edged design is the nod to imperfection, which also enriches the visual effect. The color-blocking design is also available to strengthen the personality.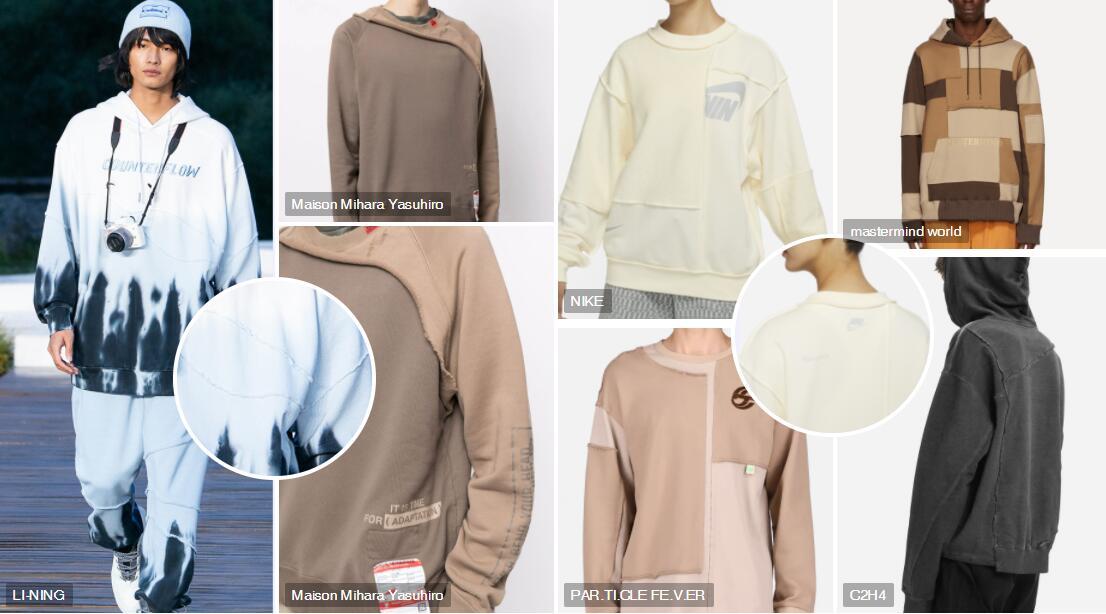 Basics are spliced with woolen fabrics to catch eyeballs. Wasted materials and deadstock fabrics are reused to create new textures, which promotes the popularity of patches and mix-and-match styles. The reuse and reproduce of material is also a way that designers are looking for to develop the recyclable design.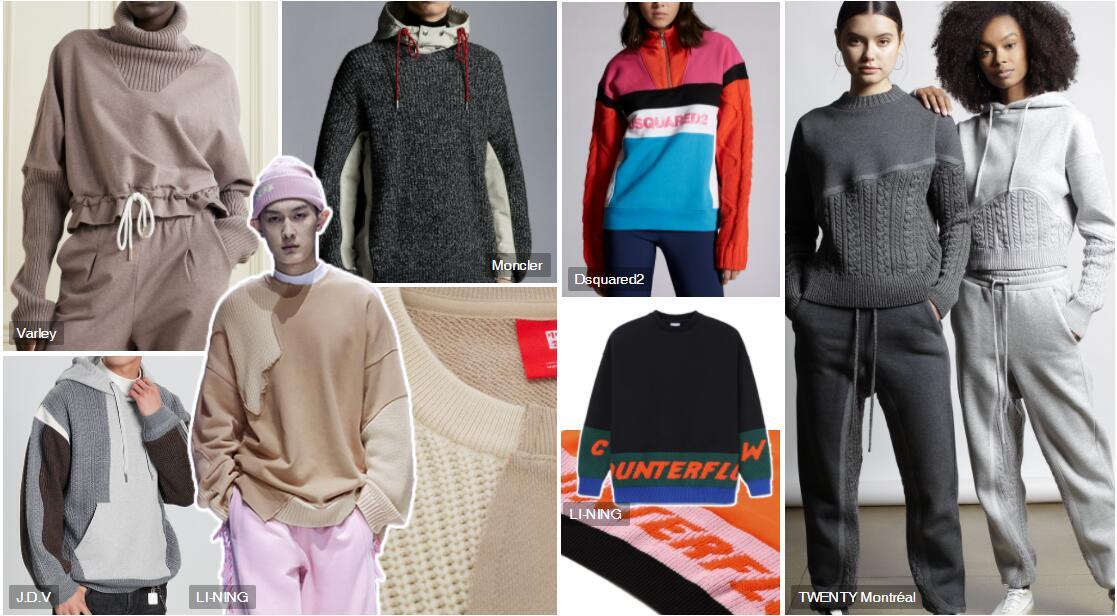 Spliced stand-collar is more characteristic than the traditional crewneck. Ribbed jacquard and embroidered neckline update the design and create the simple yet not conventional aesthetics.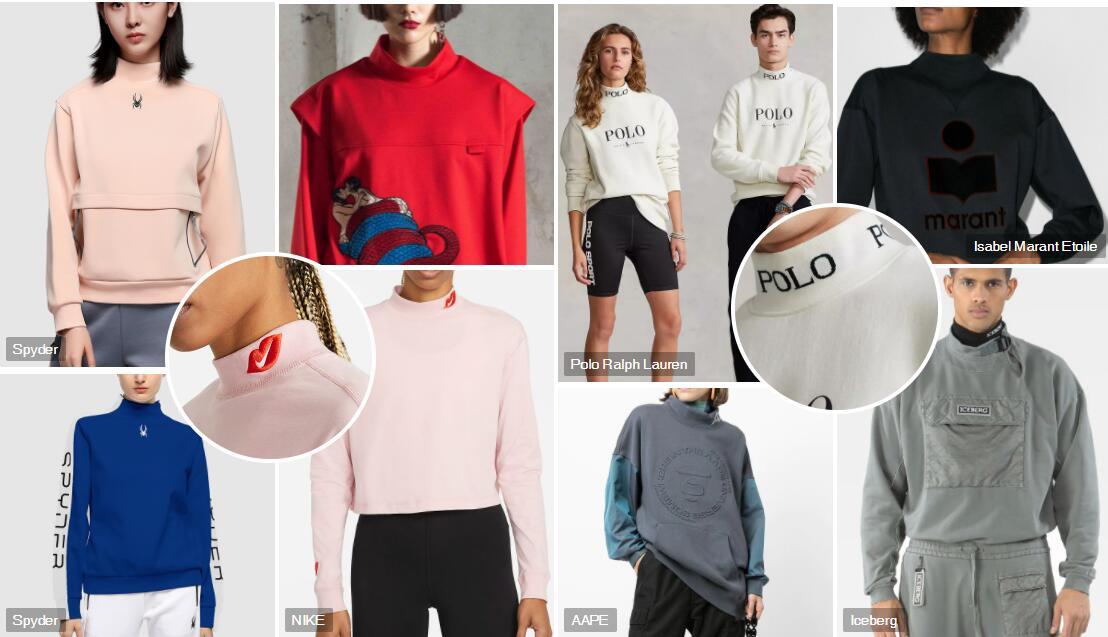 For a full report, pls visit chttps://www.popfashioninfo.com/details/report/t_report-id_11867-col_128/