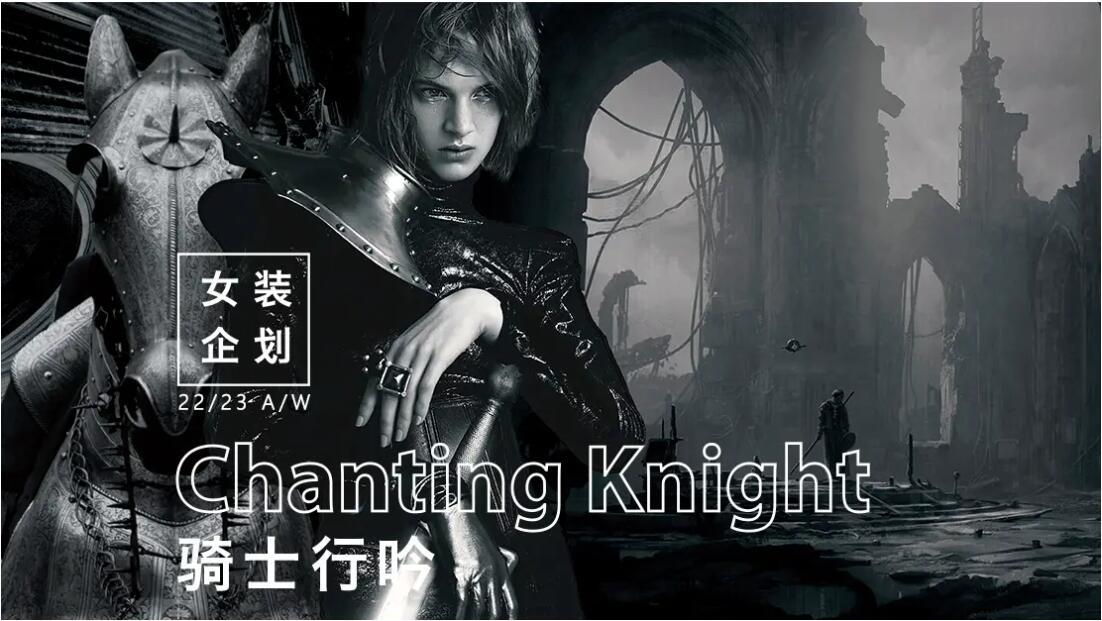 Troubador comes from the French word Trouver which means discoverer and inventor. Knights are expressing romantic love and spiritual belief during their chanting. The pursuit of romance and love tells timeless and spaceless mythology with artistic fantasy. The fusion of 19th century Romanticism, fearless Chivalry and Renaissance aesthetics interprets the pioneering New Romanticism of contemporary teenager culture.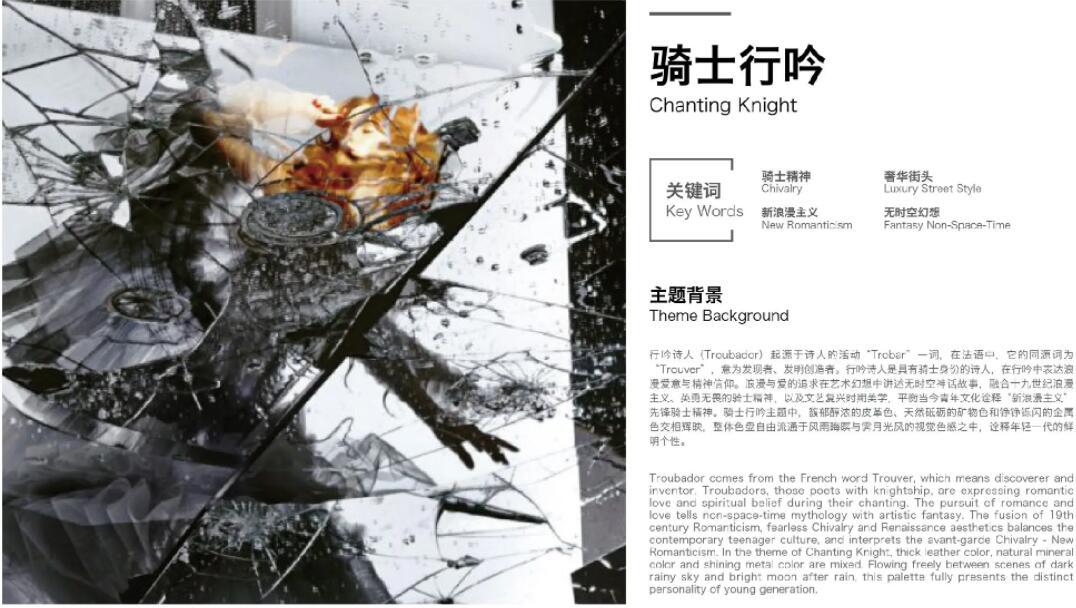 Trend Signals

1.The Nimbus series by Dutch artist Berndnaut Smilde condenses the water vapour in the air to form indoor clouds. Breathless moments, flowing clouds and mysterious fantasies are interlaced when the space is connected with camera. The momentary beauty and new romanticism are expressed.
2.The famous Austrian avant-garde female artist created an installation artwork called Discardo Ergo Sum, which was named after the famous philosophic proposition of Descartes. 312 handmade glass roses are decorated on sharp spears.
3.The paintings of Pyrrole Scarlet combine random raw pigments with physical textures on the classical canvas to create an attractive wrong-vision and an atmosphere with no time and space.
4.The photographic series Anonymous Women presented by the female photographer Patty Carroll tells us that the anonymity brought by the loss of self is materialized into the desire for perfection and decoration, which accentuates the pioneering self-breakthrough.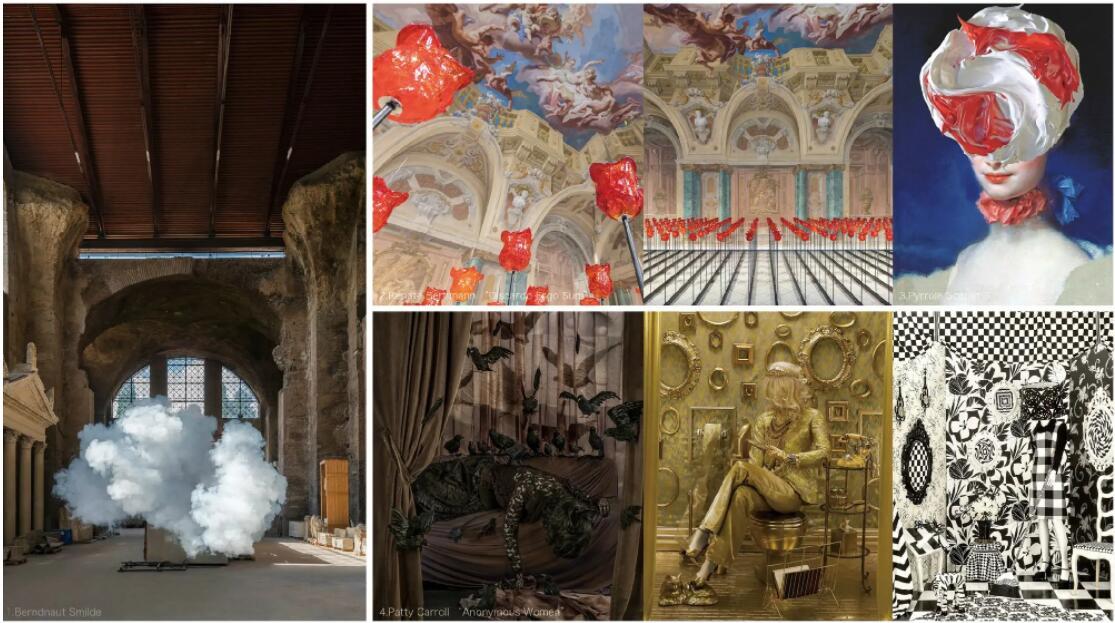 Consumers are defined as the Contemporary Knights under the theme of Chanting Knight, which is willing to express the lifestyle and mental world of contemporary teenagers. Unconventional young generation is exploring the culture in a deeper level and looking for a carnival of cultural integration. Ancient Chivalry is underlined once again to become the principle of young idealists. Romanticism and Renaissance are fused to become the spiritual pursuit of contemporary knights -- Neo Romanticism.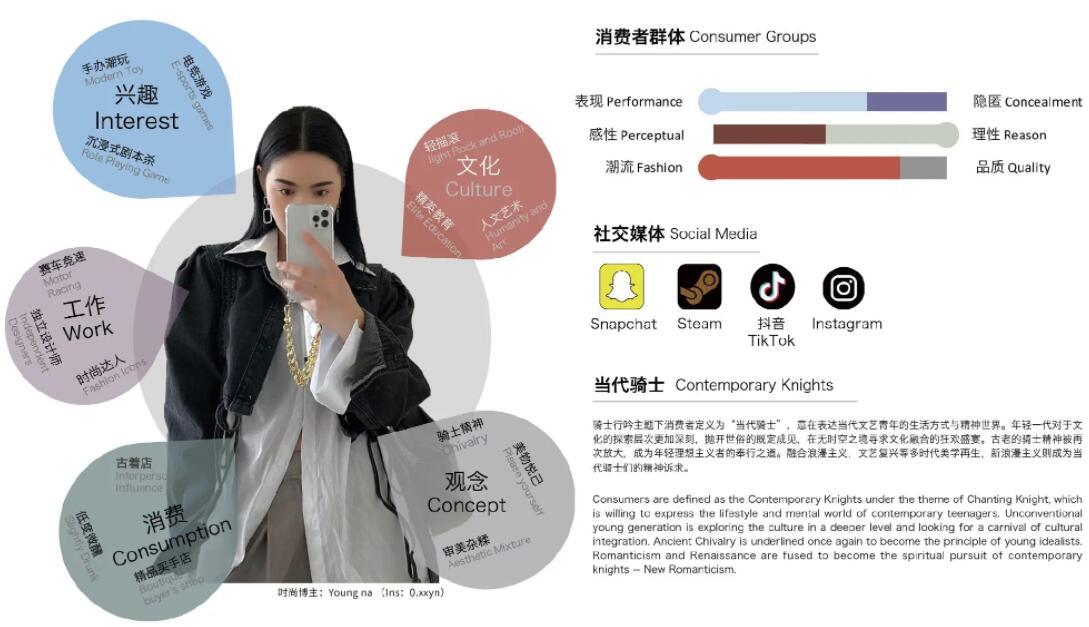 Celine A/W 21/22 collection PARADE was inspired by the three most important French poets in the late 19th century. Models were changed into the heroines of European New Wave movies, and they were wandering around the castles. The novel dressing of IT Girls is fused with classical atmosphere to present fascinating chemical reactions. Tweed coat and high-neck top are paired to show layers. Irregular top and classic riding boots have been the new practical selections. 90's elements like sequined shirt, well-tailored denim and baseball cap are subverting the gorgeous styles of Slimane.