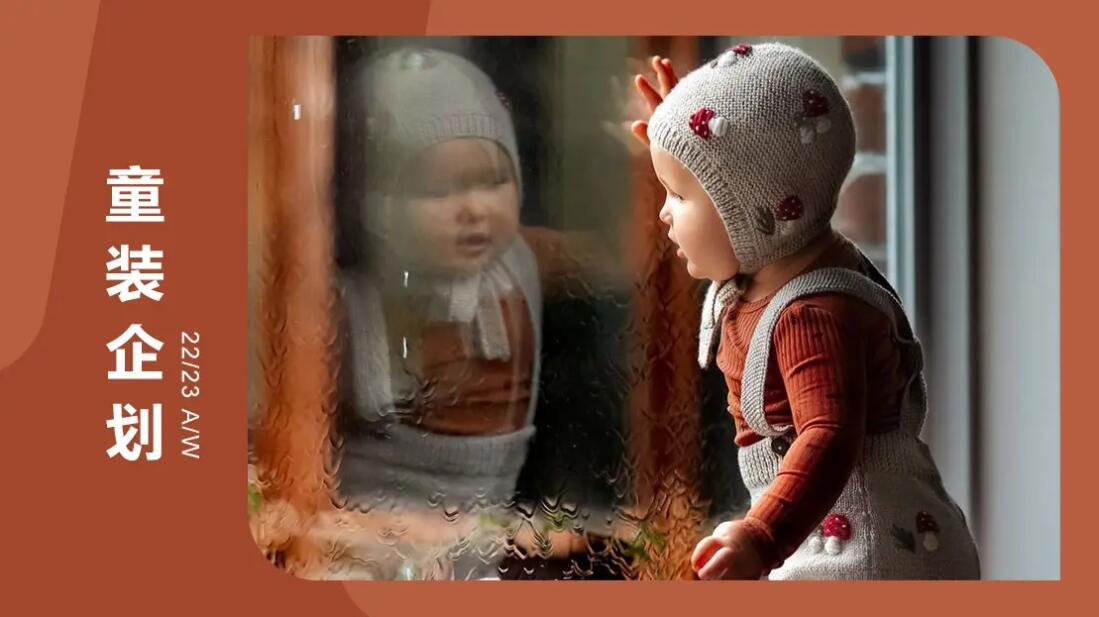 We have a more intense desire for outdoor activities and travelling to the nature in this season. The contact with the outside world will affect the trend of patterns, apparels and materials. Inspired by the forest, steady Cinnabar(PANTONE 18-1540 TPG) and Rum Raisin(PANTONE 19-1321 TPG) are complemented by Rain Forest(PANTONE 19-5232 TPG) and Golden Glow(PANTONE 15-1050 TPG) to complete a pale-tte for autumn and winter.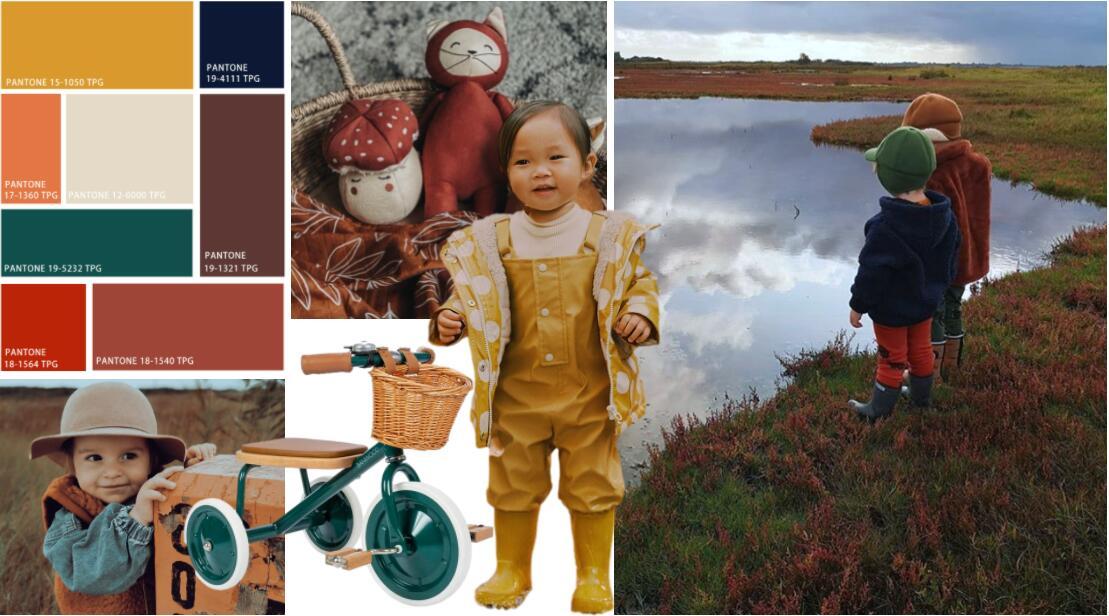 Outdoor and nature have been the design directions for patterns. These animals, plants and even the weather condition in the forest are used to be a part of patterns. We can always find fungus when exploring the moist forest with tents and luggage, which inspires the design of mush-room patterns. These animals wandering between the trees allow children to further feel the outside nature and stimulate their curiosity.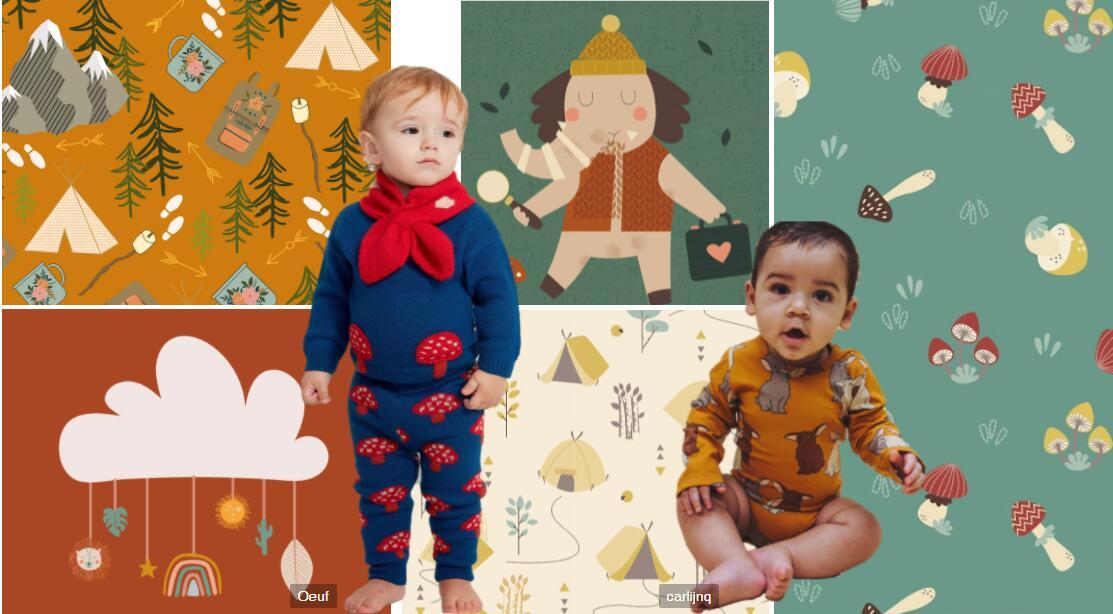 Handmade knitwear is the key item for Adventure in Forest. To deal with the moist environment in the outside world, easy-on-easy-off knitwear brings warm touch and can better adapt to the changeable climate. Heavy-gauged cable and animal jacquard patterns well interpret this natural theme.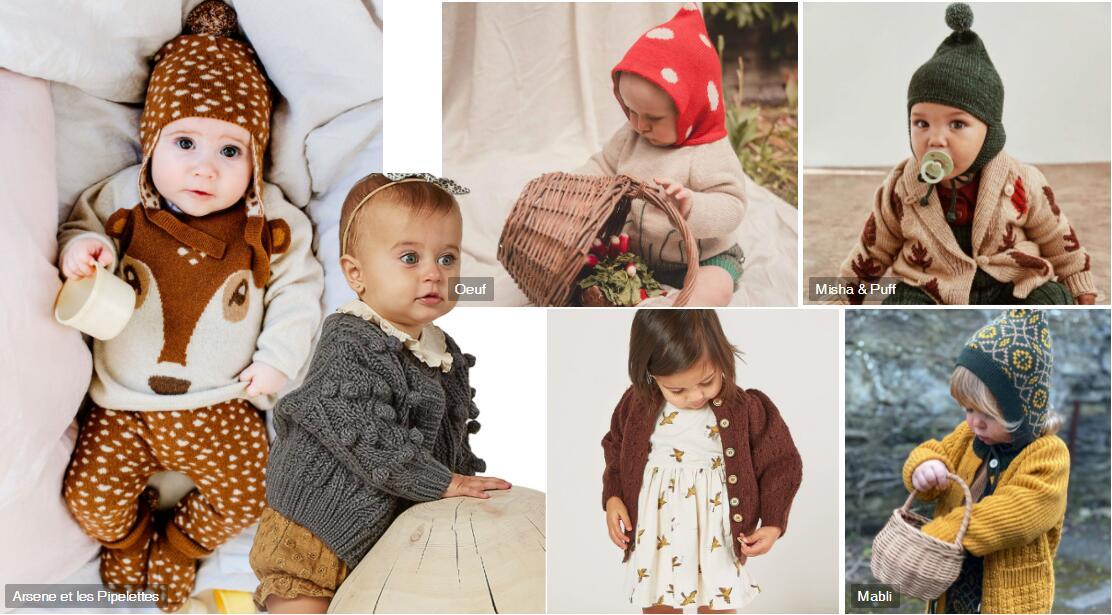 Warm Cinnabar(PANTONE 18-1540 TPG) is used as the main color to eliminate the coolness of autumn. Rain Forest(PANTONE 19-5232 TPG) and Golden Glow(PANTONE 15-1050 TPG) are injected to enrich the color layers. Pageant Blue(PANTONE 19-4111 TPG) and White Swan(PANTONE 12-0000 TPG) balance the palette. Thermal fuzzy materials like corduroy, terry cloth and velvet provide a retro atmosphere.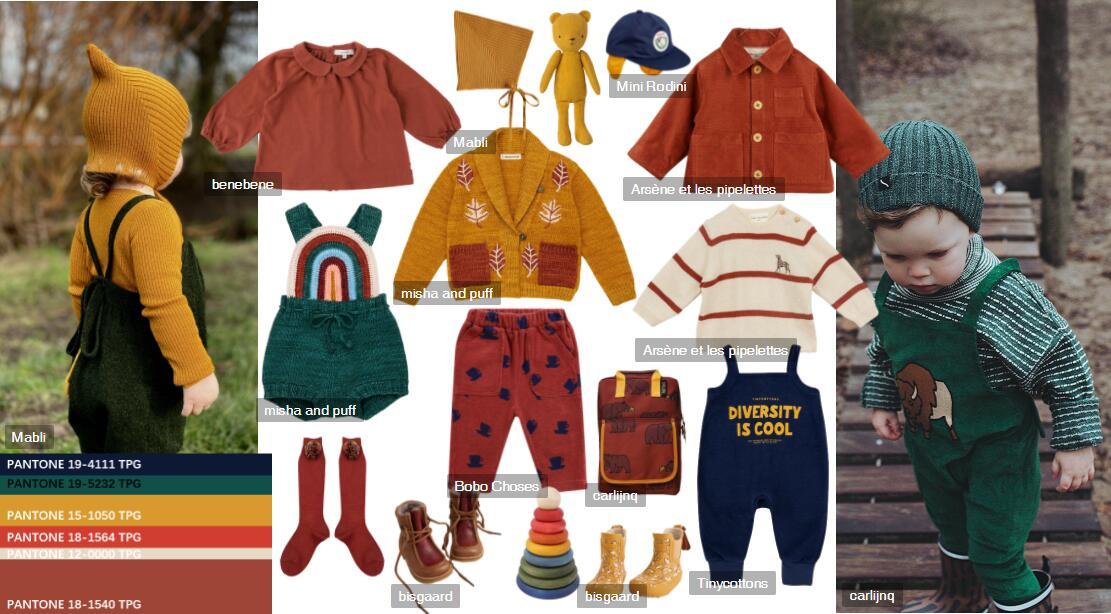 For a full report, pls visit https://www.popfashioninfo.com/details/report/t_report-id_11752-col_21/