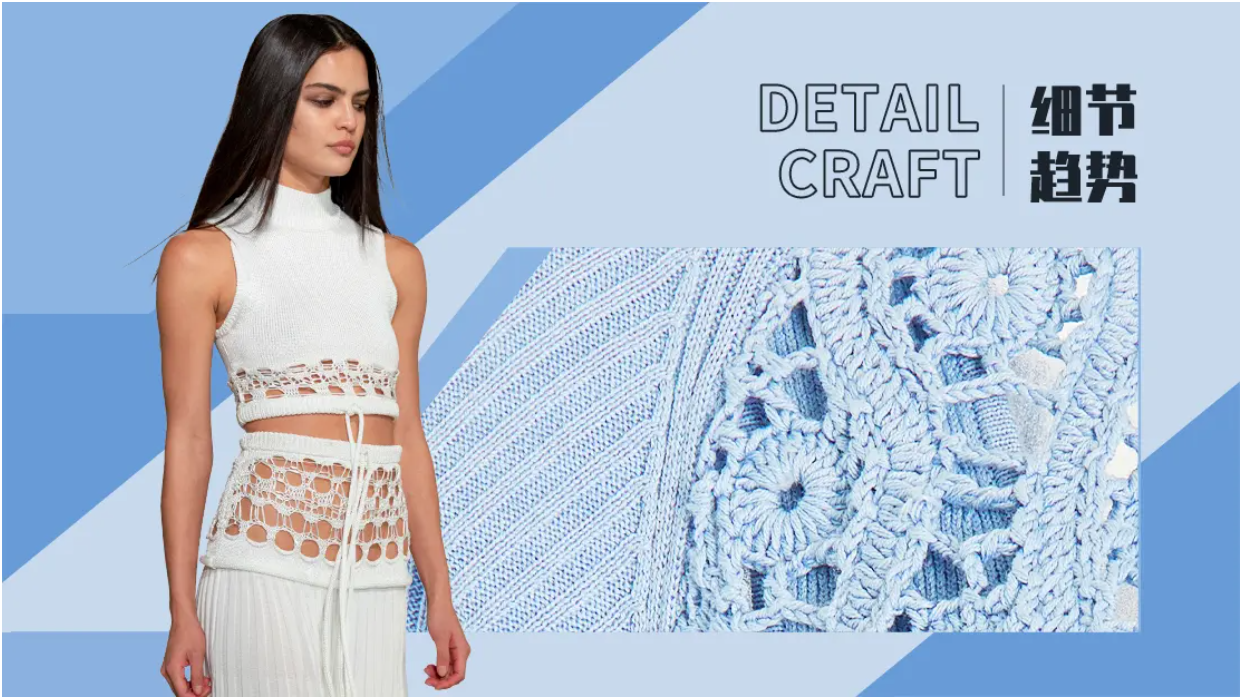 Crochet is a key craft for the design of women's S/S 2023 knitwear. Crocheted collars, bra structures, splicing design, decorative edges, mock-layered design, and playful patterns introduce delicate details and highlights.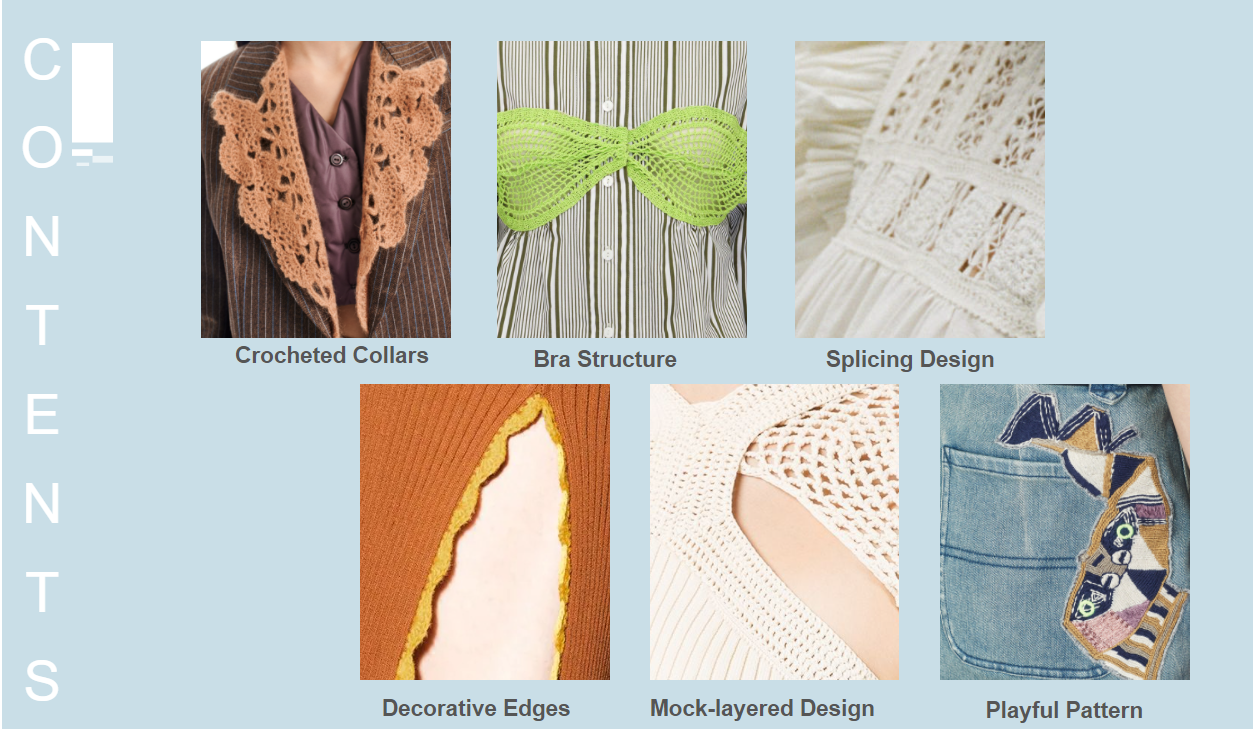 Crocheted collars bring the design of neckline to the forefront. Lapels, navy collars, turn-down collars, and shirt collars are grouped with stitch techniques. The design of crocheted collars this season draws inspiration from the collar design of ready-to-wear for more layers.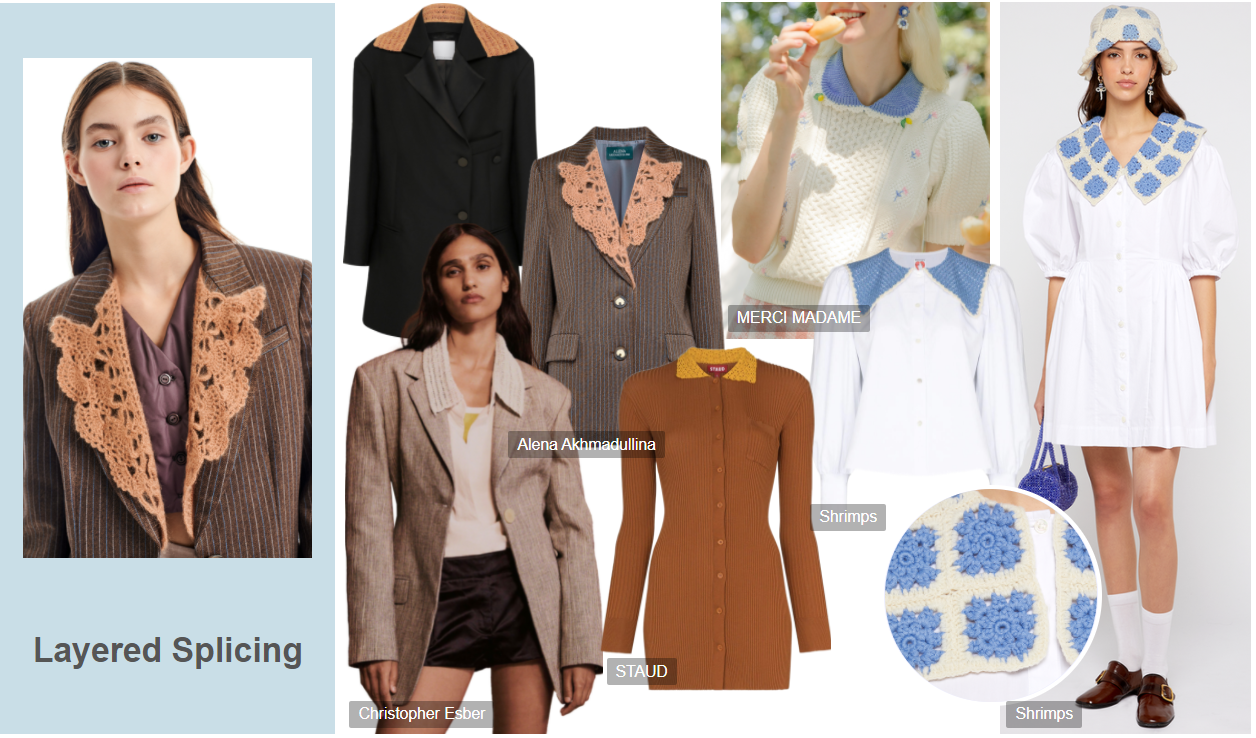 The crocheted design of bra structures has more features of ready-to-wear, which is suitable for fashion consumers with stronger personality. The diversity of bra structures reveals enriched visual effects. Stitched patterns also play an important role in presenting details.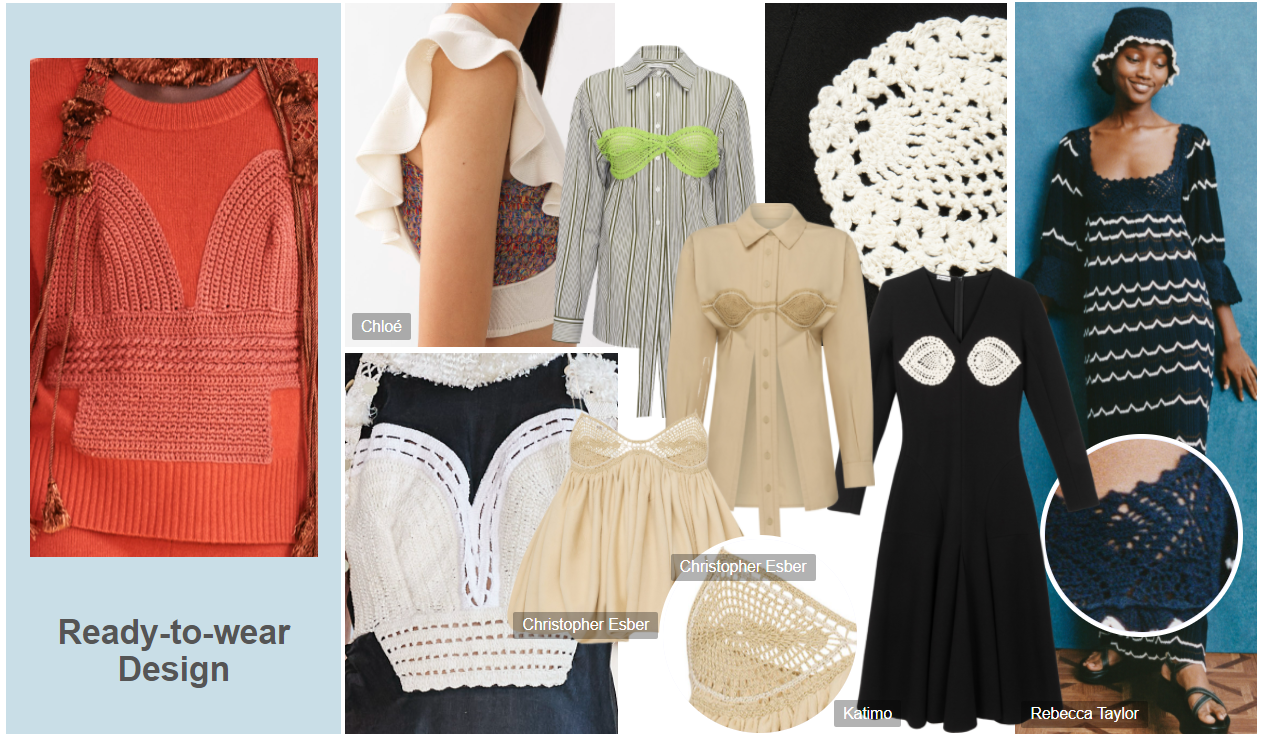 Crocheted textures are inlaid to strengthen the structures and edges of clothing. The use of shell stitching is important to create laces. Beyond the design on plackets, necklines, hemlines, and shoulder seams, the edge design of pockets is also delicate.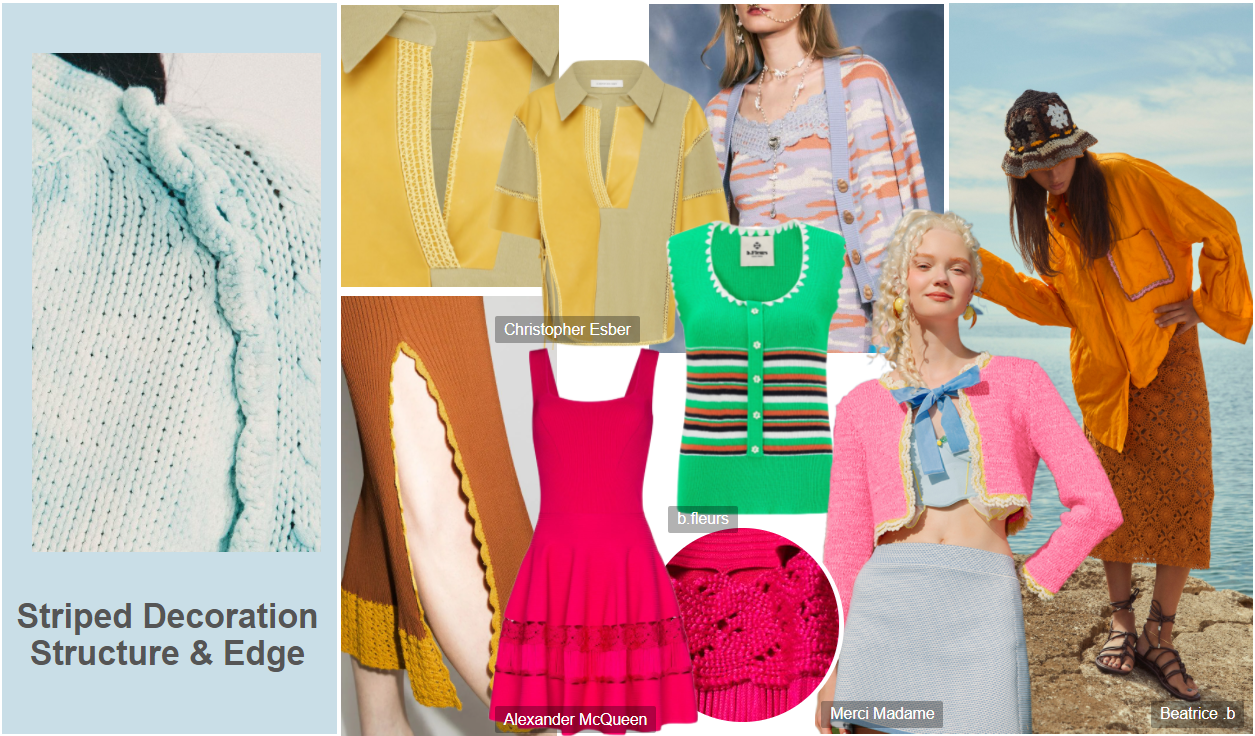 For a full report, pls visit https://www.popfashioninfo.com/details/report/t_report-id_12292-col_128/