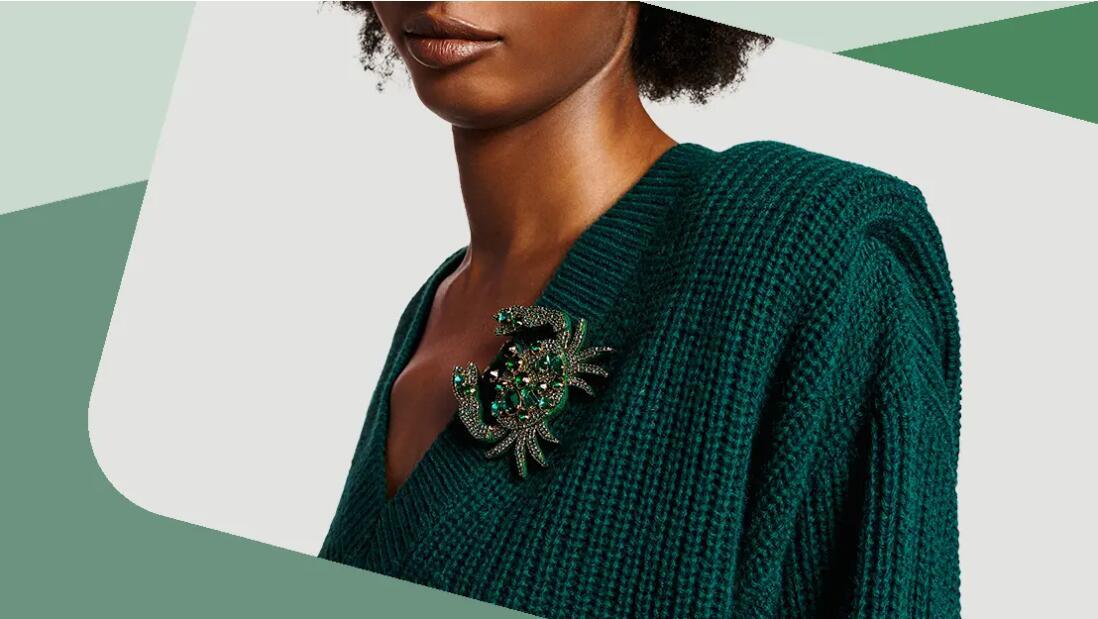 Handmade beading endows knitwear with an entry-lux touch. Different from the complicated designs in the past seasons, the sophisticated styles this season present simplified beads, local patterns, and letter designs to improve the delicacy. Even the all-over design repeats ex-quisite elements to create high-class knitwear.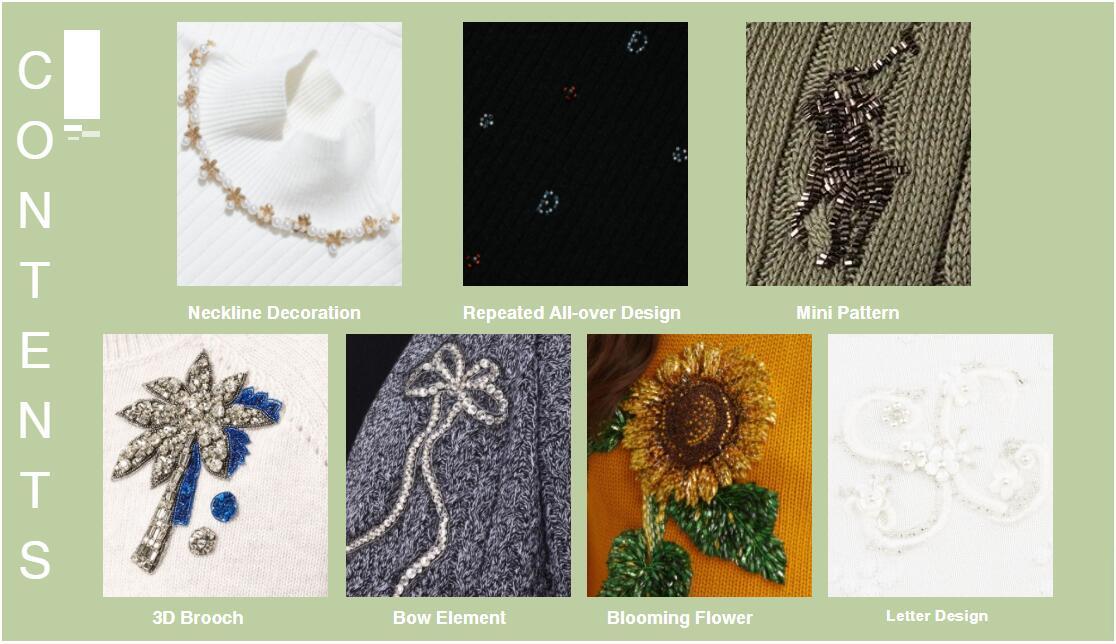 The bead design on the neckline creates highlights for basic sophisticated knitwear. The use of metallic flowers, diamonds, pearls, bead tubes and sequins improves the delicacy.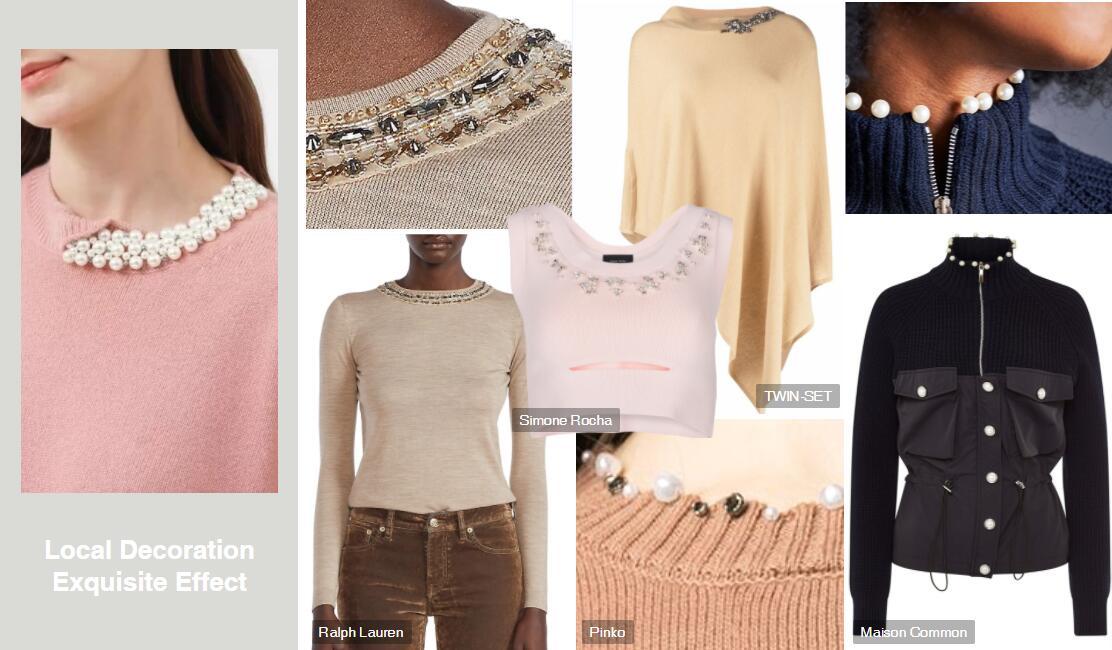 Repeated all-over beading pays more attention to the delicate details. Beads, crystals and pearls are arranged into letters and patterns to show delicacy. Knitwear is recommended to use repeated mini patterns to update the complicated beads of past seasons.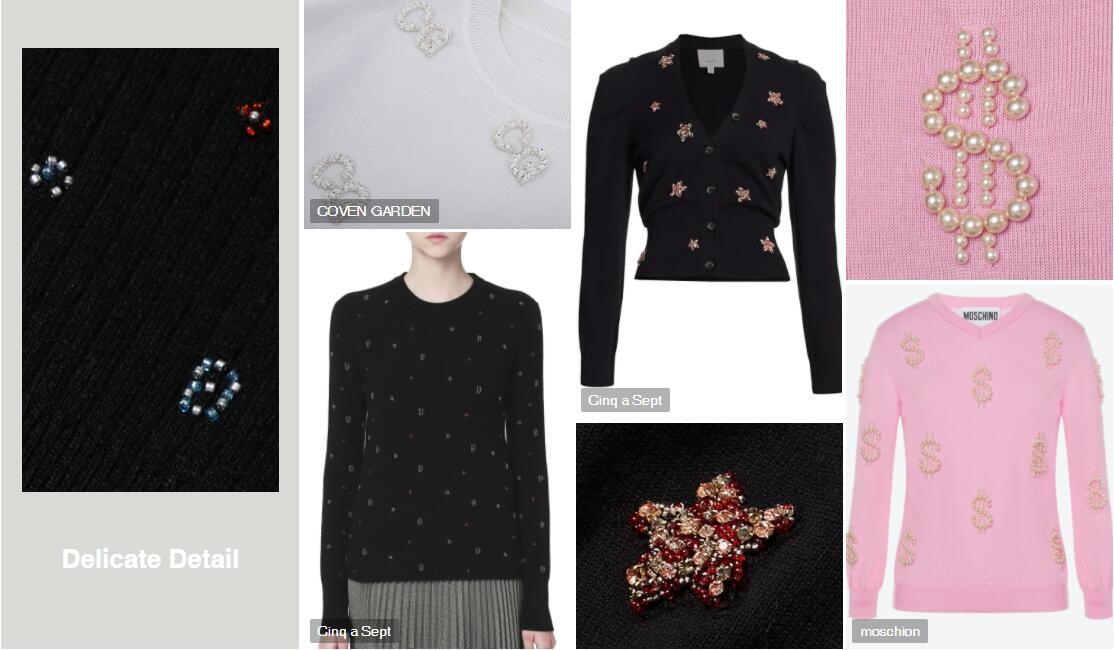 Mini beaded patterns focus on using local decorations to create delicacy. One or two accessories are used to present the high-class texture of knitwear. Flowers and animals are used to enrich the pattern elements, and beads are also arranged to show the outline of pockets, which is pretty fun.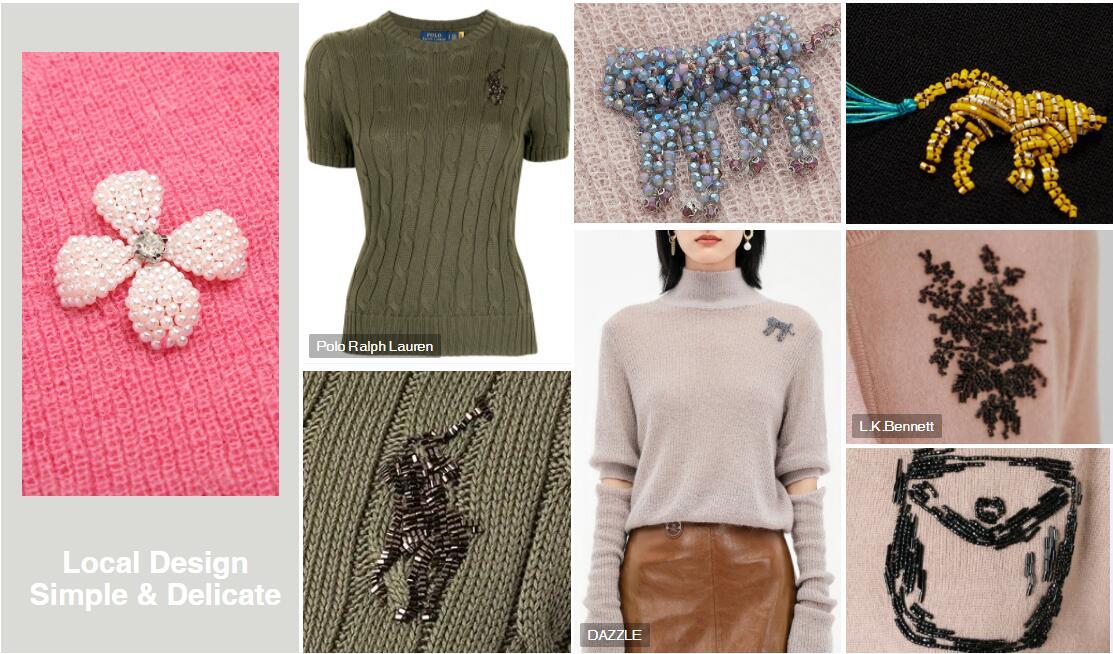 For a full report, pls visit https://www.popfashioninfo.com/details/report/t_report-id_11790-col_128/