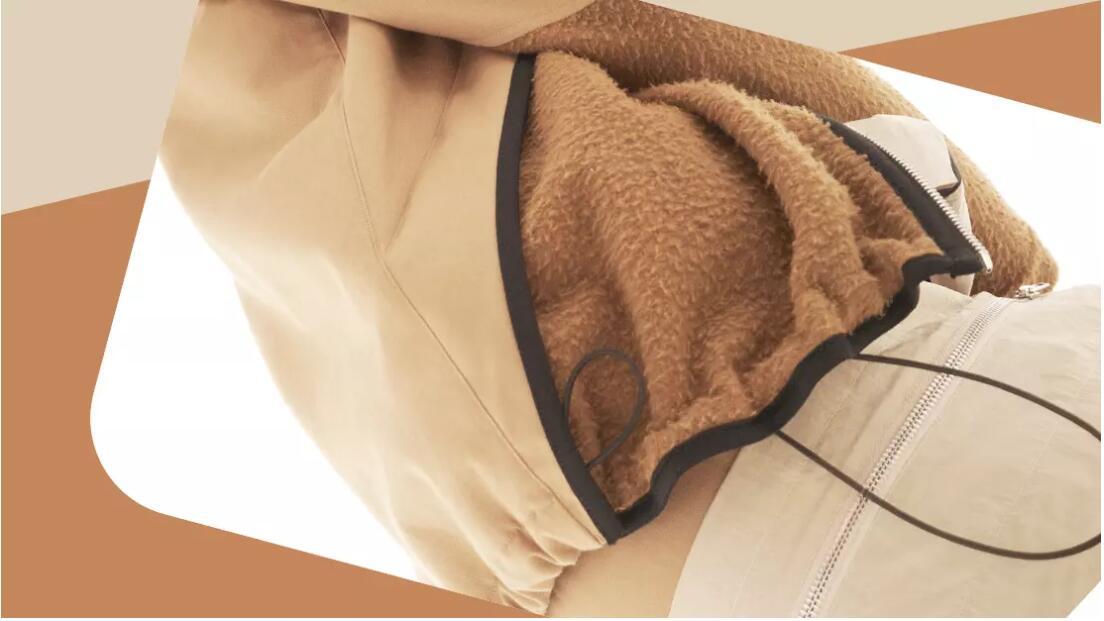 The design technique becomes more fashionable and diversified in early autumn 2022, and heterogeneous splicing craft presents a more delicate and individualized effect. Soft and skin-friendly linter and bionic flush fabrics have better thermal function, and combining with waterproof lustrous fabrics can show a rich textural contrast effect. Larger-scale reflective coating with avant-garde athletic silhouette provide urban night runners with protection and chic. The combination of stiff knit cloth and fashion sports jacket silhouette is delicate and individualized. Eco-friendly in-stock calico and quilted fabric are showing the new sports fashion of early autumn 2022.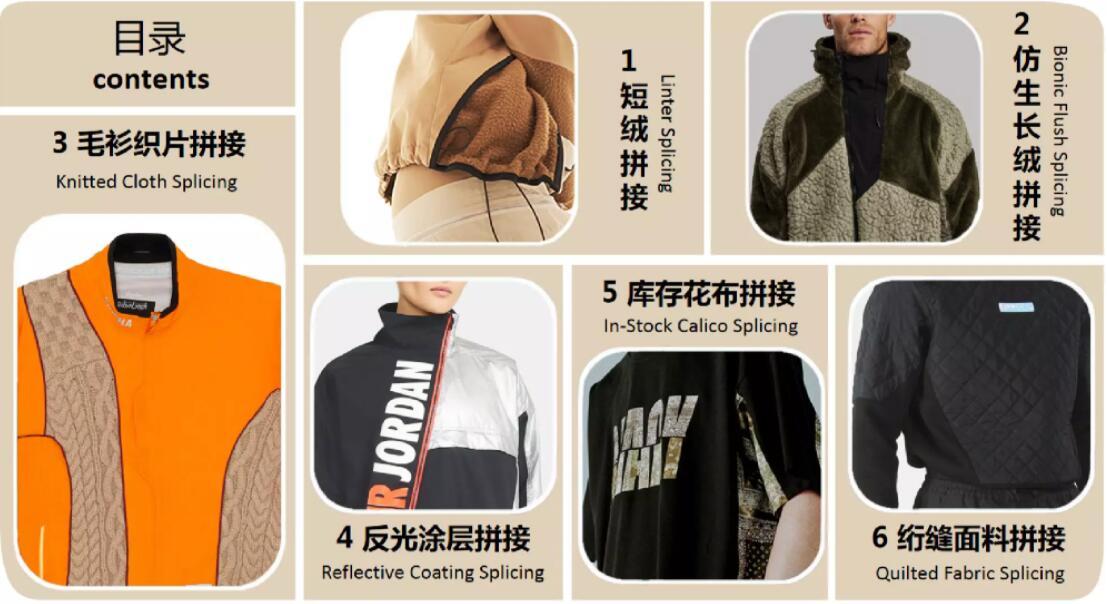 Cotton textured fabrics are used more flexibly in the fashion sportswear this new season. The placement splicing design at side hem and back cuffs is more stylish, which underlines the heterogeneous splicing and improves the visual texture.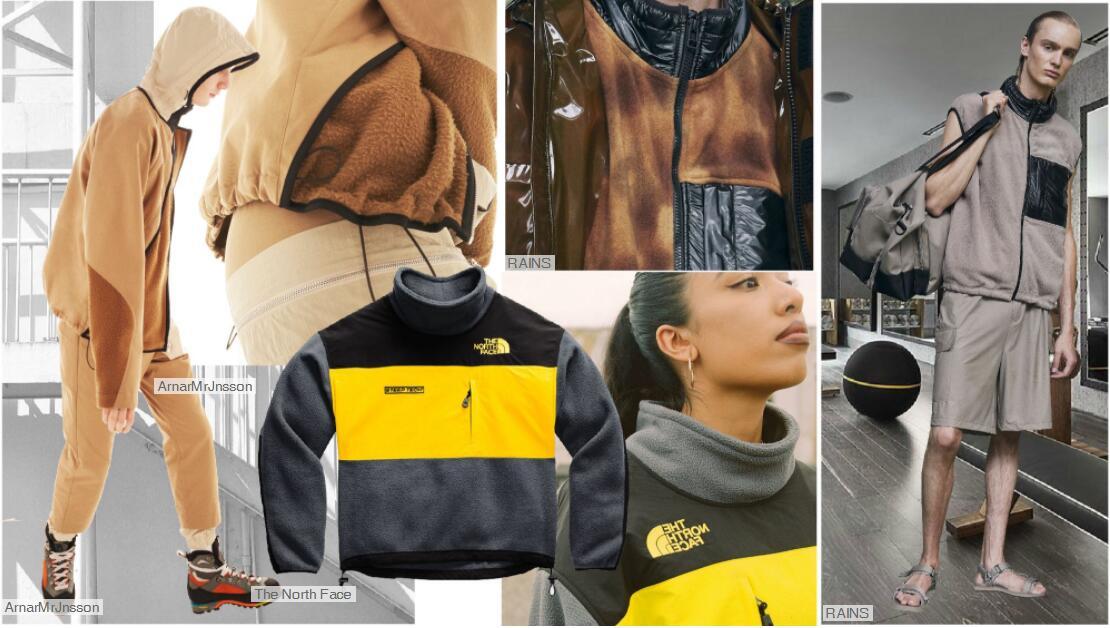 The application of heavier flush fabrics like biological cashmere and mohair has better thermal property. Flush fabrics can be spliced with waterproof lustrous fabrics in early autumn 2022 to present the fashion aesthetics of urban outdoor sports.
To intuitively integrate elastic and air-permeable fabric into the urban stylish sportswear, we will apply heavier and stiffer knitted cloth on side seams and neckline of sports jacket. It will be a new sports fashion.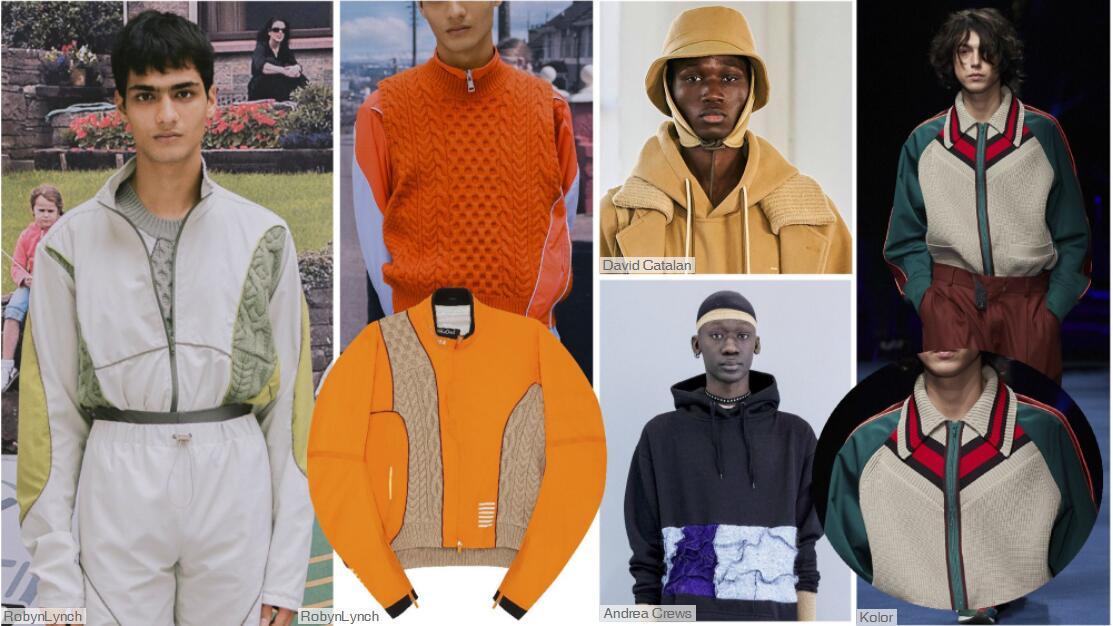 For a full report, pls visit https://www.popfashioninfo.com/details/report/t_report-id_9756-col_128/