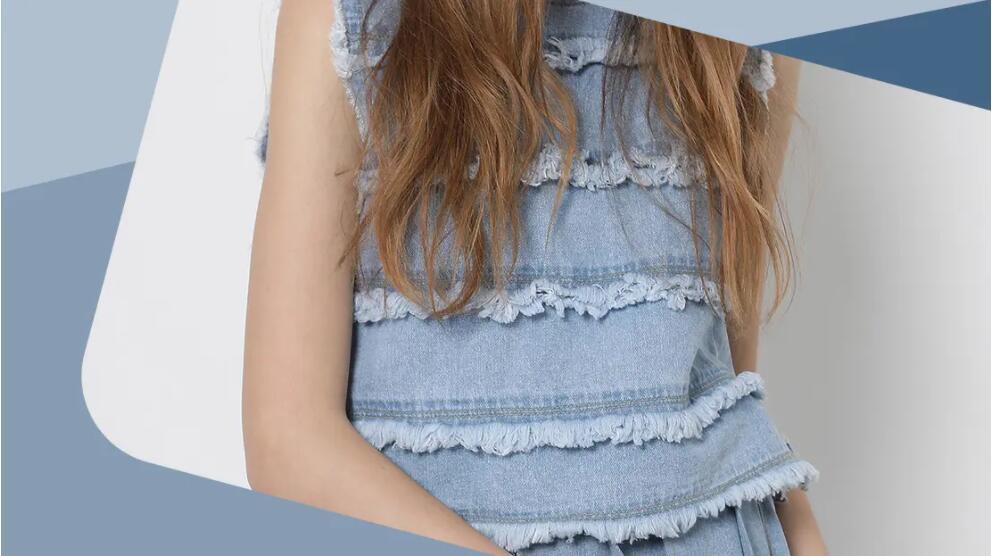 Following after the sustainable fashion concept, recycled fiber, low-pollution dyeing and water-washing craft are applied to strengthen the environmental protection property of core products. Recycled fiber fabric can realize the sustainable eco-friendly design concept. Low-pollution water-washing technique, recreated stock fabric and other crafts all inject new design highlights into the denim this season.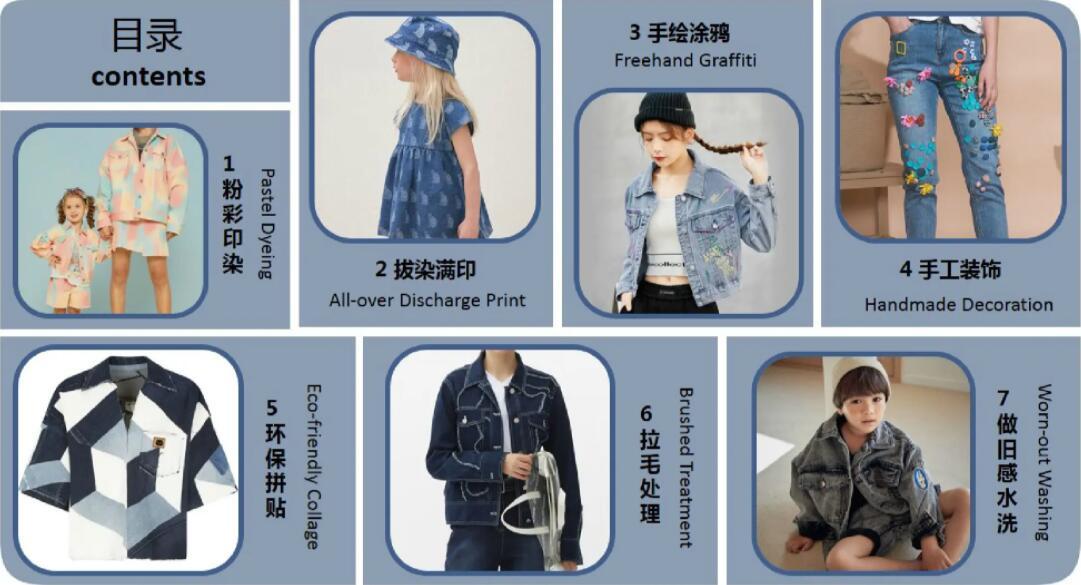 Natural pastel hue uses plant dyes instead of harmful chemicals to present fashionable, eye-catching and durable products. Contrasted bleach dye, colorful dip dye and tie-dye update the denim style and present richer and more colorful appearance.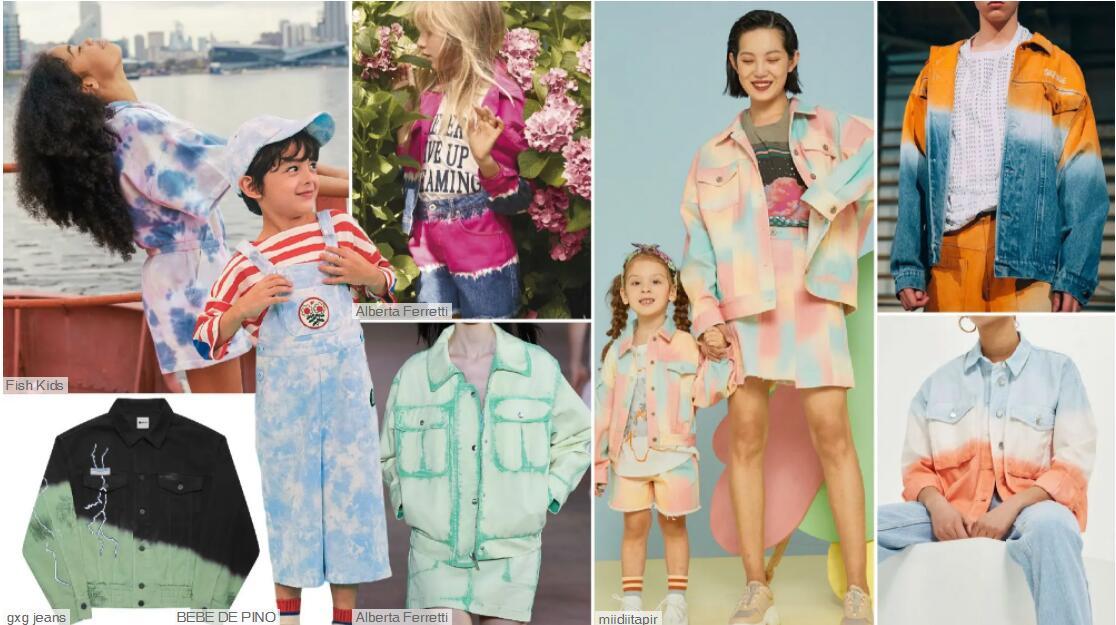 Discharge print extracts the color of indigo cloth with dilute sulfuric acid to form a blue & white pattern. It is mainly used on all-over letter and minimalist shape printing. The delicate and realistic patterns of all-over discharge print are loved by more and more consumers because of their rich layers, intensive color contrast and clear silhouettes.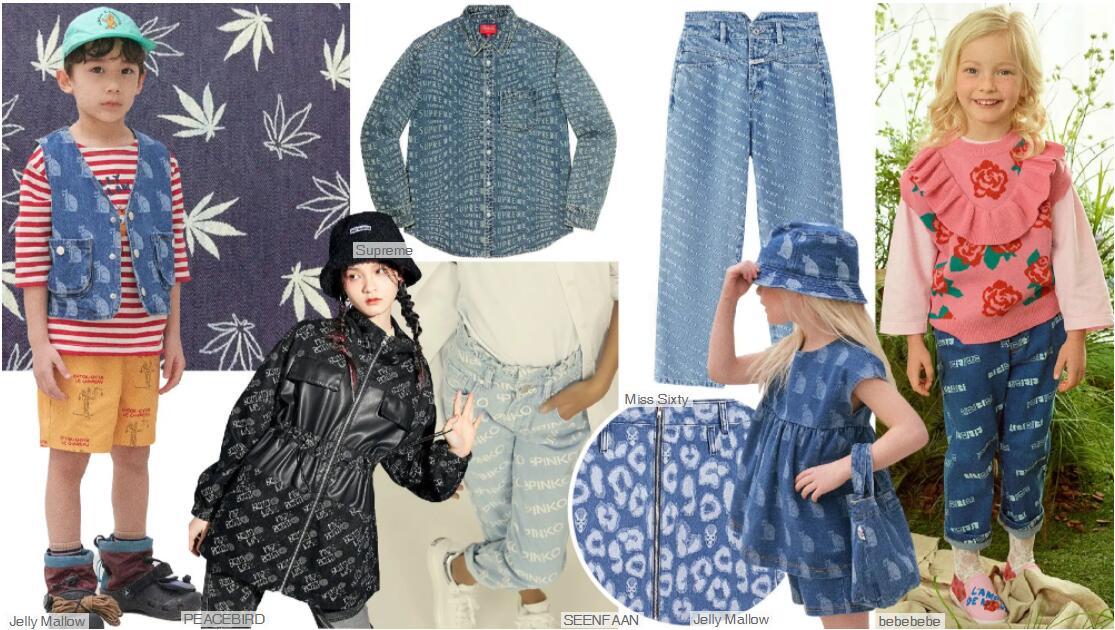 Graffiti is an art form with hip-hop culture, which firstly appeared in New York in the early 70s. As a functional fabric, denim was used widely on workwear. And with the time going, denim has become one of the most common clothes and been loved by fashionistas. The combination of freehand graffiti and denim shows more stylish punk visual effect.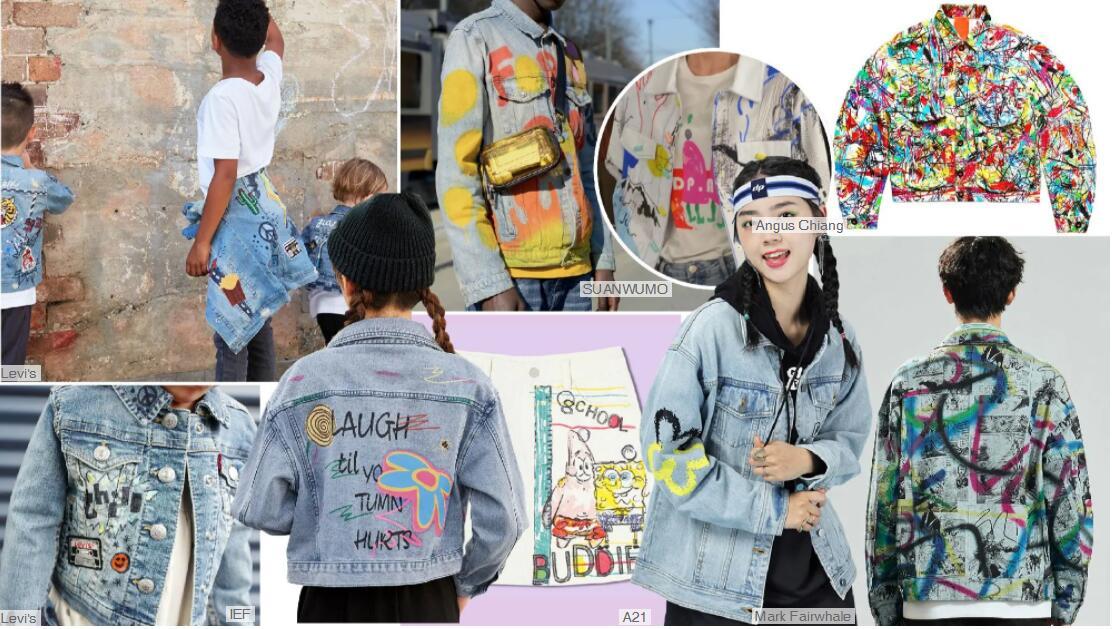 For a full report, pls visit https://www.popfashioninfo.com/details/report/t_report-id_10063-col_128/