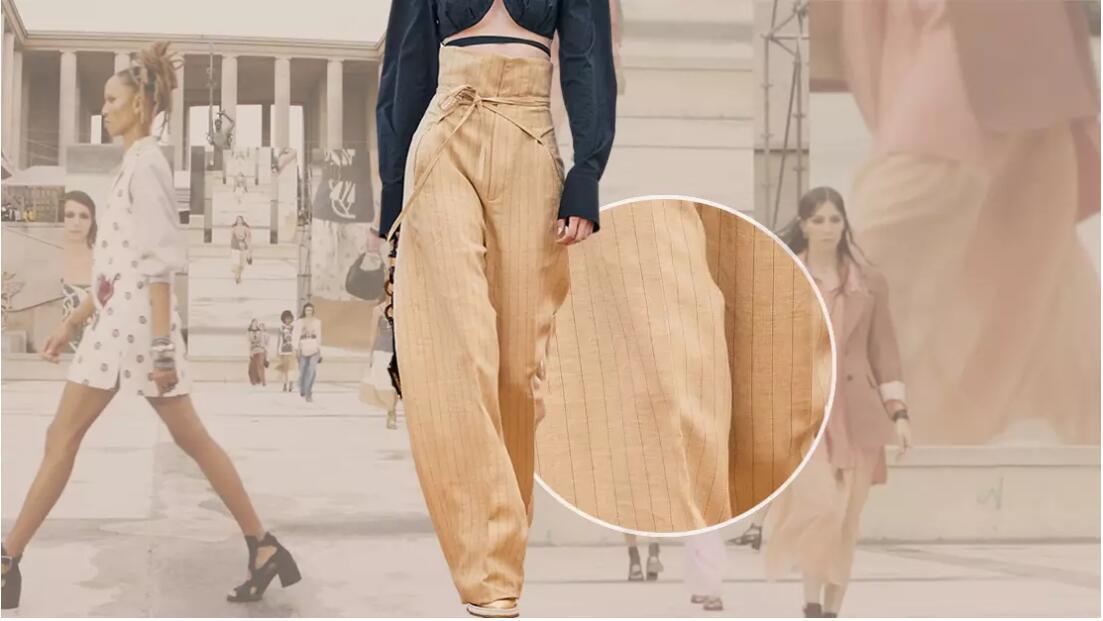 From trousers in S/S 2021 four major fashion weeks, we can find women are more aware of independence, and trousers deliver a neutral style in this new era. Practical functional trousers fabrics and loose cutting display female softness and independence, which is attributed to various colors which highlight the genderless softness of female trousers.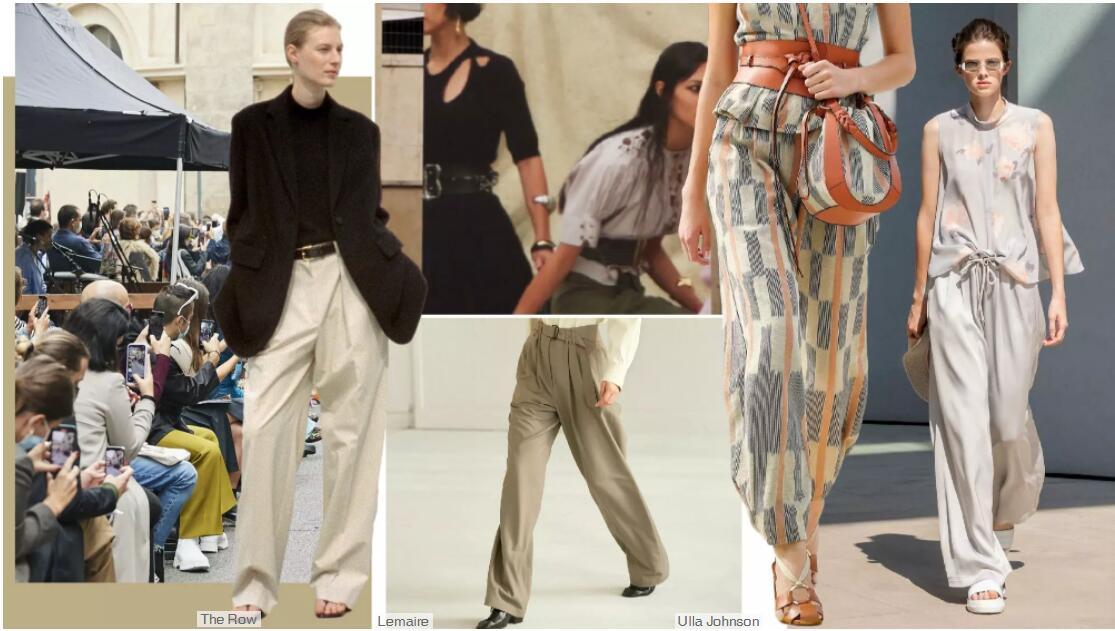 According to comprehensive statistics of S/S 2021 womenswear catwalks, women's trousers employ loose and comfortable silhouettes and feature practical fabrics, including cotton, undyed cotton and linen, draped acetate fabrics, satins and chiffon. They are given priorities this season, for they can create nonchalant, gentle and casual trousers.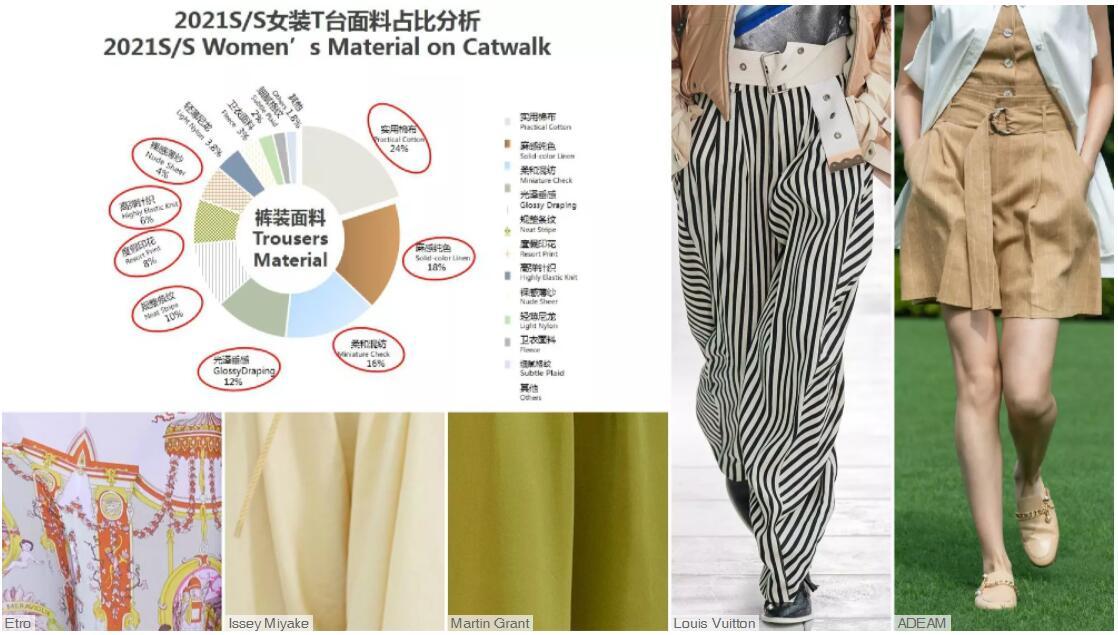 Thanks to utility trend, the four major fashion weeks all focus on familiar and durable qualities. Practical cotton stands out. It renews conventional cotton trousers, employs the retro but comfy silhouette in the 1970s, and fuses with post-treatment to be finer and flatter, such as crisp cotton kraft and washed cotton. The low-key water-proof surface and functional protective coating update GOTS cotton, twill cotton and canvas. Sand, Mahogany, muted greyish white and neutral green work with delicate details to create nonchalant appearances.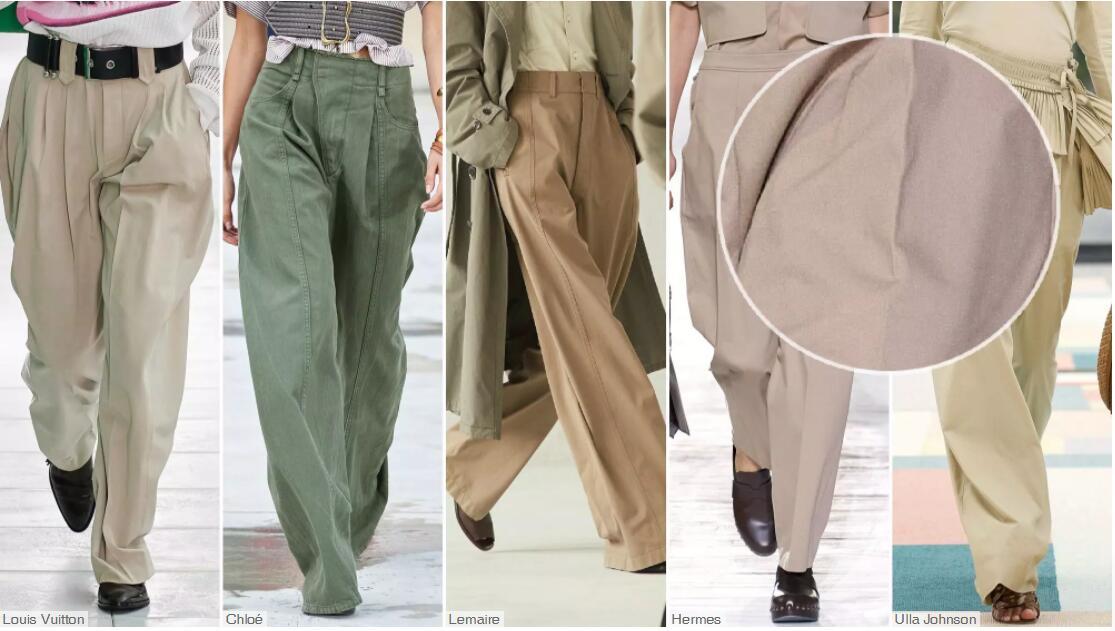 Natural fibers and unbleached colors keep prevailing. This season the four major fashion weeks feature the trousers made of rustic linen. Plain linen mixes with muted S/S tones to remind of natural wheat fields. Textured cotton and linen are breathable, moisture-wicking and comfortable, making minimalist trousers kind of functional. Comfortable cotton and linen team up with loose trousers and corsets to display female freedom and sharpness, attractive to consumers pursuing a natural casual quality.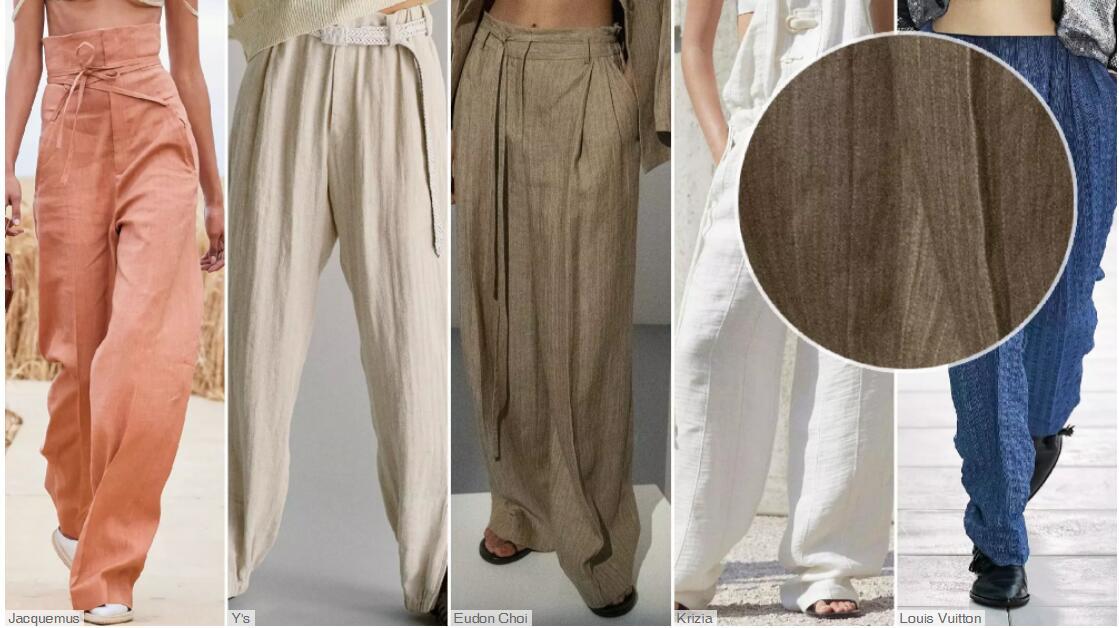 For a full fashion catwalk trend analysis report, pls visit https://www.popfashioninfo.com/details/report/t_report-id_9168-col_30/