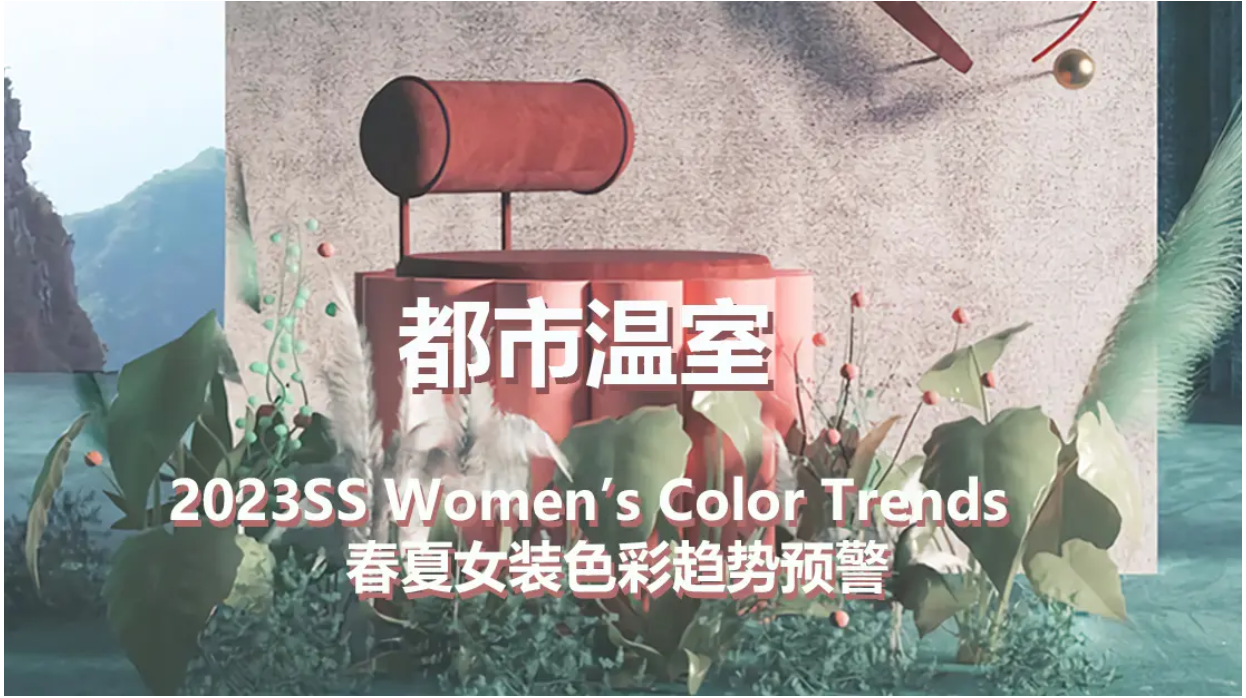 The colors of Urban Greenhouse are sourced from the fresh natural hues. Busy urban people are desire for reconnecting with the nature, therefore, bright and gentle raw colors are extremely healing. Fresh light-catching cool tones and botanic hues are joined by bright warms to inject a positive attitude into the palette, endowing urban people with the comfort of natural greenhouse.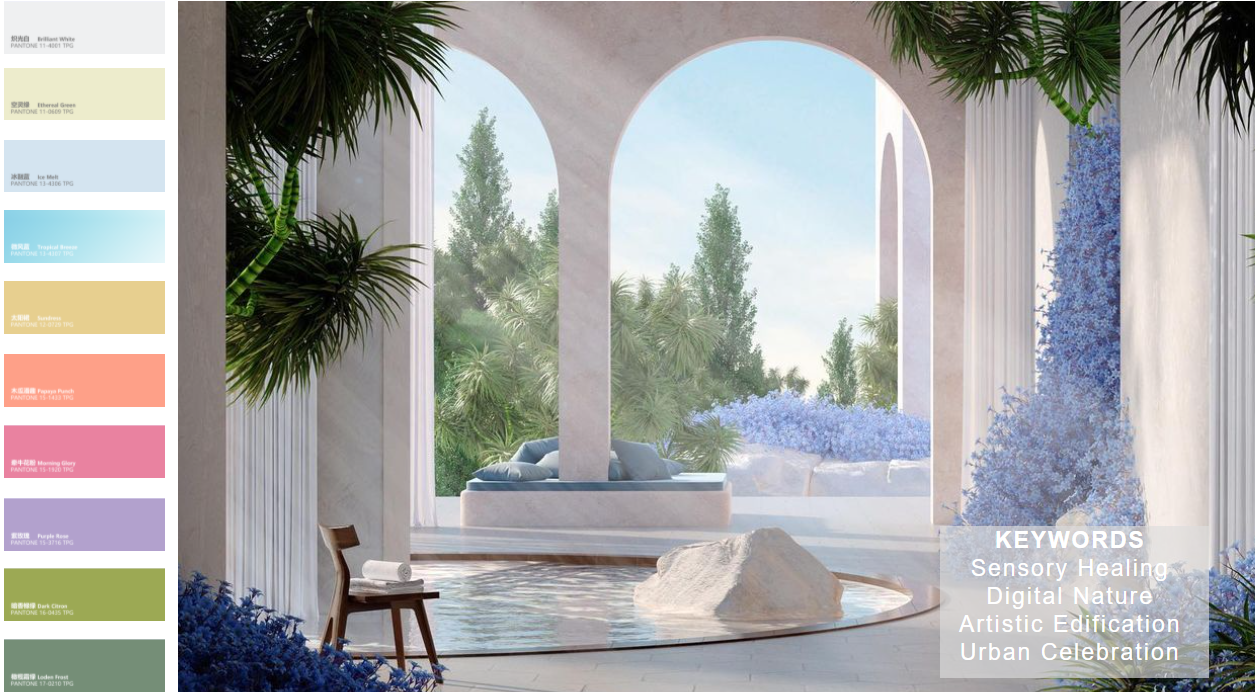 Natural grayish blue is fused with neutral yellow to present fresh prints and meet the development in S/S. Interlaced natural hues in different shades reflect the wild growth in the natural world. This minimalist, natural palette soothes urban people's mental life and conveys the mindset of liberty.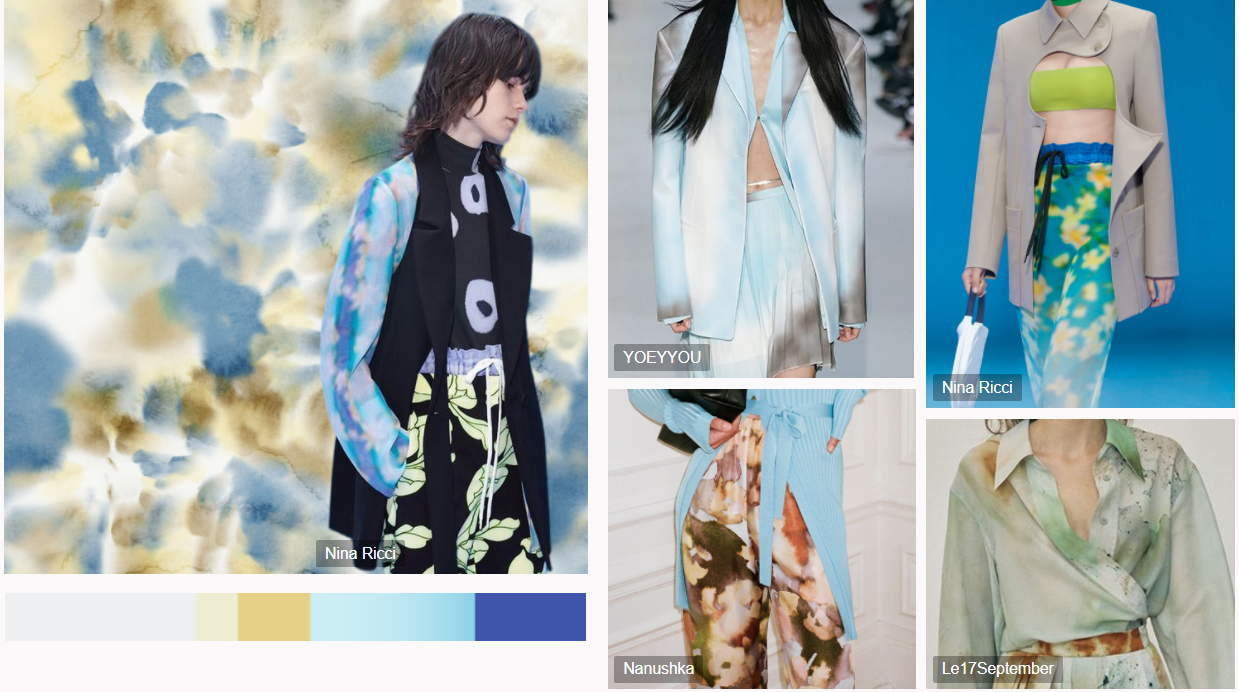 This theme is divided into four color stories: Hanging Forest(tonal greens), Visual Roaming(warms), Digital Wave(cools), and Urban Carnival(color contrast). Hanging Forest is inspired by Hilton Carter's plant designs, which put healing forests into apartments; Digital Wave gets inspiration from the fashion show of Nina Ricci's S/S 2022 collection; Visual Roaming comes from diverse art exhibitions; Urban Carnival tells the color stories about the celebrations in cities.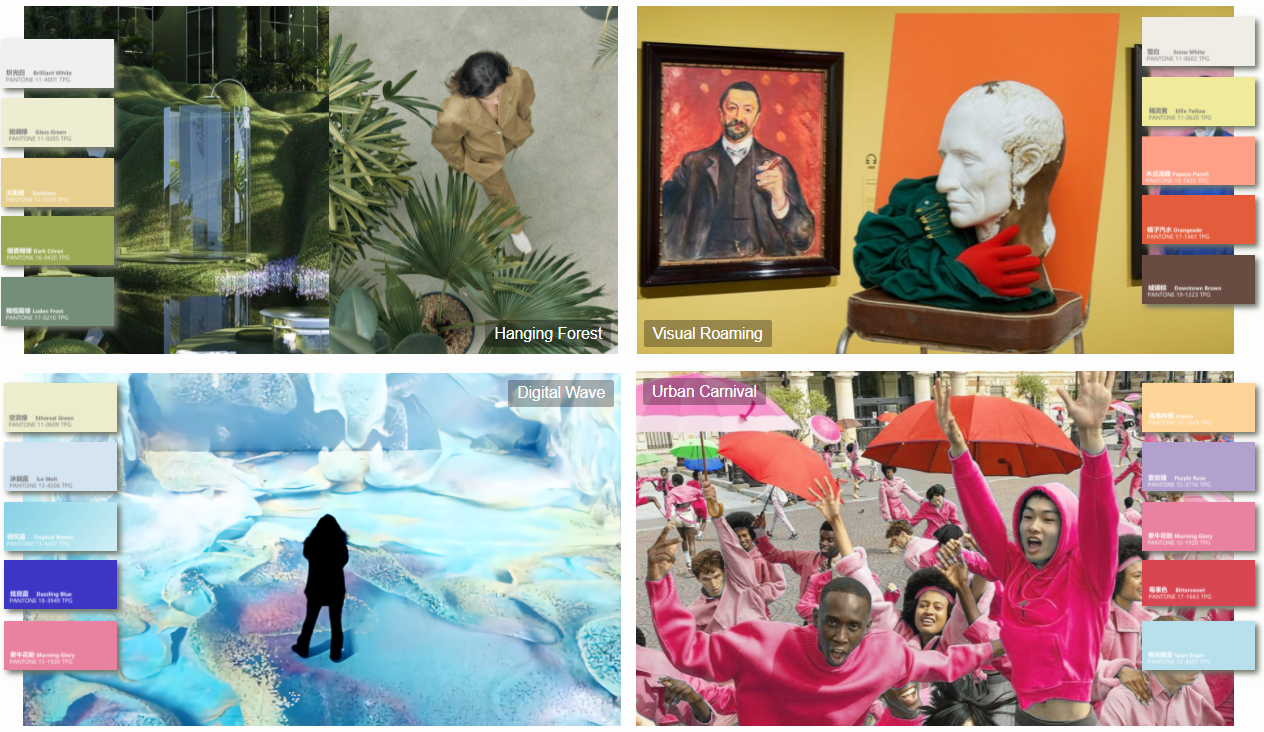 This color story is inspired by the plant design of Hilton Carter who hopes to blur the boundaries between indoor and outdoor and puts forests into apartments to satisfy urban people's desire for the nature. The coexistence with plants will be a trend among the millennial generation. Quiet, harmonious greens are paired with yellow and white to create a healing natural space.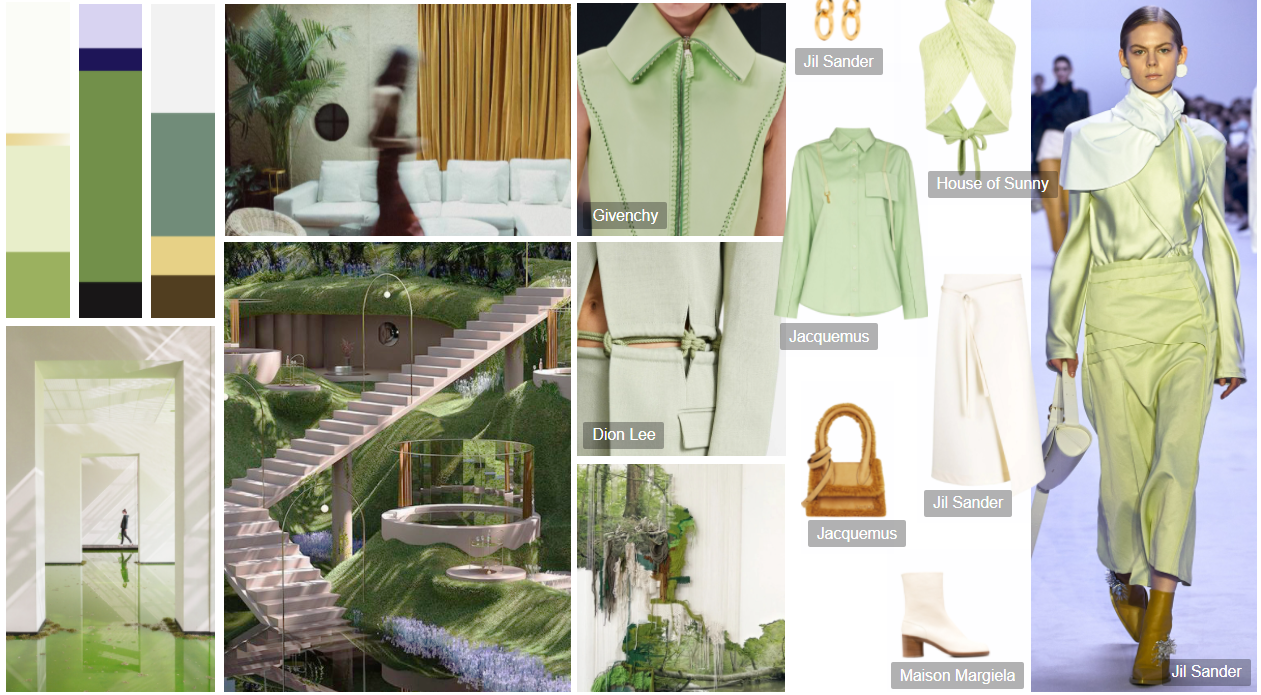 For a full report, pls visit https://www.popfashioninfo.com/details/report/t_report-id_12535-col_125/