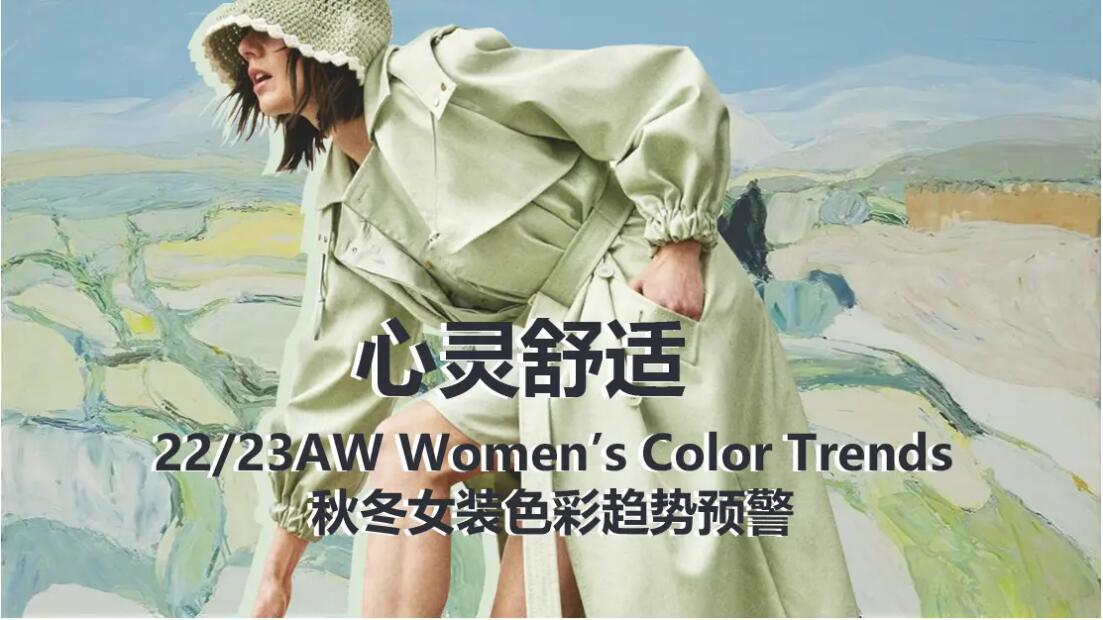 The involution trend of life, work and social contact causes the impetuous mind. More and more people are willing to build a comfort zone inside. The close relationship between people and nature allows natural colors to present friendliness. The proper application of natural colors provides comfort. A French painter, drafter and sculptor in the last century, Roger Mühl is known for his ethereal scenery paintings of Southern France. The scenery of Provence and blue coastline is his favourite. Roger Mühl is good at presenting the light and atmosphere. Natural colors are used to paint scenery with brushstrokes, warm indoor space and contrastive coast. All these paintings can provide people with mind comfort.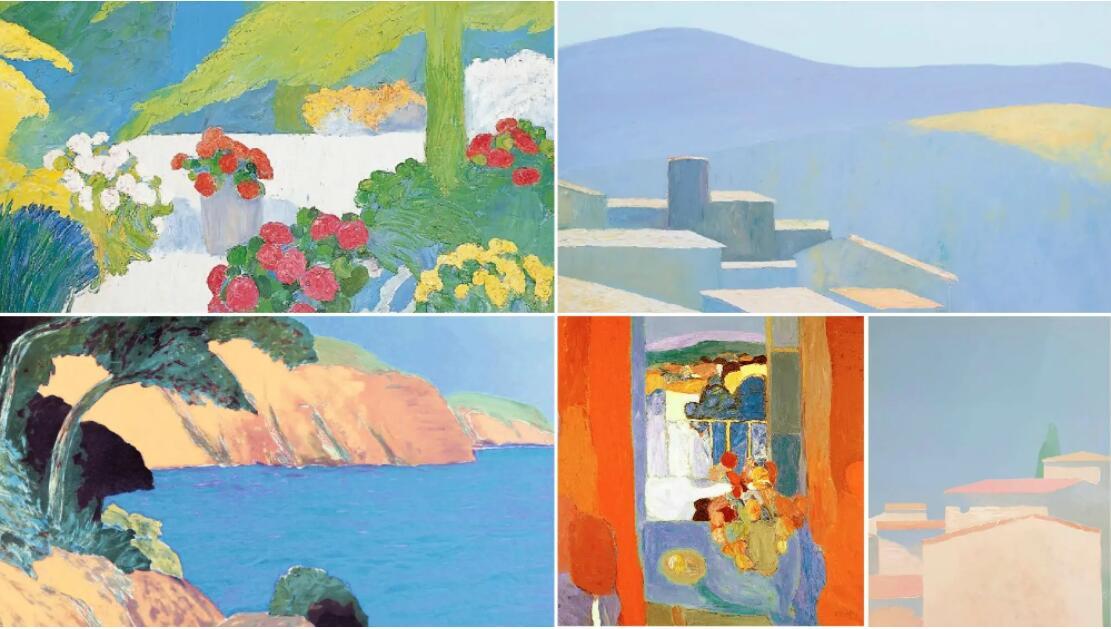 Brushstrokes are painted to draw the natural scenery. Red and gray colors are decorated on large-scale green to present the artistic nature. With the rapid development of economy, it is hard to find natural green among the high-rise buildings in city. Independent women in workplace are willing to find that comfortable nature in mind. Dominating Green Ash is mainly combined with decorative red and gray colors.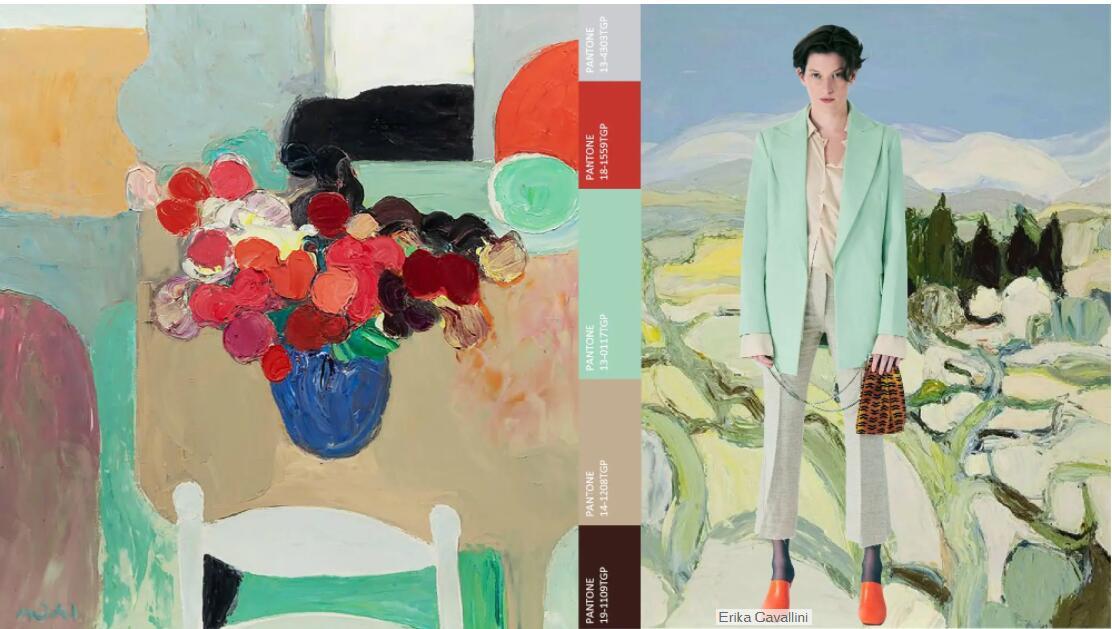 The publicity form of make-up is more artistic. Brushstroke touch is applied to present the texture. Red and warm gray is selected to be the package color. Irregular Green Ash eye make-up provides an intensive contrast with the skin color.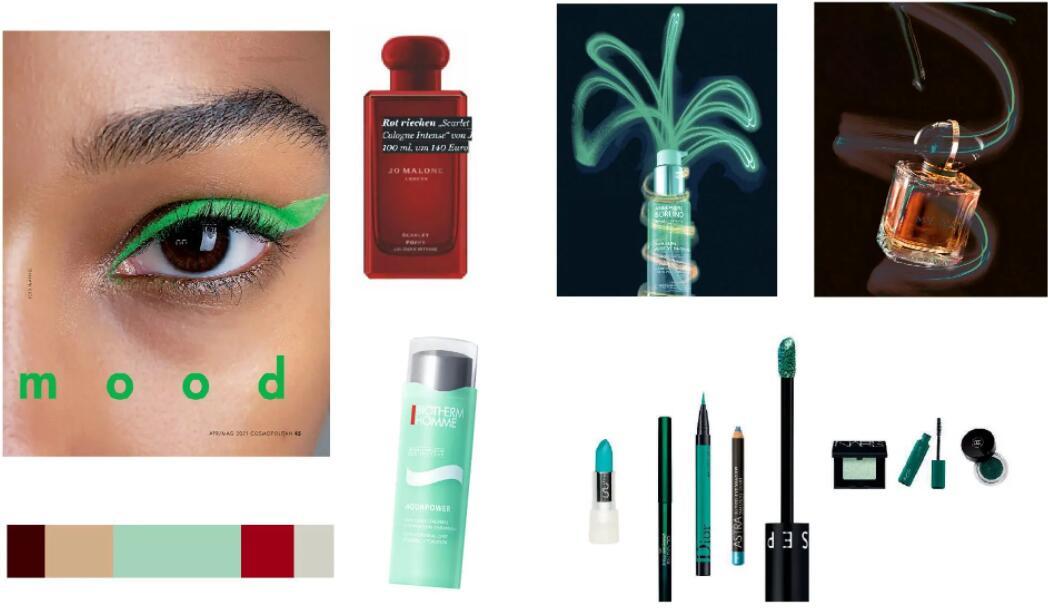 Contrastive Green Ash and red color underline the whole effect. Crisp fabrics are widely used in A/W 21/22. The neat silhouette decorates the body shapes and enhances the confidence of office ladies.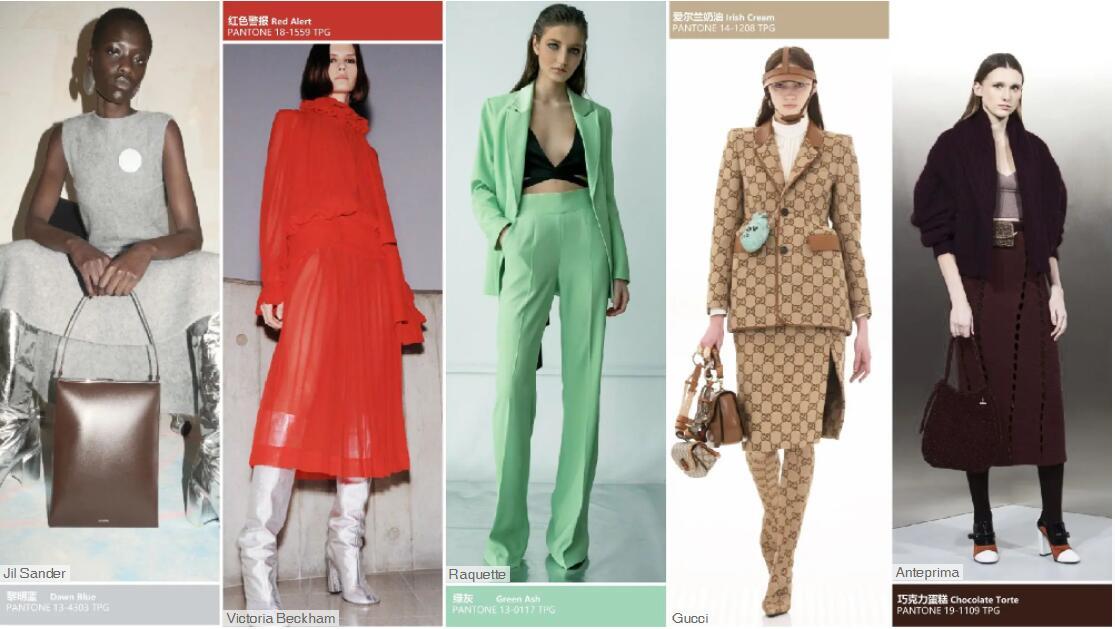 Green Ash is a neutral and cold natural color, which is refreshing and comfortable. This grayish Green Ash is suitable for office ladies in A/W, which ensures the formal sense and provides wearer with freshness.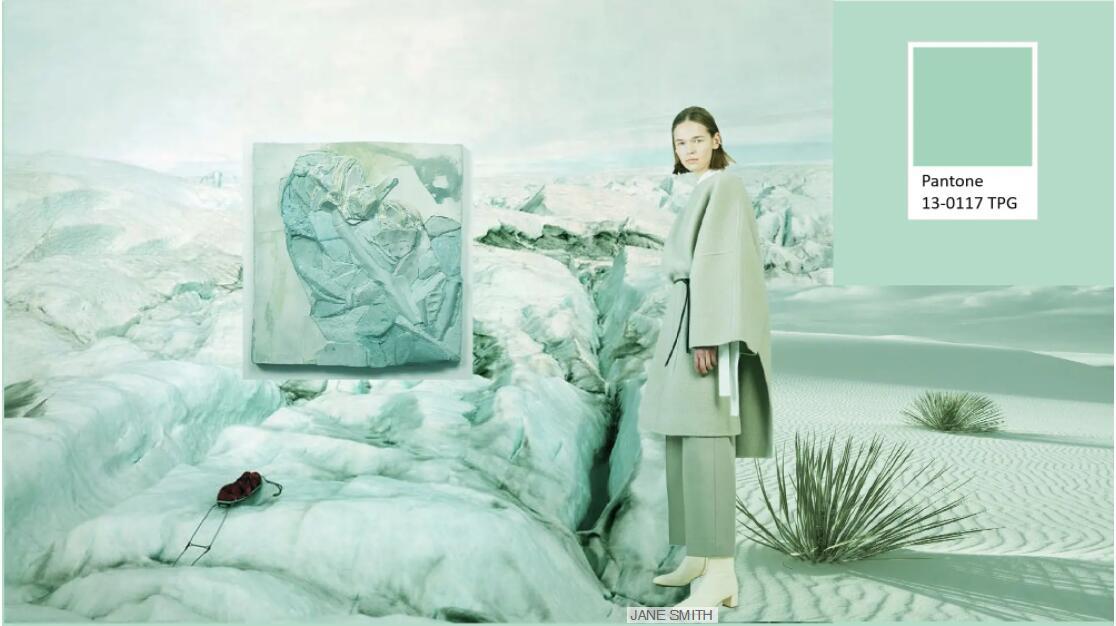 For a full report, pls visit https://www.popfashioninfo.com/details/report/t_report-id_10288-col_125/