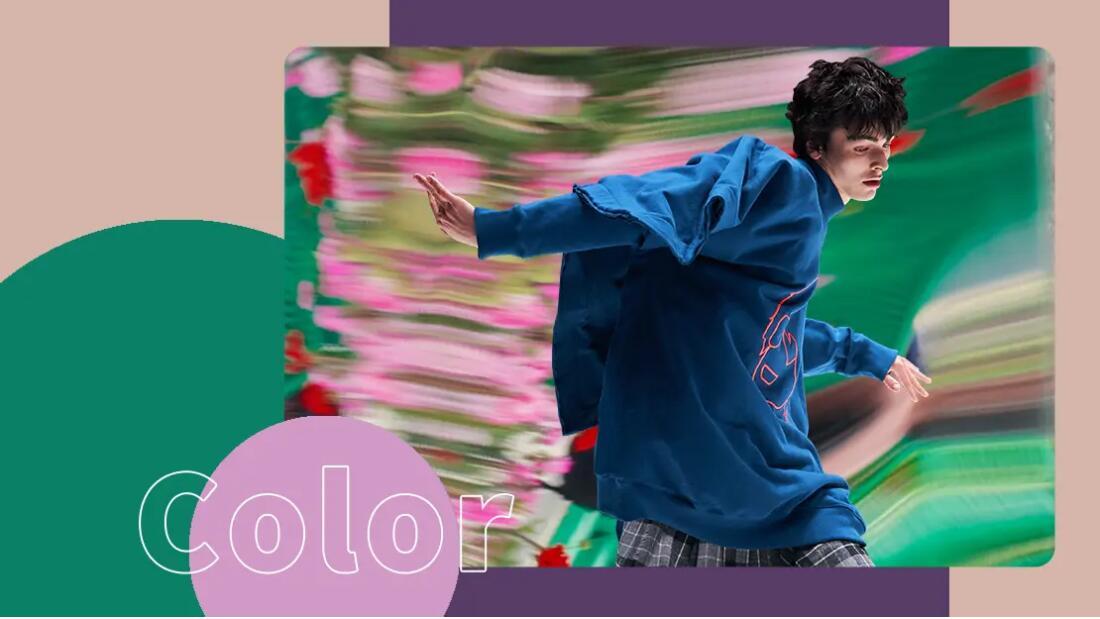 Those freed ones, who are pursuing personal expression, present the fashion trend of Me Generation through their rebellious attitude. Influenced by the disembedding mind, they are trying to recognize more circles and desiring for a more diversified sense of belonging. Including multiple cultures, emotional fission and restructuring endow fashion with new meaning and release the real mind. Steady and high-class neutrals are fused with acid colors to present a wide hue range with energy. The brought visual impact is also harmonious. Positive self-expression and immersive atmosphere allow people to focus on themselves.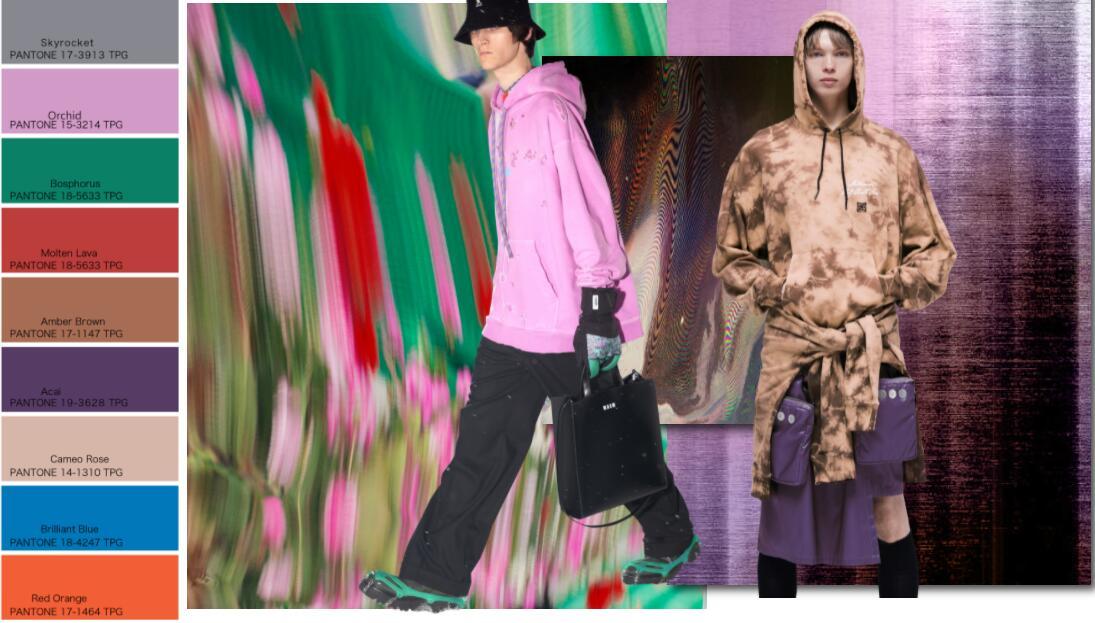 The restless young generation has already abandoned the traditional concept of clothing and attempted the fashion aesthetics that subvert the cognition. Bright colors and industrial neutrals provide the experiences of individualized attitude. Orchid, Brilliant Blue, Bosphorus and Amber Brown mainly use color blocking to elevate the new looks.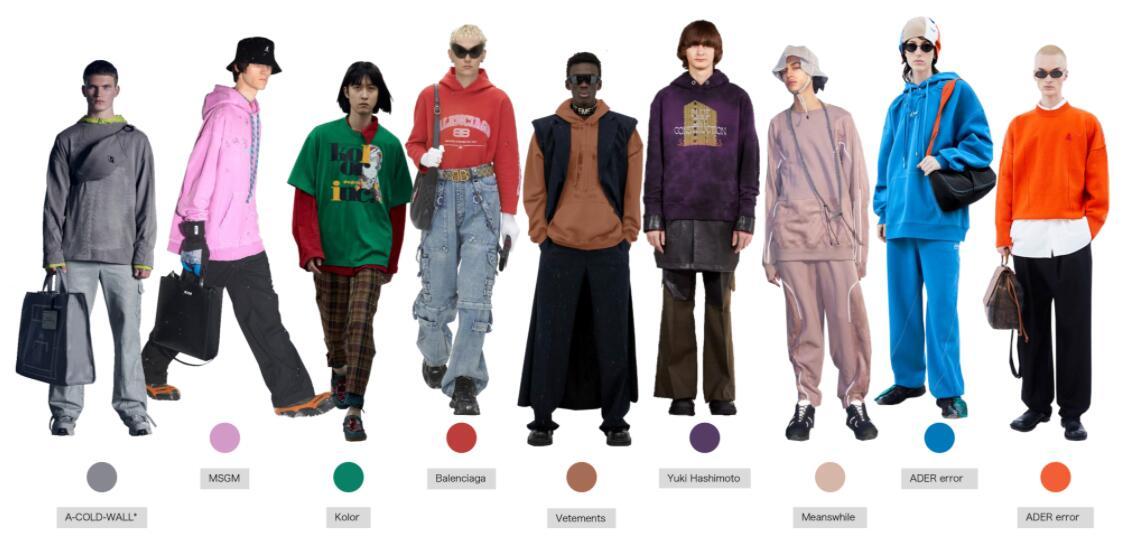 Bright Orchid(PANTONE 15-3214TPG) is paired with black and gray to feel the soft-focus digital texture, which brings a tensive virtual vision. Dominating Orchid is complemented by neutral Caviar(PANTONE 19-4006 TPG) and Skyrocket(PANTONE 17-3913 TPG). High-purity green enriches the color emotion, and the intense color contrast creates a brand new collocation for sweatshirt.
Maintaining the popular trend of pink, the cold Orchid is noteworthy on the menswear in this season, which also exudes a unique genderless temperament. The pairing with neutral black and gray colors creates a practical temperament. Orchid is rather suitable for being used on items and patterns.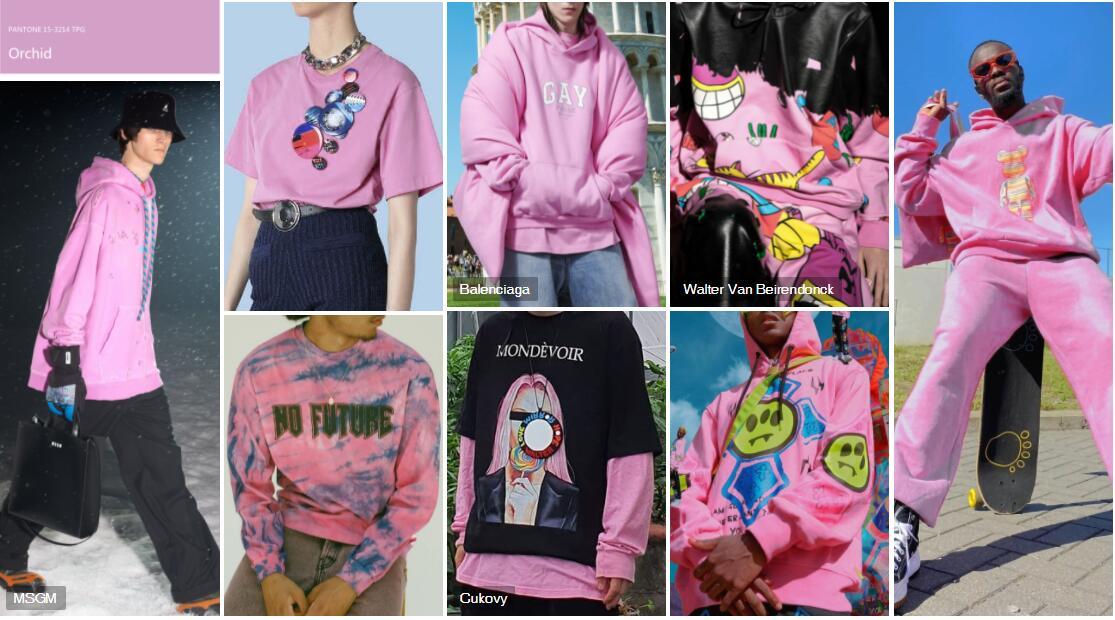 For a full report, pls visit https://www.popfashioninfo.com/details/report/t_report-id_11511-col_125/