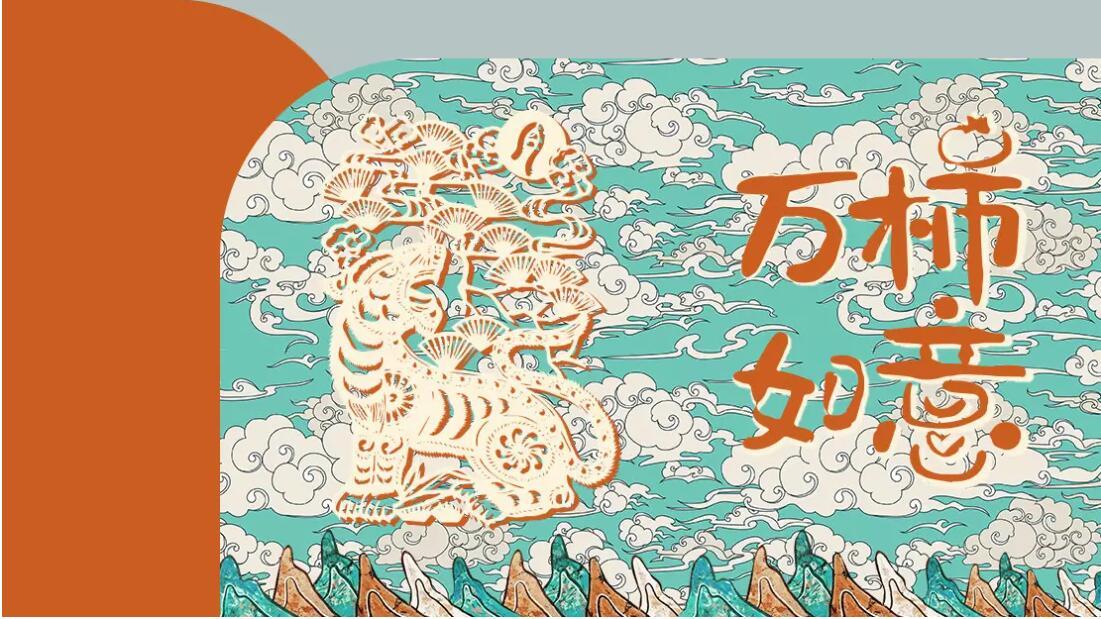 Chinese traditional pattern, Chinese character pattern and auspicious animals are more attractive this season. How to update and collocate these traditional elements is what designers need to be considered. This report lists out multiple auspicious patterns for reference.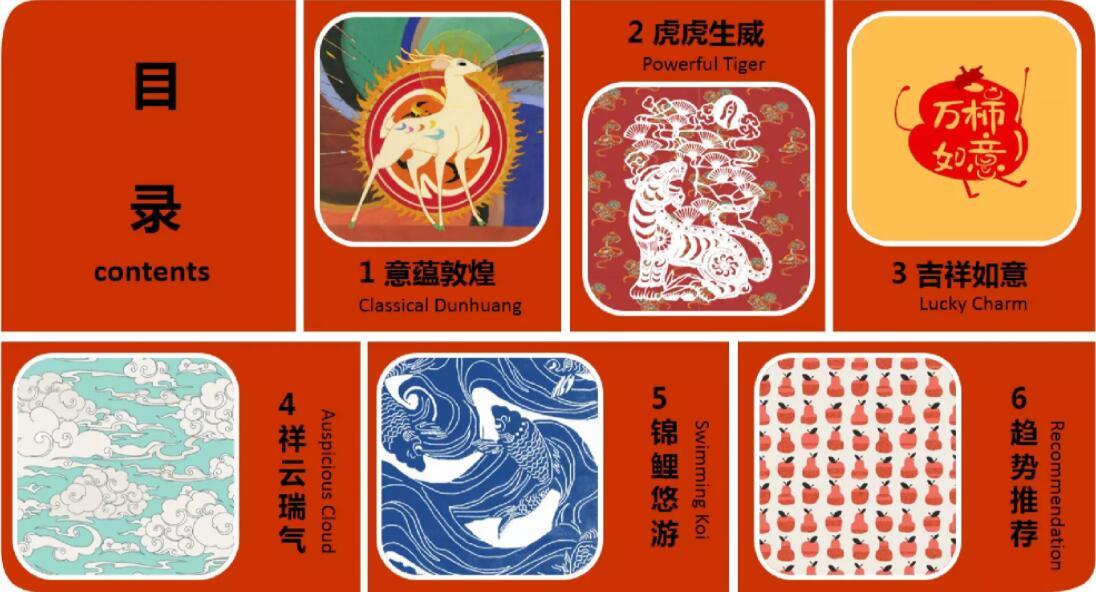 Steady Dunhuang frescoes are colored through natural mineral pigments, which maintain its color even after thousand years. The elegant postures of Flying Apsaras are unforgettable, and The Nine-Colored Deer is a well-known story of Dunhuang. Inspired by these, kidswear designers of Balabala, Li Ning and other Hanfu brands all use the whole picture in their collection designs. The colors, mountain, rocks and plants we extracted are for reference.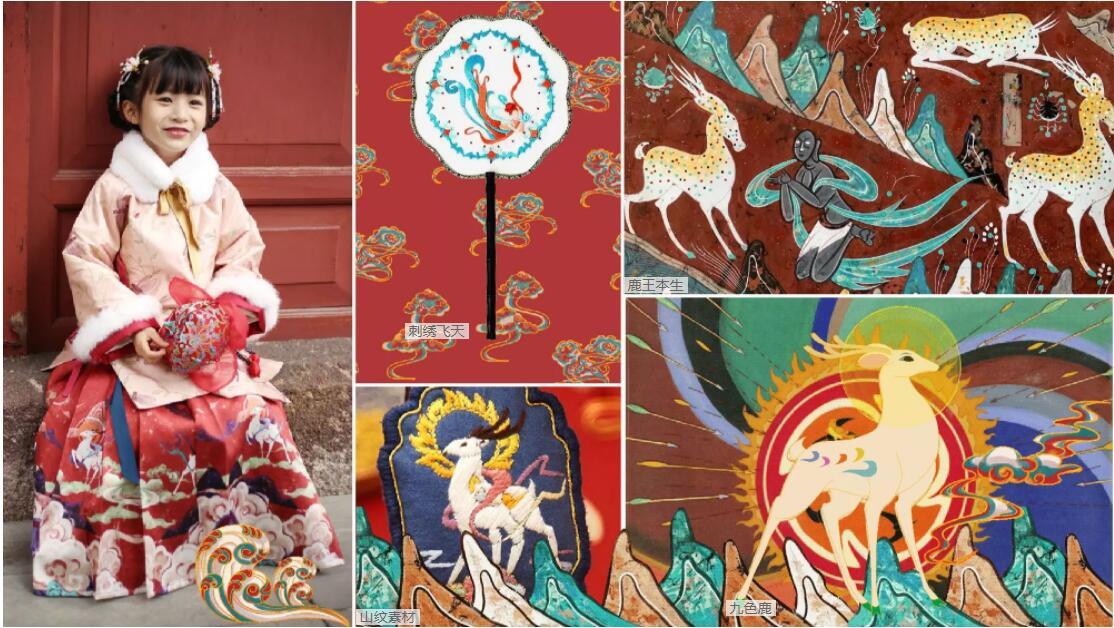 Tiger symbolizes the King in the traditional Chinese culture. And the Cloth Tiger is always the must-have elements for traditional kidswear. With the coming of each year of the tiger, people need kidswear decorated with tiger patterns more. No matter New Year picture, paper cutting or ink painting outline can interpret the powerful tiger image in the traditional pattern.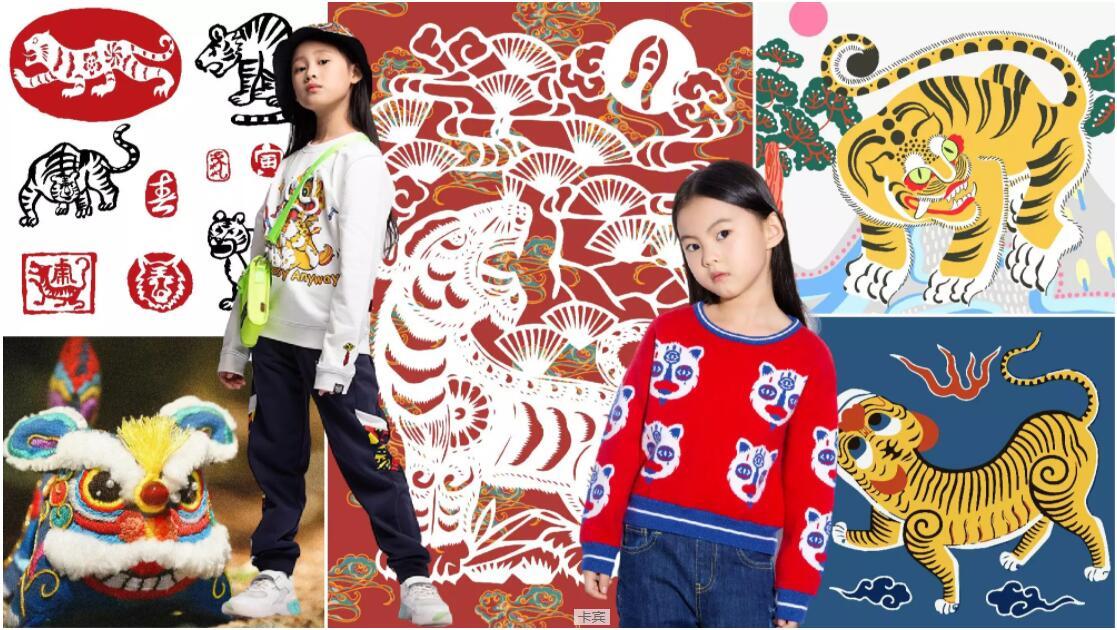 Chinese characters have the function of expression and also pretty structures. The Chinese calligraphy is also loved by people throughout the world. Soft brush calligraphy is combined with paper cutting and various fashion elements to present the jubilant vibe.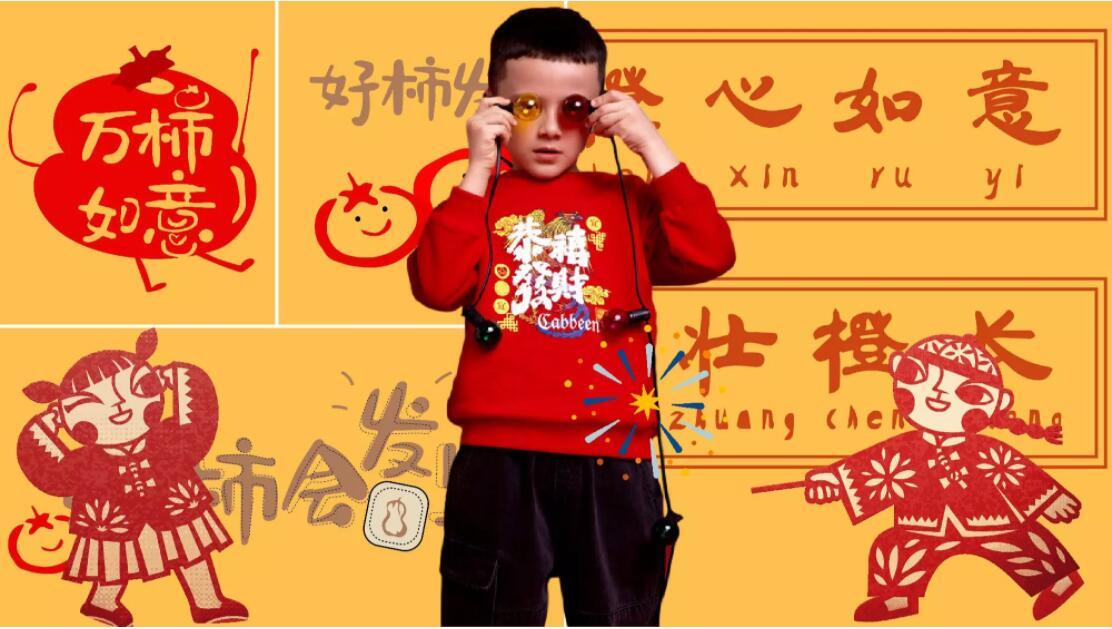 For a full report, pls visit https://www.popfashioninfo.com/details/report/t_report-id_9980-col_126/