In 2021, China's textile and apparel industry is gradually ushering in a recovery, showing an upward trend in the post-epidemic era. This is not only reflected in the growth of China's textile and apparel exports in RMB and US dollars by approximately 3% and 12% respectively over the same period last year in the first half of 2021, maintaining a steady growth momentum, but also reflected in the recent semi-annual reports of many textile and apparel companies. situation. Many companies reported net profit growth more than doubled. Ningbo Peacebird Fashion Apparel Co., Ltd. is one of them. According to its 2021 semi-annual report, Peacebird achieved operating income of 5.01 billion yuan, a year-on-year increase of 55.9%; net profit attributable to shareholders of listed companies was 410 million yuan , A year-on-year increase of 240.5%; net profit attributable to shareholders of the listed company after deducting non-recurring gains and losses was 290 million yuan, an increase of 420.0% year-on-year, setting a new high for the brand's semi-annual performance since its listing.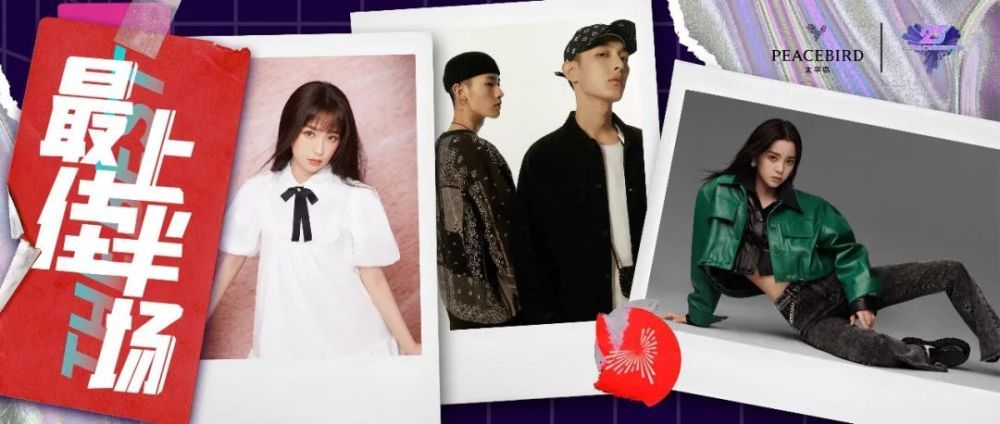 How to maintain steady growth in a rapidly changing market environment and achieve an upward trend against the trend, different companies have different winning weights. For Peacebird, its ability to successfully score a new high in the first half is inseparable from the brand's keen insight into consumer market trends, the continuous implementation of brand rejuvenation strategies, and the continuous upgrade of design innovation under the guidance of this direction. And the strength of technological innovation.
According to statistics, from 2021, China's Gen Z population will exceed 260 million, accounting for 18.5% of China's total population. The 2020 Gen Z Insights report points out that after 95, 00, Gen Z active online users account for 74.5% of their online spending power. Generation Z, who is in the exploratory period of life, shows strong consumption power, and is also regarded as the object of competition by the business world. For the generation that grows up with the mobile Internet, mobile games, animation, etc., the information and choices of Generation Z are characterized by fragmentation and exponential growth. In the face of huge market choices, Generation Z, who is accustomed to thinking about what they want, is choosing Become more individual and autonomous. Simply following the trend has been difficult to meet the needs of young people for innovation and change. Only by understanding the multicultural system of youth groups can they truly resonate with Generation Z and bring brands and consumers closer together.
Peacebird has keenly captured this market opportunity, adjusted its brand strategy, focused on young people, and constantly innovated, striving to "play together" with young people. For the apparel industry, design is a powerful language to communicate with consumers. Based on a younger brand strategy, Peacebird takes design innovation as its core internal driving force, and continues to increase trends and sports and other young people's focus areas through joint names and pioneers. Designer cooperation and other methods continue to explore new elements of fashion, and give a deeper cultural connotation to the brand value of Peacebird. At the same time, identify the hot key words of the times such as national tide, animation, idols, female power, etc., and use design language to have a deeper dialogue with specific consumer groups, and arouse emotional resonance with consumers. According to statistics, Peacebird will launch a total of more than 50 IP co-branded series throughout 2020, including both national fashion brands and well-known animations, as well as global music idol Billie Eilish and virtual idol Luo Tianyi.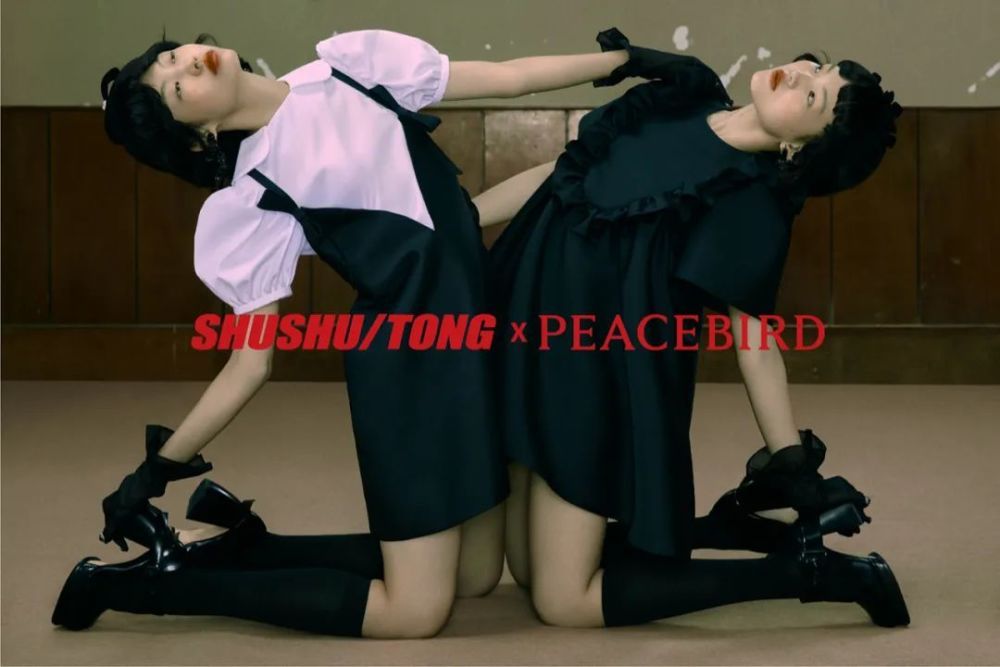 According to statistics from Accenture, China has nearly 400 million female consumers between the ages of 20 and 60, and they control up to RMB 10 trillion in consumption expenditure each year, which is enough to constitute the third largest consumer market in the world. Consumers have gradually become dominant, and the overall atmosphere of the apparel industry has also changed, from pleasing others to pleasing oneself. For the younger generation of female consumers who pay more attention to self-expression, Peacebird uses the design to listen to the hearts of girls, and joins hands with the Chinese original design brand SHUSHU/TONG. The theme is inspired by the whispers of school girls. The structure of yarn, embroidery and other elements is reshaped to create a perverse and chic girly sense to tell a unique campus-limited story in summer. In addition, it was established in 2010, with be ANOTHER as the brand concept, Leding LEDiN, with Play and Create as the brand DNA, also co-branded with the brand XIAOLI founded by designer Li Xiao, and created the original gold and silver thread jacquard cloud. The texture and other fabrics encourage girls not limited to figure, occupation, age, and constantly actively explore the belief in finding their own style and bravely pursuing dreams.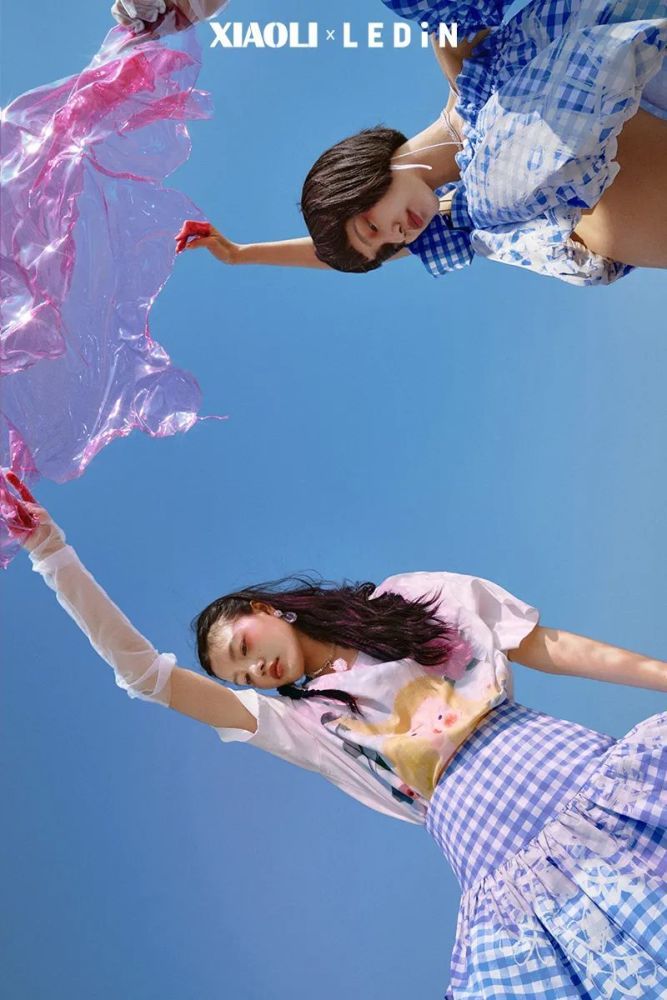 The current young generation is still experiencing the "third wave" of the rise of new domestic products. QuestMobile research pointed out that in the past three years, the number of domestic brands on Tmall online has increased by more than 100,000, and the online market share has exceeded 70%. Faced with the key word of national tide, Peacebird incorporates rich Chinese cultural elements into the design. Through cooperation with time-honored domestic brands and deeply rooted IPs, on the one hand, "learning from the past and learning the new" allows the time-honored domestic brands to rejuvenate and stimulate young people. The pursuit of enthusiasm, on the other hand, broke the dimensional wall, launched cross-dimensional cooperation, and explored more possibilities for the style of the national tide.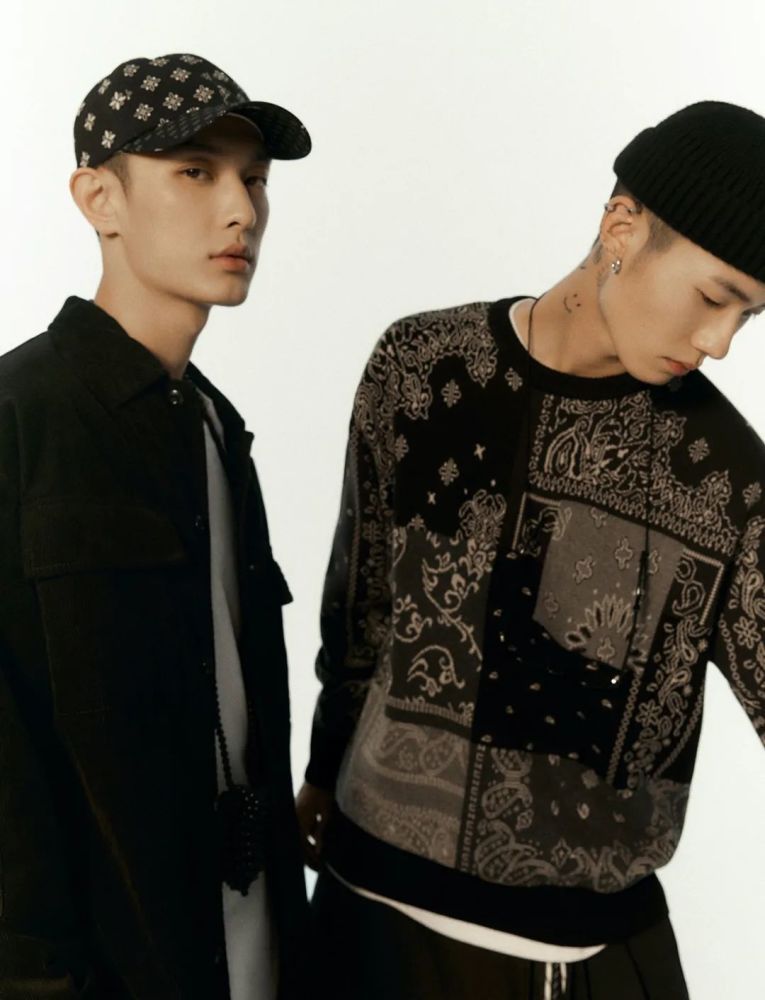 In 2018, the concept of Taiping Youth was formally proposed by Peacebird; in 2020, the positioning of the annual brand theme was upgraded to PEACE&LOVE Taiping Youth. In 2021, Peacebird will cross-border with the traditional sports brand Double Happiness, incorporating the elements of table tennis bats into the "co-production"-themed fashion. In the same year, Peacebird menswear creatively collaborated with the menswear series launched by Guoman's "Dali Temple Journal" to bring the "Peaceful World" The concept of interpreting is the language of dressing. PEACEBIRD MEN and artist Zhang Zhanzhan jointly collaborated on the "Blue Friends" series, and the collaboration series between Le Ding LEDiN and illustrator Nicole, and entered different youth circles from different angles, constantly using design innovation to keep the brand in the young track. The right to speak.
The youth groups that have grown up with the Internet have a natural intimacy for high-quality content output and interactive experience. In addition to in-depth interaction with it from the product design level, it is also necessary to carry out technological empowerment and digital transformation from the entire industry link such as channels, management, and communication, so as to reach consumers in a way that young people are familiar with.
According to the 2021 Douyin E-commerce Ecological Development Report, the average monthly growth rate of Peacebird's self-broadcast GMV once reached 78%; in 2020, e-commerce revenue accounted for 30% of total revenue, and PEACEBIRD was also ranked first in the "Light of Domestic Products" Chinese brand list It is one of the "Most Playful Brands of the Year". In the 2021 semi-annual report of Peacebird, in addition to the steady development of offline channels, in terms of brand online retail, in addition to traditional e-commerce platforms, social marketing and live sales have gradually become important ways for young consumer groups to interact and communicate with brands. . During the reporting period, the company's online channel operating income was 1.55 billion yuan, a year-on-year increase of 38%, and the online operating income accounted for more than 30%. Among them, the retail sales of TikTok, which is the key layout, reached 304 million yuan.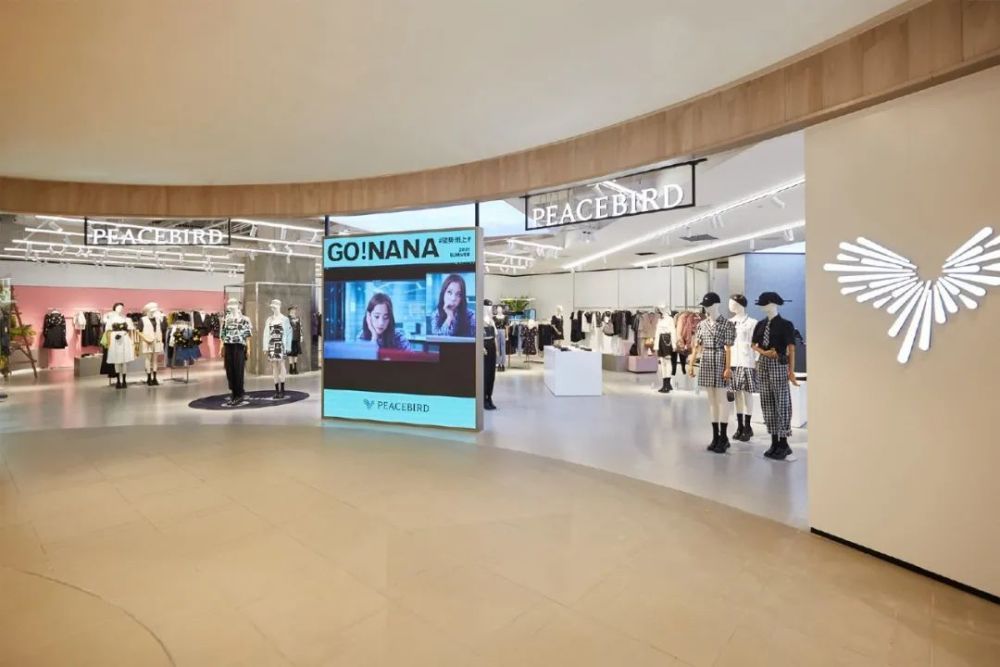 Peacebird is not only actively embraces new platforms where young people gather such as Douyin, Xiaohongshu, and Station B at the front end of marketing, but also builds digital construction from a strategic level, and signed a digital transformation and transformation project cooperation agreement with Huawei Technologies Co., Ltd. Carry out in-depth cooperation in product research and development, brand strategy, marketing, etc., jointly promote the digital transformation of brands and industries, and strive to achieve another victory on the track of technological innovation. Combining the comprehensive application of 5G, artificial intelligence, cloud computing and other technologies in retail, channel, commodity, finance, human resources, logistics and other scenarios with business pain point solutions, can we achieve structural and comprehensive digital transformation. React quickly to the market and maintain in-depth communication with consumers. The brand strategy centered on young consumers promotes Peacebird to vigorously promote digital transformation. The data visualization brought about by digital transformation allows brands to better understand the aspirations of young people and resonate with them as quickly as possible.
As Mr. Zhang Jiangping, Chairman of the Peacebird Group, said, since the establishment of the brand in 1996, Peacebird has always had a dream of taking off. 25 years ago, this dream was to allow companies to gain a foothold in the fashion industry, but now, we hope to become a leader in this industry. As China becomes stronger, Chinese fashion brands will definitely go out of China and leave a mark on the world's territory. We want the world to hear the voice from China's fashion industry; let young people around the world share the fun of fashion and wear products created by screaming Chinese brands! It is under the guidance of this concept that Peacebird takes design innovation and digital upgrade as the two wings that support the brand's take-off, continuously assists emerging creative forces and gives creativity to a younger perspective through its own original competitiveness. While achieving new highs in the half-time, we insist on exporting Chinese brands and Chinese youth culture to the world, and strive to allow more and more Gen Z to enjoy the fun of fashion.
View more Peacebird fashion style clothing on https://www.popfashioninfo.com/styles/bra_186795/