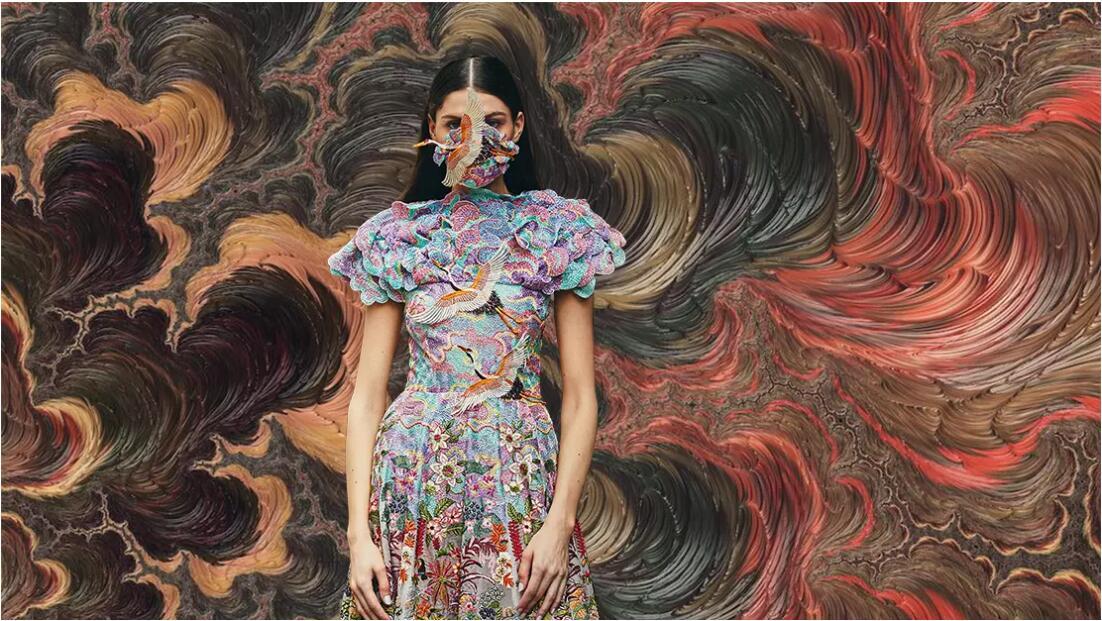 As one of the most widespread crafts in China, folk embroidery demonstrates the glorious history and prominent cultural achievement of embroidery culture through the four famous embroidery styles, including Su embroidery and Shu embroidery. The embroidery pattern craft in S/S 2022 womenswear is effected by the revival of local crafts. Traditional seed embroidery overthrows the expression of contemporary art. It combines traditional knitting skills with modern arts to enhance the connotation of embroidery. Silk yarn and silk ribbons are used to form patterns and color lumps on clothes through handcrafted knitting. Knitted patterns and letters with flexible stitches upgrade traditional embroidery into a blended diversified craft and awaken the traditional delicate charm of elegant ladies. The earlier function of embroideries was to decorate clothes, but the contemporary embroideries not only maintain traditional skills, it can also express the individuality and diversity of contemporary art and living emotions.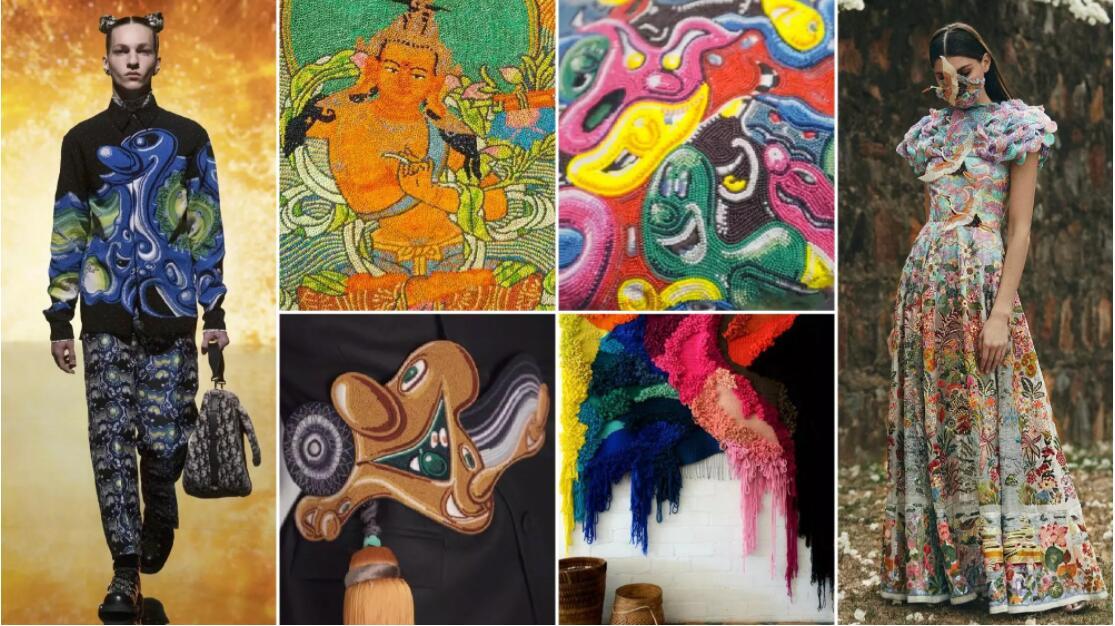 Seed embroidery combines western culture with the east, which overthrows the tradition. The pattern expression is changed from being the blessing medium into presenting modern artistic connotation and the contemporary style of traditional charm. Integrating seed embroidery craft into individualized contemporary artistic patterns to present a traditional craft with modern sense. The partial tassels ornaments make the details delicate and demonstrate the popularizing trend of niche arts. Dior adds Chinese elements to the S/S 2021 products, improved colored patterns reinterpret Chinese traditional embroidery skills.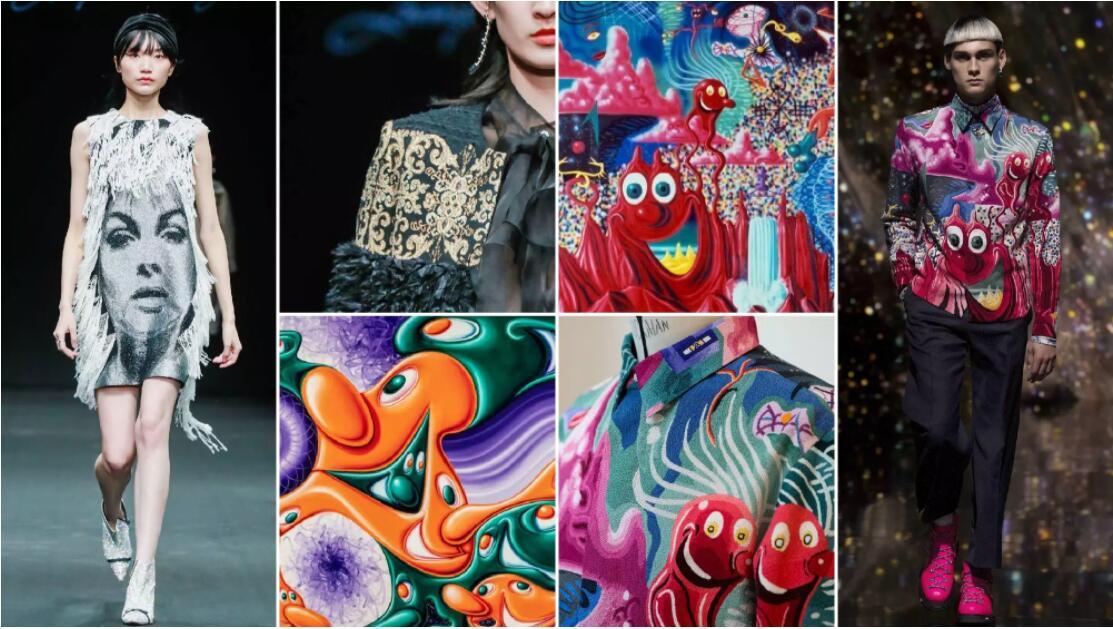 Historical seed embroidery present the ancient national customs in a simple way, which is much closer to our lives. Strong contrast colors and granular sense is the key to present texture and color transition. So it is suitable for presenting flower stamens and animal eyes the most. Along with the changing times, the current see embroidery both uses traditional propitious patterns and fun animals and plants. This colorful expression creates a strongly textured art work and presents a traditional feminine charm.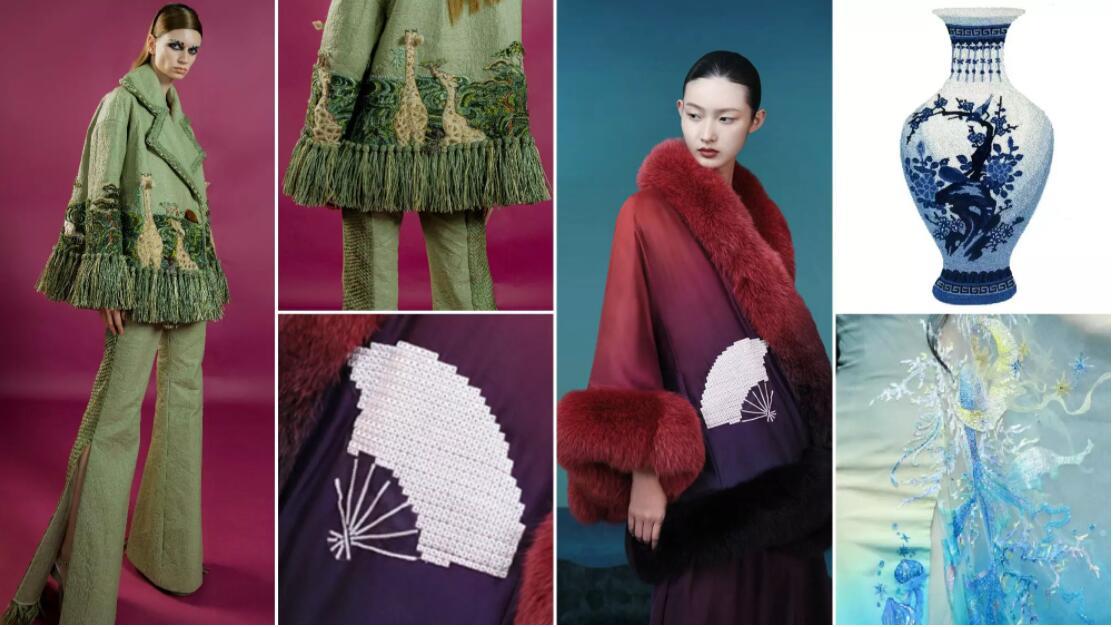 Su embroidery, Guangdong Embroidery, Xiang Embroidery and Shu emboridery are the four famous embroidery styles. Su embroidery pays more attention to knitting variation, including 7 big categories and over 40 kinds of knitting skills as plain embroidery, point embroidery, gauze embroidery and woven embroidery. People, scenery and flowers&birds are among Su embroidery patterns, and flowers&birds ones are the most famous. Different from other ancient complex compositions, Su embroidery is mostly used as partial embellishment to increase practicality and quality. Its graceful color tone and neat composition present the delicacy and minimalist charm of Su embroidery.
For a full report, pls visit https://www.popfashioninfo.com/details/report/t_report-id_9578-col_128/