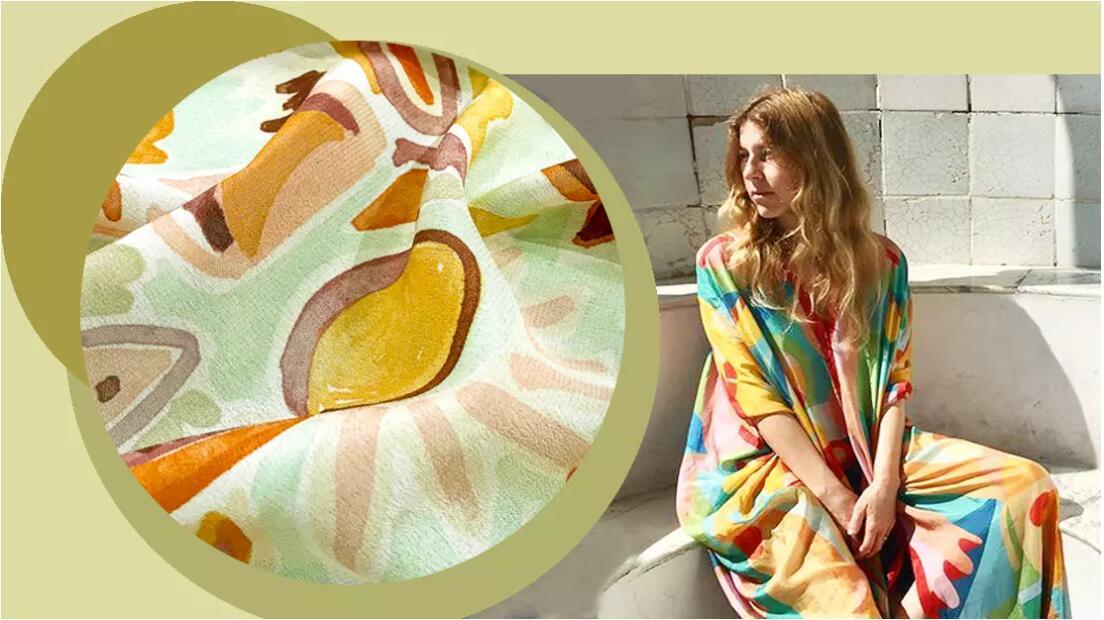 No matter indoor exercising or officing, new home lifestyle has gradually become people's favourite. As an important carrier to present the theme concept and brand tonality, fabric is searching for a new combination and balance between clothing style and individuality, which provides a deeper meaning. Therefore, this report will introduce the pattern fabric trend for A/W 2022 womenswear. Chemical fiber blends are combined with home artistic print, blurred artistic print and topographic textured print. Fashionable trend and colors convey the fresh and positive spiritual culture direction.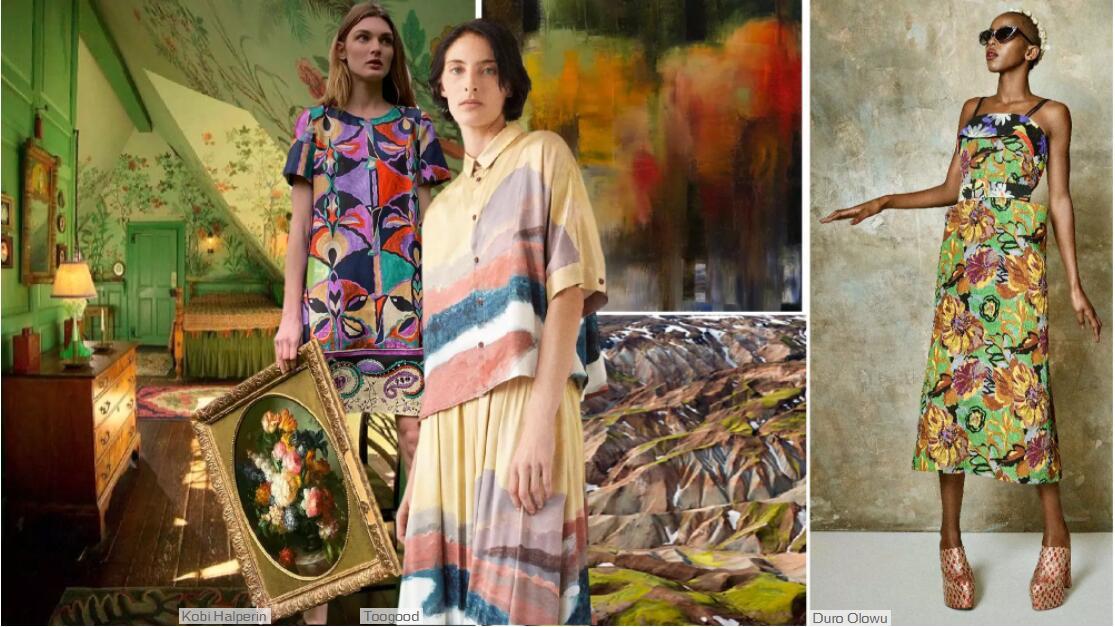 Home time is the key trend for A/W 22/23, and there are more and more fabrics inspired by the indoor design. Retro wallpaper, home decoration flower and gorgeous decorative elements send out a warm and comfortable vibe. Eye-catching brushstrokes or block printing in highly contrastive colors are combined with chemical fibers or fiber blends to underline the new modern pattern fabric with artistic fresco sense.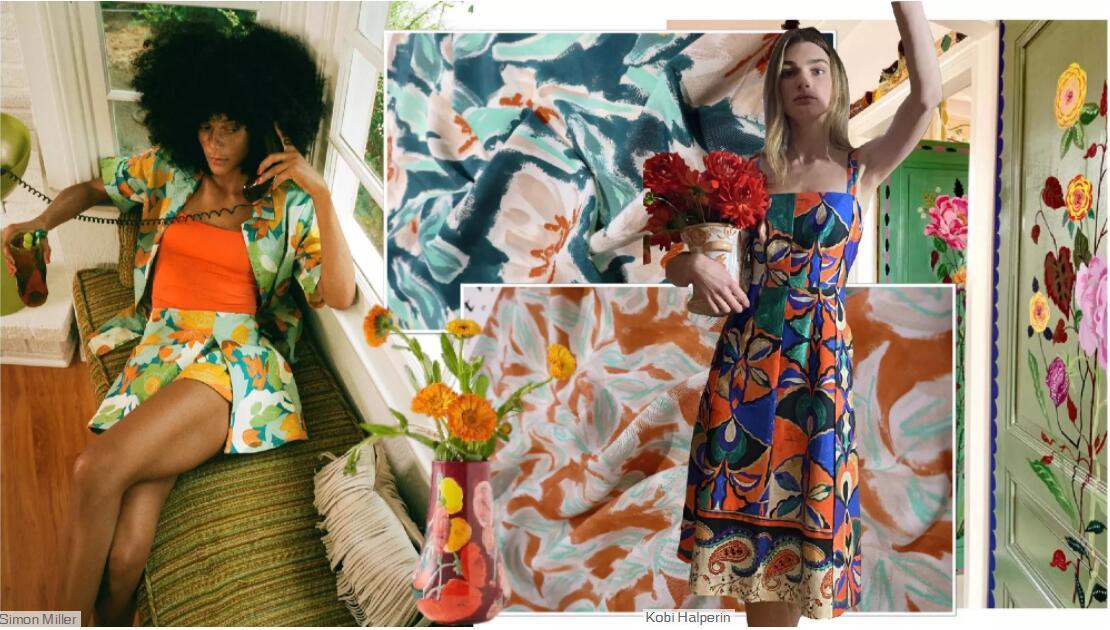 High-saturation and contrastive colors are integrated into flowers, geometry, color-blocking and brushstrokes to present eye-catching, joyous and decorative fresco prints, which are vintage yet modern. Polyester, viscose fibers or blended textiles are combined with patterns to show fabric with gorgeous colors, lustre and drapability. It is suitable for developing A/W 2022 blouse, shirt, trousers and dress.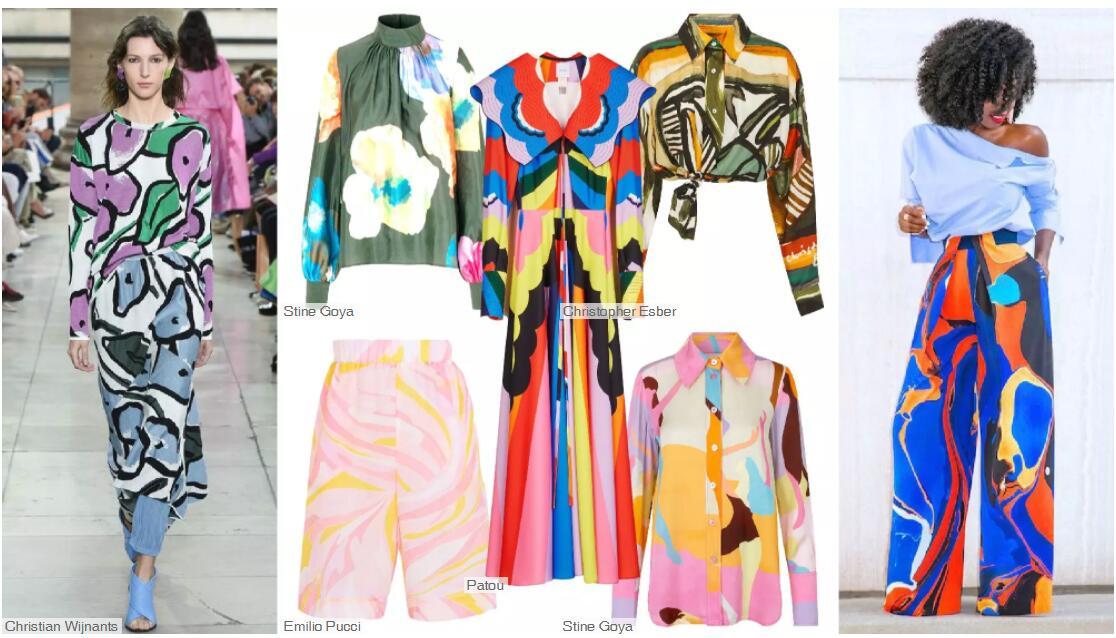 Being tired of the plain realism, the indistinct blurred aesthetic brings us endless imaginary space. No matter the wrong-vision color lumps or borderless halo-dyed flowers are the representative printed patterns of blurred aesthetics. Polyester blend, viscose fiber or Tencel fibers can be used to present the stiff and draping fabric. It also shows the gorgeous and natural beauty.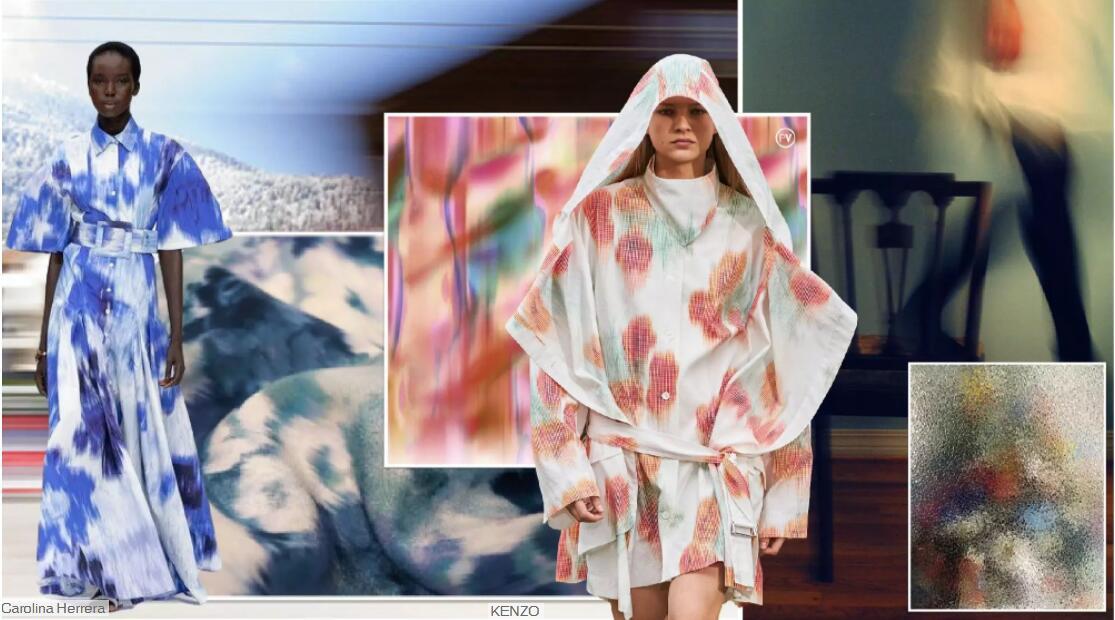 For a full report, pls visit https://www.popfashioninfo.com/details/report/t_report-id_10003-col_127/