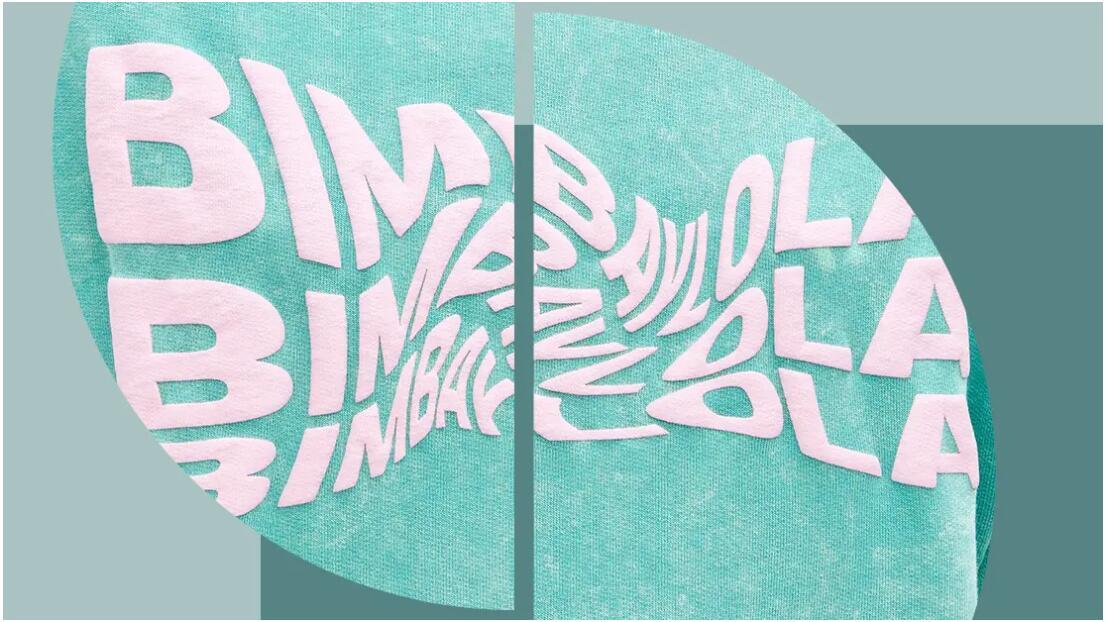 The craft of letter pattern has always been an important element for clothing design. Since casual streetwear brands are praised by the young generation, the designs of pattern have been enriched and integrated. The combination of pattern crafts, therefore, has entered into our vision. Individualized crafts are grouped together to make the patterns delicate and good-looking. Patterned T-shirt and sweatshirt also dominate the young market. This report will show you the diversification of pattern craft through the introduction of ribbon, flocking and rubber printing.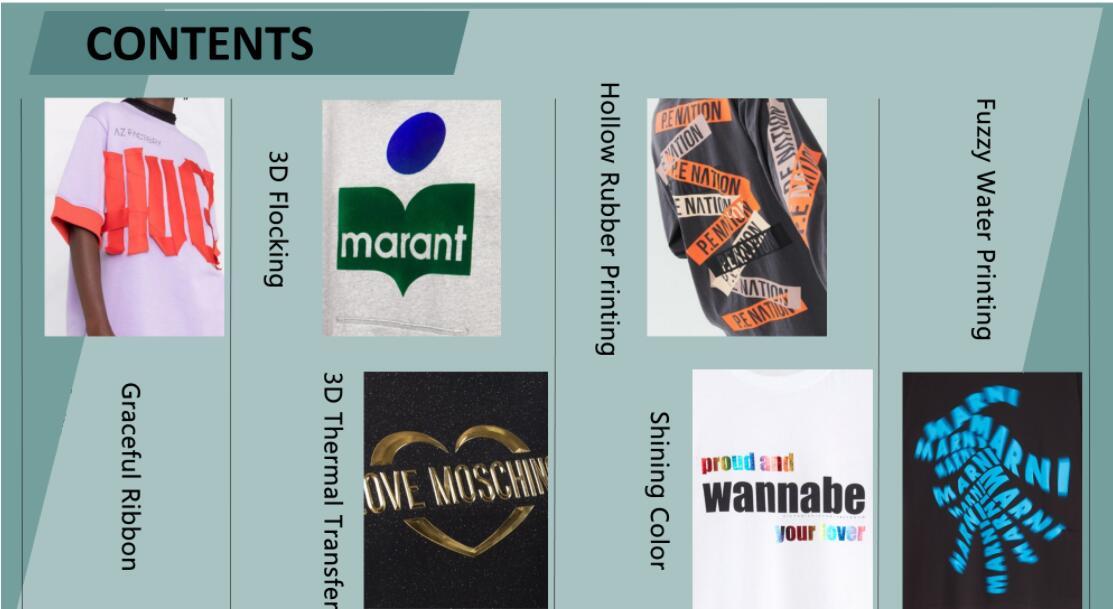 Graceful ribbon is an essential element for womenswear design. In this season, designers use ribbed ribbons, lace ribbons and organza ribbons as painting brushes to form casual letters and phrases on T-shirt and sweatshirt. Such refreshing pattern craft injects femininity into casual items.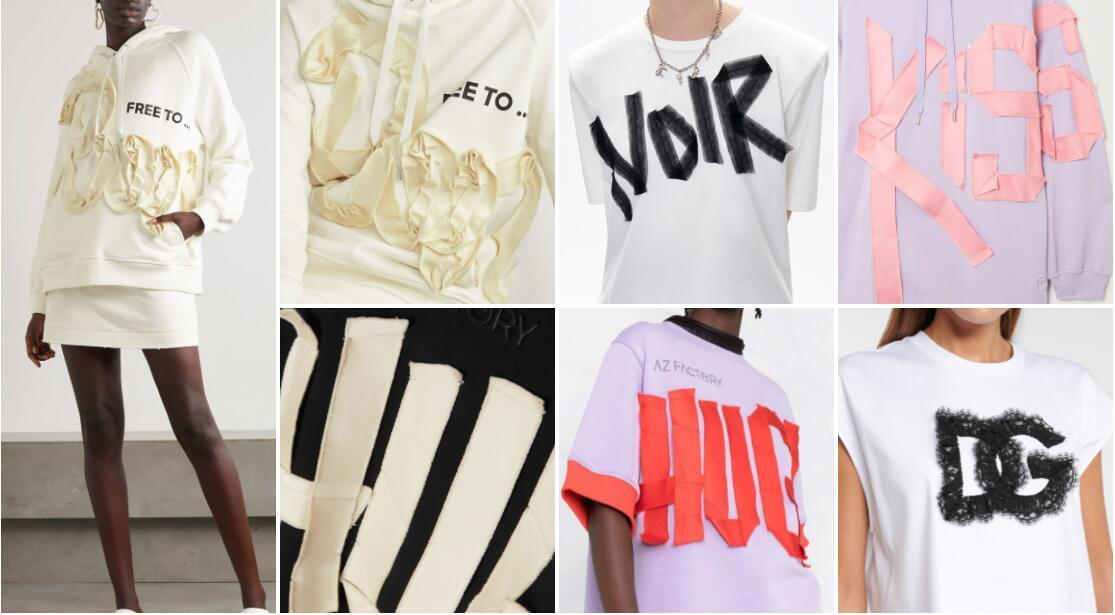 Flocking cloth is a kind of product that transplants flocks on surface via high voltage electrostatic field. The matte and smooth effects of this season are both soft-touch. The combination with letters and slogans presents a stronger embossed feel.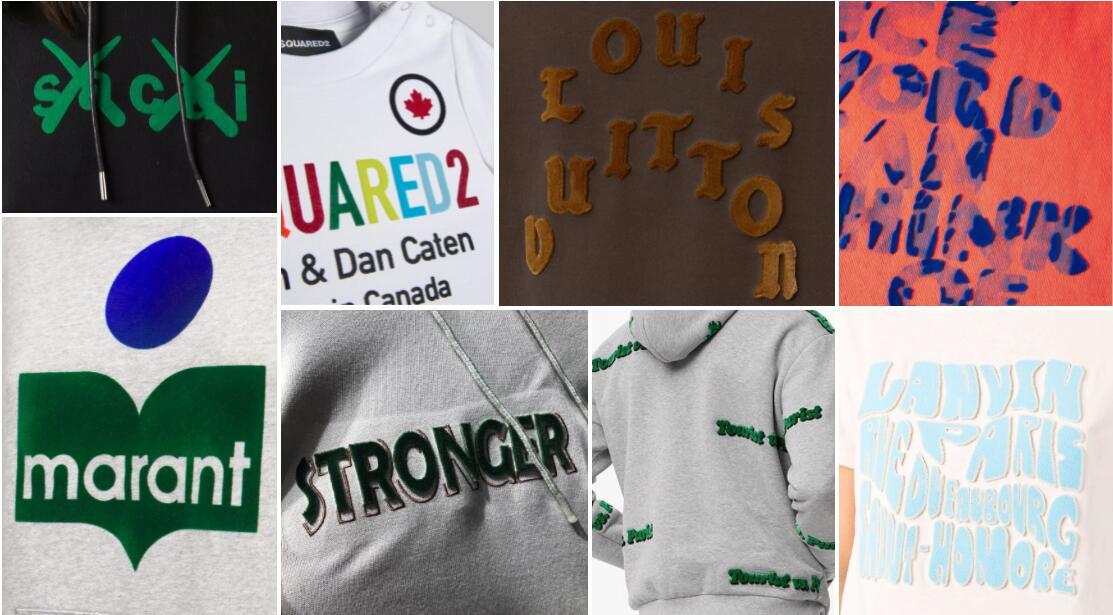 Lithographic printing, screen printing, intaglio printing and relief printing are used to print patterns on transfer paper which was then transferred onto fabrics by heating. Metal and glossy rubber materials can be combined with thick plate and 3D effect to better present the lustrous texture.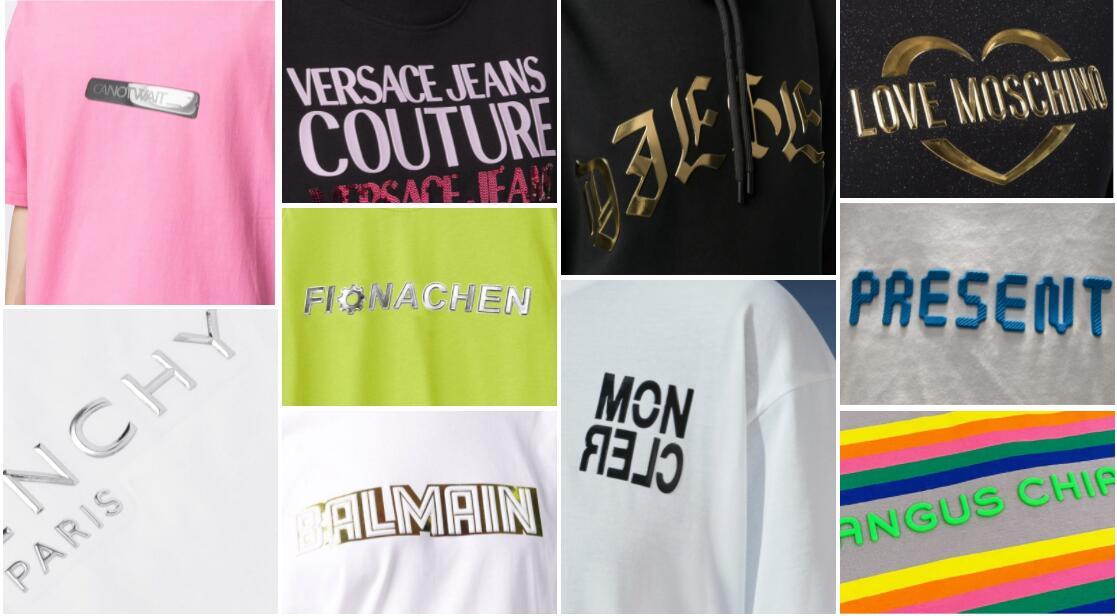 For a full report, pls visit https://www.popfashioninfo.com/details/report/t_report-id_11430-col_126/