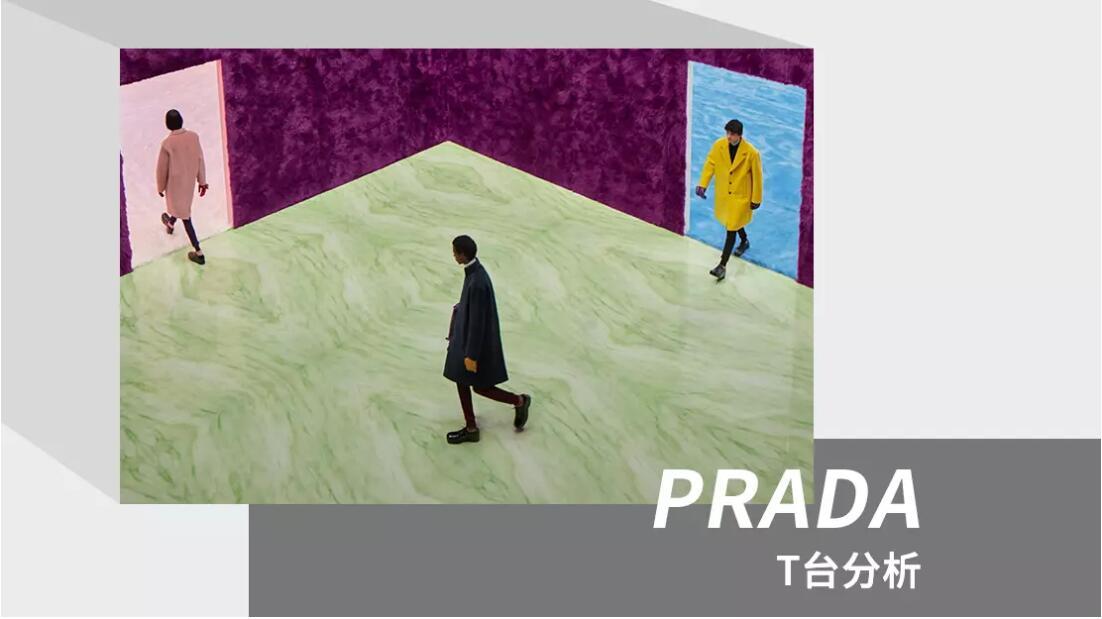 A/W 21/22 Prada menswear collection has been the first menswear collection since Raf Simons joined Prada and worked with Miuccia Prada. Under the theme Possible Feeling, designers explore human's body, simplified clothes structures and set body free. The layout of this Prada catwalk is just like an art exhibition, four rooms with colorful spaces. Designed by Rem Koolhaas and AMO, refined marble, resin, plaster and artificial fur are selected to be the materials. Its hardness and softness, warmth and coldness perfectly demonstrate the word Freedom. And these materials can be recycled and reused on special product installations and pop-ups around the world.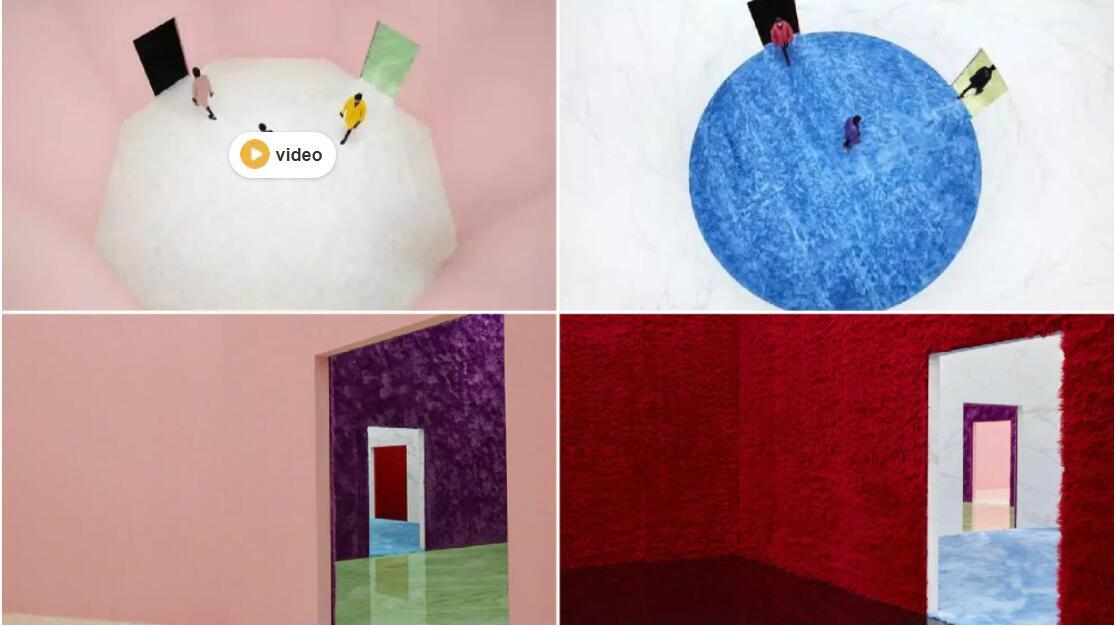 Models roll up the sleeves of fine-striped suit jackets to show the inner item in this collection. The warm fabrics and delicate styles provide underwear sweater with a clearer tactility.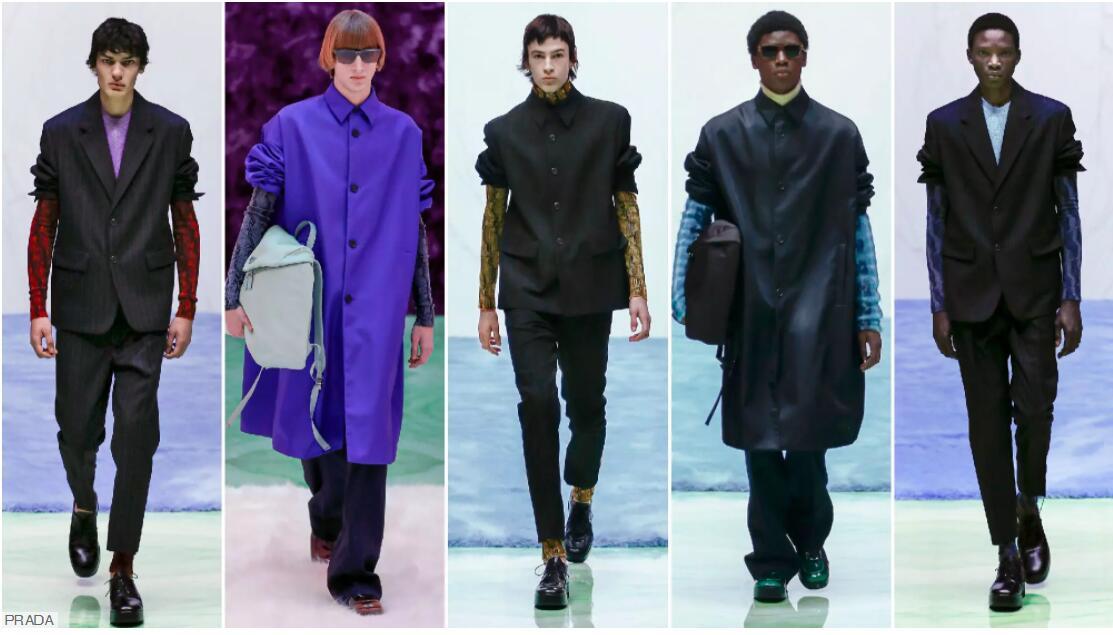 The mixed combination of textures is common in this collection. The iconic nylon is combined with bouclé tweeds and classic pinstripe wool. Pilot jackets are combined with checked tweeds and nylon knits to upgrade the sensory experience.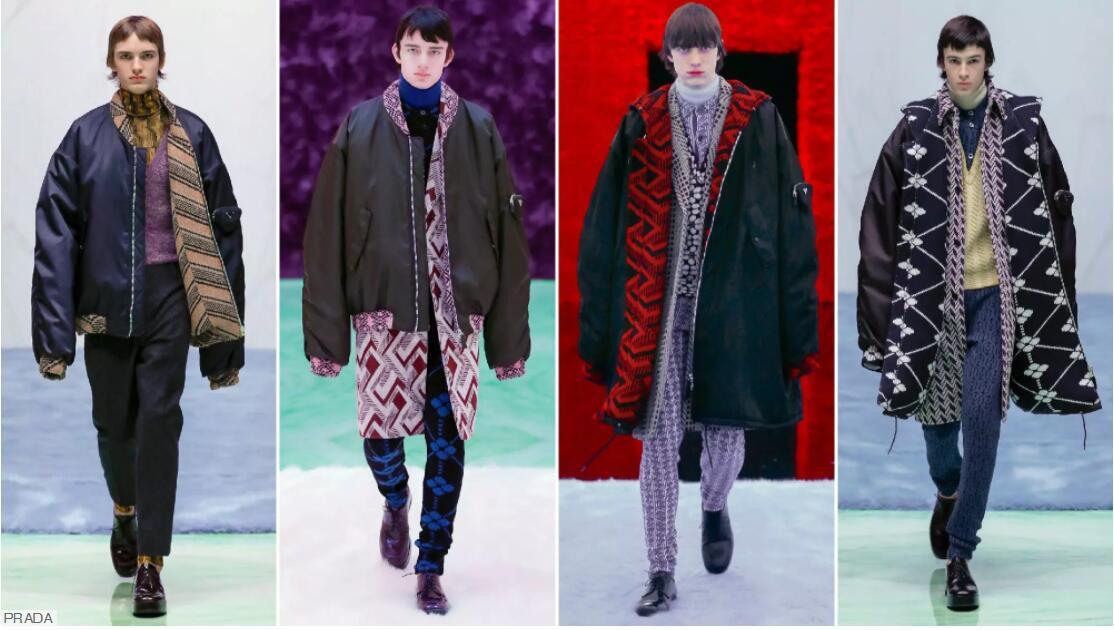 Cocoon single and double breasted silhouettes of overcoat and leather items outline the straight lines and simplify the clothing structures. The combination of leather outerwear and bouclé underwear shows an avant-garde texture.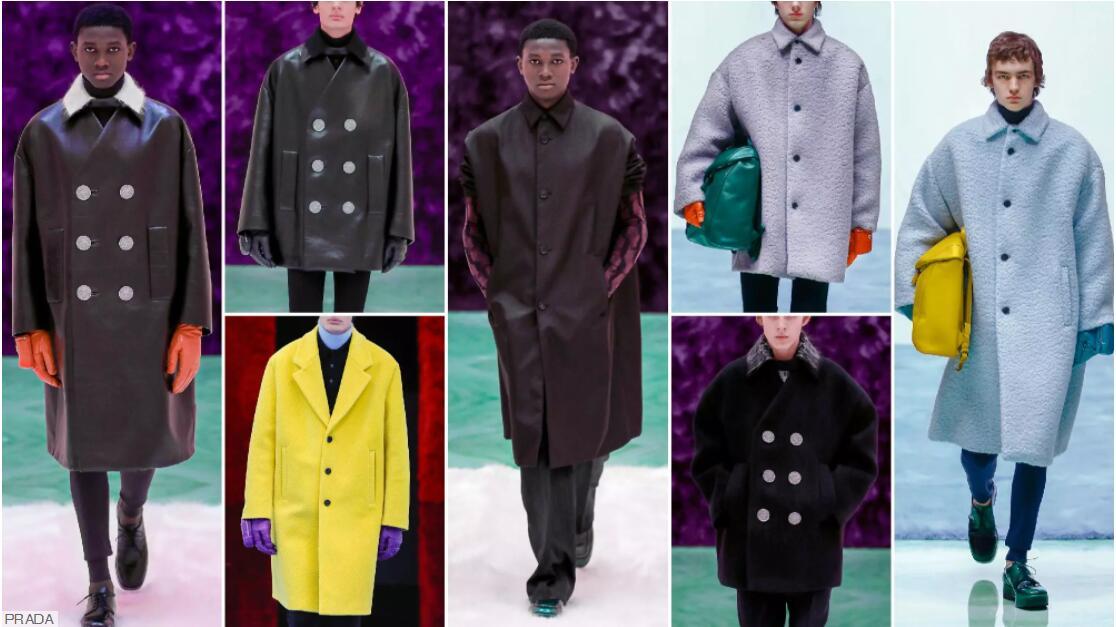 For a full report, pls visit https://www.popfashioninfo.com/details/report/t_report-id_9670-col_30/