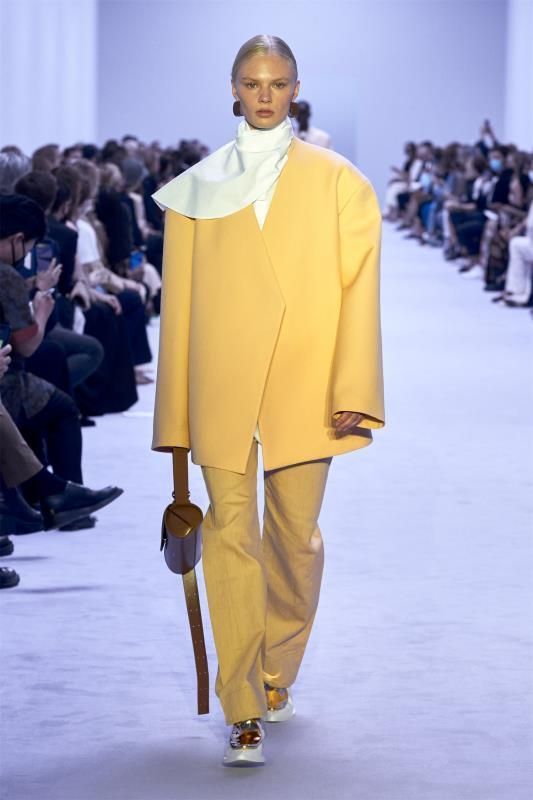 We don't seek perfection, but we never stop and pursue our true self. We are diverse, we are wonderful, we are shining; we are gentle, we are strong, we are both delicate and tough. We should not stick to the rules, we always change. This is the concept that Lucie and Luke Meier in the Jil Sander series repeatedly convey through the changes of each season. In their view, eclecticism is both a vision and a value.
Subtle and powerful. The silhouette and shape are tough and light. Every style, every angle, they boldly change in the ingenious balance of fabrics, tailoring and details. Pleats, piping, padding, fabric coating, cotton khaki embellished with plaster paint or nappa nappa leather, the texture is ubiquitous, interpreting the unique ingenuity and exquisite craftsmanship.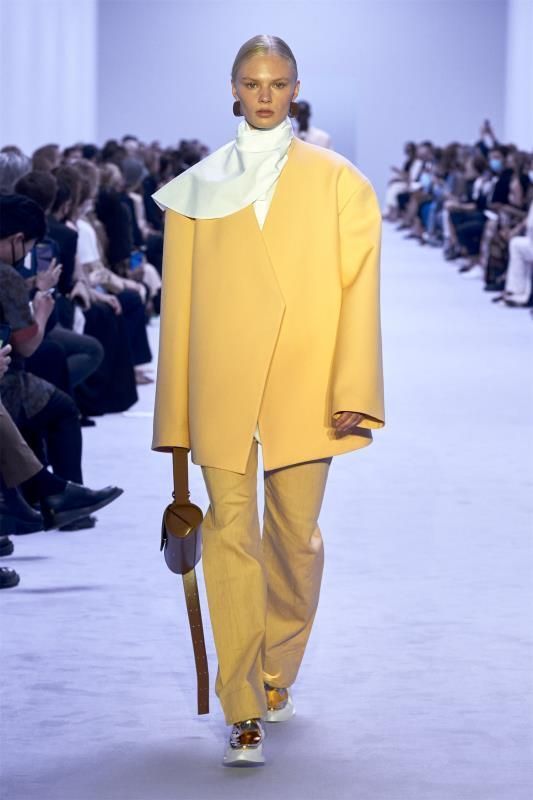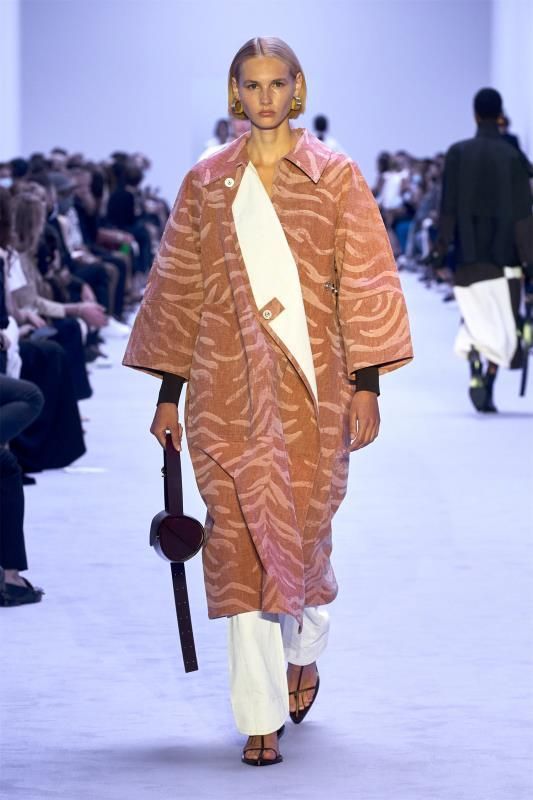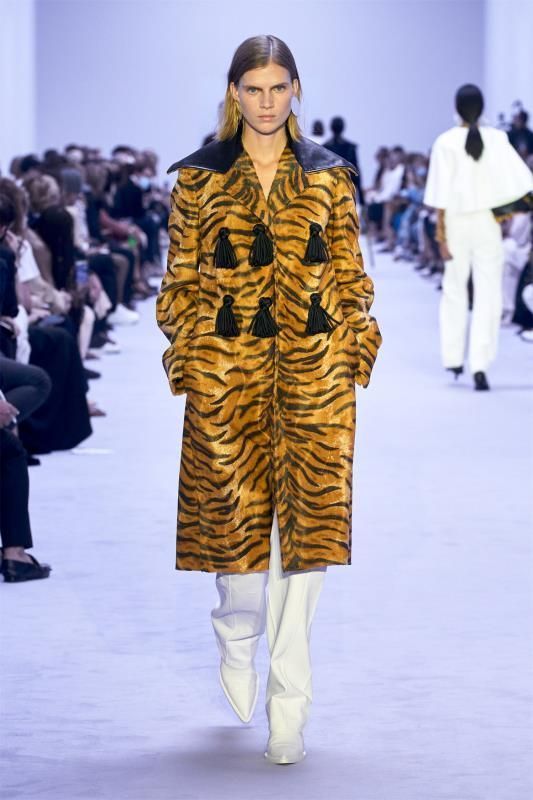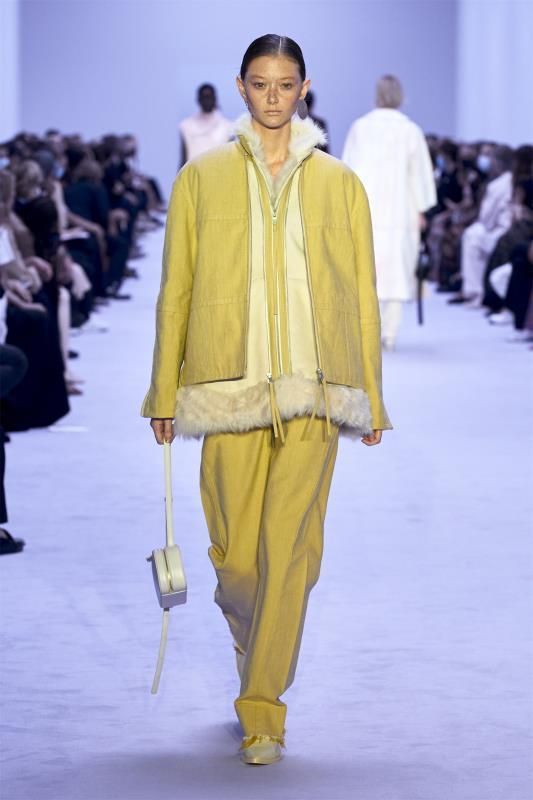 The rugged wide-shoulder coat and coat are cut squarely, and the soft-handed trousers set off the graceful body shape. Light peach, light green, cream, pure white cotton khaki material or leather bottoms are matched with double-sided Italian wool jackets and shirts with luxurious fur collars. The green stud wool suit is exquisite and modern. The elegant draped tops complement the stiff and stylish trousers.
Colors, especially the combination of pink and dark colors, and the use of printing and knitting techniques, are the characteristics of the 2022 spring and summer series. The velvet jacket is matched with tiger print, large hand-painted stripes, and the feather pattern made of sequins on the long skirt, all declaring a relaxed and cheerful theme.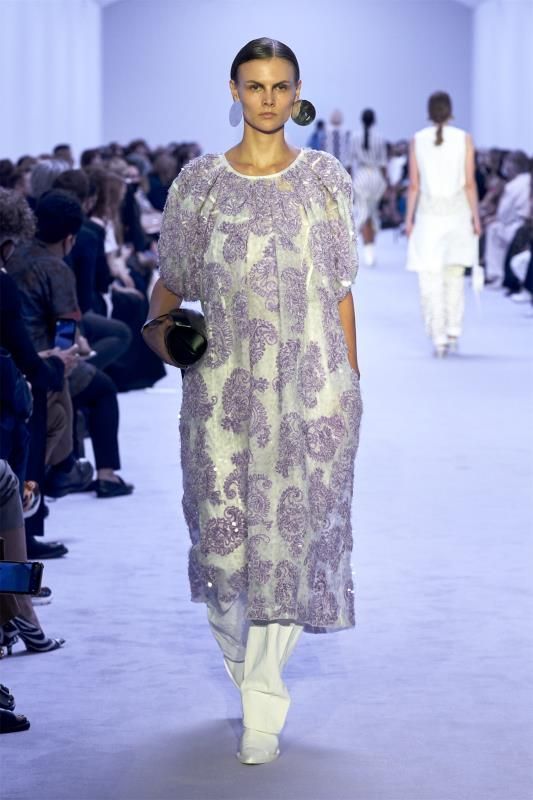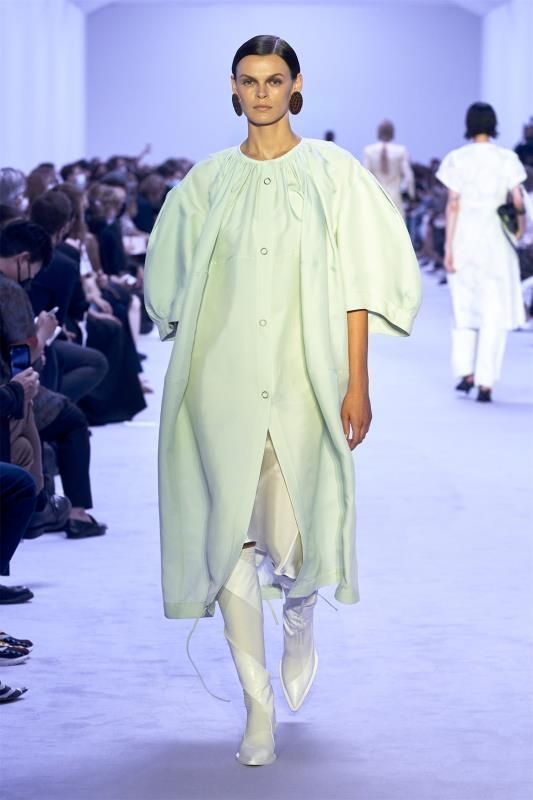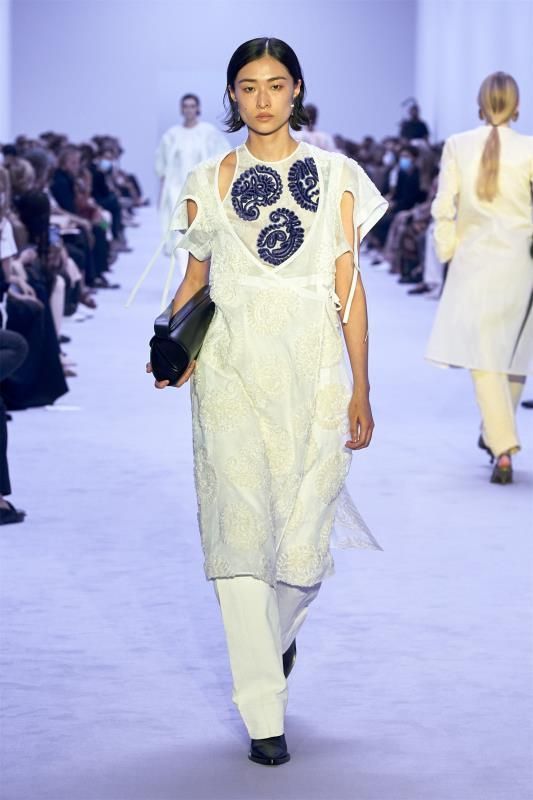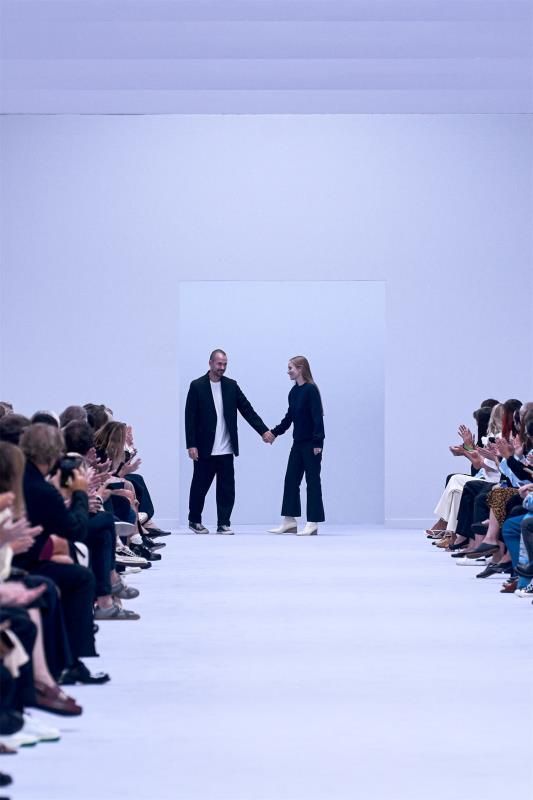 View more fashion catwalk styles on https://www.popfashioninfo.com/runways/