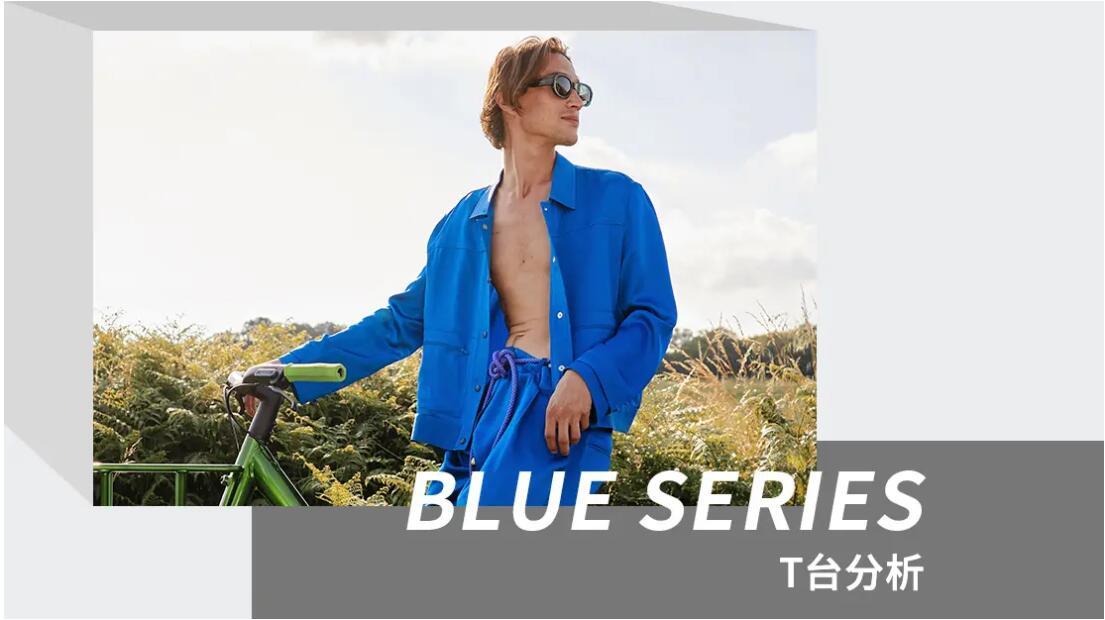 Blue has already been a common tone for our daily dressing, and the denim indigo is even regarded as an all-matching basic neutral. The diversification of blues brings different dressing experiences according to its hue and saturation. Glacier Lake(PANTONE 16-4118TPG), Bonnie Blue(PANTONE 16-4134 TPG), Blithe(PANTONE 17-4336 TPG), Strong Blue(PANTONE 18-4051 TPG) and Dress Blues(PANTONE 19-4024 TPG) are selected as the representative colors for S/S 2022 menswear runways. We can see that personalized expression and mature, stable looks are tend to be the designs of brands. Strong Blue further underlines the unique fashion, while Dress Blues brings us looks with high practicality.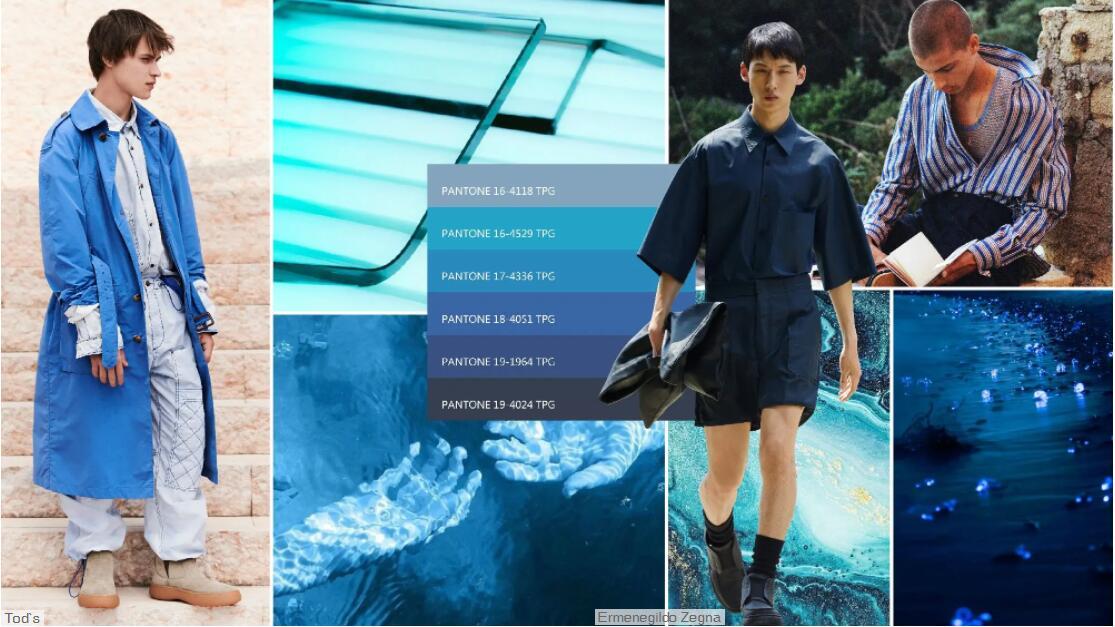 Low-saturation Nantucket Breeze is refreshing and natural, which is suitable for all kinds of menswear, especially shirt. Different categories and detail changes interpret distinctive styles.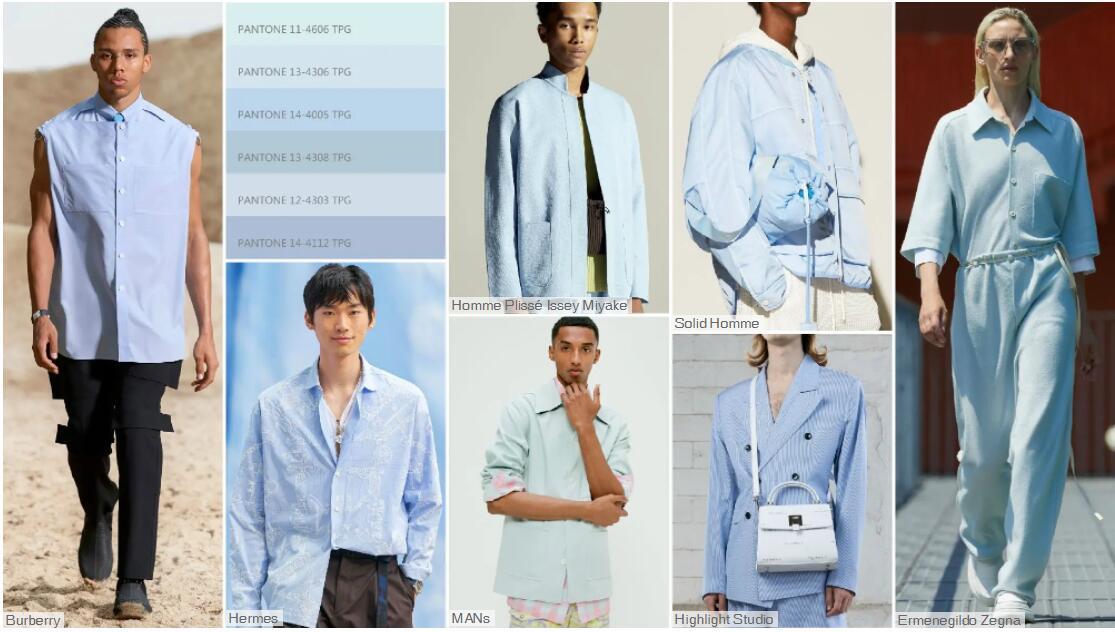 The grayish Omphalodes is used more on outerwear and sweater to exude the stable elegancy and refreshing vibe of men.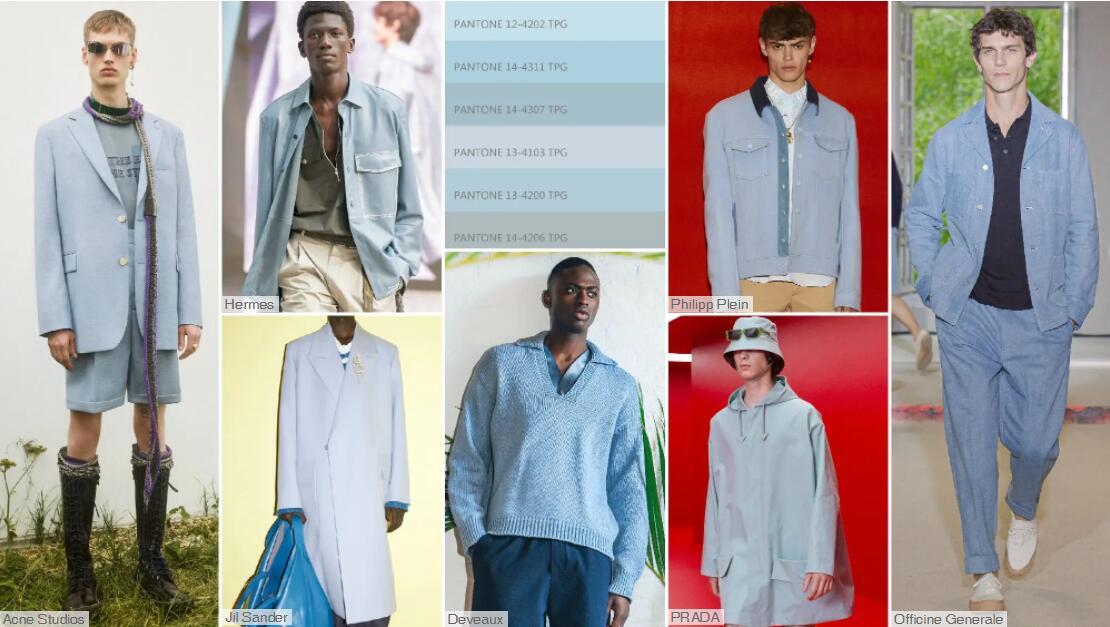 Glacier Lake is a more versatile blue that is friendly to menswear. The use on jacket and outerwear is worth long-term investment.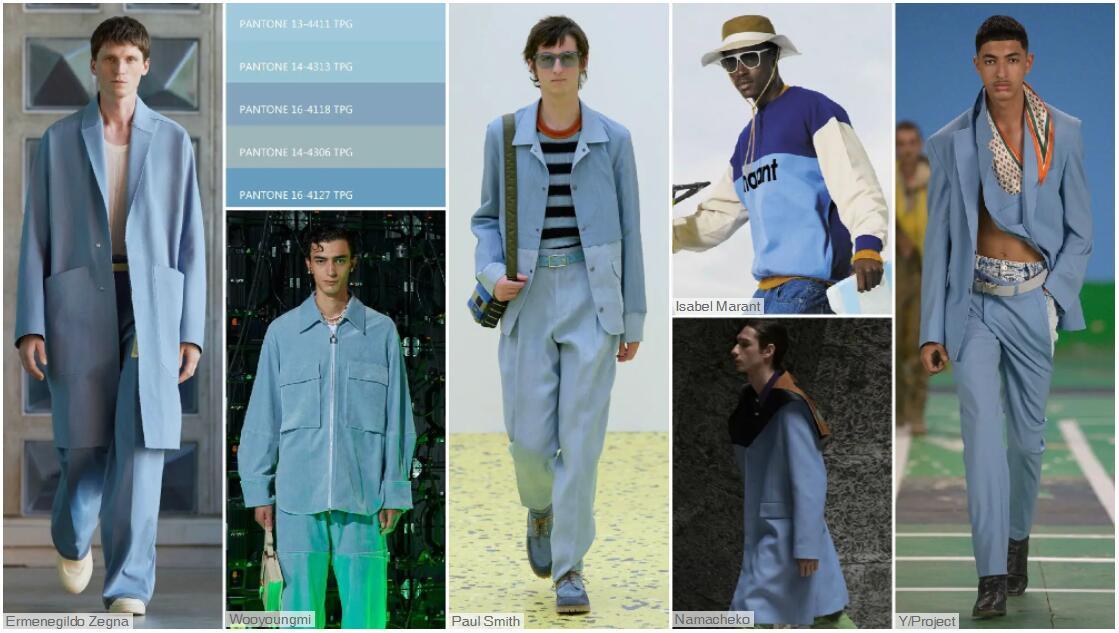 For a full report, pls visit https://www.popfashioninfo.com/details/report/t_report-id_11395-col_30/