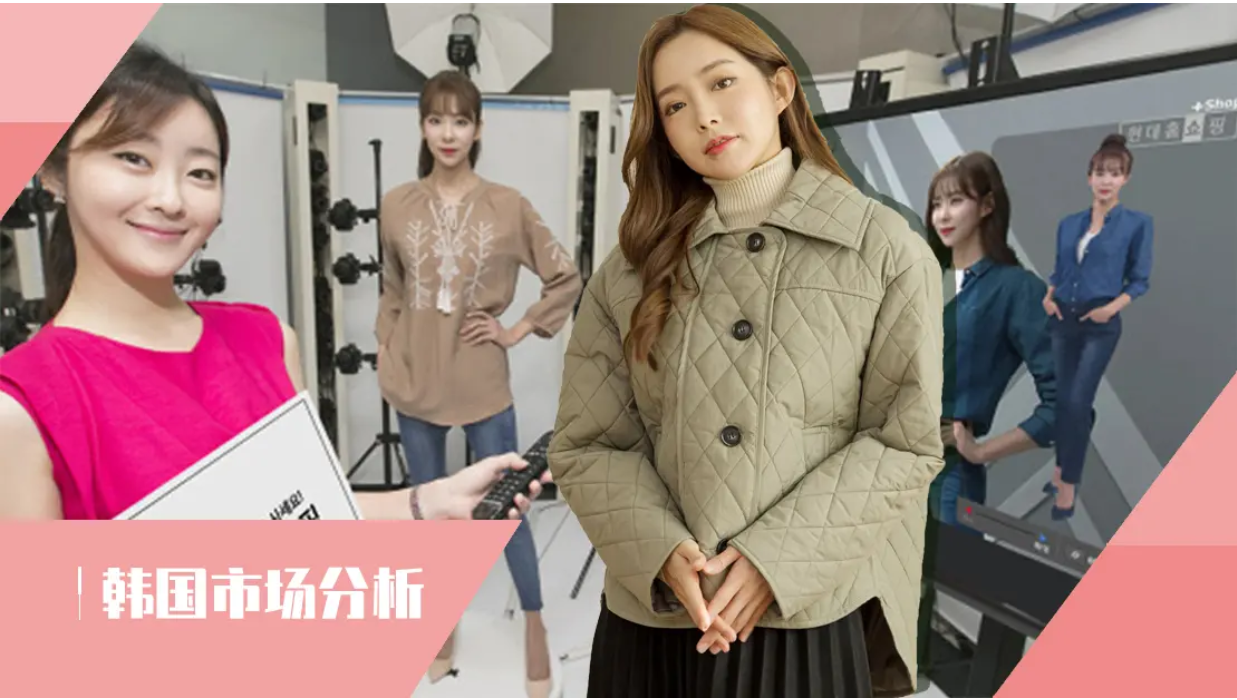 According to the integrated data of all the TV shopping platforms, Simple Sophistication(56%) is the most popular style, followed by the increasing Smart Casual(24%), while Youthful Lady reveals a clear downtrend. Middle-aged consumers have been the main force of TV shopping once again. Beyond the popular black, white, gray, and coffee, we can also see blue and green to exude a gentle and low-profile temperament. For categories, consumers are likely to select down jacket, dress, knitwear, and sweatshirt in A/W 2021 for high versatility and comfortable wearing experiences.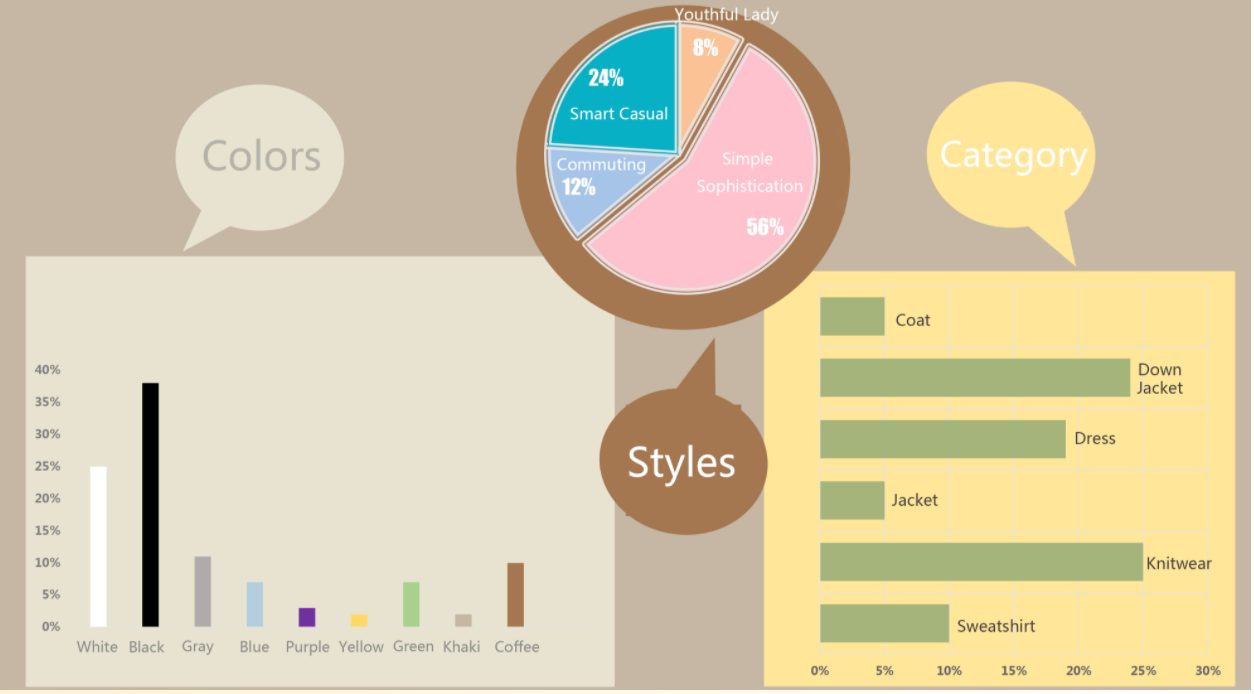 As the most versatile and practical item, dress remains strong in TV shopping. Inclusive casual dresses can be worn inside down jacket or overcoat to create comfy and leisurely A/W looks. Comfortable sweatshirting is recommended the most. Splicing is the most common design technique this month for dresses.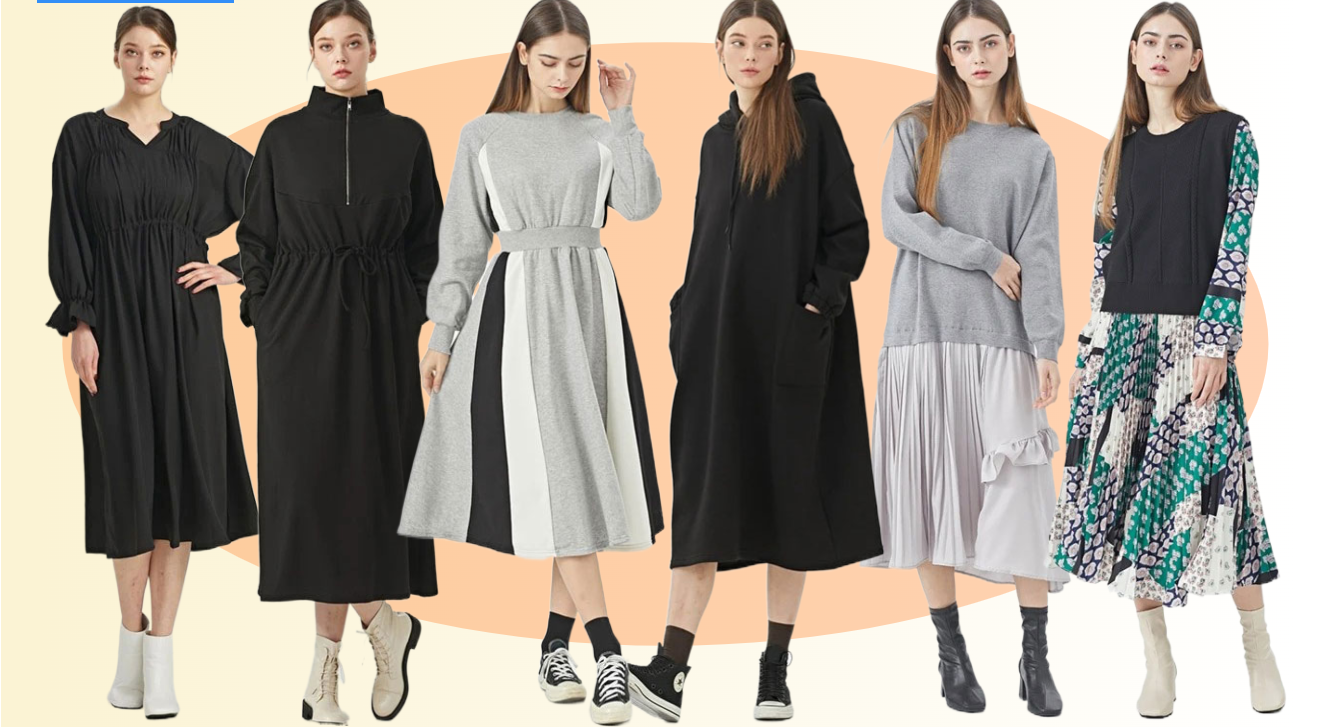 Sweatshirt has returned to our vision in this winter. Printed basic sweatshirt is the staple for Korean TV shopping this month. Patterns as letters and hearts are printed in black, white, gray, and coffee. Loose-fit silhouettes bring youthful vitality of the athleisure styles.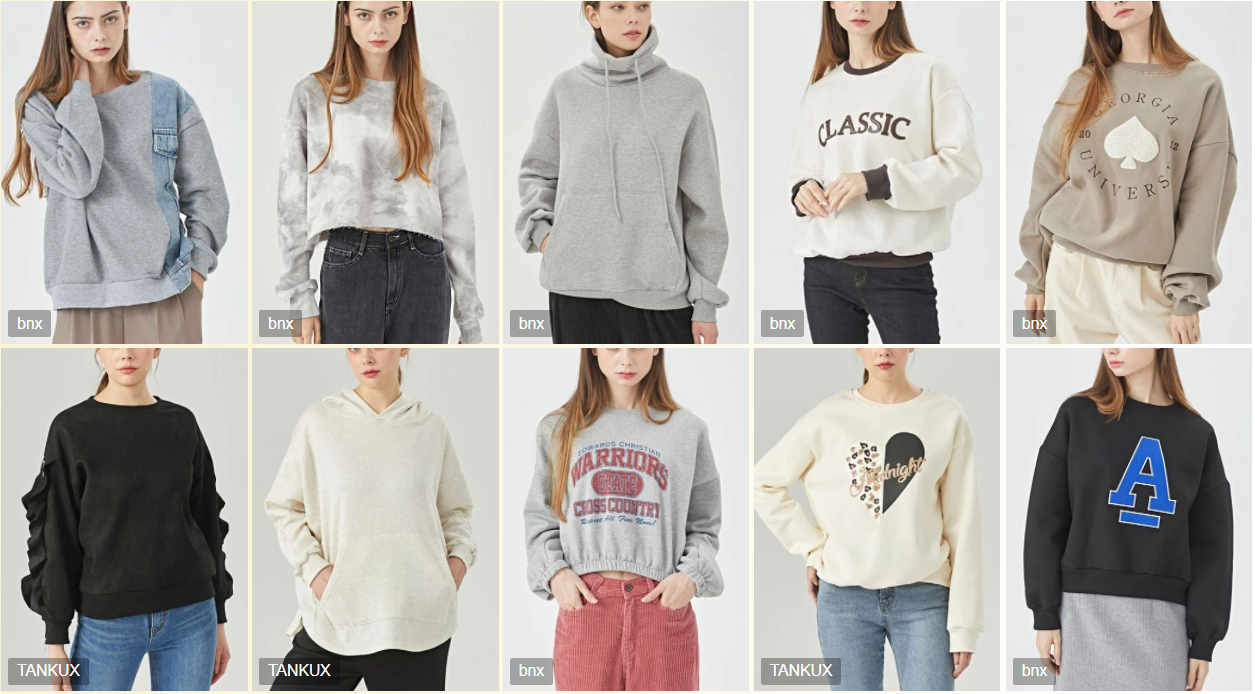 For a full report, pls visit https://www.popfashioninfo.com/details/report/t_report-id_12472-col_33/