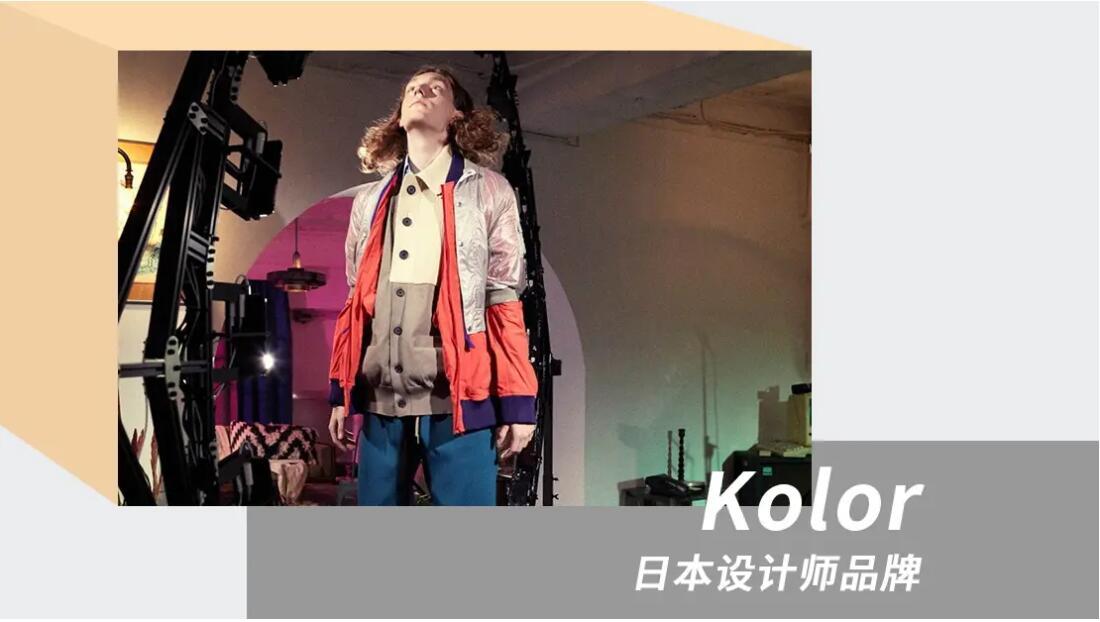 Kolor is a Tokyo-based high-level casual fashion brand founded by Junichi Abe in 2004, which is focusing on men's and women's ready-to-wear currently. Its unique Asian tailoring and proverbial fitness perfectly present the accurate, elegant and understated Japanese fashion. Kolor S/S 2021 collection contains both womenswear and menswear. The younger design is based on the classic products in the past, and deconstruction takes it to another domain. Layered feel is the core of this collection. Except for the layering of various streetwear and leisurely clothing, designer unexpectedly puts the clothing in kids' size out of the loose adult silhouette, accentuating the hippie and decadent aesthetic of colorful and anti-mainstream mix & match and echoing the rebellious and variable inner activity of teenagers.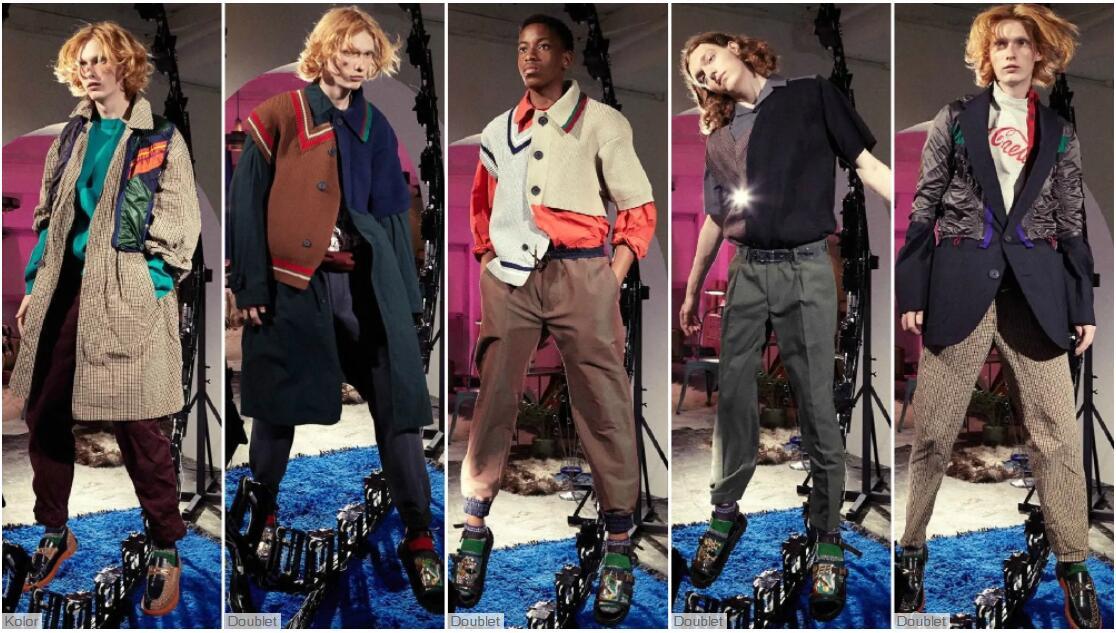 Deconstructionism is the brand core. Items of different materials are detached and restructured. This messy yet orderly design presents the stylish daily fashion.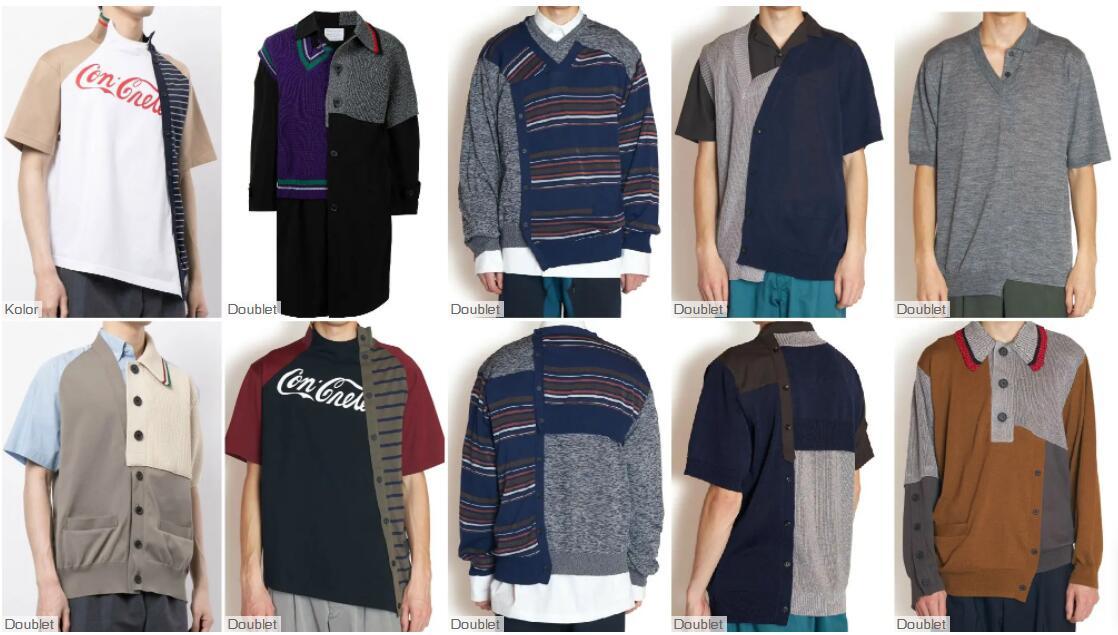 The splicing of colors and materials makes the daily fashion brilliant and appropriate. Seemingly simple style splices front and back parts to show delicate tailoring and fabric.
The detail design of collar expresses the unique tailoring and personified shaping of Kolor. The asymmetric design enriches the visual layers, and the enlarged details show diversification.
For a full report, pls visit https://www.popfashioninfo.com/details/report/t_report-id_10567-col_34/