INFLATION is a sub-brand of Guangzhou Jiezhan Trade Co., Ltd, which is committed to creating urban street wear and underlining the integration of daily and fashion elements. Taking 'Appropriate Uniqueness' as the brand concept, INFLATION solves contemporary consumers' dressing requirement of being individualized and understated in the busy city. Its S/S 2021 collection Capital Player is the brand spotlight. The combination of the Palace Museum and artistic trend presents society's exploration of balanced daily life and fashion.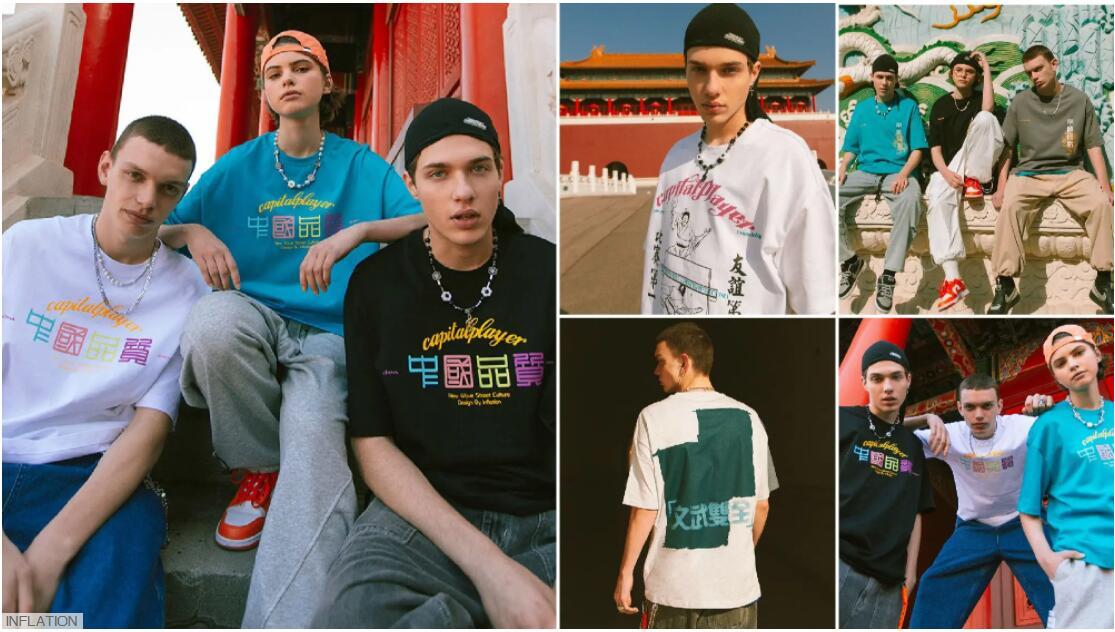 Chinese Character is the major element which injects Chinese culture into the street fashion and pushes forward the localization of fashion art. Elements of the Palace Museum interpret the theme Capital Player and underline the individuality of contemporary urban street.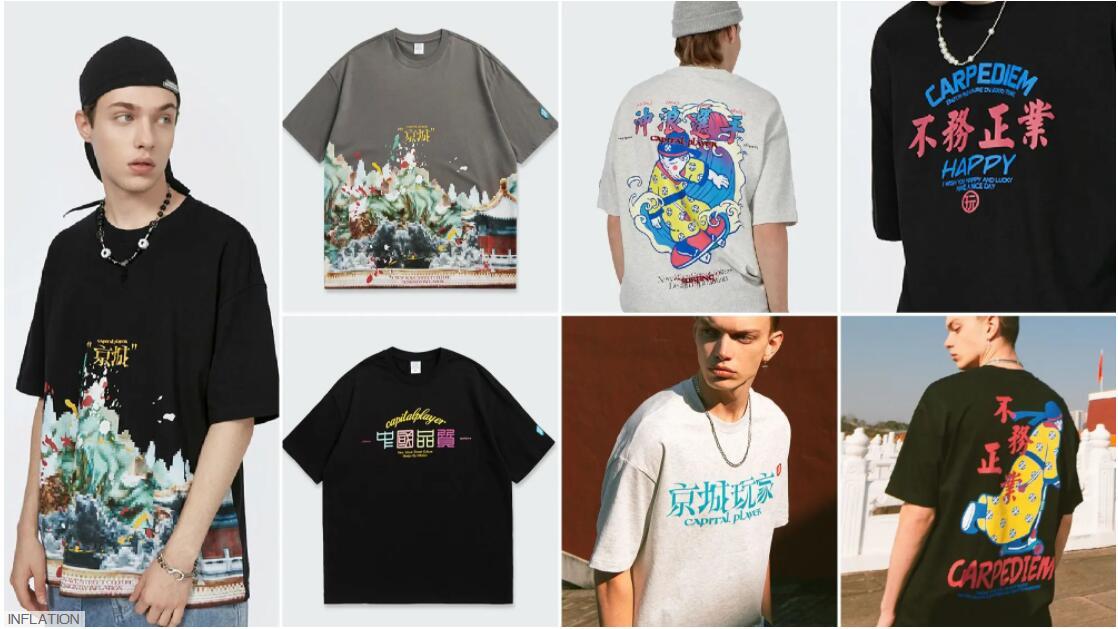 English Slogan is popular in the recent years. INFLATION redesigns the playful fonts and integrates them into fashion and art, which fills the blank-leaving and increases the stylish sense.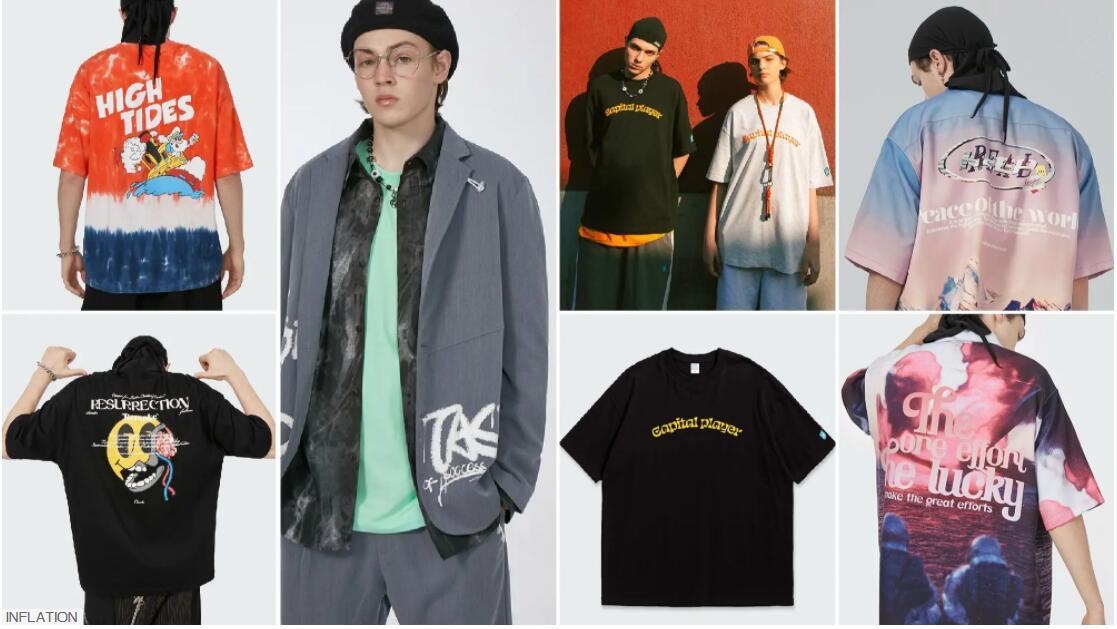 Urban outdoor leads to the popularity of functional style, and pocket has become the hot design element. The application of various pockets can enrich the layers and reveal the urban street style.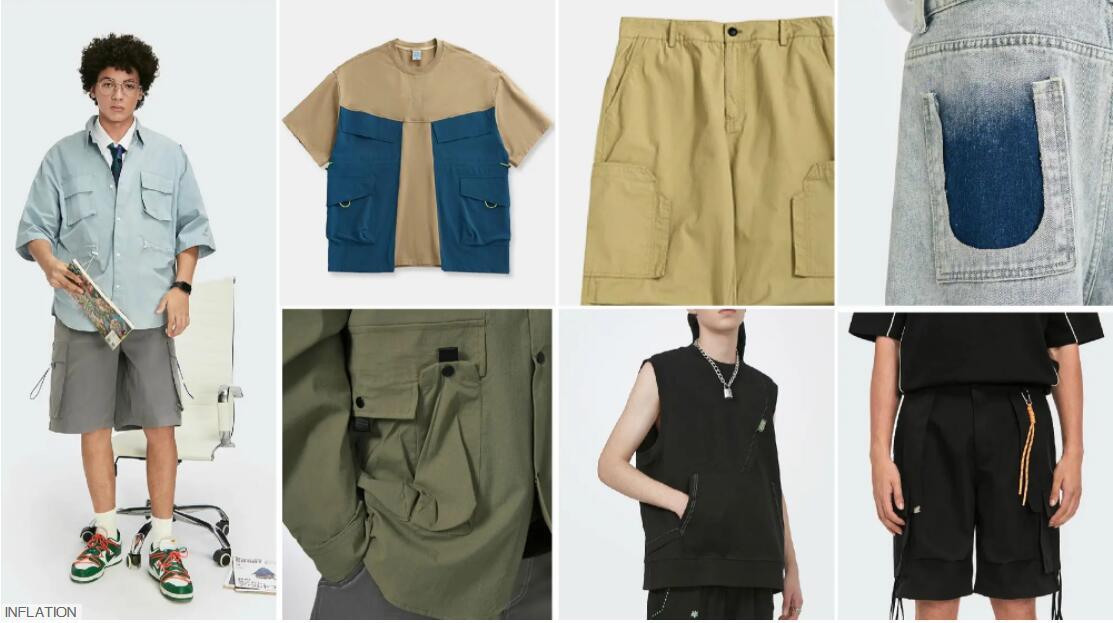 For a full report, pls visit https://www.popfashioninfo.com/details/report/t_report-id_10146-col_34/