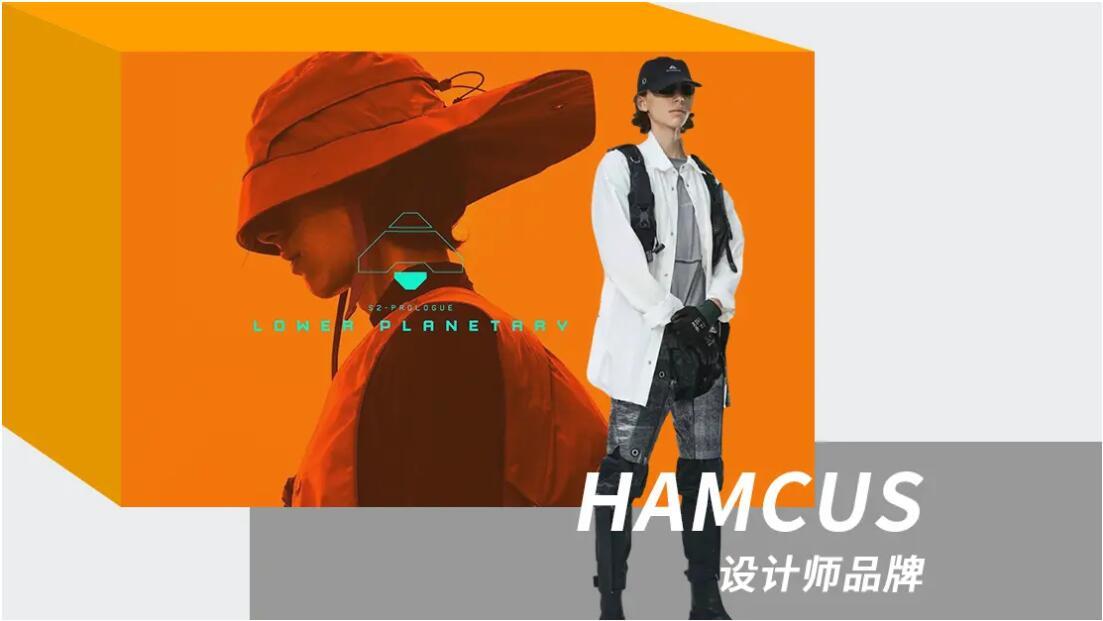 HAMCUS is a daring and creative designer brand with intensive style. It has established its own design language, which is known as the functional wasteland style. Various splicing crafts provide items with futuristic feel and functional protective property. Spliced hem, irregular pocket and destruction present better layers. And different from the mode and idea of traditional fashion brands, HAMCUS has its unique form and concept, which jumps out of the common physical notion of public. The world view is extended to a vaster universal level. In the HAMCUS universe, there lives individuals, groups, races and societies with different appearance and dressing modes. Just like in the MMO game, the followers of HAMCUS are in an anti-utopia virtual universe. They have their characters, and they are creating futuristic clothes with individuality.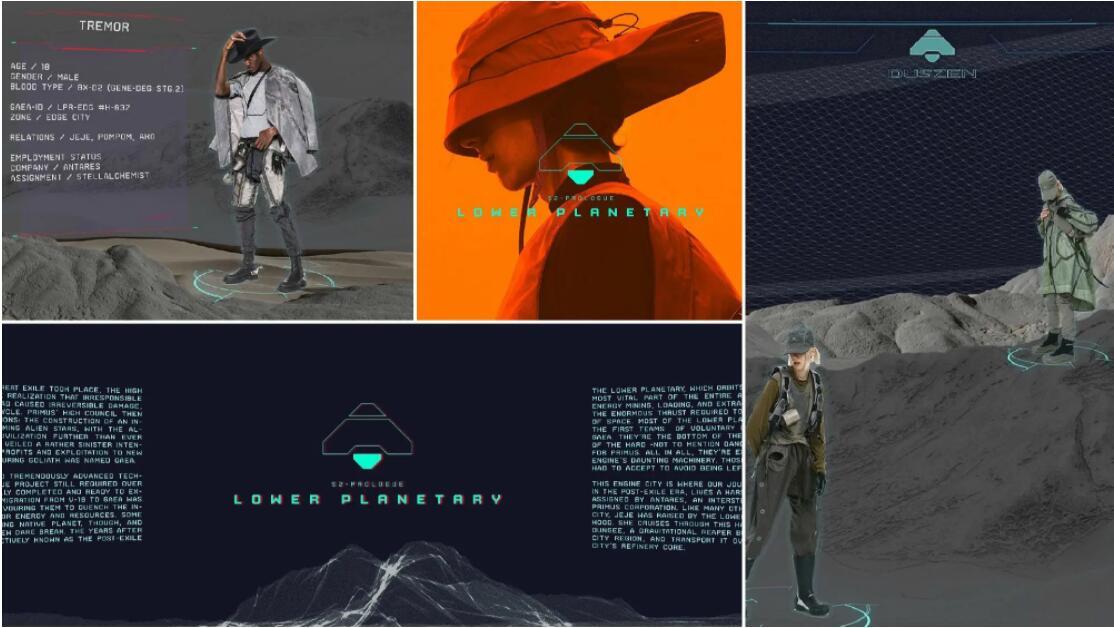 The story of HAMCUS S/S 2021 collection gets started in an interstellar energy company, which is subordinated to the parent corporation. It is a company with employees from different levels. Some are managers, some are workers, and some even live in underground. HAMCUS doesn't like to print the brand logo on clothes, which makes it like a company behind the operation.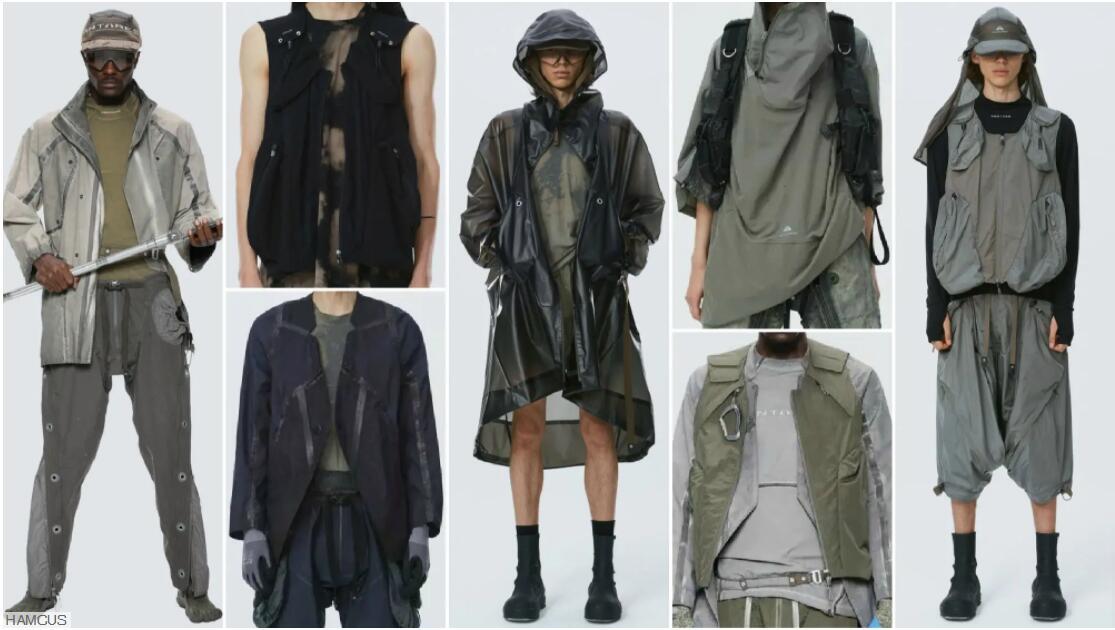 Futuristic structure design is also the noteworthy design of HAMCUS, and deconstruction is always the trendy detail for menswear, which provides more possibilities. Deconstruction underlines the design style, brings intensive wasteland effect and endows functionality, practicality and versatility.
Pressing and top-stitching are use to accentuate the structure and echo the core theme of HAMCUS. Eye-catching structure identification just like the security warning sign of company workers, which underlines the structure lines and shows individuality. Pressing design endows cloths with good connection and functionality, strengthening the practical design concept.
For a full report, pls visit https://www.popfashioninfo.com/details/report/t_report-id_10256-col_34/