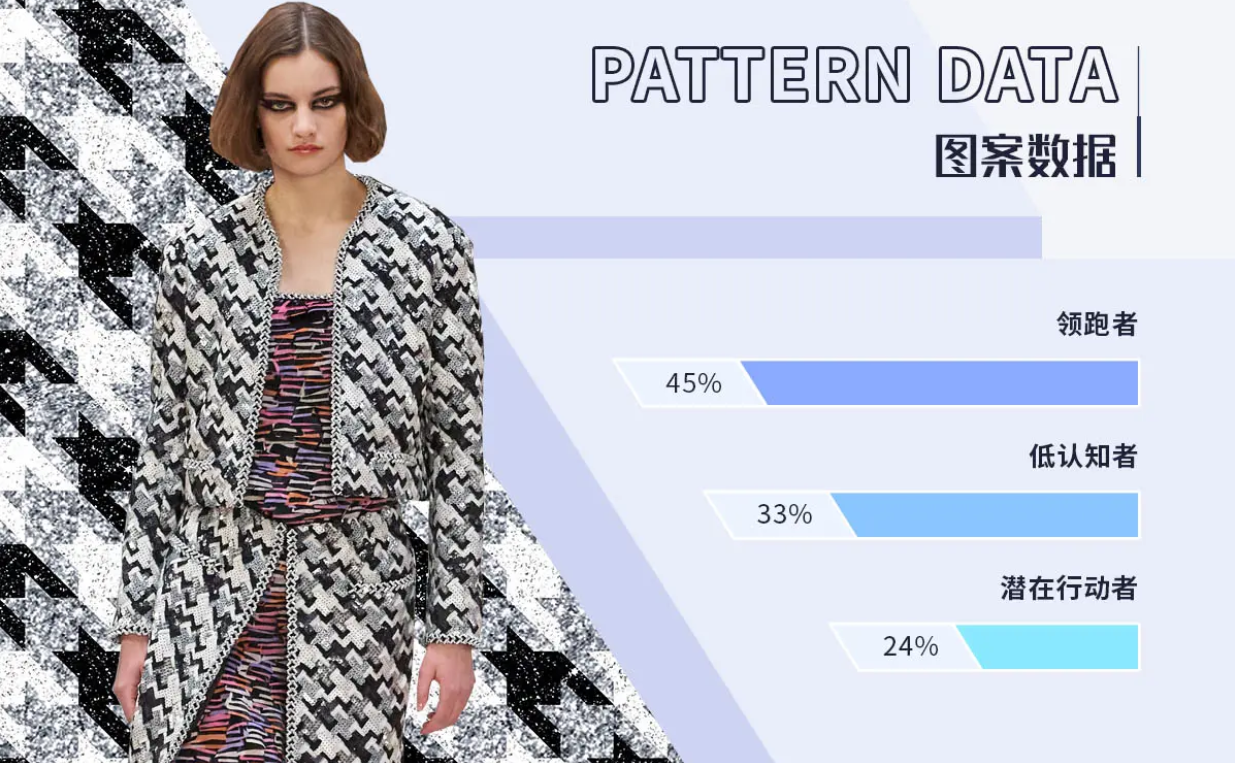 According to the TOP100 downloaded womenswear all-over patterns in March, Natural Romance(40%) is the most popular style, followed by Smart Casual(38%) and Retro Fashion(22%). Geometric shapes, letters and plant & flower are the main pattern elements. Houndstooth, zebra stripes and snake skins are trending upward. Artistic geos and collages show impressive visual tension. Digital printing and embroi-
dery are the two crafts for all-over pattern.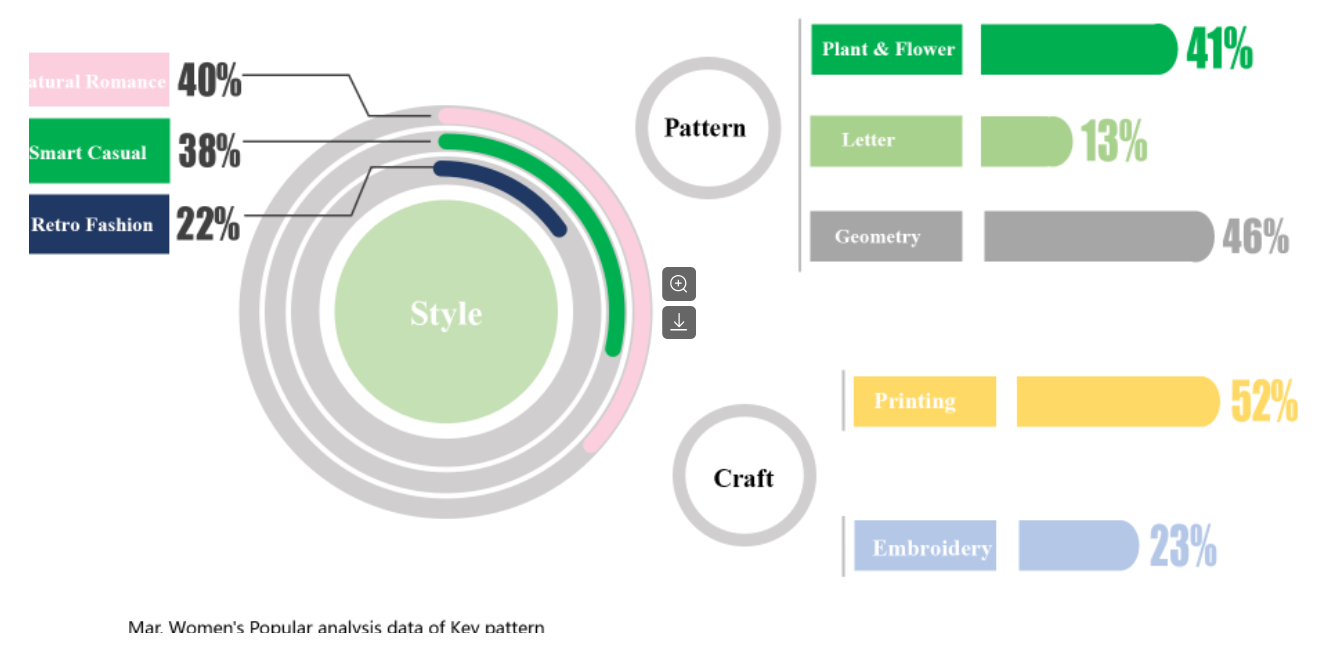 We can see from the TOP10 list that houndstooth, plants and flowers take the first three places. Checks, plant & flower and animal stripes are the key elements in the recent month. Romantic ditsy florals and bright colorways show fashionable visual effects. Trending zebra stripes explore the charm of retro fashion.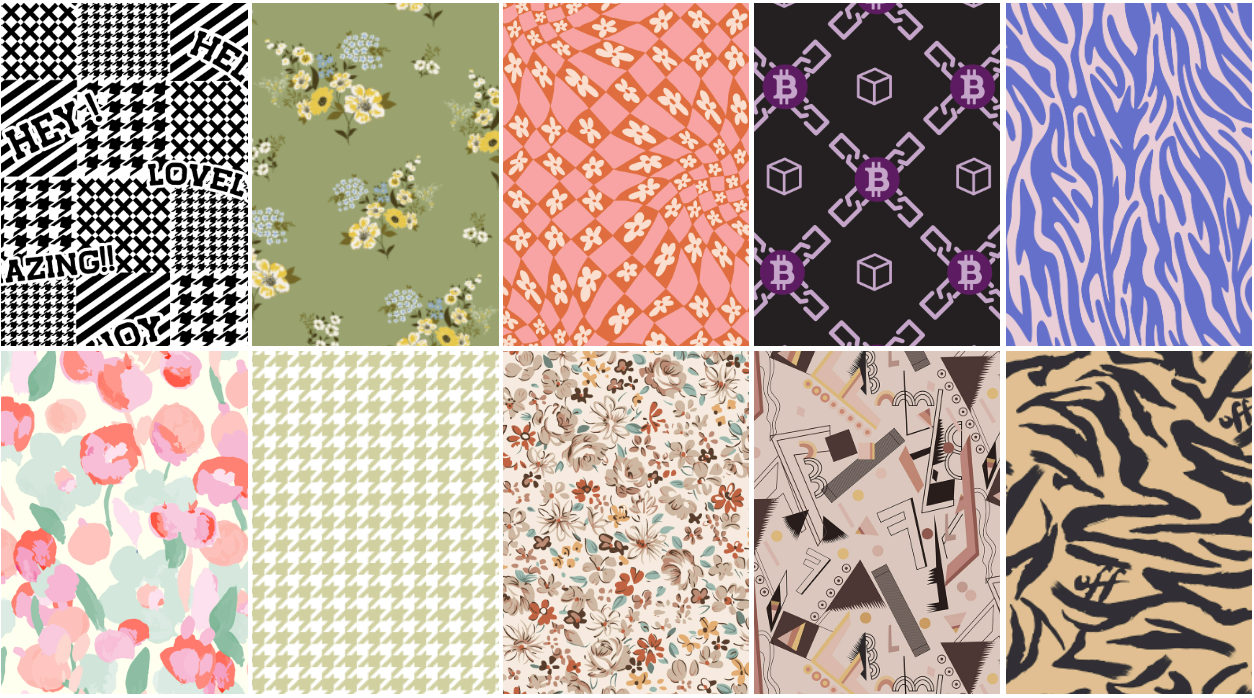 Timeless houndstooth is the mainstream in the recent month. Colorless black, white and gray set the keynote, while youthful pink and green are injected to modernize the palette.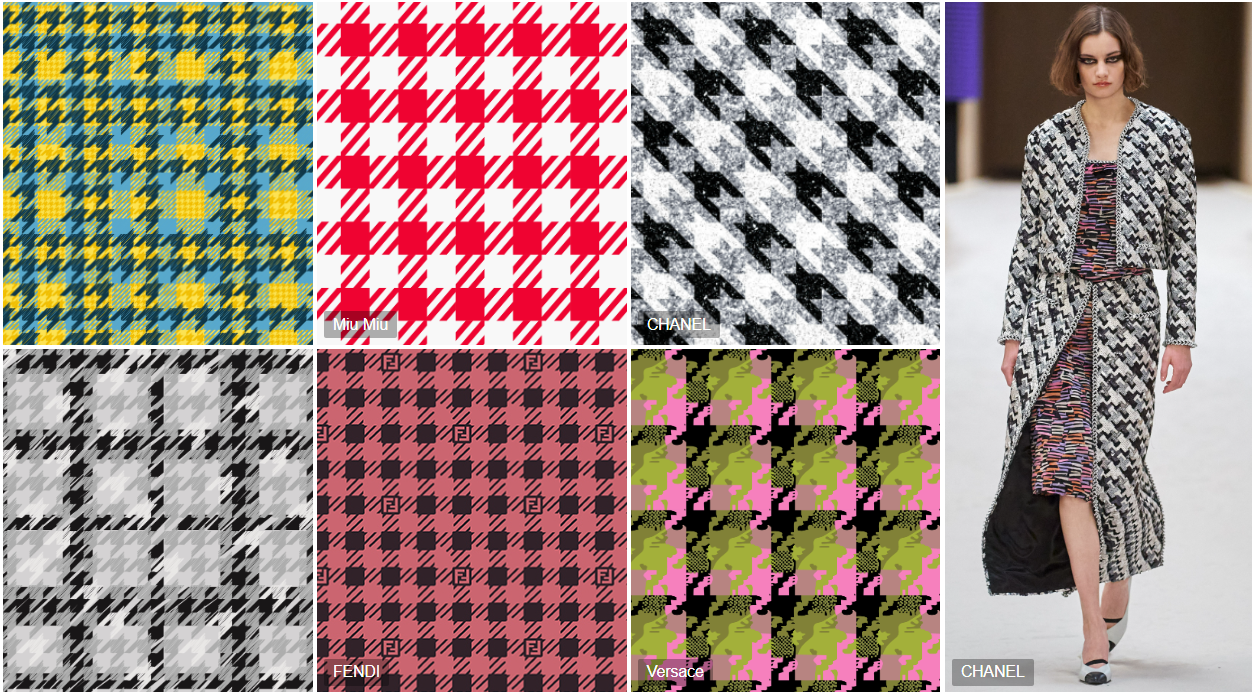 Romantic plants and ditsy florals are presented in pale and mild colors to reflect youthfulness and liveliness. Graceful flowers are printed on casualwear and dresses to exude a thick feminine vibe.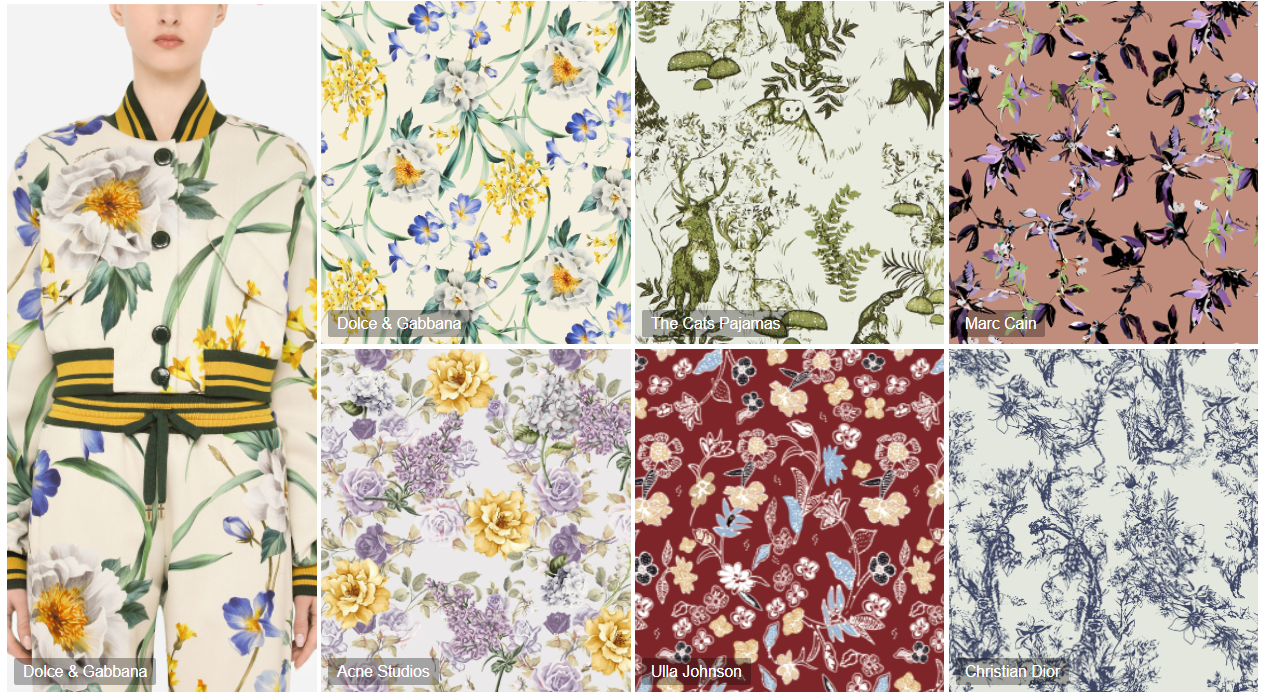 For a full report, pls visit https://www.popfashioninfo.com/details/report/t_report-id_13332-col_132/