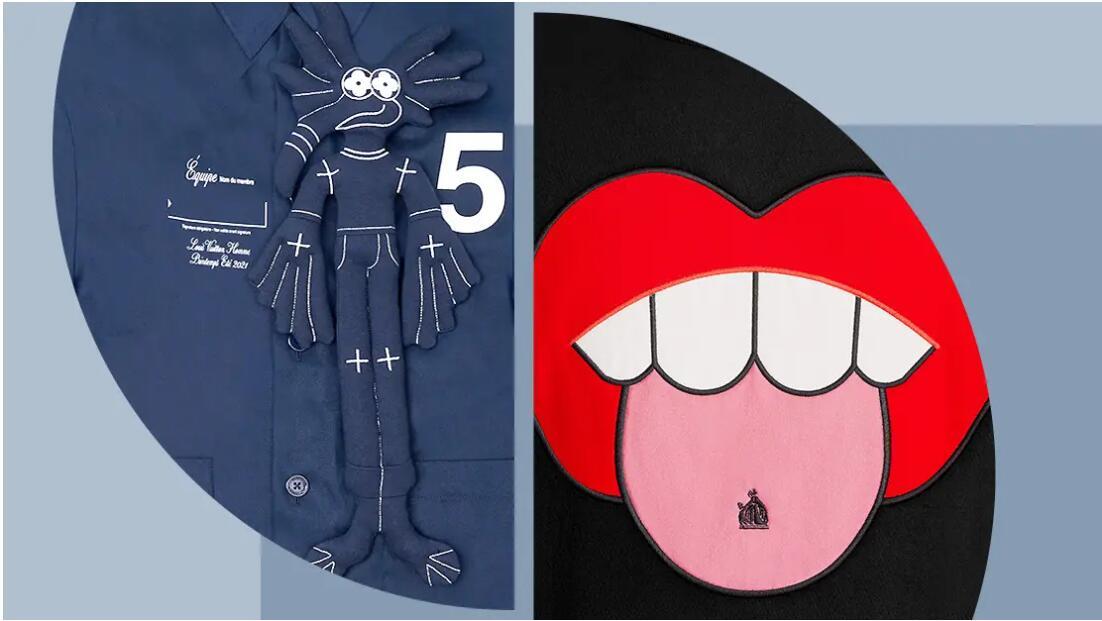 Undoubtedly, updating pattern crafts inject additional value and improve the attraction. Layered craft presents rich visual effects. Playful decorations, beads and embroidery on prints and unintentional brand logo all provide highlights. The popular multidimensional puppets are eye-catching and enhance the vitality.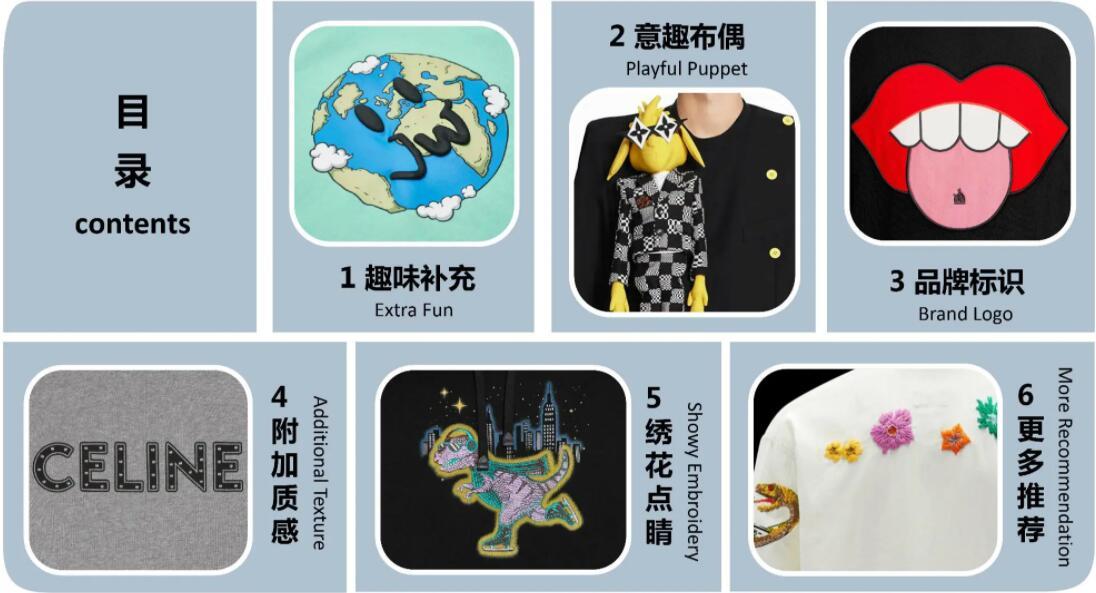 Some additional elements are added into the original patterns to improve the playfulness. LOEWE uses cooperated cartoon IP to take the place of some letters of brand name, which presents the collab design concept and improves the vitality. Embroidery and applique around the letters make the patterns richer and more layered.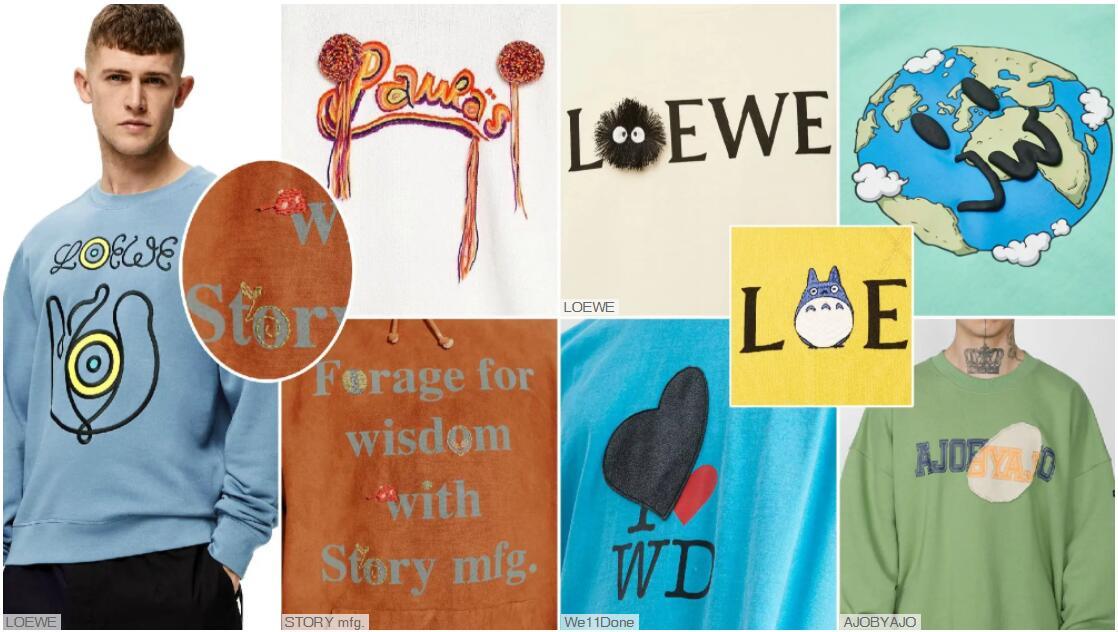 3D puppets are unprecedentedly popular in the last year. And this element is still trendy on the catwalks this season. Its combination with clothes is also more diversified. The enlarged puppet on the front chest and back part of Louis Vuitton is representative. The decorations on shoulders and hoods are flexible. The design of LOEWE's zipper head is extremely distinctive.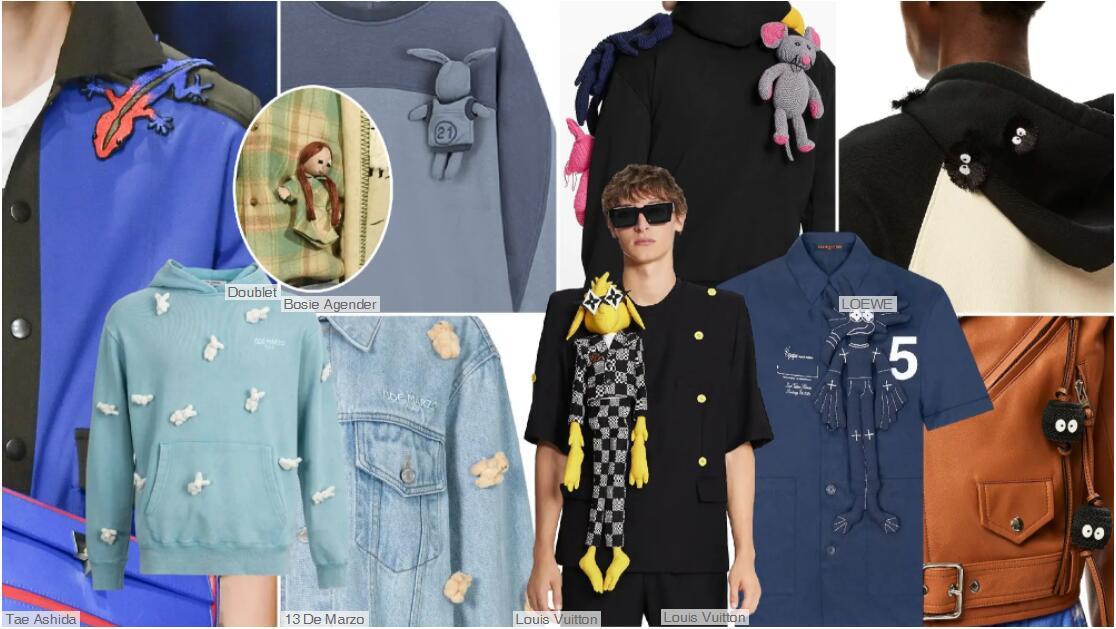 The application of brand logo fully presents the product value. Take Burberry as example, iconic metal letters and embroidery are combined on collar to show delicate quality. The brand logo of Lanvin is embroidered on a tongue, which is playful. Philipp Plein combines its brand logo with pattern. Environmental silica gel is also available to catch eyes.