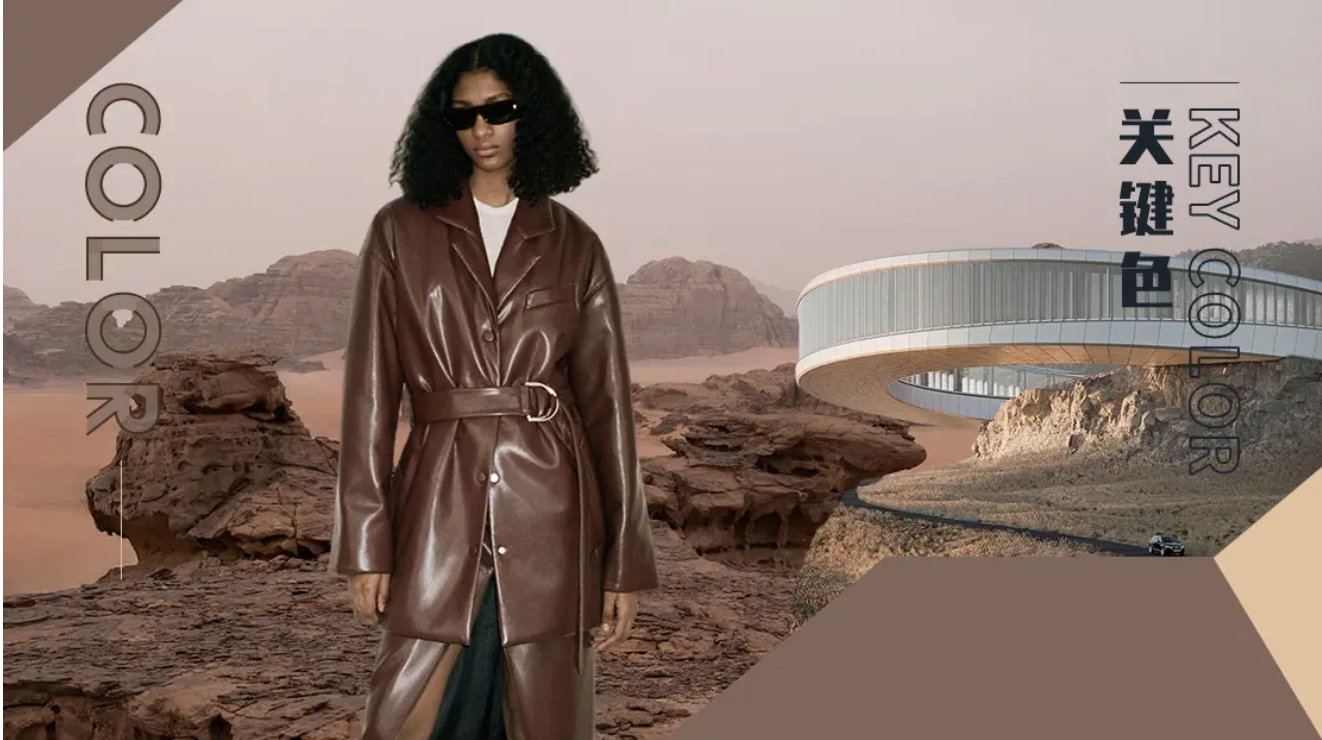 Acorn(PANTONE 18-1314 TPG), the core color in A/W 22/23, is an earthy tone sourced from the nature. The film Dune presented a futuristic desertified planet by the minimalist aesthetic. The hue of Acorn is revealed throughout the film. With the ability to make common fabrics to be luxe, Acorn is used on leather, worsted fabrics, and woolen fabrics to make knitwear, leather vest, and long outerwear.
Steady and low-key Acorn are mainly presented on loose-fit clothing on the runways. Monochromatic coordinates and tonal designs on different fabrics show shade and lustre contrasts. Fluid suits, leather outerwear, heavy overcoat, and textured knitwear present a mini-malist, modernized, and warm urban feeling.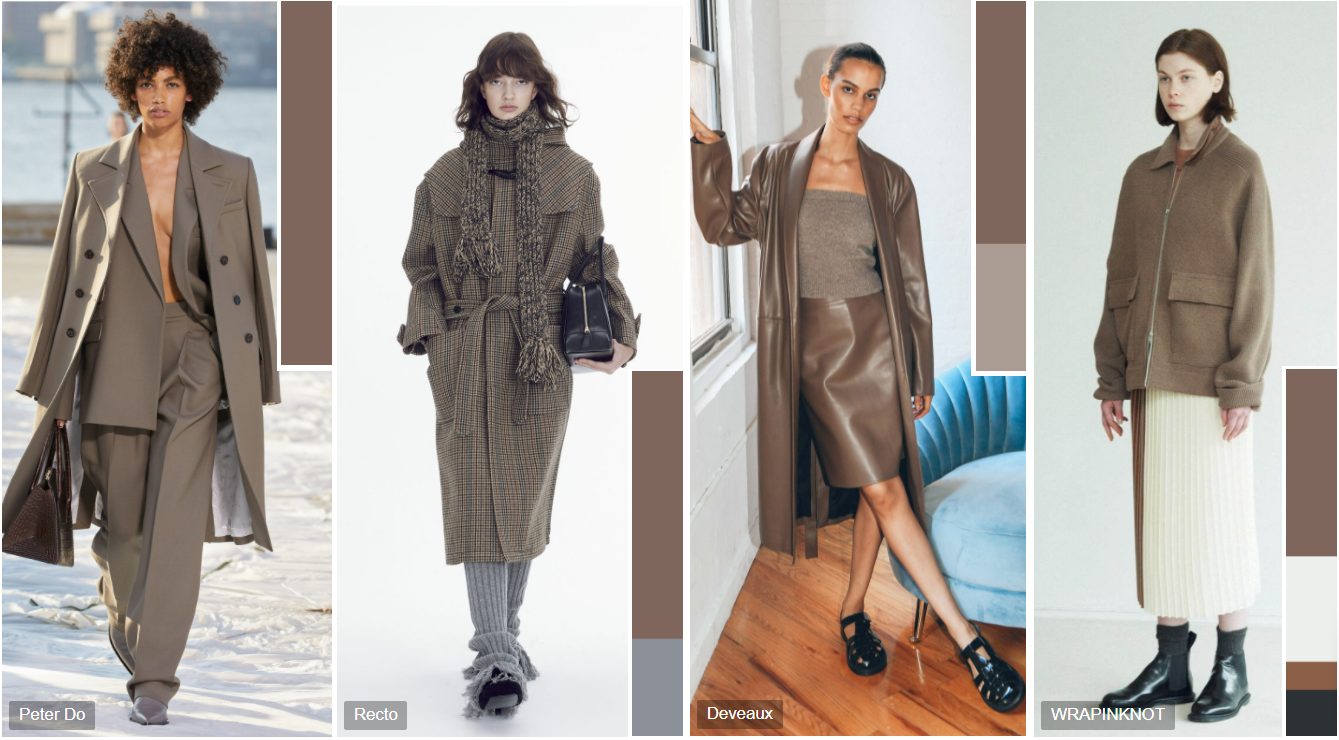 Acorn is applied to diversified materials this season and reveals high practicality. Leather, knits, and wool are the main materials. Natural earthy patterns and color changes present the textures of ground; textured leather and fur reveals a minimalist and tiny women image; Acorn knitted fabric is steady and warm; the use on down jacket presents lustre and thermal performance. All-over simple printing and spray printing on denim are recommended to show textures.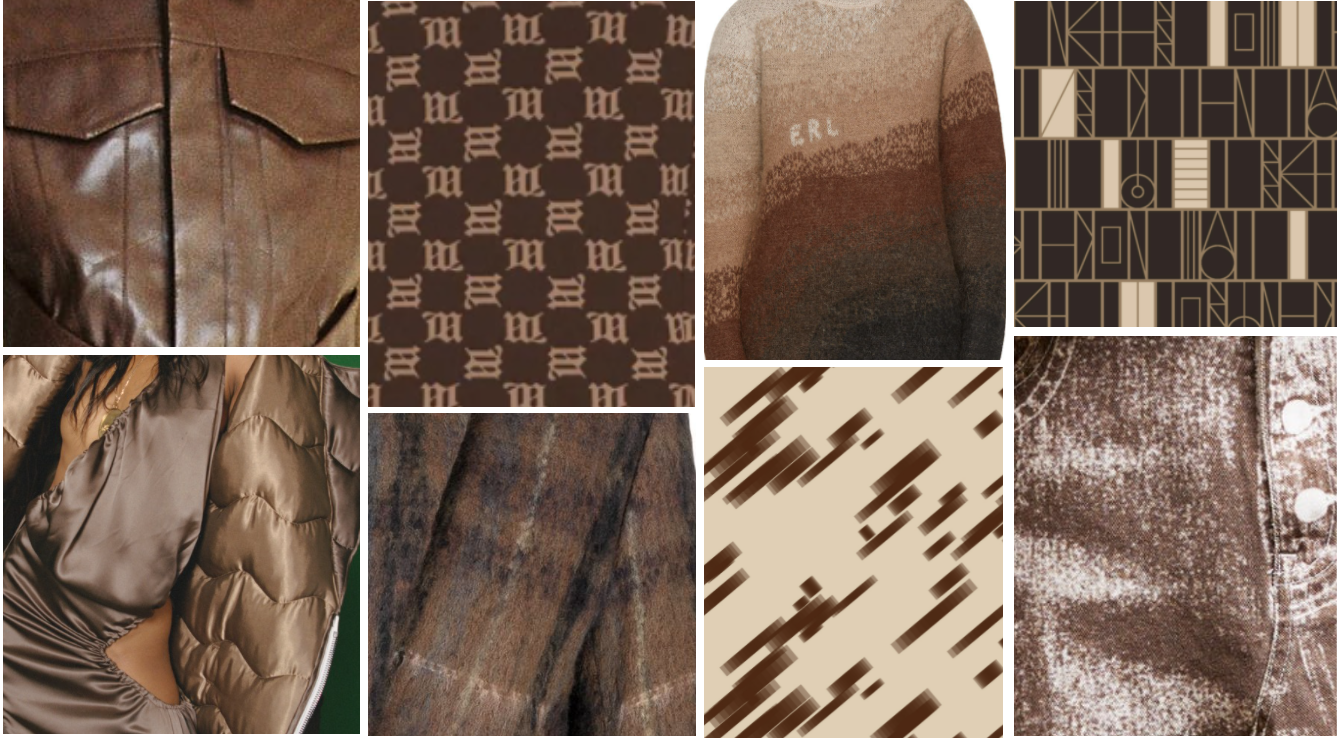 Influenced by the minimalist, classic aesthetics of Dune, designer sources natural earthy tones to find a balance between basics and futuristic minimalism. Dominating Acorn is paired with Mellow Buff to show a mysterious palette. Angel Falls brightens and enlivens the color scheme, which perfectly presents spatial levels.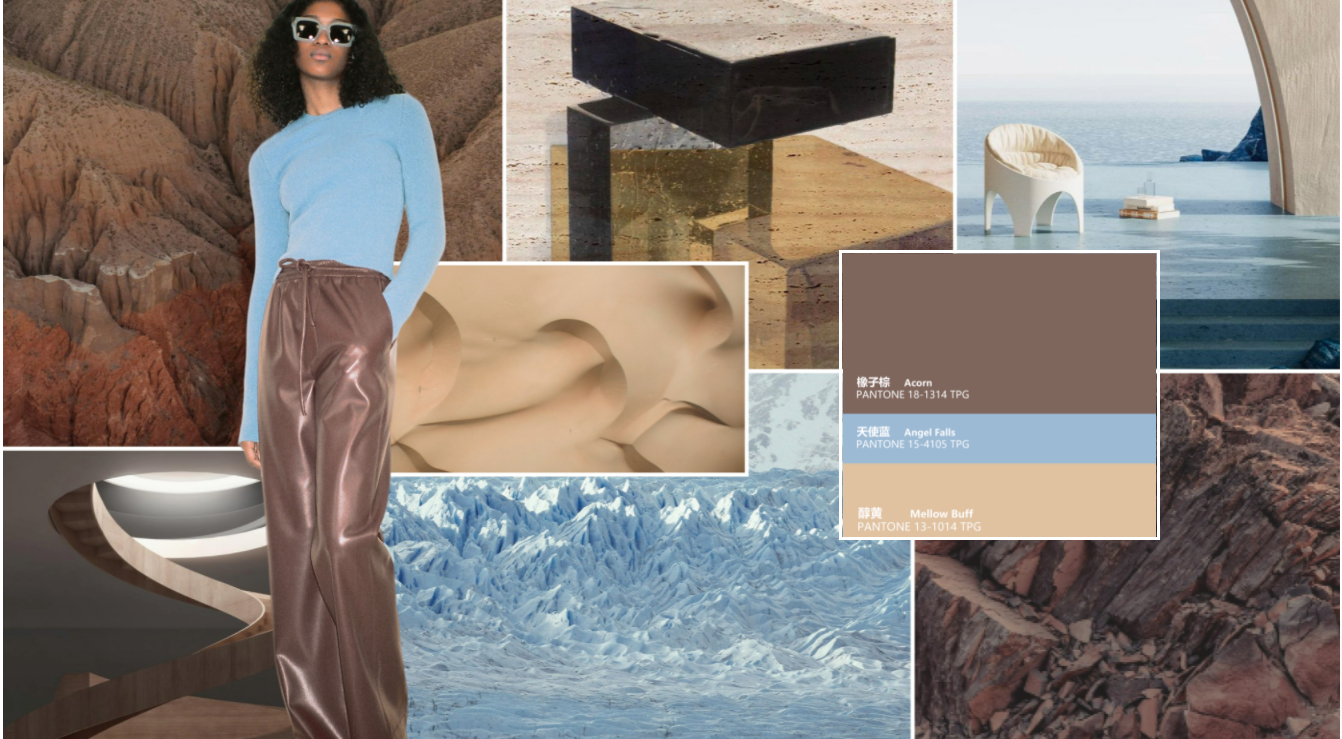 For a full report, pls visit https://www.popfashioninfo.com/details/report/t_report-id_12365-col_125/