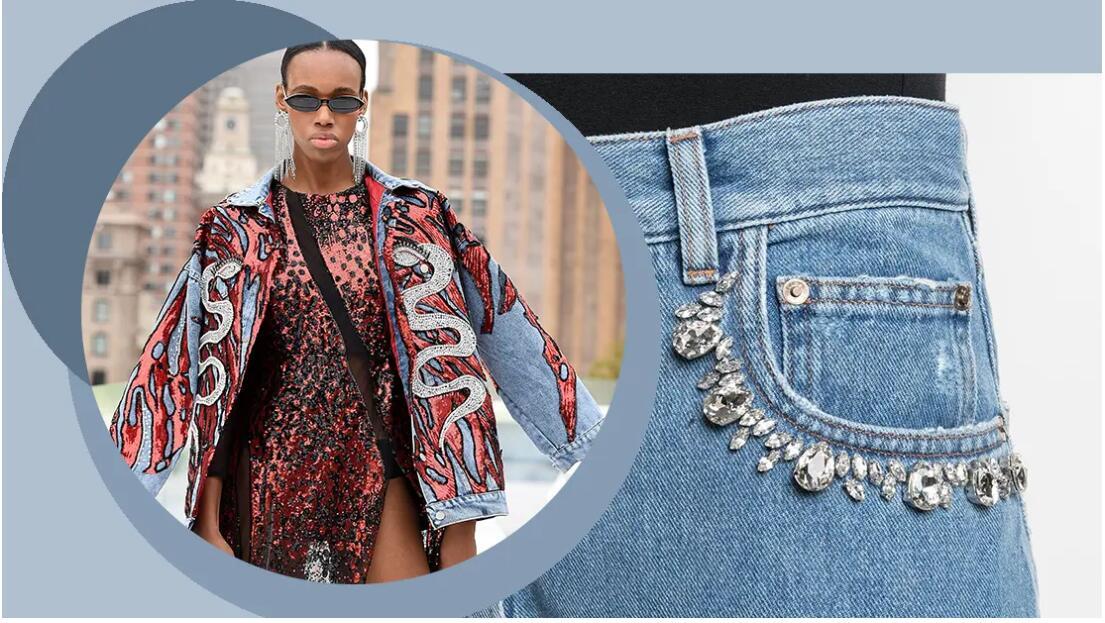 The accessory trend for women's denim under this theme aims at exploring younger and cooler denim items for teenager consumers. Denim brands never stop presenting creative and individualized designs. Sustainable elements are added to take denim into a younger fashion cycle. More than a functional item, denim is also leading the industry. The trendy pearl, rhinestone and sequin return. Individualized chain and rivet present the elevated sense. Various metal eyelets are edgy. These fashionable highlights catch eyeballs of fashionistas.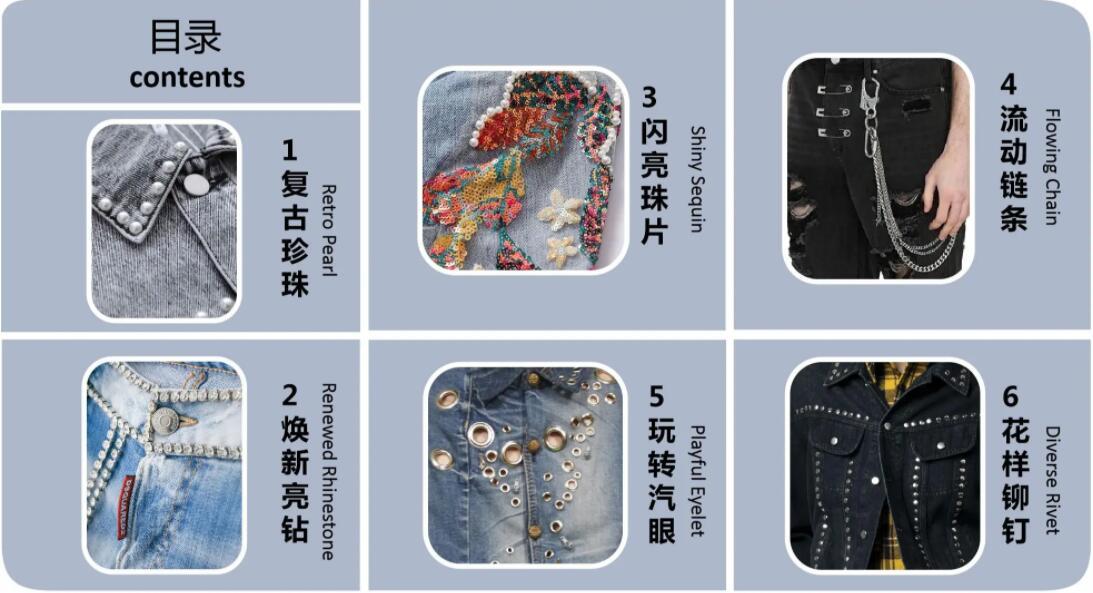 Elegant and retro pearls are fused with leisure denim to break the monotony. Small-size pearls are decorated on edges to present the minimalist visual effect. Intensive 3D patterns use pearls of various sizes to present density contrast. The pendents made with metal elements show individuality and catch eyes.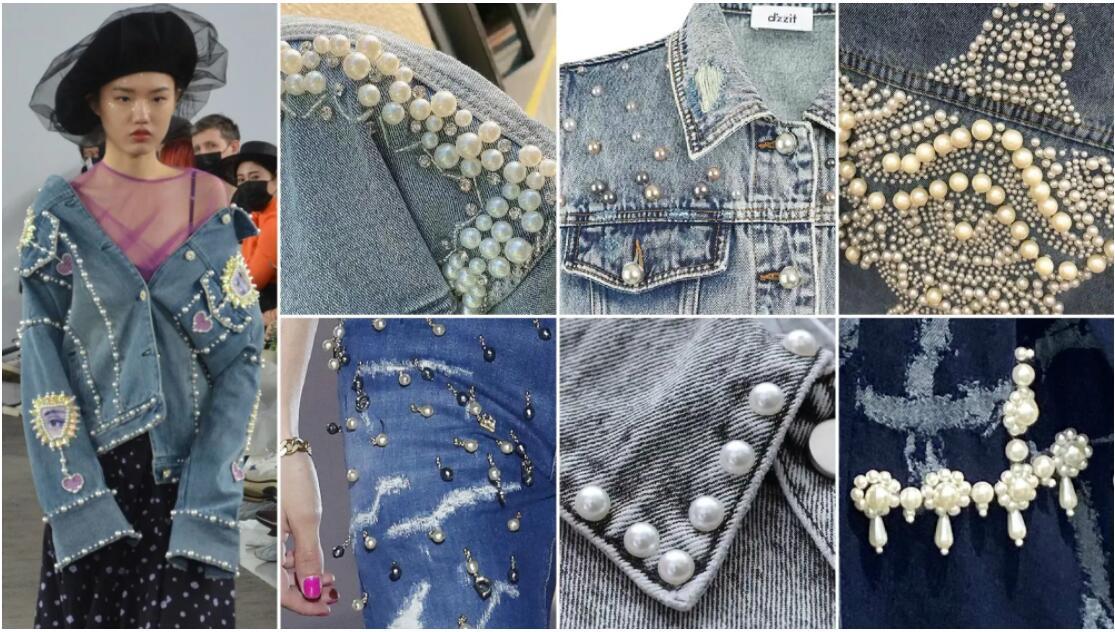 Delicate rhinestones are presented through linear patterns, which decorate the structure and catch eyes. The decoration on structure lines is novel and exquisite. Blocking with gauze and sequin perfectly balances the fashion and sports. The placement application on pocket opening and front part of trousers provides better practicality.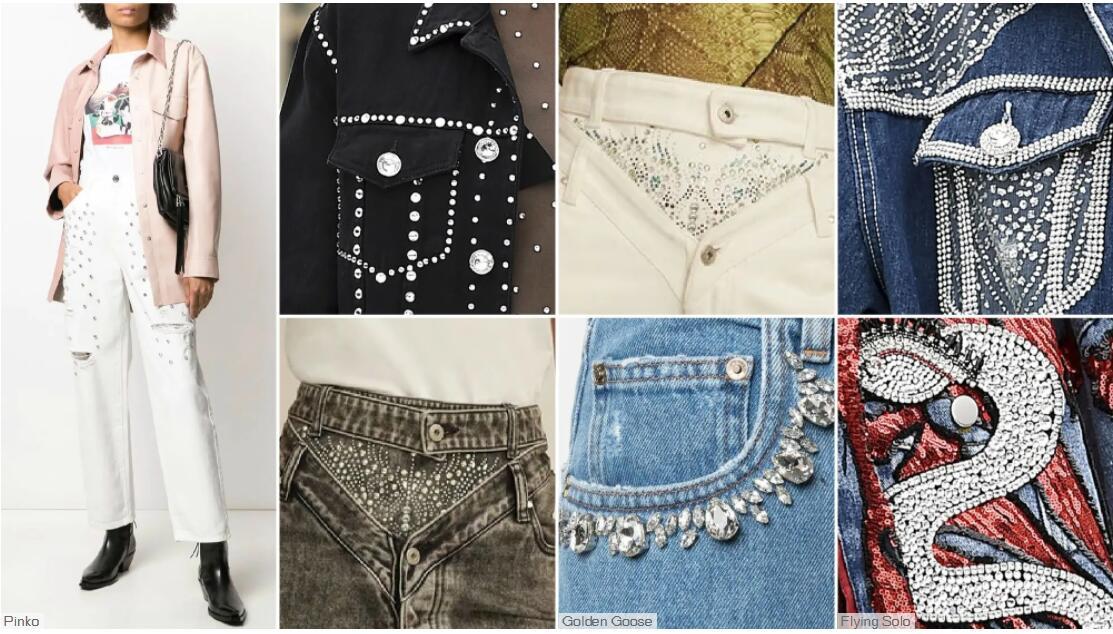 Disco shiny sequins satisfy the young generation, which present the dazzling and blurred colors. Brand logo, heart-shape and exposed pocket cloth use intensive contrast colors to show direct visual impact. Its minimalist fashion attitude with high recognition just fits the beauty-appreciation of Gen-Z. Colorful flower and plant patterns are embroidered on the denim items with decorative pearls and rhinestone to enrich textures.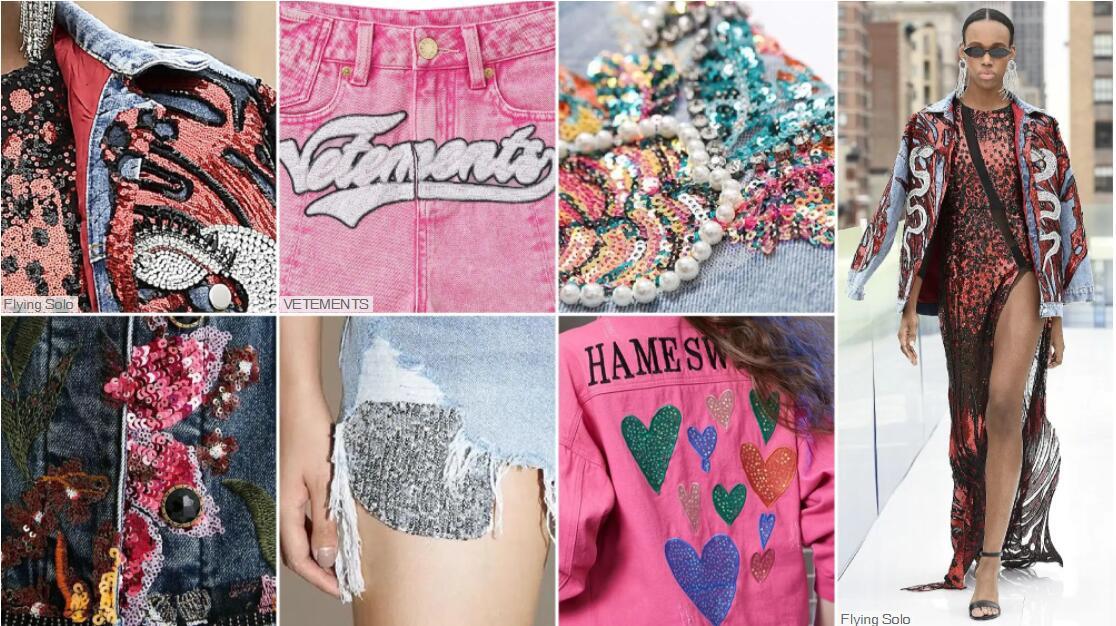 For a full report, pls visit https://www.popfashioninfo.com/details/report/t_report-id_10245-col_127/