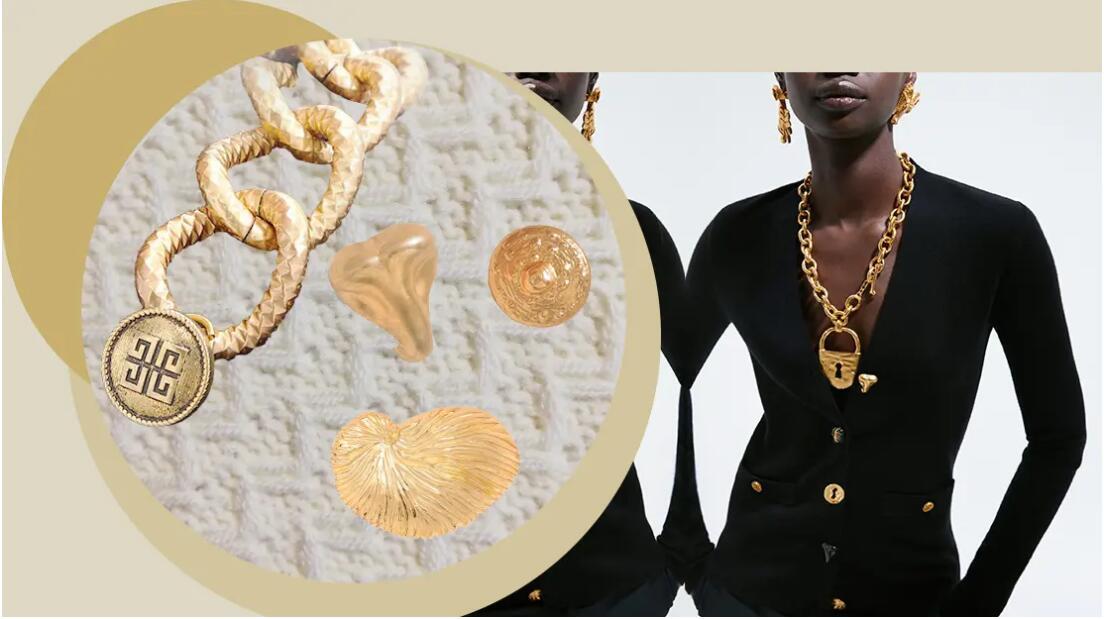 The application of accessory can increase the feature of knitwear and create retro, elegant or futuristic styles. Accessories also present multi-occasional effect. POP-Fashion will trace and analyse the knitwear accessory in every season. The metal accessories of A/W 22/23 women's knitwear are more luxurious, extravagant and delicate. Button, brooch, button loop and chain are especially important. Metal is combined with other gem and diamond. The fusion of metal, drawstring and bead will be a noteworthy develop direction.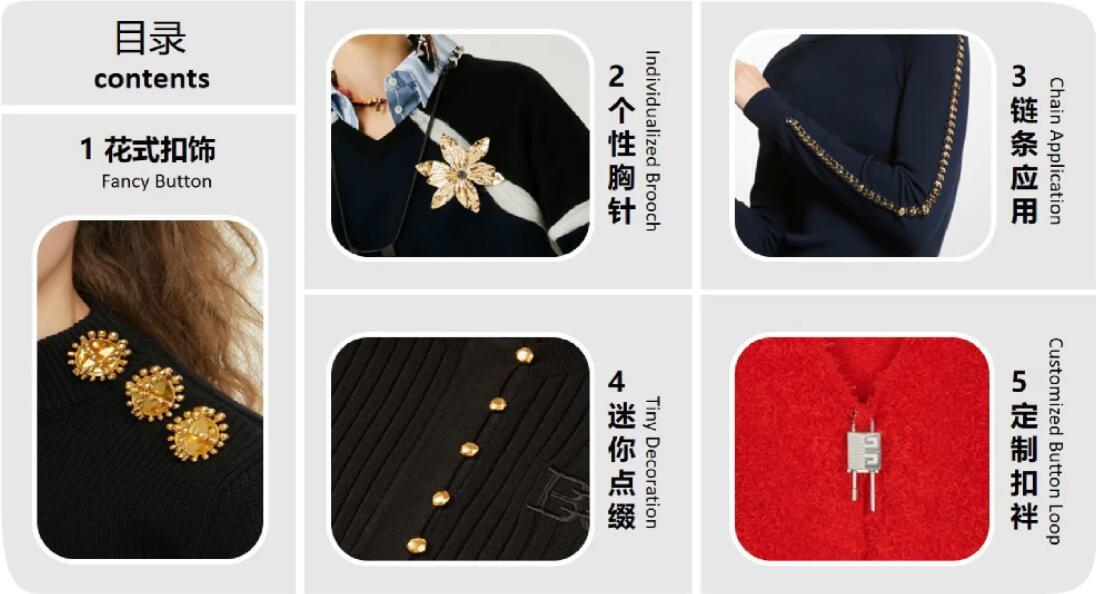 The new metal button on knitwear has more diversified shapes and elements. The decorative buttons on placket, shoulder and neckline of cardigan are eye-catching and luxury.
The new brooch this season is designed in the form of preppy badge, or with the artistic modern elements like flower, daily articles and facial features. The former design pays more attention to the pattern. Multiple badges are combined together on the knitwear; the later one accentuates the abstract changes of styling. Other gems are inlaid to improve the luxury feel and textural contrast.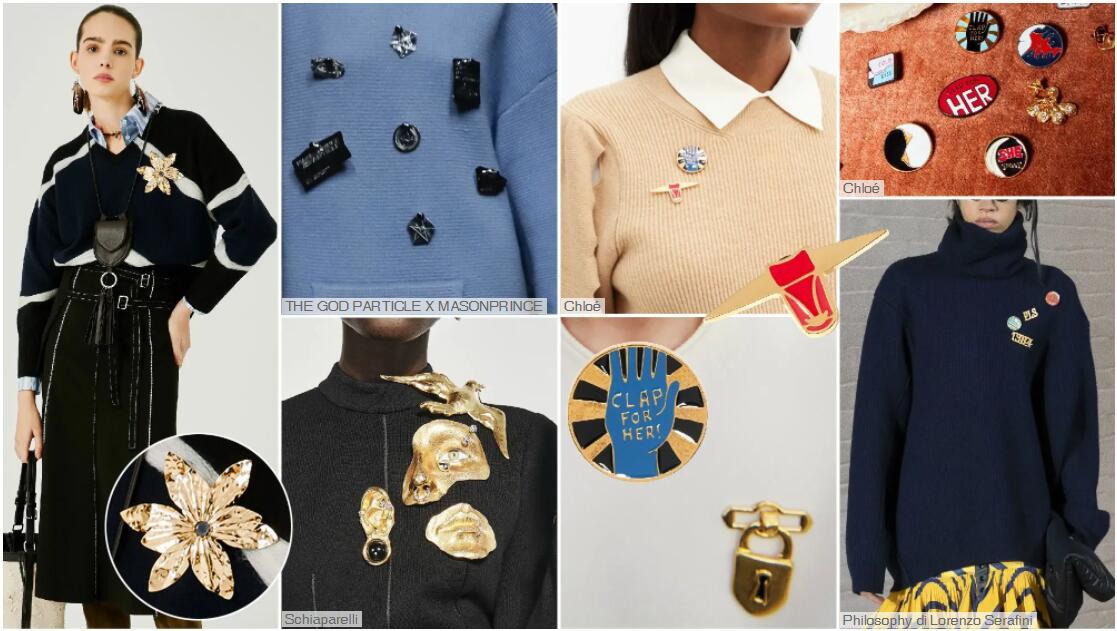 The application of chain is popular in the recent seasons. The metal chain sweater of Alexander Wang even pushes this accessory to the peak. Pay attention to the element integration and the delicate variable forms. The combination of chain eyelets and drawstring is under a rising trend.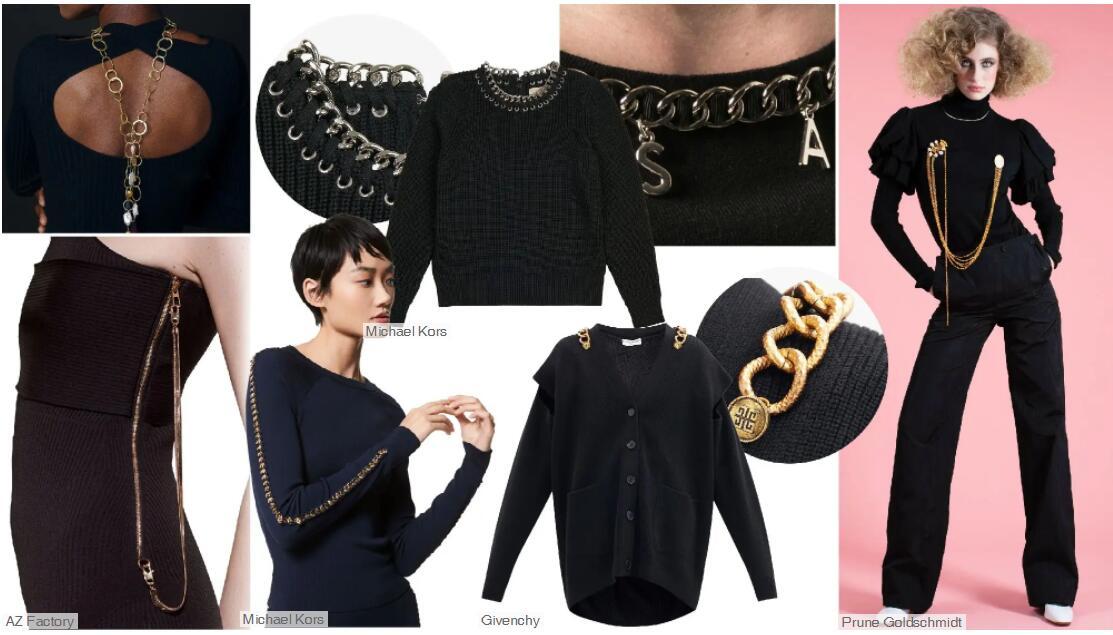 For a full report, pls visit https://www.popfashioninfo.com/details/report/t_report-id_10285-col_127/