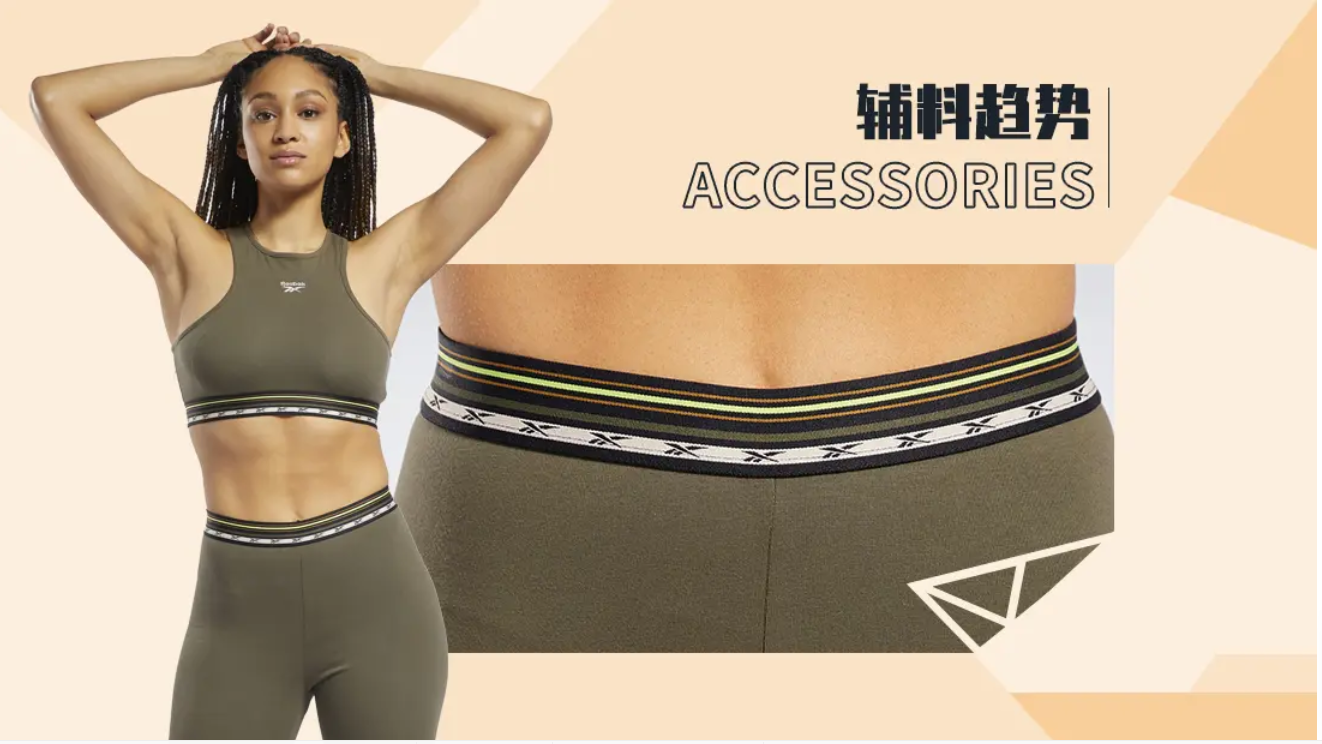 Stretchy ribbons and elastic bands are applied widely on sportswear. How to effectively integrate key accessories and details into timeless products will be the key issue for designers. To be in line with the sustainable development, detail and accessory are at the center of basics. Logo print elastic straps are loved by young brands and consumers. Elastic bands made of nylon fishing cords and see-through mesh are widely appeared on the cuffs and waistbands of jacket to improve the value. Design elements like embroidery and flocking endow accessories with unique appeal.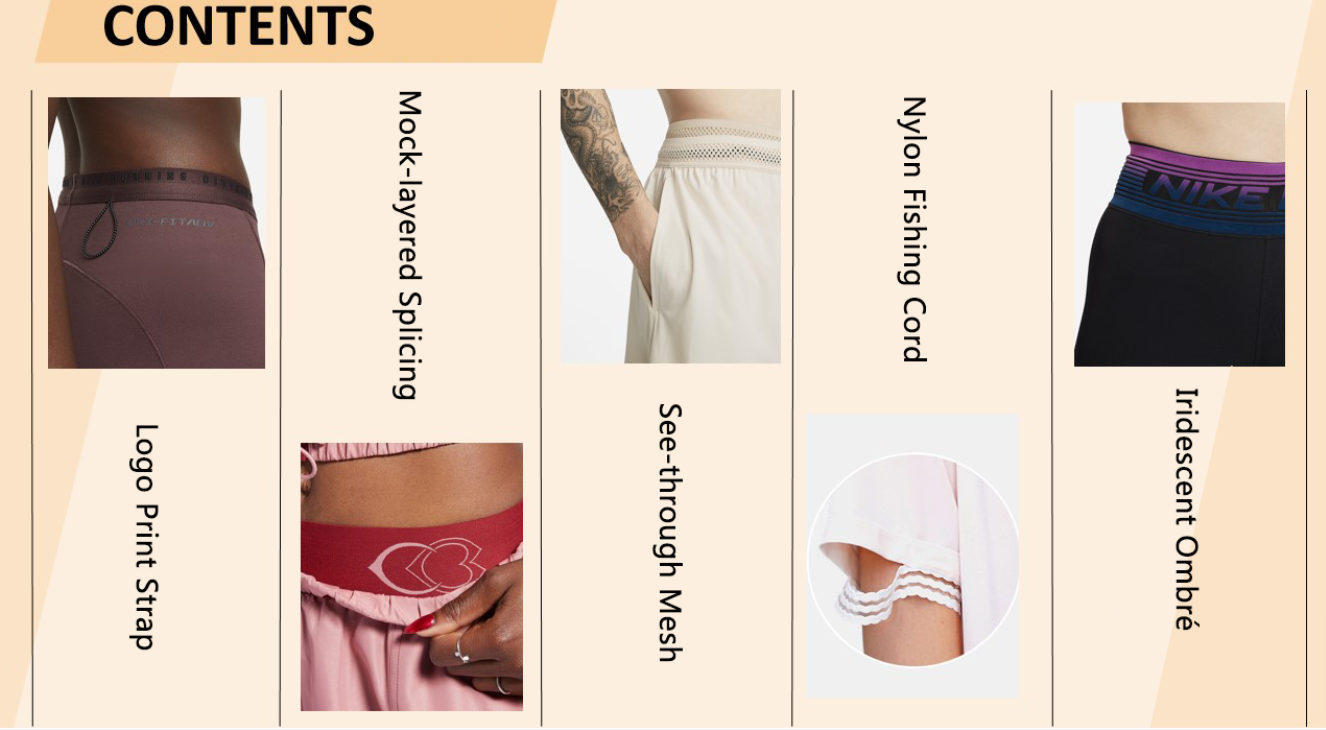 Letter element is essential for fashion design. Brand logos and fashion slogans are printed on elastic bands to reflect the confident and independent personality of the young generation.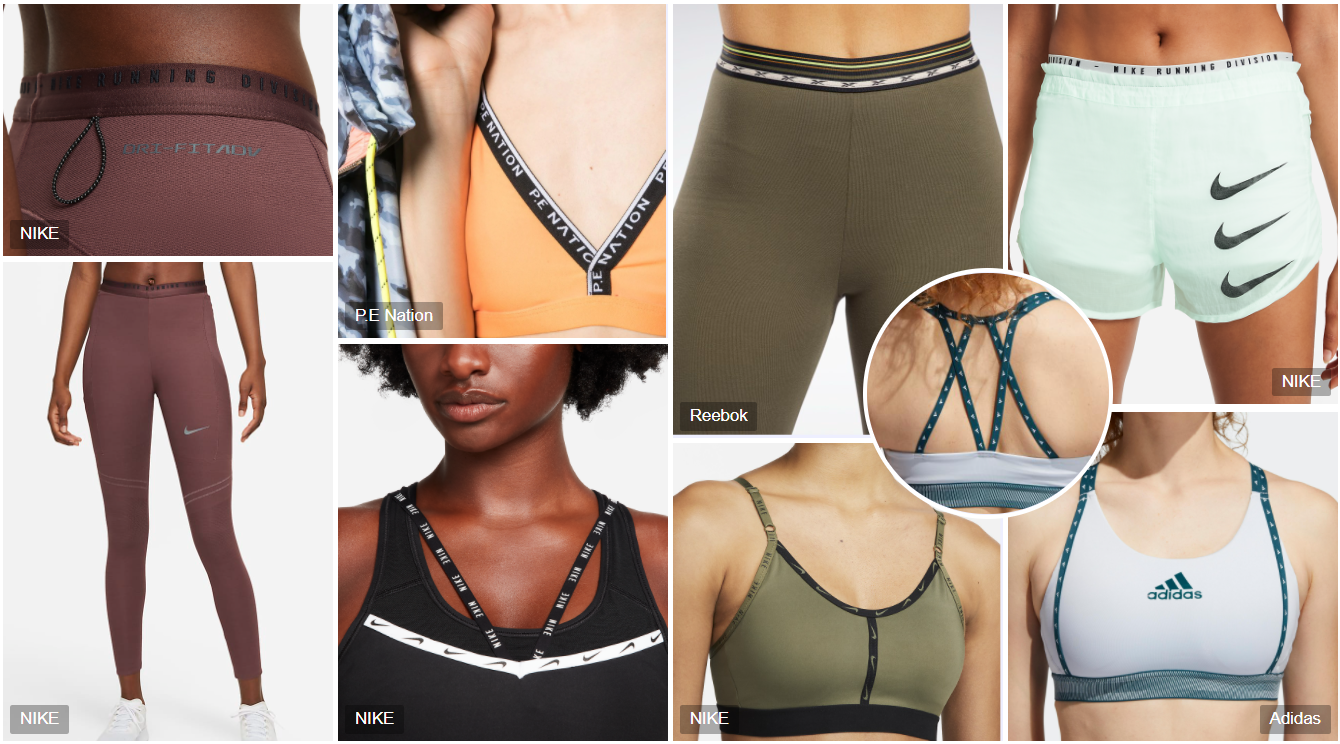 Color blocking and textural splicing are still the key point to allow basics to stand out. For staples, color contrasts and mesh materials provide visual conflicts. Fashionable styles are likely to splice letter print elastic bands.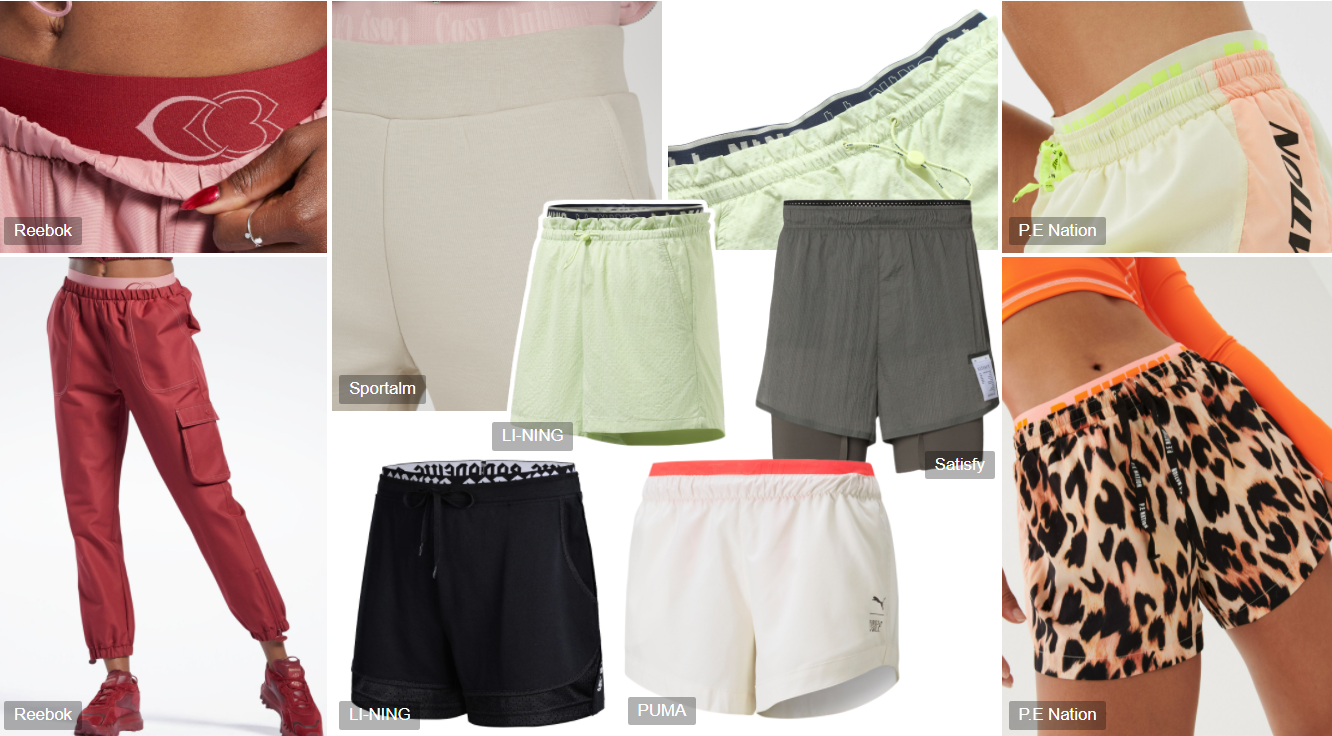 See-through design is more and more stylish. Stretchy mesh ribbons are applied on cuffs, waistlines, and leg openings to show delicate and casual styles. The translucent surface brought by jacquard, corn braiding, and delicate openwork is all-matching and appealing.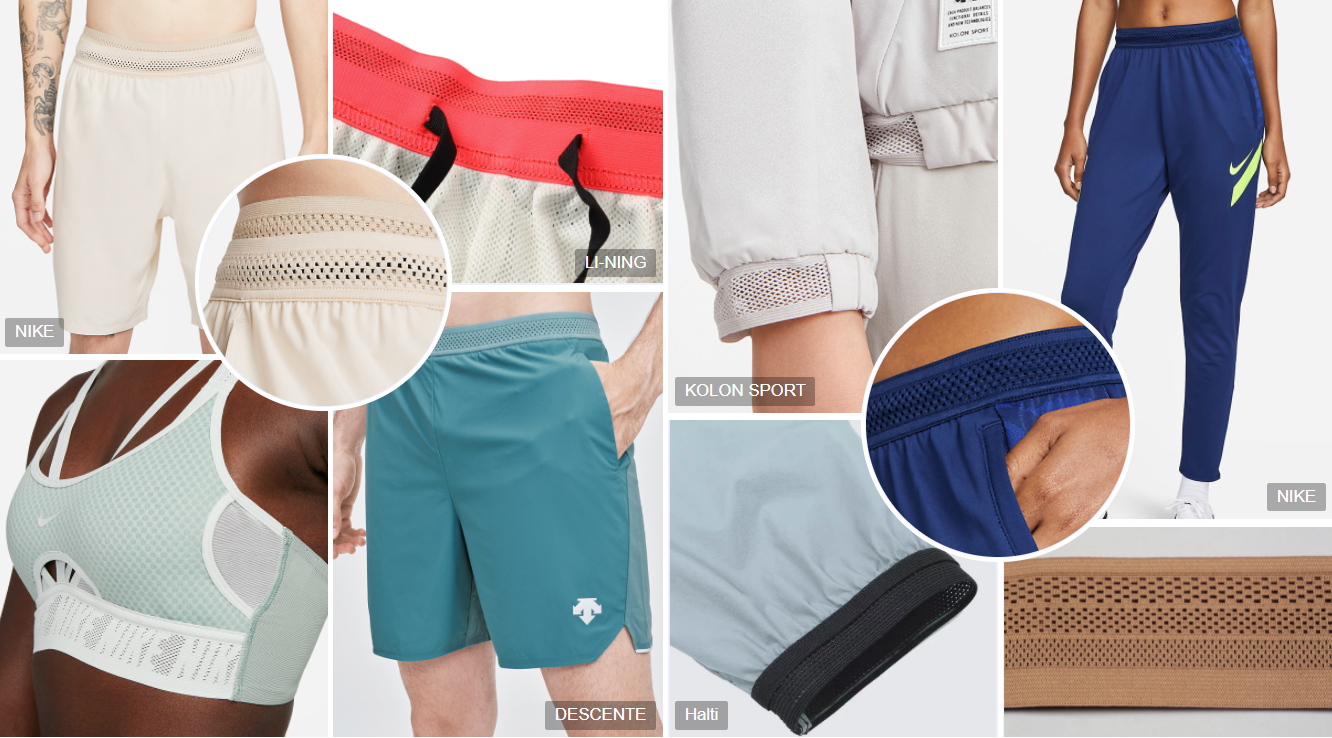 For a full report, pls visit https://www.popfashioninfo.com/details/report/t_report-id_12334-col_127/