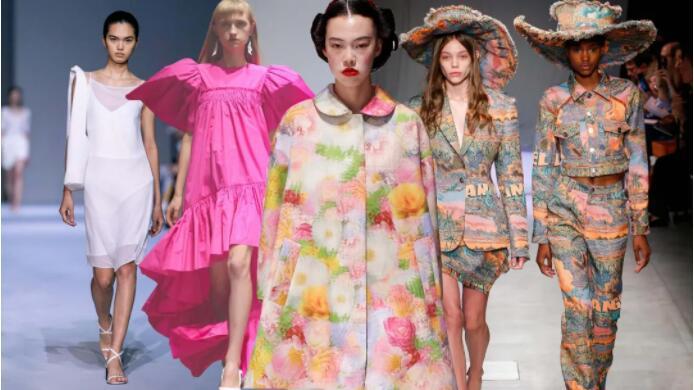 Shanghai, China-The year 2020 is a constant reminder to everyone on the planet that many things may happen in six months.
Today on the streets of Xintiandi, there are almost no signs that the epidemic has affected people's daily lives here. Many people no longer wear masks, go out to eat, shop, and take public transportation. Things worried people only a few months ago now have disappeared. People finally feel relaxed here. Xintiandi is the venue for Shanghai Fashion Week for many years.
Another offline fashion show will be held till 18th in this atmosphere. More than 90 shows are arranged on the schedule, as well as trade shows, showrooms, forums and parties that have been synchronized with the fashion show schedule in the past.
"Our audience is very excited because they can go to a real fashion show," said Tasha Liu, co-founder of the emerging designer platform Labelhood. She added: "We are the only place in the world where we can run shows like this now, and we can connect with consumers in this way."
Just like the features of Shanghai Fashion Week, this season, local commercial brands, such as Urban Revivo, Lily business fashion and Threegun, will compete with emerging designs such as Angel Chen, Shushu/Tong, Ming Ma, Staffonly, Leaf Xia, and Yirantian. In ordinary days, some brands may also exhibit their collections overseas, but nowadays, the local market has become more important.
The new normal in local market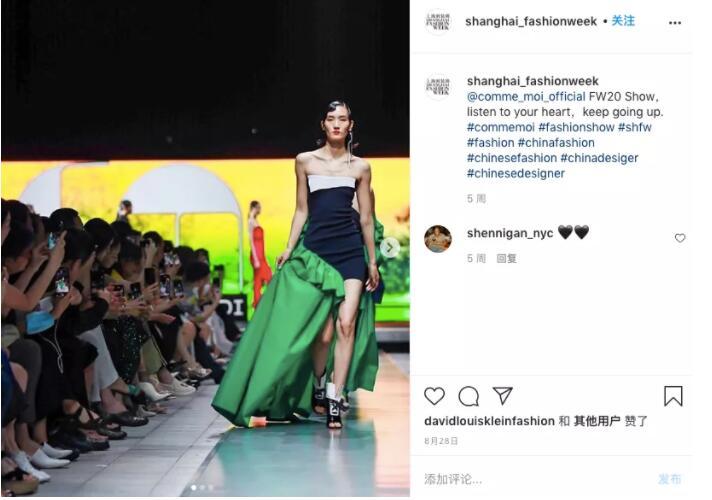 The biggest difference in Shanghai Fashion Week this season is that there are fewer international brands in the Showroom and even on the Runway. At the beginning of fashion week history, one of its main highlights is to serve as a platform for international brands to enter the huge Chinese consumer market.
As early as 2004, Jean Paul Gaultier came to the runway of Shanghai Fashion Week. Since then, many brands such as Vivienne Westwood, Giambattista Valli and Vera Wang appeared on the schedule. It also brought Shanghai Fashion Week a sense of internationality.
In China, multi-brand retail is a relatively new phenomenon. In the past five years, the number of multi-brand stores in mainland China has exploded. Although the coronavirus epidemic is a global disaster for the fashion retail industry, in some respects, it may help in further incubate China's rapidly developing multi-brand retail environment-and it contribute mainly to China's local brands.
The success of the multi-brand retail model is largely driven by fashion consumers, who usually buy ready-made clothes when traveling overseas. Nowadays, due to travel restrictions, these people who are at the forefront of fashion have locked in those multi-brand collection stores to discover among interesting new designs and niche designers.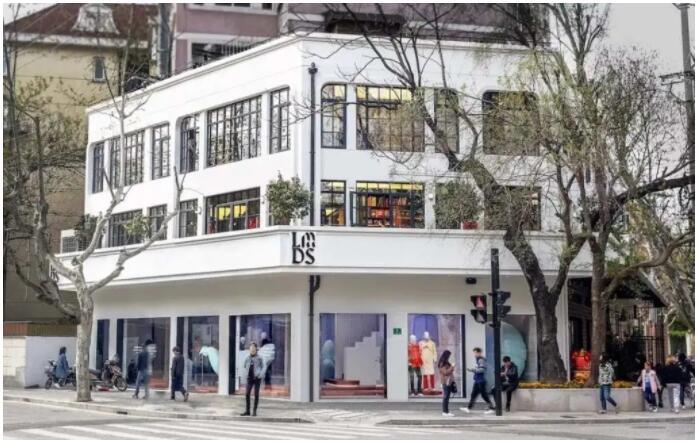 There have been many important international brands in MODE Shanghai Fashion Show and Ontimeshow in the past, but this year, due to the difficulties of international brands going to Shanghai, the scale were reduced.
However, the global epidemic forced local buyers to abandon international fashion month travel, the market expects them to invest more in local brands.
In short, such a new normal is good for Chinese brands but not good for international brands. Although no one doubts that if Chinese consumers will really lose interest in international fashion brands, when these overseas brands re-enter the Chinese market, the situation will be more difficult than before, and the competition will become more intense. In the future, perhaps both professional buyers and consumers are more willing to buy local brands.
In fact, Shanghai Fashion Week has been encouraging "local" business activities for some time, but this year, the pandemic has accelerated this trend.
At this point, no one knows whether this phenomenon is just a flash in the pan, and no one knows whether international brands will re-emerge in Shanghai Fashion Week in the future. But for now, while international brands not participating, the overall environment provides a greater opportunity for local brands.
A more digitalized standard
Although in March, during the Online Fashion Week co-sponsored by Alibaba's Tmall, some critics accused the live fashion release of lack of soul, and compared with the actual offline fashion show, the digital fashion show lacked participation. Fashion Week Organize Committee has integrated a wide range of activities in just one month and under the various restrictions of the epidemic, which is indeed an impressive achievement.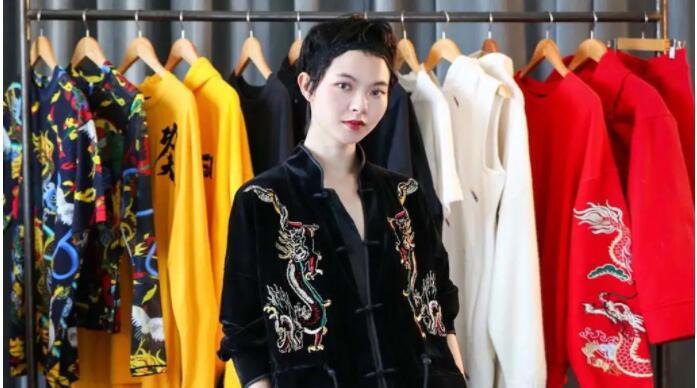 Angel Chen
Alibaba's mature live broadcast infrastructure and Chinese consumers' willingness to participate and shop online are the main reasons why this is possible. Although this season's Shanghai Fashion Week is mainly focused on the return of offline shows, exhibitions and events, it still maintains a cooperative relationship with Alibaba, which host the Tmall fashion election from October 16th to 18th, initiating the warming up of the "Double Eleven" event.
The cooperation is of great significance, because the technology giant Alibaba has been focusing more on cooperation with New York, Paris and Milan Fashion Week to prove its credibility in the international fashion industry. Now in the fashion field, it has also joined the line of "based on the local".
Since the epidemic has inhibited the possibility of multiple displays and thus promoted more cross-border business, online activities are still an important part of the internationalization plan of Shanghai Fashion Week.
Shanghai is not isolated from the world, although the epidemic has forced it to shift its focus, which may have a profound impact on the next few years.
In the world after the outbreak, there is no doubt that China's fashion industry can be independent, but to what extent this will change the long-term structure of local and international brands in the Chinese fashion industry remains to be seen.
View more fashion catwalk style, pls visit https://www.popfashioninfo.com/styles/runways/