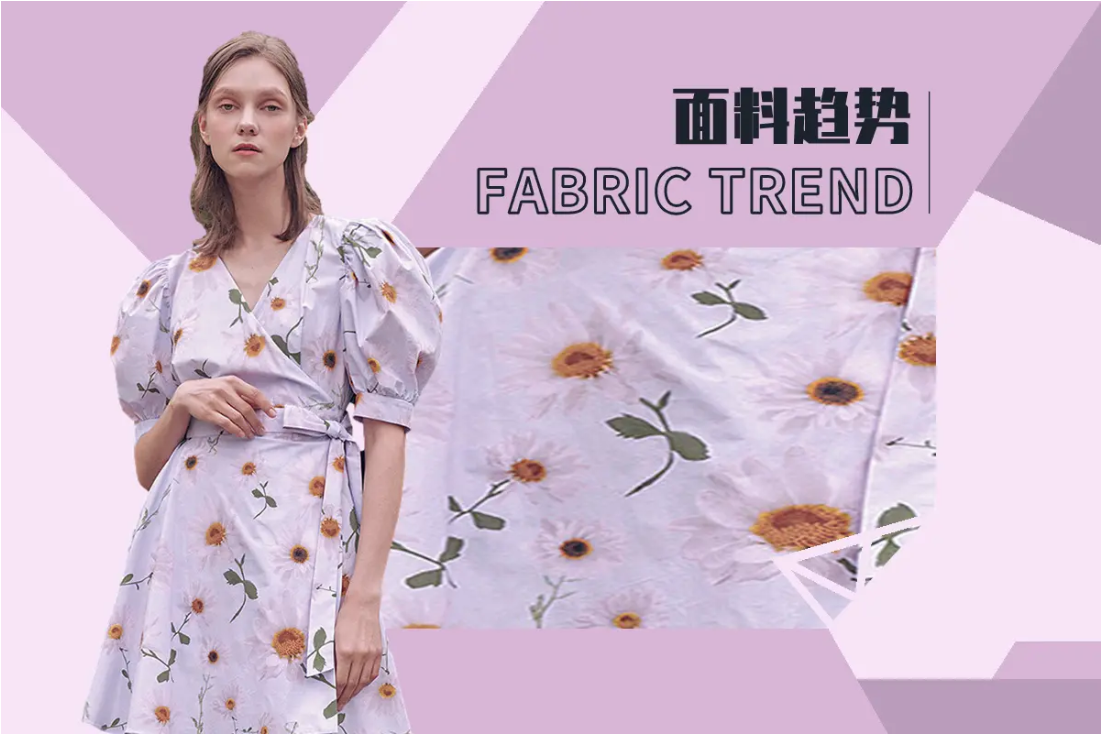 This report focuses on the popular womenswear fabrics in S/S 2023. Ditsy floral print cotton fabric creates a pastoral style. With the popularity of Y2K fashion, stretchy knit is used more to develop bodysuits. The fresh and natural touch of cotton lace is recommended the most in summer. The soft and comfortable texture of leather fabric is also noteworthy. 3D embellishments enrich the visual layers and display the diversification.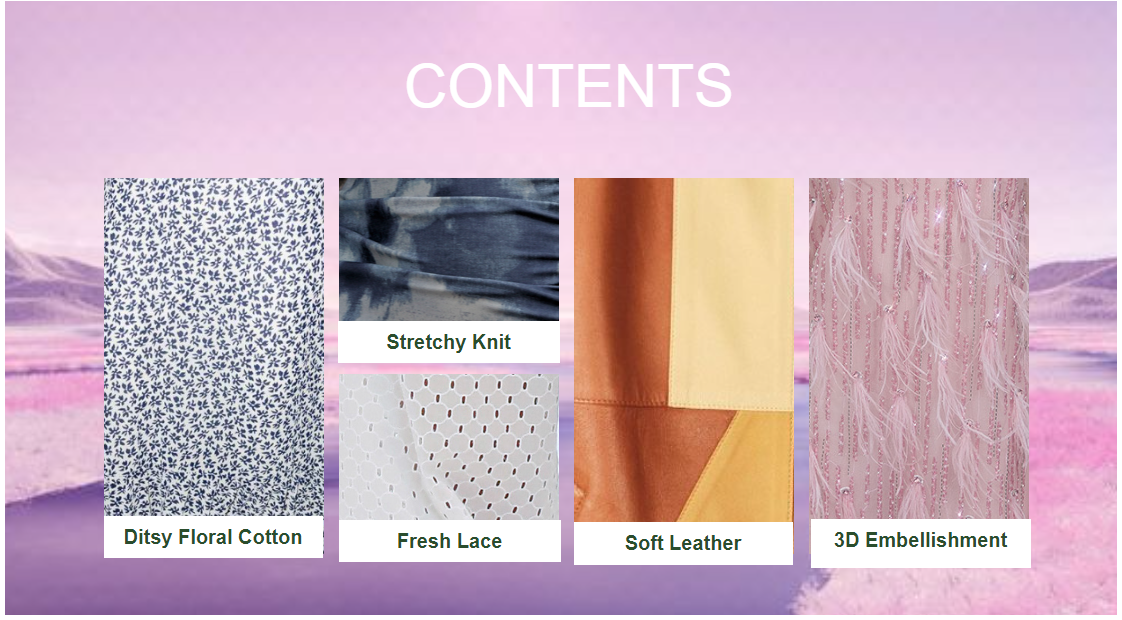 Ditsy Floral Cotton
Keywords: Ditsy Floral Print
The cinched waist of ditsy floral print cotton dress outlines women's pretty body shapes. Bunches of tiny florals are printed on cotton to exude a natural, pastoral touch. We can feel the gracefulness of young girl from different shapes of dresses.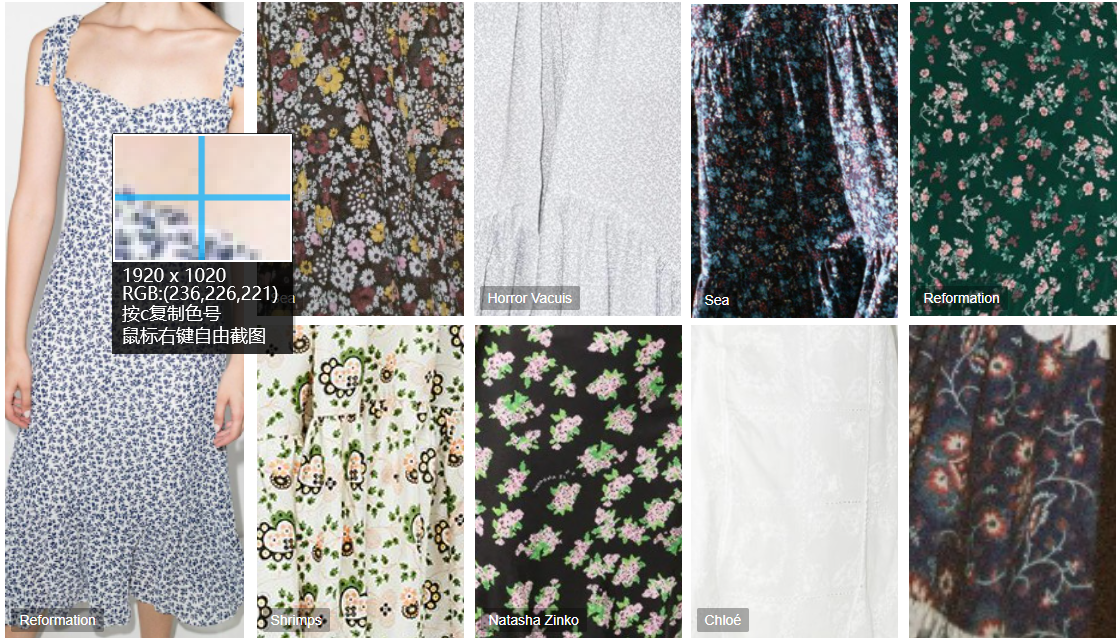 Stretchy Knit
Keywords: Openwork; Twill Knit; Graduated Print
Comfortable stretchy knit is popular in the hot summer to develop tops and blouses. The popularity of Y2K fashion leads to the higher demand for bodysuits. Monochromatic knitted base layer is printed to show different styles.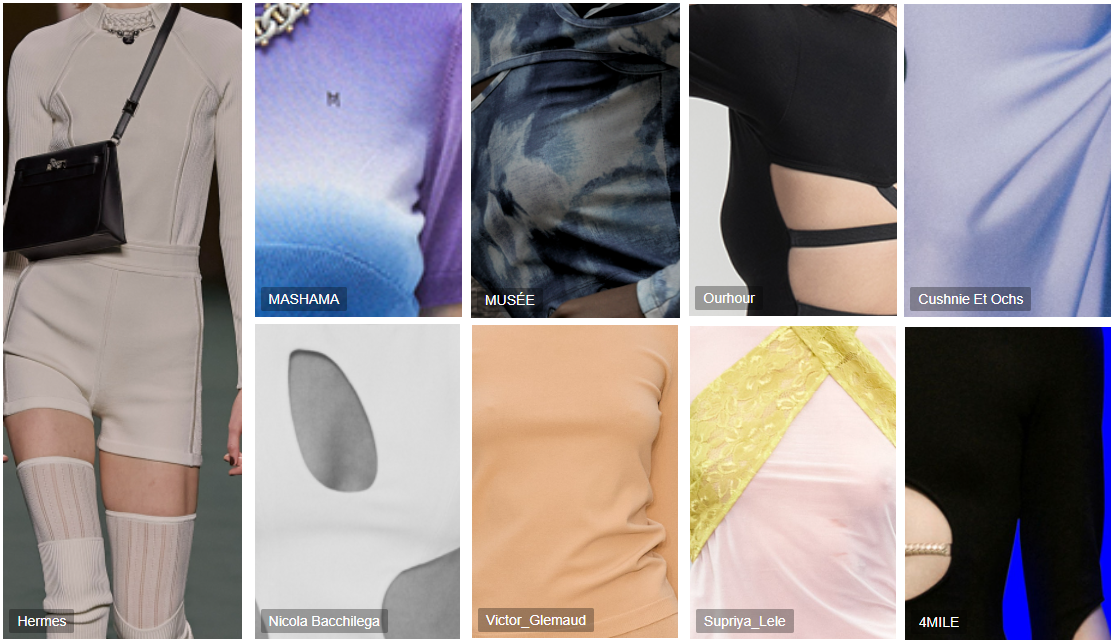 Fresh Lace
Keywords: Water-soluable Lace; Cotton Lace
Lace is a must-have fabric in summer. Flowers and geometric shapes are the main elements for cotton lace. White and creamy tones are used to create elegant and natural dresses. Plain, natural fabrics can also used to develop tops and skirts.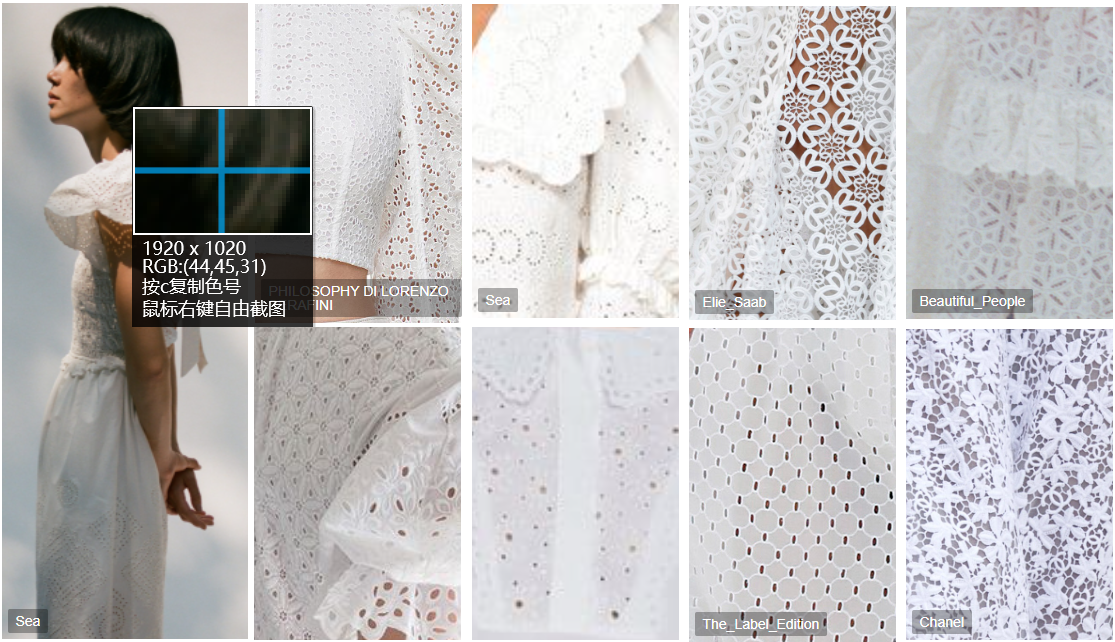 For a full report, pls visit https://www.popfashioninfo.com/details/report/t_report-id_13557-col_127/