The Chanel Spring/Summer 2022 haute couture collection was held this season at the Grand Palais phémère in Paris, which also means that the four major fashion weeks of this season have come to an end.
Unlike in the past, Chinese celebrities still taboo the epidemic, so no one is there, but South Korean celebrities are not taboo. They run around the four major fashion weeks without quarantining or wearing masks, earning traffic, and South Korea, which attaches great importance to the epidemic, is right. There is not much controversy. At Paris Fashion Week, the most popular one is still the cosmic group BLACK pink.
Chanel's leading model Jennie, when he arrived at the venue, had black long straight hair, stinky face, high cold, and a small scented waist suit, which, as always, became the most eye-catching member of the night. Smelly face has always been a standard in Fashion Week. The stinky, cool, and expressionless high-cold style seems to be innate with a sense of luxury. However, this Chanel show is different from the past, Jennie His "smelly face" has also become an outdated display.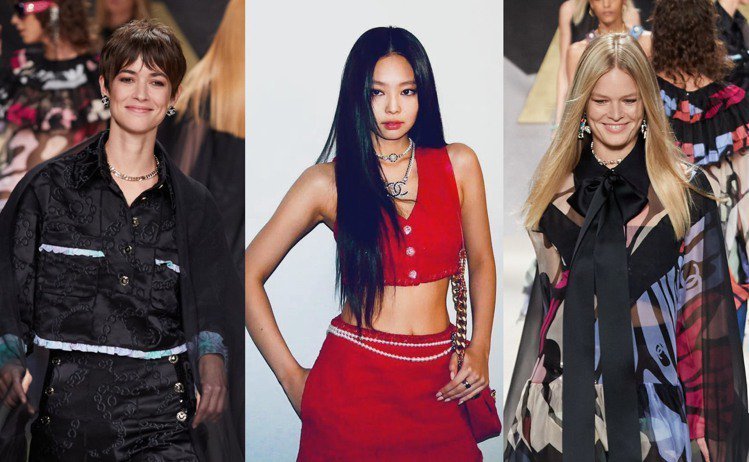 With the popularity of social platforms, fashion shows have become a very easy thing to touch in many people's lives. Unexpectedly, all this will be completely overthrown in Chanel's latest 2022 spring and summer high fashion series show. In the Karl Lagerfeld era of the last century, the models and bodies with smiles on their faces fully demonstrated the beautiful atmosphere of pleasant mood, and they returned to the 2022 spring and summer high fashion series show.
When you look down the stage, your face is expressionless, the model is walking on the rooftop, and the spring breeze is brimming with it.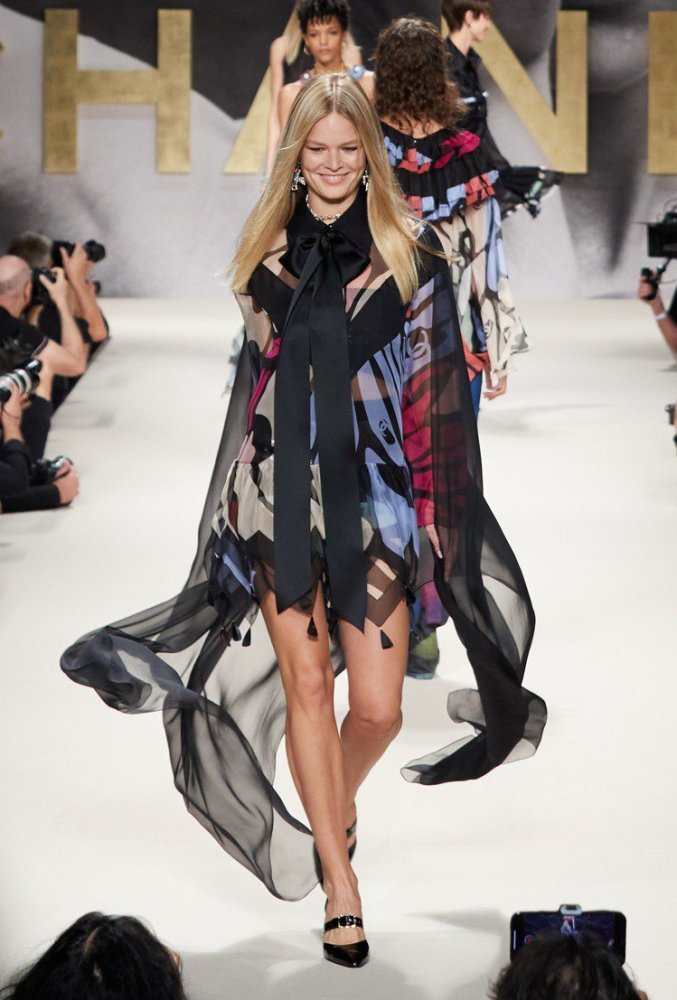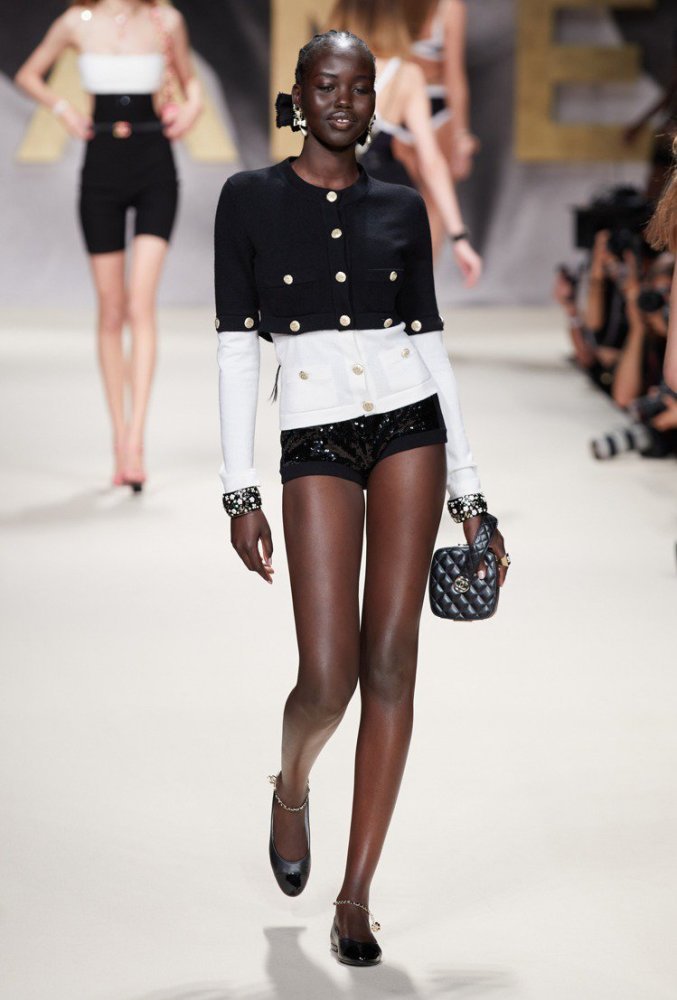 When Karl Lagerfeld was the artistic director of Chanel, especially in the late 1980s and early 1990s, his goddess of muse was like Claudia Chevron, Ines' Lafa Sanchi and others. These supermodels were in When the catwalks show a cheerful smile, and the models at that time didn't walk straight ahead like most of them now, but rather like performing a stage play or dancing. They have various postures and can move around freely, stretch their limbs, etc. While showing off their clothes, everyone can also show many personal traits. This may be the reason why many legendary supermodels were created in that era because they have a real human touch, not just a model of new clothes.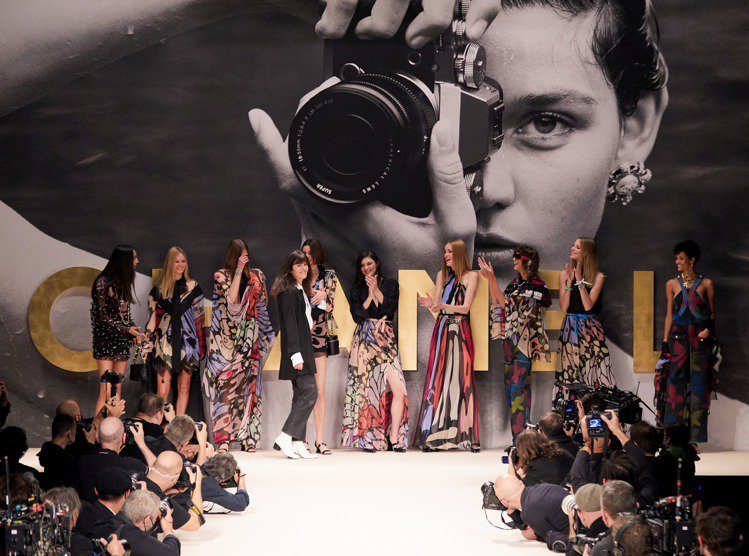 The theme of the runway is a photo of model Vivienne Rohner pressing the camera shutter button.
This was also the original intention of the art director Virginie Viard. She wanted to return to the fashion show features of that era, so she raised the catwalk so that the photographer could capture every detail around it, and the model did not use it. Maintain a high-cold posture, want to laugh or add a lot of situational performances to yourself, and play whatever you want. "In the 1980s, I liked to hear the sound of camera shutters one after another in the show, while the models walked on the raised catwalk. I wanted to recapture these emotions." Ya said.
As Virgenievia wished, the focus of Chanel's fashion show, through various changes and careful arrangements, returned to "clothing, model and photographer". Therefore, the form of the runway and the style of the model's display of clothing are obviously different from the past.
Many new outfits this time have returned to the late 80s and early 90s, making people feel the charm of Chanel classics. First of all, there are many black and white swimsuits. This is also the trend that Karl Lagerfeld brought up in the 90s. Virgenivia matched many accessories to enrich the fun of wearing.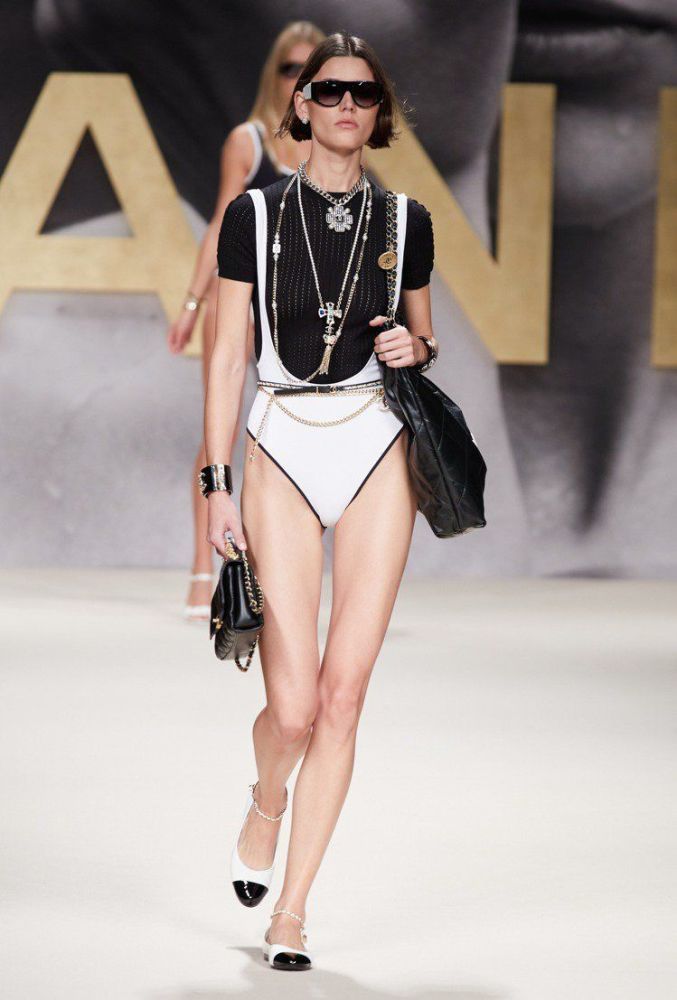 Perspective elements are also used extensively, with chiffon or net yarn to present a sexy and dreamy femininity, but most of the matching cuts are relatively neat styles, recreating the image of fashionable women of that era.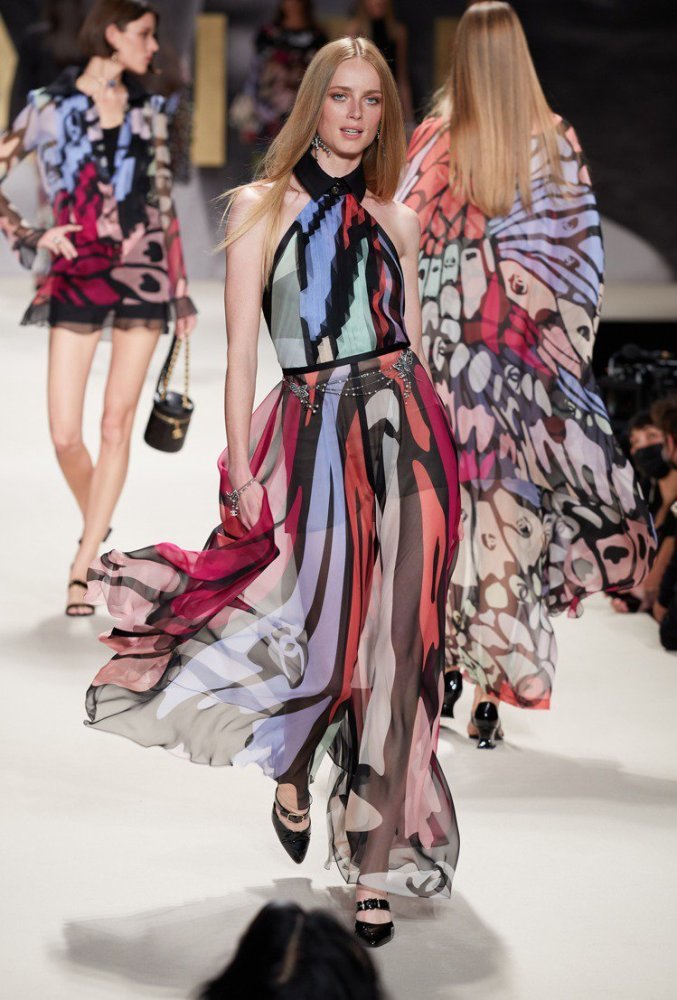 Single pants can be changed in a variety of style combinations, which can be elegant, formal or lively and casual. Tweed creates a wide suit-style dress or a short skirt suit with a wide upper and a narrow skirt, which reveals a neutral and playful charm. At the end, you can see a series of elegant and dreamy color printing designs. Large shopping mommy bags or rhombohedral bags with soft structure but connected with rough leather and chain straps add a stronger flair. The Mary Jane shoes or sandals decorated with trapezoidal heels and buckles are described by Virgenivia as reminiscent of pirate shoes.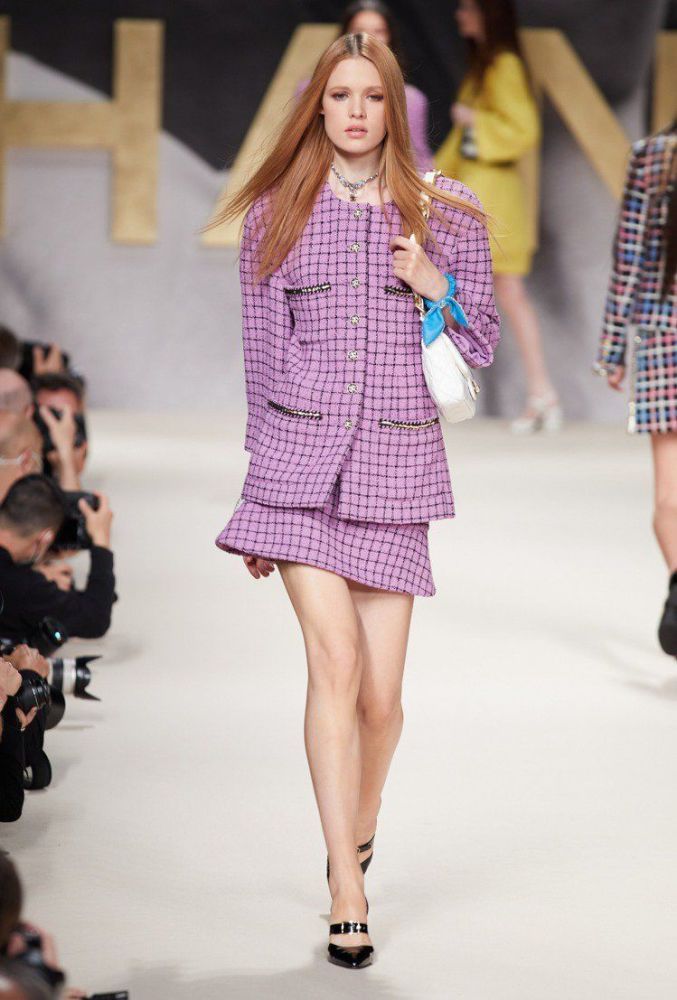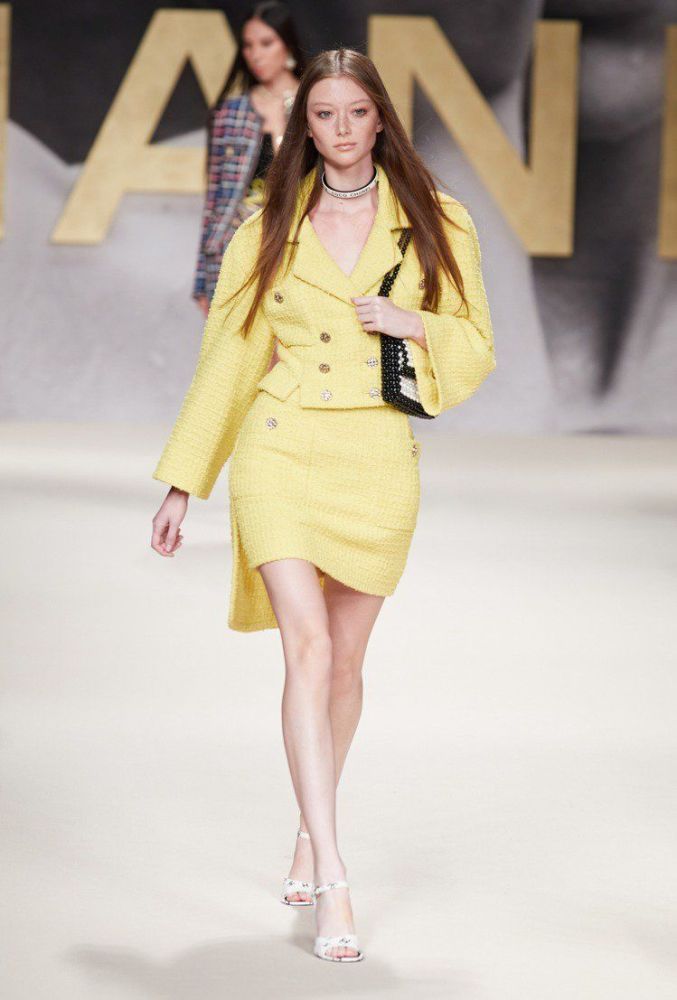 Chanel brand ambassador BLACKPINK member Jennie wore a red short skirt suit with black long straight hair. French actress Rebecca Dayan, American model Quannah Chasinghorse-Potts, Alma Jodorowskytogether support this classic show, and even rarely with Christine Stewart Lily Rose Depp is in the same frame, leaving a classic scene in history.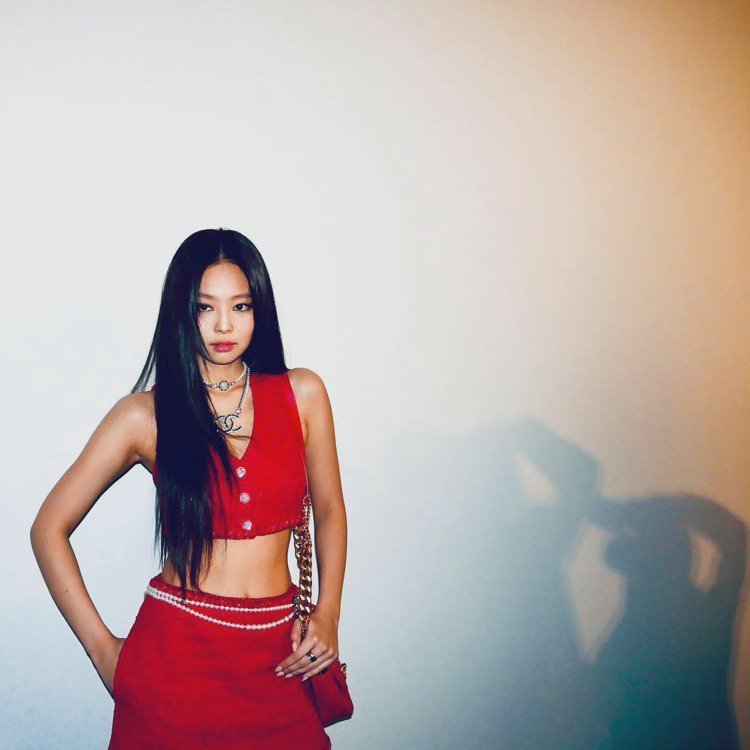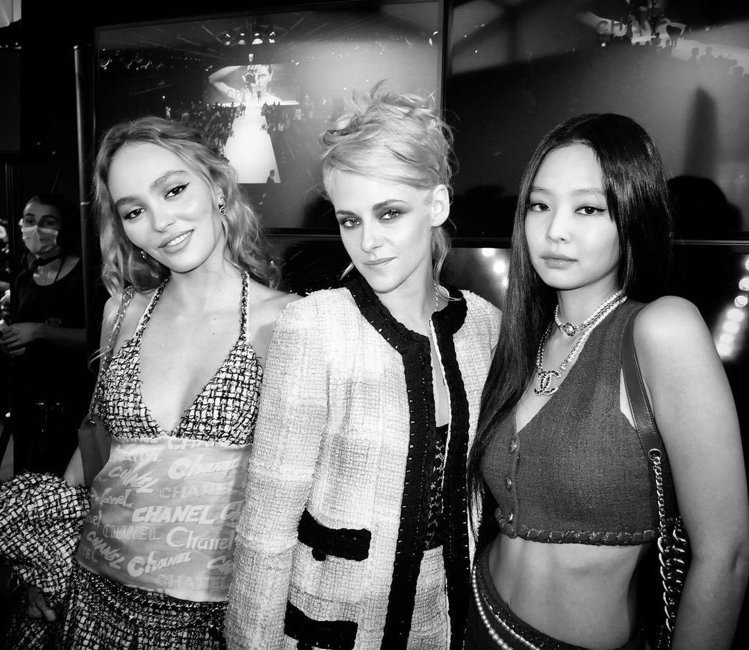 Before the release of the big show, Chanel also invited 5 Chanel brand friends to demonstrate the latest clothing, so that fashion fans can not only get a glimpse of the ever-changing style of the 5 women who represent the spirit of contemporary Chanel, but also get a first look at the style of the new series.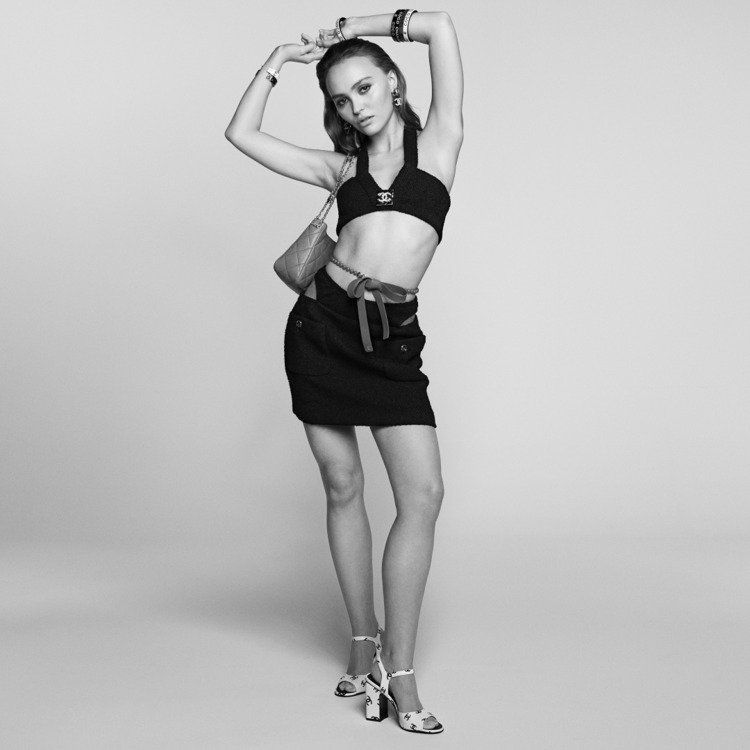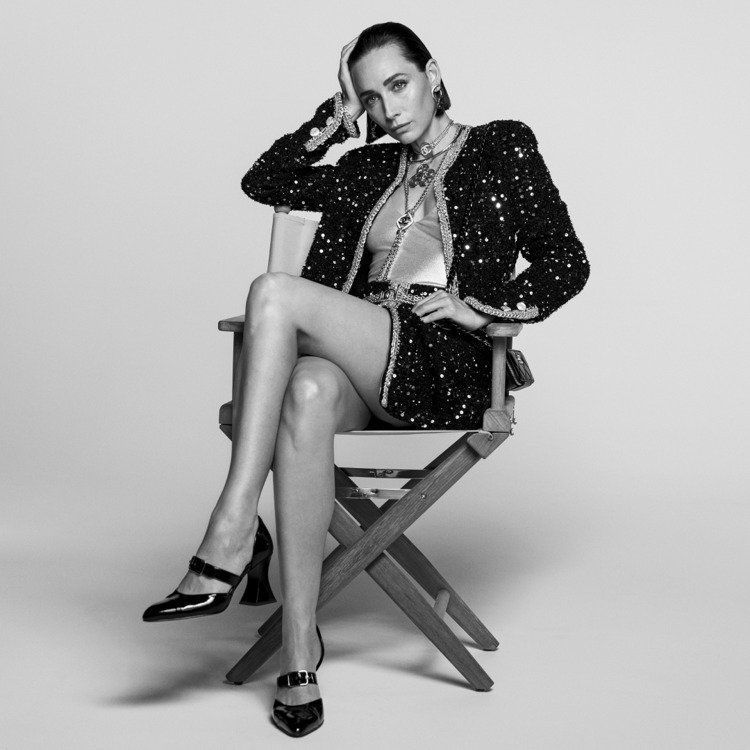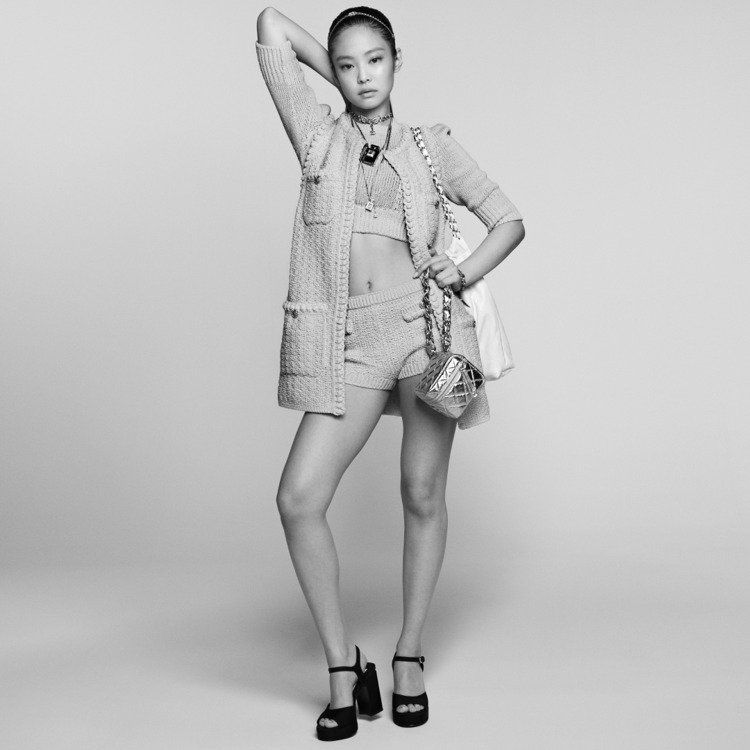 Participating in the filming are Lily-Rose Depp (Lily-Rose Depp), French actress Rebecca Dayan, American model Quannah Chasinghorse-Potts, Alma Jodorowsky (Alma Jodorowsky) and Korean idol group BLACKPINK member Jennie , They played the roles of photographer and fashion muse at the same time in front of the camera. They also showed sports-like two-section waistcoats, classic tweed skirts, etc. The accessories part can also be seen full of doubles. C logo lace-up sandals, chain strap ballet shoes, etc., are all-match and practical designs.
Find more celebrity fashion style on https://www.popfashioninfo.com/styles/streetsnaps/