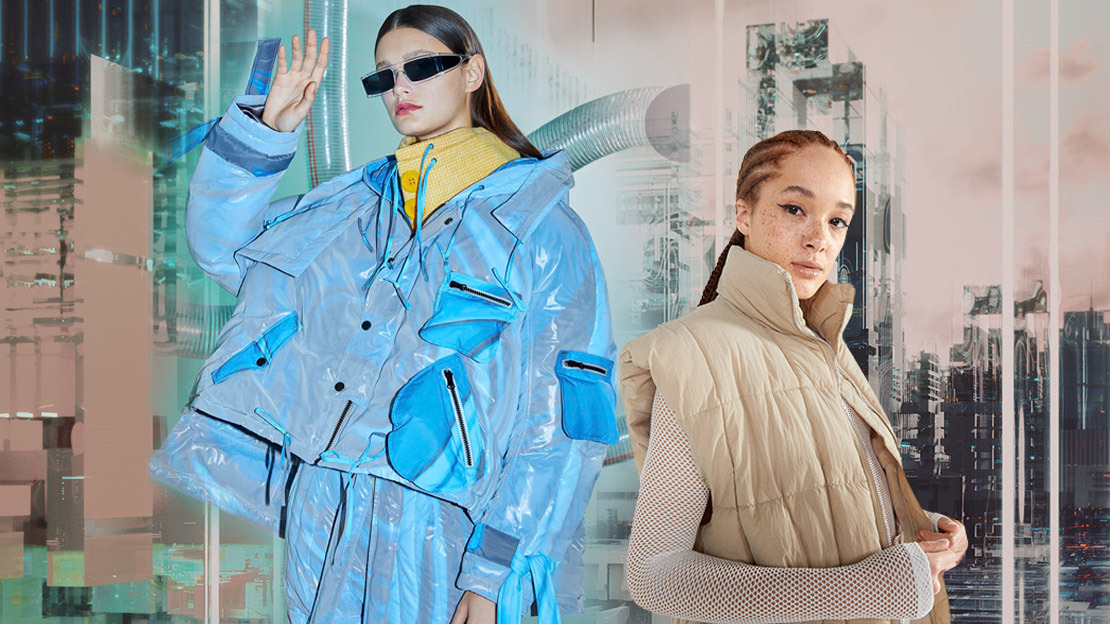 Nowadays, young people's life and consumption concept pay more attention to the brand-new experience, such as micro visual experience, extremely clean sensory space imagination, intelligent interaction and collaboration, and other all-round experiences. The forthcoming PlayStation5 has a new controller that simulates a range of sensations, such as running on a lawn or wading through the mire. Products and clothing design of New Experience will cater to youngsters' preference for colors. Bright Maui Blue is from nature, futuristic and technical. In women's puffa jackets, it is combined with coffee tones. Silver Mink is an ideal color for natural eco-friendly materials, with light colors for calmness and vibrancy. Cheery Tomato is paired with Ocean Depths and Tap Shoe to blend the game tones with casual puffa jackets.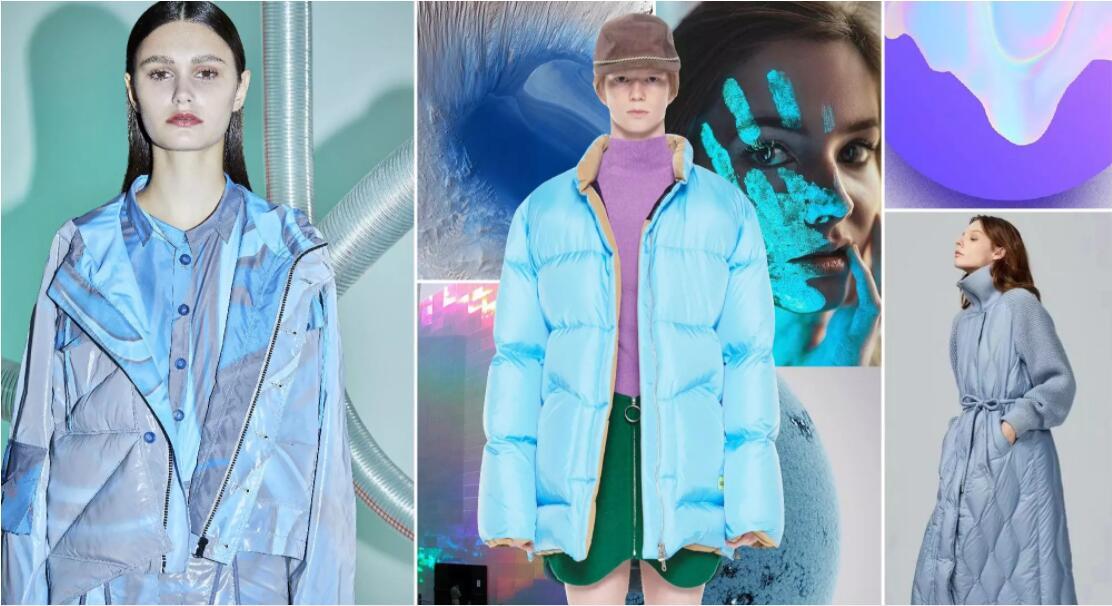 Ultra micro energy is gradually recognized by humans. David Bohm's holographic universe hypothesis holds that by zooming in on particles indefinitely, we can see the universe in its entirety. The color of microworld is more natural and purer. Clean Clear Sky and Maui Blue are combined with deep Midnight Navy and religious Friar Brown, awakening sensors. The game block experience of young people has benefited from designers' emphasis on microvision and the help of technology.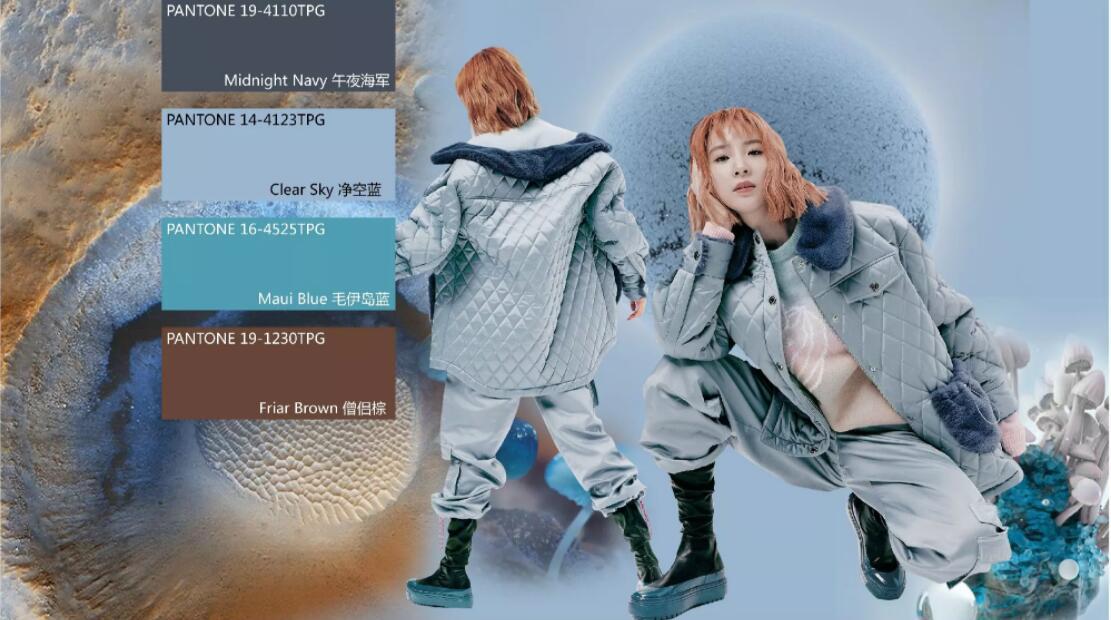 Religious Friar Brown works with Maui Blue to be deep and mystical. The focus is on the clean street casual feel. Micro fuzz is spliced on pockets and collar, with Midnight Navy as decorations. This palette takes on a clean and simple effect. The Clear Sky puffa jacket is styled with creamy white knitwear or cotton & linen trousers, comfortable and natural. Inspired by this, Acne Studios creates the short Maui Blue puffa jacket. As practical colors for autumn and winter, Midnight Navy and Friar Brown are also noteworthy.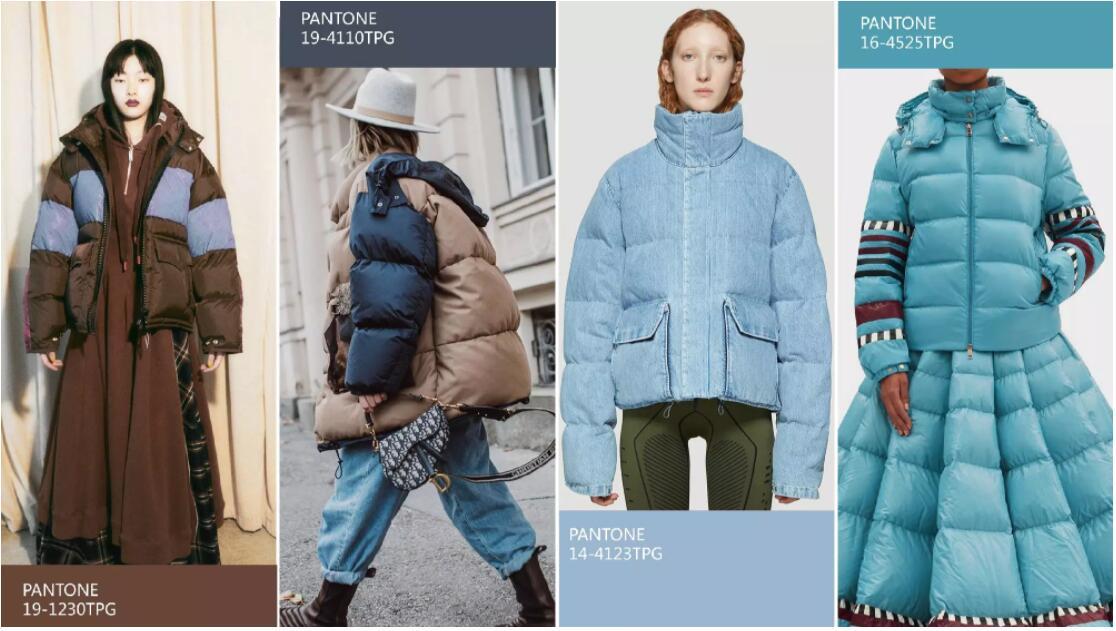 The key color of Microvision is Maui Blue, a mysterious and appealing color from volcanic island. The deep-sea trench species on volcanic islands, delicate tentacles, and ray to the seafloor team up with reflective materials, coated fabrics and digital multicolored high-functional materials to make the gloss and flowing sense of Maui Blue more diversified.