According to the White Paper on China's Luxury Consumption in 2020, 20.4% of luxury consumers said that the luxury products they most want to buy in the future are household products. At the first Will Future Brand Conference held in Shanghai last year, Xiaohongshu founder and CEO Mao Wenchao also pointed out that future brands are lifestyle brands with their own value propositions.
As early as the 1980s, the Italian luxury brand Fendi had brought luxury goods into the home furnishing industry and established the home furnishing brand Fendi Casa; Versace also established the imported home furnishing series Versace Home as early as the 1990s; and launched home furnishings in 1987. After the series, Kenzo Takada of the home brand K3 will be launched in 2020.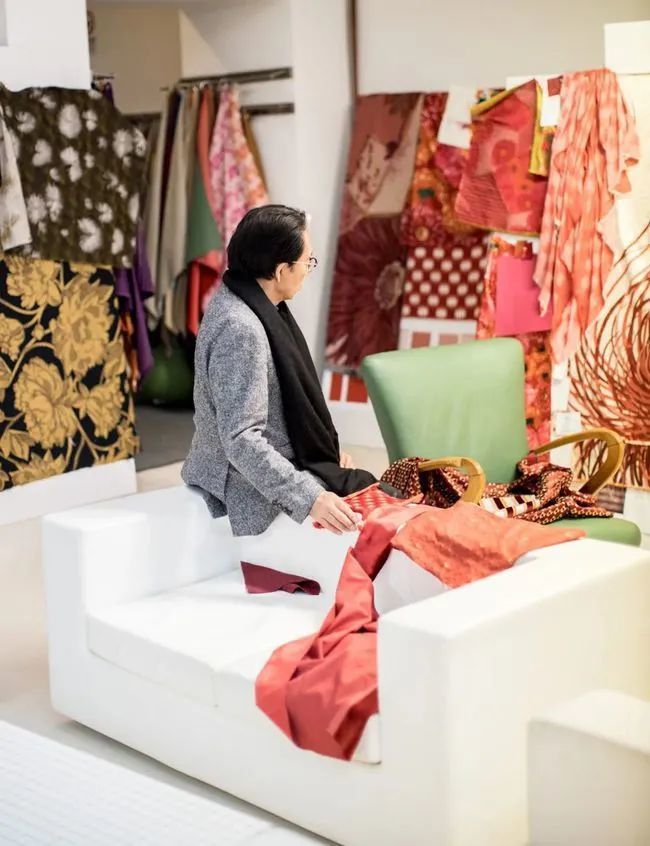 Kenzo Takada Home Brand K3
However, at the moment, luxury home furnishings are clearly becoming an increasingly mature business concept, attracting more and more luxury brands to join the game, just like Berluti, Ralph Lauren, Dior, Jil Sander, which have just launched a new home furnishing series. The scope includes not only home furnishings such as pajamas and eye masks, but also soft furnishings such as leather armchairs and glassware.
It is undeniable that luxury home furnishings have taken advantage of the reputation of luxury brands themselves to a certain extent, so that they have a high starting point that brands in the home furnishing field have never had. On the other hand, compared with the main products of many luxury brands such as ready-to-wear, handbags and shoes, Household products are more private and exclusive to consumers, providing an effective channel for brands to convey aesthetic concepts and life attitudes, thereby strengthening brand values ​​more vividly.
Not long ago, LVMH's luxury brand Berluti launched a new club armchair, which was designed to ensure that customers' feet can be placed in the best position during shoe testing. Since the 1960s, Berluti has concentrated on home furnishing products.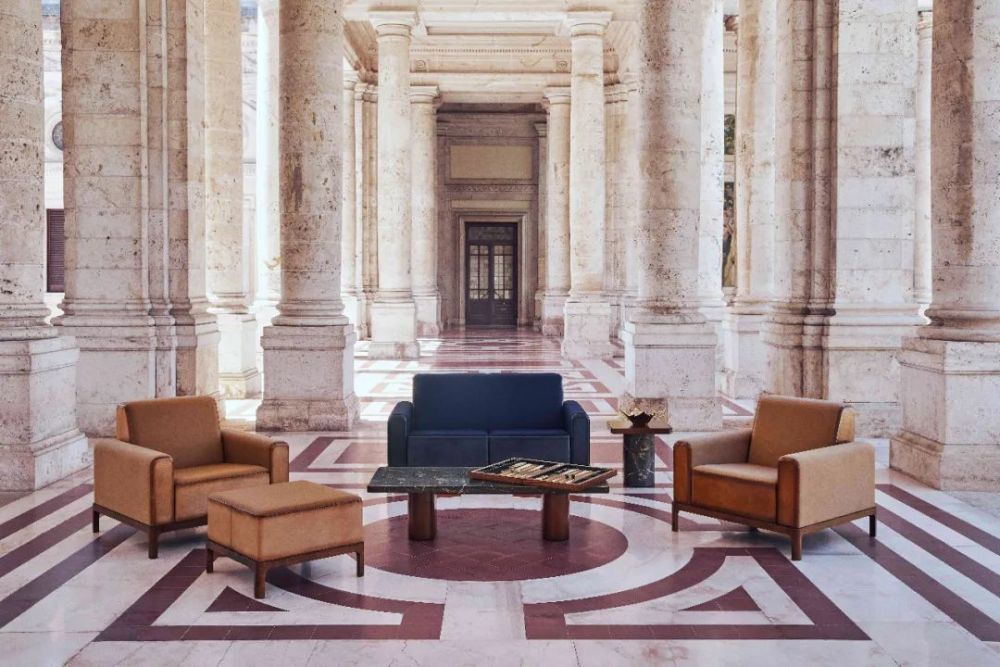 Berluti launches a new club armchair
Beginning in 2015, Berluti's furniture and lifestyle products have involved tables, ottomans, sofas and other products, and extended to entertainment products such as foosball and pool tables, and created two contemporary home series, Marbeuf and Swann. Customers demand to launch customized services for fabrics, colors, Patina ancient dyeing and Scritto patterns.
Recently, Ralph Lauren has strengthened the retail experience service through the integration of a series of its brand product lines, which is also an effective strategy to further win the market. Following the opening of "The World of Ralph Lauren" in Sanlitun, Beijing in May this year, Ralph Lauren launched a new store in Shanghai Kerry Center on August 13th. As a one-stop life experience retail store, Ralph Lauren House is based on Polo Ralph Lauren, integrating the coffee, catering and home product lines of the brand's Ralph's Coffee and Ralph Lauren Home.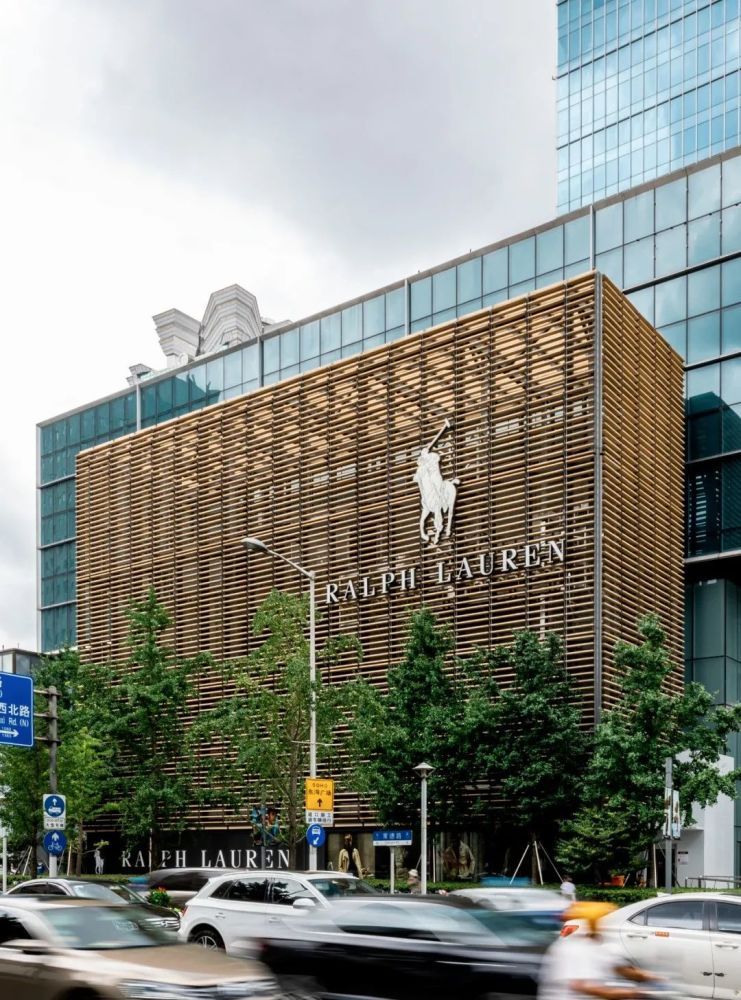 The World of Ralph Lauren
Whether it's Berluti's furniture and lifestyle products, or Ralph Lauren Home's home furnishing product line, it's not just a single means of gaining market increments, but through the integration of the entire line of products and services, through flagship store or pop-up store activities, for consumption The writers bring the motivation to check in, effectively convey brand values such as aesthetics and life attitudes in more close life scenes, and bring enlightening typical cases for smart retail innovation in the fashion industry.
In addition, after the Italian luxury brand Gucci first launched the Gucci Déco home product series in 2017, in order to cooperate with the Milan Design Week Gucci launched a Décor Collection home series pop-up store in Milan in 2019, and in the same year it was in Beijing SKPS Opened the first Gucci Décor furnishing space in China, covering soft furnishings such as dining utensils, wallpapers, tables and chairs, screens and so on.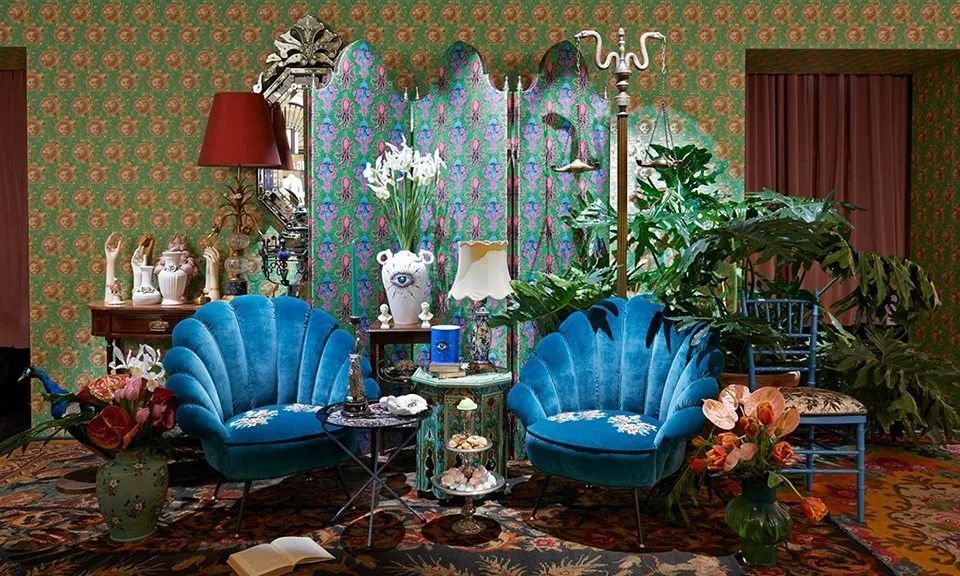 Gucci Décor Collection pop-up store
Loewe and Hermes, which were also the participating brands of the previous Milan Design Week, also used their home furnishing series to complement the main line products of the brand on the one hand, so that luxury home furnishings have become more and more developed into a two-pronged business concept. The long-term development and evolution have created increasingly stronger consumer demand and aesthetic appeals for consumers, making household products an important position that reflects consumption upgrades.
Home is becoming the new social communication
The luxury home track, supported by the long-standing tradition of cooperation between luxury brands and home furnishing products, is showing a more flexible development model and becoming a new social trend, just like the relationship between luxury or trendy brand designers and home furnishing brands. There is increasingly intensive cross-border cooperation, and more and more home furnishing brands or integrated stores focusing on independent designer styles.
The most well-known is the complete collaboration series presented by Swedish furniture and home furnishing retailer Ikea and Off White principal, Louis Vuitton menswear art director Virgil Abloh, including carpets, storage boxes, beds and cushions and other household products. Soon after this cooperation, Virgil Abloh also cooperated with another Swedish home furnishing brand Vitra, and jointly completed a joint design called "Twenty Thirty Five". Ikea has successively cooperated with Los Angeles brand Stampd, perfume brand Byredo, and buyer store Colette.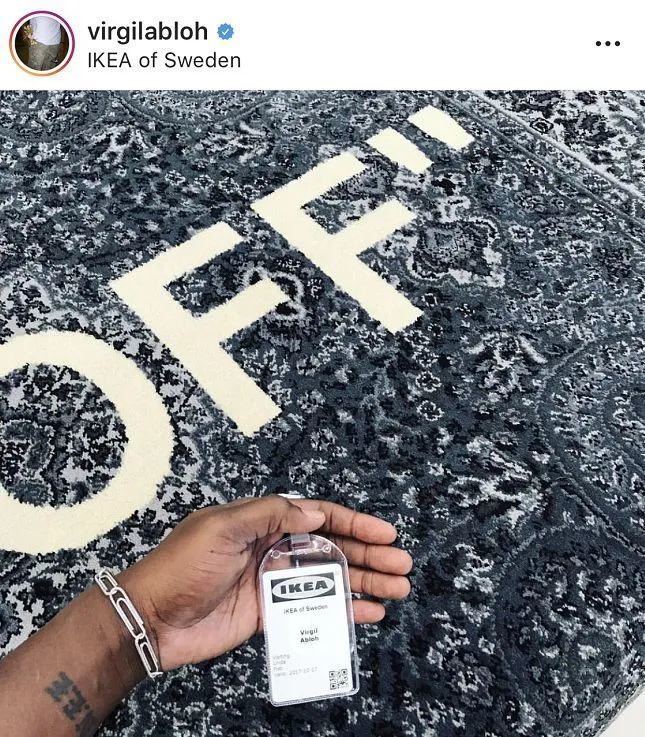 Ikea and Virgil Abloh co-branded series
In December last year, among the IP co-branded products launched at the Van Gogh theme store opened in Guangzhou, the home furnishing brand Nome has collaborated with Hermes' co-designer Marie de Lignerolles to launch three limited-edition handbags. Marie de Lignerolles has 15 years of design work experience. She is not only a co-designer of Hermes, but also a senior co-designer of well-known companies such as BHV, Monoprix and Galeries Lafayette.
In addition, there are more and more systematic cooperation cases between Alexander Wang and Italian furniture brands Poltrouna Frau, Clot and Japanese furniture brands M&M Custom Performance, Supreme and Vitra, all of which confirm the trend of further integration of home and fashion. In this way, it becomes an effective carrier for the new generation of consumers to express their aesthetic ideas and attitudes to life. As a result, more and more emerging designer home furnishing brands and integrated stores at home and abroad have also ushered in a good time to expand, and with different styles of creativity and brand content, they have become an important area that can better reflect contemporary design.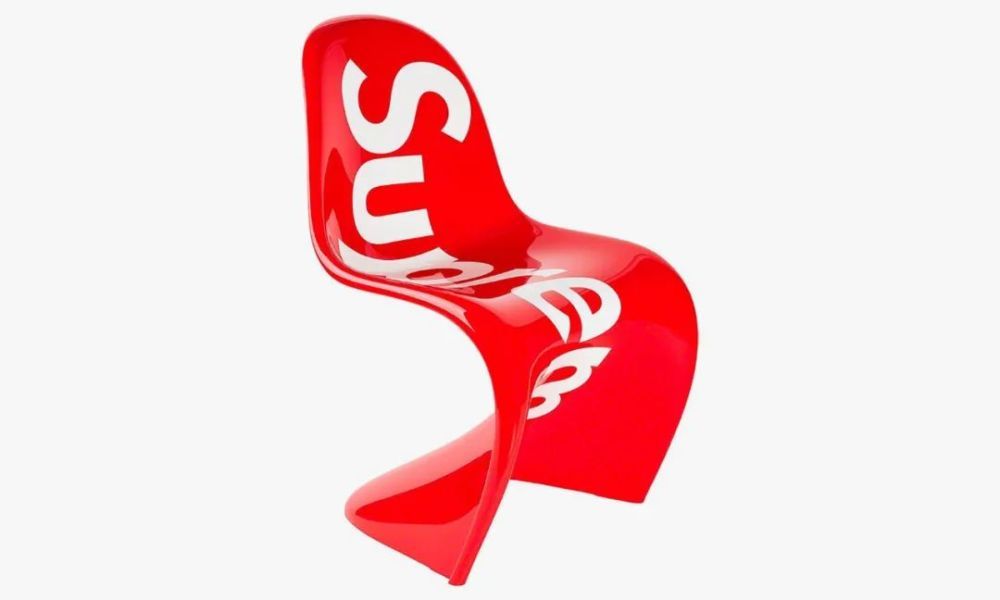 Supreme and Vitra joint series
In 2010, the independent furniture brand Vanji, founded by the domestic independent designer Gucci Gao, held the brand's tenth anniversary exhibition in Beijing last September and released the feature film "Looking for the River". This is also the first time a Chinese home design brand used a show The form combines the brand concept with the release of new products. In the past few years, Vatican has also tried home experience hotel projects, as well as cultural and artistic activities such as Wu Fei's ceramic art exhibition and flower art exhibition.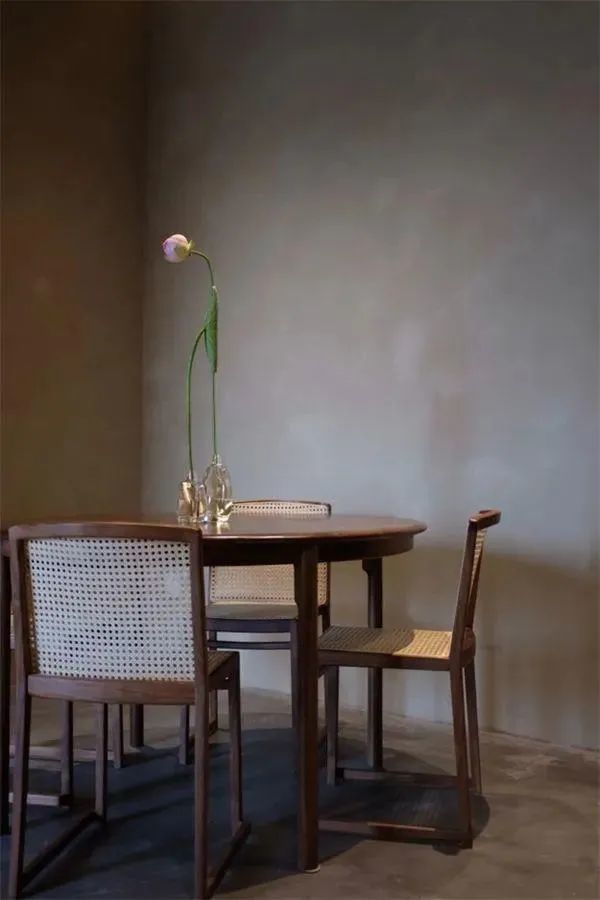 Independent furniture brand Fanji Floral Exhibition
Established in 2019, the home brand collection store Cabana is a multi-brand collection store focusing on mid-to-high-end modern home furnishings, selling modern design home furnishings, lamps and lifestyle brand products from all over the world. After opening its first flagship store in Sanlitun, Beijing in 2019, in May this year, it opened two stores in Shanghai Anfu Road Drama Center and Shanghai Jingan Kerry Center.
Cabana attaches great importance to the connection with culture and art, and uses this as the brand's content output. The first exhibition of Cabana's gallery space in Shanghai Anfu Road Drama Center store was inspired by Light to Lamp, curated by well-known interior designer Aoyama Zhouping, to pay tribute to the exhibition of design master Verner Panton about the absolute rebellion of light, shape and color. In the flagship store in Sanlitun, Beijing, there have been exhibitions of different themed events such as Chair More Than Seat chair exhibition, Myum children fruit and vegetable festival limited-time pop-up store, and the first exhibition of cc-tapis new series in Asia.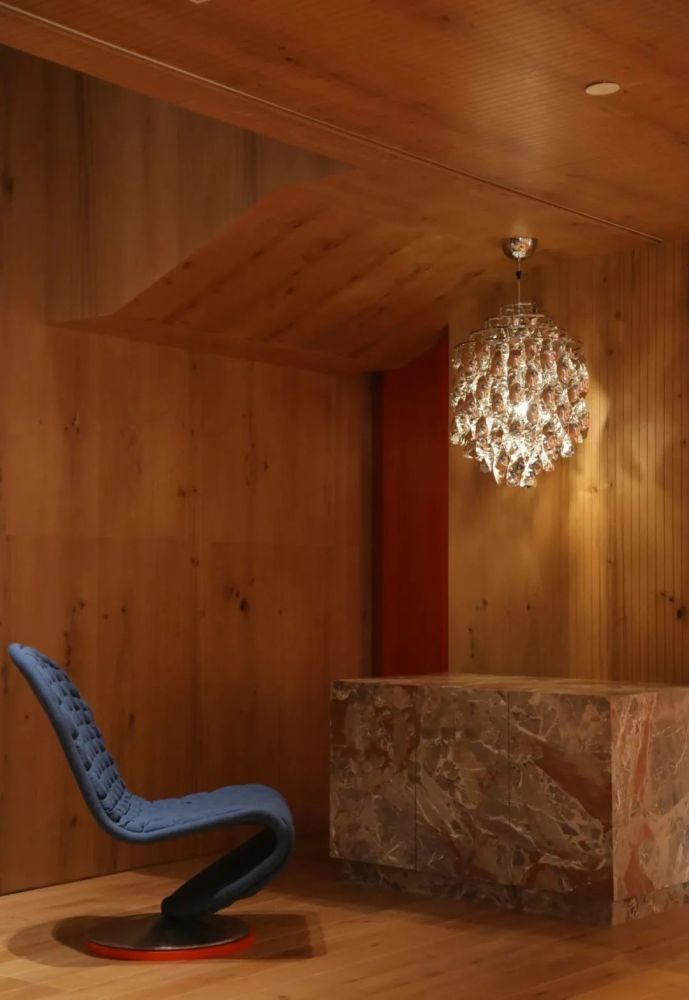 Cabana Shanghai New Store
In addition, for example, Nome, which received Capital Today, Sequoia Capital's first financing and expanded 400 stores in 2017, Hay, known as the rising star of Nordic design, and the local designer home furnishing brand Sheep that debuted in "Design Shanghai 2021" this year. She, New York furniture brand Departo, Danish furniture brand Carl Hansen & Sn, etc., the furniture series is obviously not only a supporting role in the joint cooperation of luxury brands or fashion designers.
From the increasingly mature commercial concept of luxury home furnishings to the continuous layout of designer home furnishing brands or collection stores at home and abroad, the home furnishing sector is showing an increasingly prosperous commercial and creative format, becoming an important position that reflects the upgrading of consumption and aesthetic awareness.
However, it is still worth noting that, just like the two different creative and business systems of fashion week and design week, there are still very different differences between luxury or trendy brands and professional home furnishing brands, and they face different demands. How to use the advantages of their respective fields to convey aesthetic ideas and attitudes to life for the consumer groups of consumers, instead of blindly continuing the established marketing methods, is a topic that needs to be considered together in the future.
View more fashion trend design inspiration: https://www.popfashioninfo.com/trends/