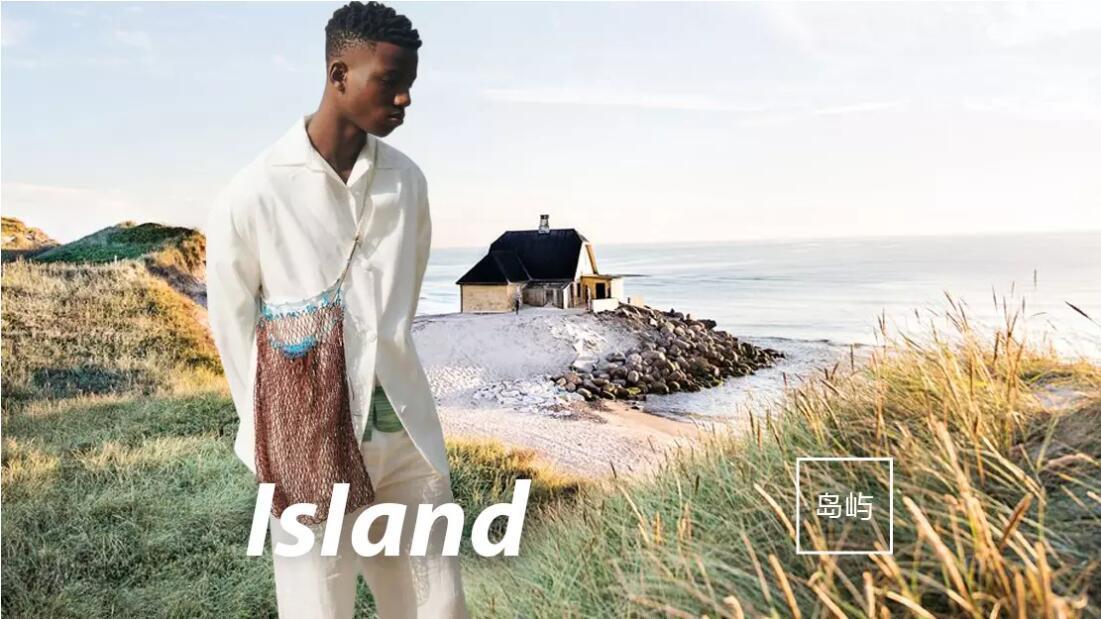 The suburb trip changes the way of traveling and inspire the longing for cottagecore style. In this era of new normal, we hope to find a peaceful pure land, and the isolated island life provides a way for us to relax and heal ourselves. A balanced and natural life attitude contributes to a plain and casual trend, expresses our spirit of paradise and promotes the new aesthetics inspired by crafts, nature and classic elements. Natural cotton and linen textiles are made of handicraft and farming, and the classic practical work clothes has evolved into more comfortable styles. The sea breeze and green plants of the island evoke romantic aesthetic colors.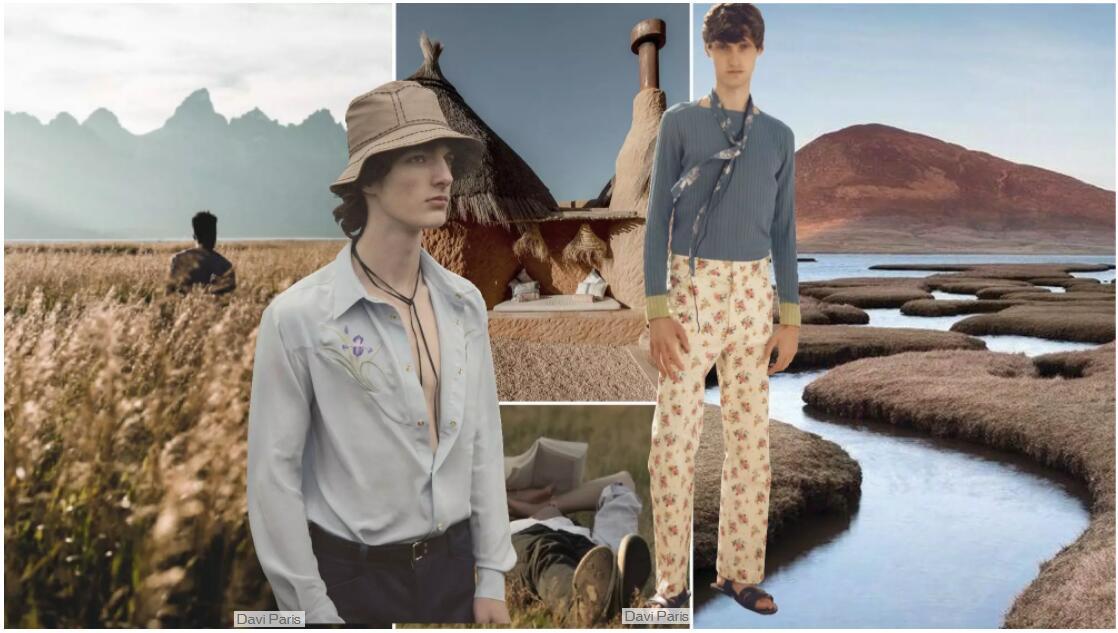 S/S 2022 menswear fabric colors are inspired from Cottagecore style island culture. Lockdown awakens our longing for a natural and rustic palette. The blue sky, ocean and the local island life seem to add a filter to the coastline and provide a healing tone. The key fabric colors in this theme, Gold Flame and Blue Glow, integrates the gentle color of coastline with natural cotton and linen materials, recycled fibers and blended fibers. The Blue Glow presents the seawind draped Tencel fabric. And the island plant printed patterns with lightweight fabrics perfectly show the leisure colors of self-sufficient island life.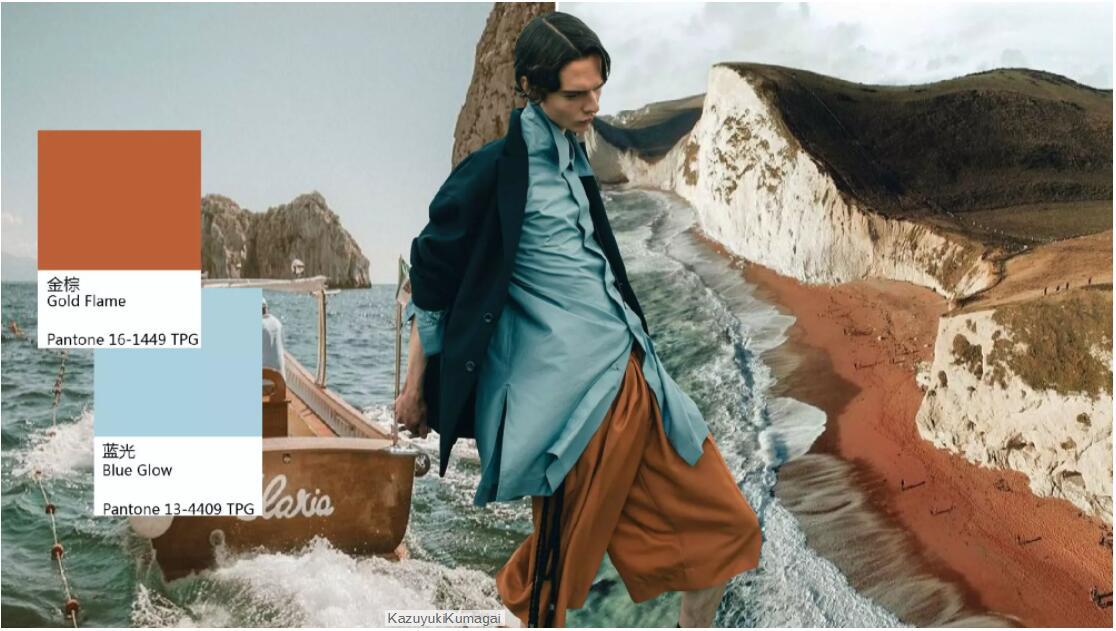 Searching for the natural time trace, the pure island takes people back to the countryside style. And the living attitude of local techniques, ancient culture and sustainable production allows people to abandon the realistic anxiety and calls for the isolated emotional connections. The self-sufficient internal recycle and the defect sense and local style of natural materials and handicraft community in this theme make the Cottagecore become a new dressing style. Based on the diversified concept, the transition from universality to local can promote the development of native cultural elements and materials, making native manufacture become the key point of S/S 2022 and forming a positive internal recycle design of resources. The application of farming textural cotton-linen fabric, paper-like folded material, seawind draped fabric and island artistic printed fabric creates a peaceful native manufactured texture and brings really meaningful designs to fashionable menswear.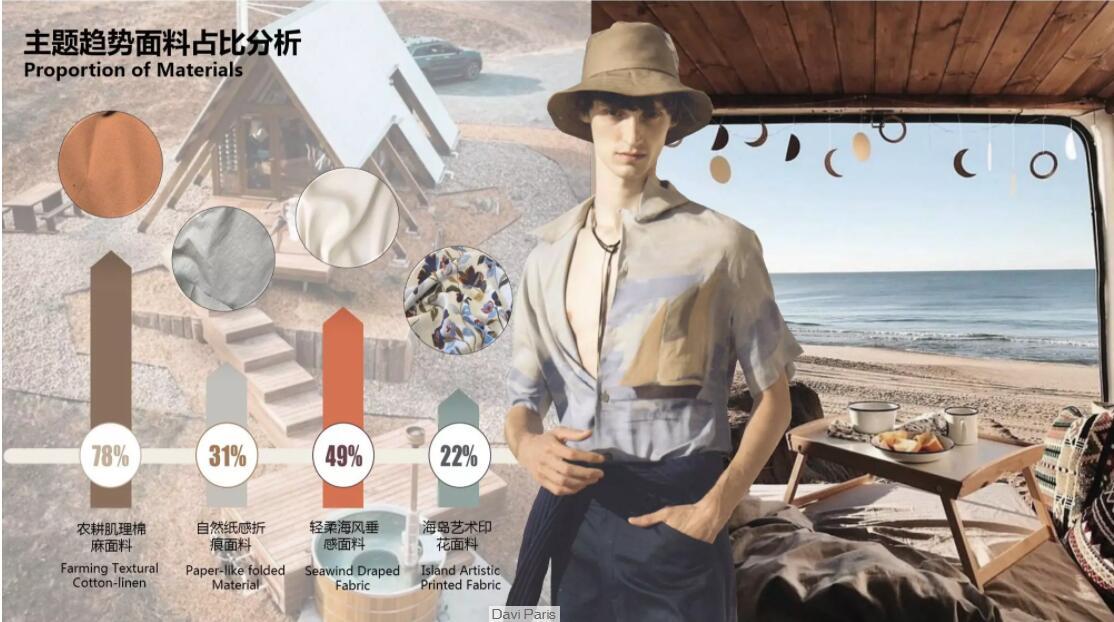 Self-sufficient island life and the cottagecore style complement each other. Thrifty make-do-and-mend idea and nostalgic handcrafts are combined to support local culture, the original ecology and sustainable agricultural systems. Therefore, plain crops and bast fibers rise. Ancient yarns such as neutral-colored linen, hemp and raw cotton give lightness and softness to ss 2022 menswear via spinning. Farming textures are processed into more comfortable and air-permeable textiles. Plain cotton, slubbed cotton-linen, granular surface and delicate stripes allow the textile to send out a more natural feeling.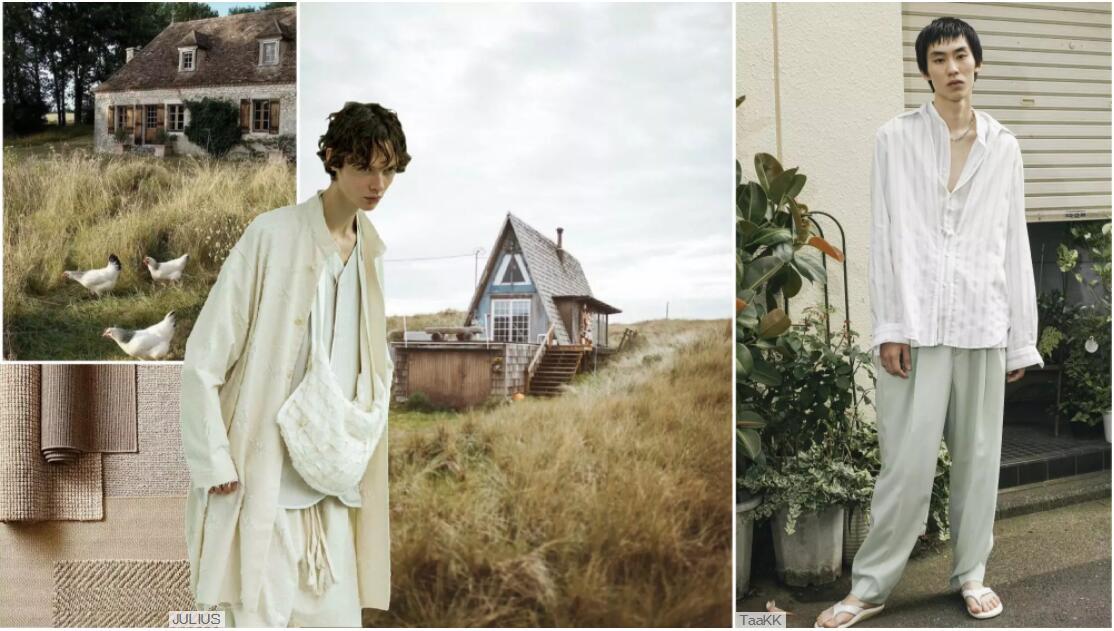 For a full report, pls visit https://www.popfashioninfo.com/details/report/t_report-id_9660-col_127/