In order to help people better identify brands and companies that truly pay attention to sustainable fashion and have established achievements, WWD has comprehensively considered brand promises, product and supply transparency, infrastructure reforms, etc., sorted out and analyzed the confusing Five major green drifting behaviors.
In recent years, the phenomenon of global warming has become more and more serious. As a result, the rising sea level and the repeated abnormal weather around the world have prevented companies from remaining silent about the climate crisis that mankind is facing. In order to achieve the goals of the Paris Agreement, companies need to halve their greenhouse gas emissions, including carbon dioxide, by 2030, and achieve net zero emissions by 2050. This has brought huge challenges to many stakeholders.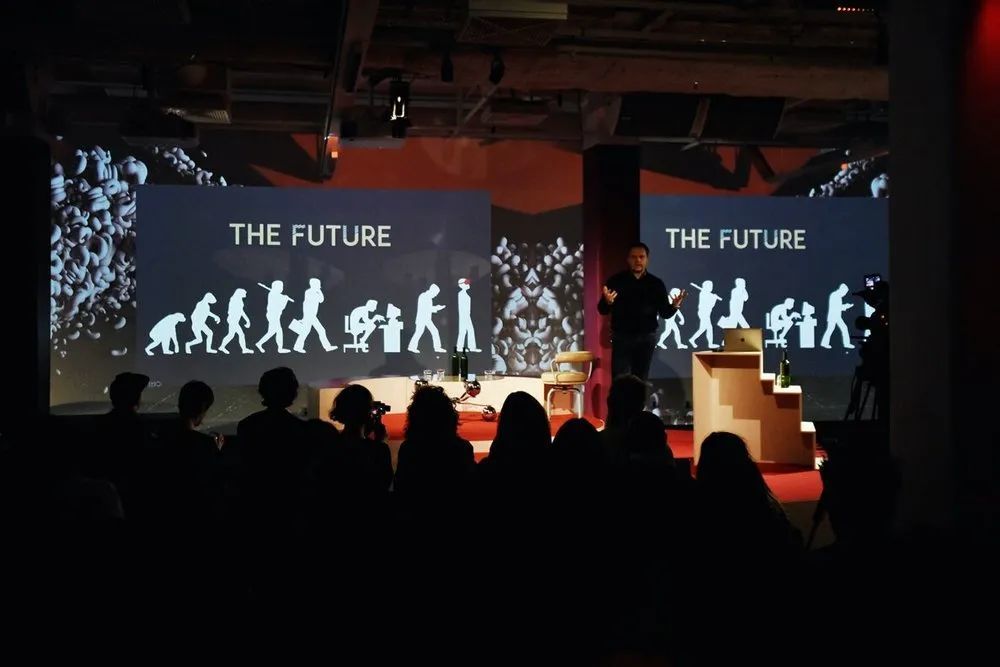 The Stockholm Fashion Week held in August
The Forum on Technological Innovation in the Fashion Industry kicked off
Alison Kirsch, chief researcher of climate and energy at the non-profit organization Rainforest Action Network, based on the routines commonly used by companies to avoid environmental responsibility, told WWD: "Now we are at a time when every company must speak up on climate issues. The abnormal changes in climate make everyone. They all clearly understand that they need to take immediate action. But in fact, this is not the case. Some companies still use "more data to start environmental reforms" as an excuse. In addition to such delaying strategies, some companies have also proposed plans for the next 30 years. Long-term commitments, but not short-term specific goals."
Alison Kirsch also said that the urgency of climate change has already drawn a clear road map for us. Regarding the emergence of sustainable development alliances in various fields, she also emphasized that if the focus of the alliance is not to reduce greenhouse gas emissions, then they need at least some real scrutiny.
If a fashion company has set a goal for 2050, but has not updated the progress of their sustainable actions or detailed information on overall carbon emissions (including direct, indirect, and other indirect emissions of greenhouse gases), then consumers must carry out a careful assessment of their sustainable practices.
According to the Banking on Climate Chaos report released by the environmental protection organization Sierra Club in March this year, in the years after the signing of the Paris Agreement in 2015, the world's 60 largest banks still invested 3.8 trillion yuan in the field of fossil fuels. Dollar.
Even during the epidemic, financing in the fossil fuel sector in 2020 is still higher than in 2016. The "Banking on Climate Chaos" report also shows that the financial institutions that have invested the most in the field of fossil fuels in the past five years are JP Morgan Chase, Citigroup, Wells Fargo, Bank of America and Royal Bank of Canada.
From the perspective of equity distribution, Wells Fargo and JPMorgan Chase are the major shareholders of fashion giants such as VF Corp, while Bank of America and JPMorgan Chase have invested in fashion groups such as The TJX Cos. Inc.. Alison Kirsch said that many companies, including fashion companies, are flaunting their importance to the environment, but at the same time they are also cooperating with banks that actively invest in the field of fossil fuels, which is a deviation from their commitments.
Other seemingly inspiring initiatives that have no tangible results include the frequent use of rhetoric that is effective but not perfect. Just like those things that look good but have the least internal changes are so-called green drifting.
On September 28th, the Environmental Consortium Stop the Money Pipeline held a press conference. Tom Goldtooth, Environmental and Economic Leader of Native American Communities, attended the press conference and pointed out another common green-washing method used by enterprises, using carbon offset and carbon capture as environmental solutions.
In April this year, Hoodwinkedin the Hothouse magazine, which had been suspended for 12 years, announced its resumption. They expressed the same views as Tom Goldtooth in the new issue. The magazine pointed out the common green bleaching strategies of enterprises, such as disguising the incineration of inventory goods in the sustainability report as "waste into energy, etc.. The magazine also emphasized that carbon offset, carbon pricing and carbon capture are polluters for more Another method of pollution defense, because they permanently transfer the company's environmental impact to other projects.
When talking about fossil fuel pollution, people often think of automobile exhaust, plastic waste, and black smoke from coal-fired thermal power plants, but in fact, the use of petroleum-based synthetic materials has also made the fashion industry a hardest hit area for fossil fuel pollution. According to the 2019 Preferred Fiber & Materials Report published by the non-profit organization textile Exchange, in 2019, petroleum-based synthetic materials such as polyester fibers are the most popular fabrics in the fashion field.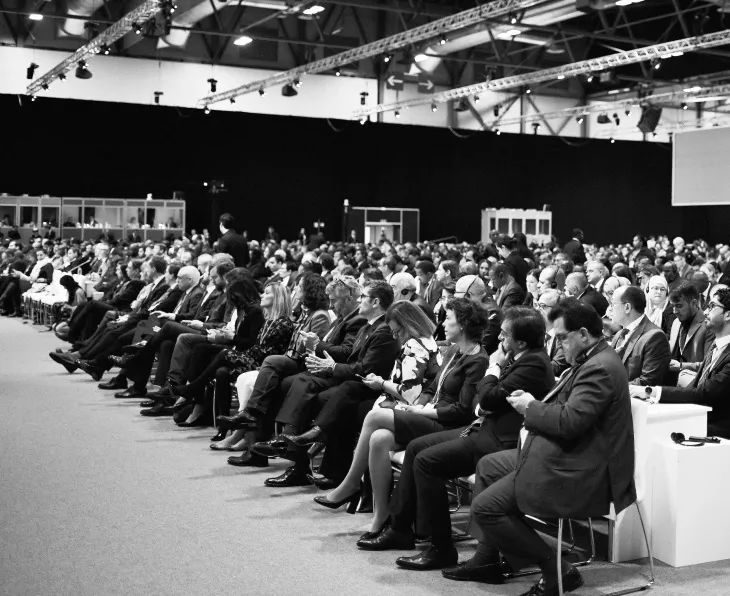 COP25 meeting site
In order to show concern for environmental protection, brands usually release sustainable capsule series, or use more responsible fabrics such as recycled polyester fiber and organic cotton as sustainable development measures. But when they are unable to define the nature of more responsible materials, grey areas will appear. According to the report, in most cases, better products only account for a small part of the company's overall product portfolio, about 1% to 8%. For a wider range of material combinations or the company's main materials and their quantities, environmentally friendly fabrics The use of is almost negligible.
Marc Lewkowitz, CEO of Supima, a non-profit cotton organization in the United States, believes that the professional terms organic and regeneration are like sustainability in the product statement. They are not only overused, but also misunderstood and distorted.
The most important fact is that we must get rid of our dependence on fossil fuels. Marc Lewkowitz reiterated that no matter what the end use is, the impact of fossil fuels on communities, transportation, and infrastructure is the same. We need to draw a line with it, but it is clear that the fossil fuel industry does not want us to do this.
Although some companies claim to be ahead of their peers in terms of sustainability, what they can do is actually very limited if they do not have a complete and transparent supply chain system.
In September of this year, the British Fashion Association released a report highlighting the key links in the realization of circular fashion. Among them, with regard to corporate greenwashing behavior, Caroline Rush, CEO of the British Fashion Association, believes that legislation should be adopted to achieve transparency in the supply chain, so that people can clearly understand the origin of materials, the use of chemicals, the amount of water used, and the welfare of workers. , In order to make the industry more real. She said that they are not unwilling to carry out sustainable reforms, especially after experiencing the challenges of the epidemic, companies have been reflecting on their businesses and exploring more sustainable business models. However, infrastructure that is not environmentally friendly is still one of the biggest obstacles for companies to become more sustainable.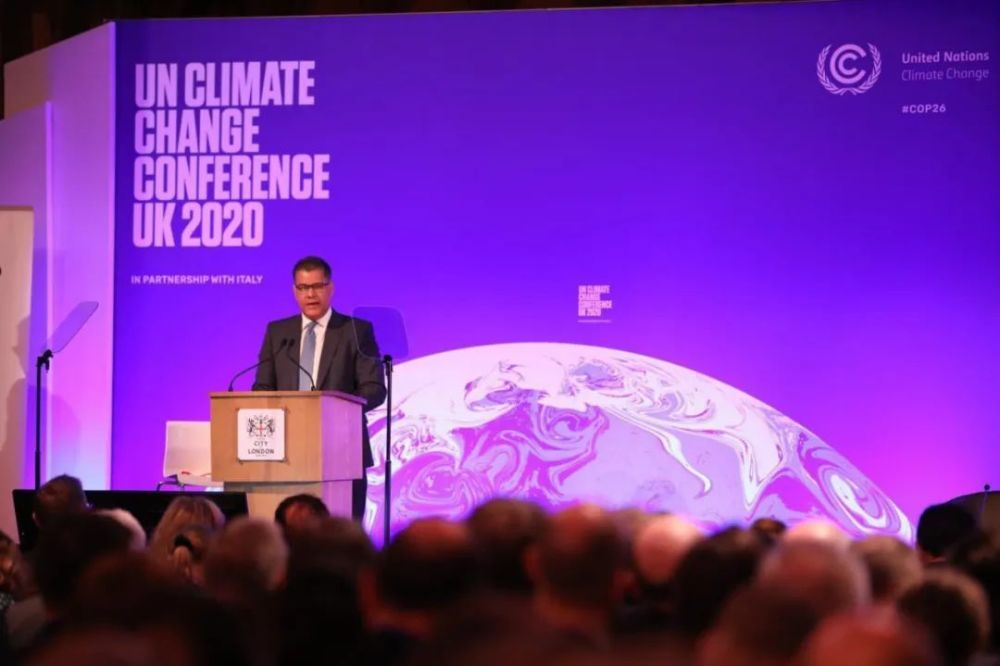 COP26 Chairman Alok Sharma speaks at the launching ceremony of the COP26 private financing agenda
In Caroline Rush's view, the 2021 United Nations Climate Change Conference COP26 to be held next month will help companies to comply with their commitments, and it is also a truly critical moment to ensure that 'environmental commitments' are integrated into future business strategies.
She expects that the conference can promote more incentives for companies on clean energy, clear parameters on overproduction and overconsumption, and joint investment in innovation and waste infrastructure, so as to reduce the greenwashing of companies in desperation. Measures to promote the transformation of circular fashion.
View more sustainable fashion trend for clothing: https://www.popfashioninfo.com/trends/man_12331/