Dressing up carefully is an attitude to life. Women's pursuit of beauty is always endless. This is not restricted by age or body shape at all. Take a look at how this grandma, who is over half a hundred years old, has fun with fashion. At an age, she has the same trendy energy as young people.
In fact, the dressing habits of grandma generations are not different from those of young people. It is just that some people will be conservative in choosing styles, and some will be more bold and unrestrained. This has formed many different styles and created a variety of images.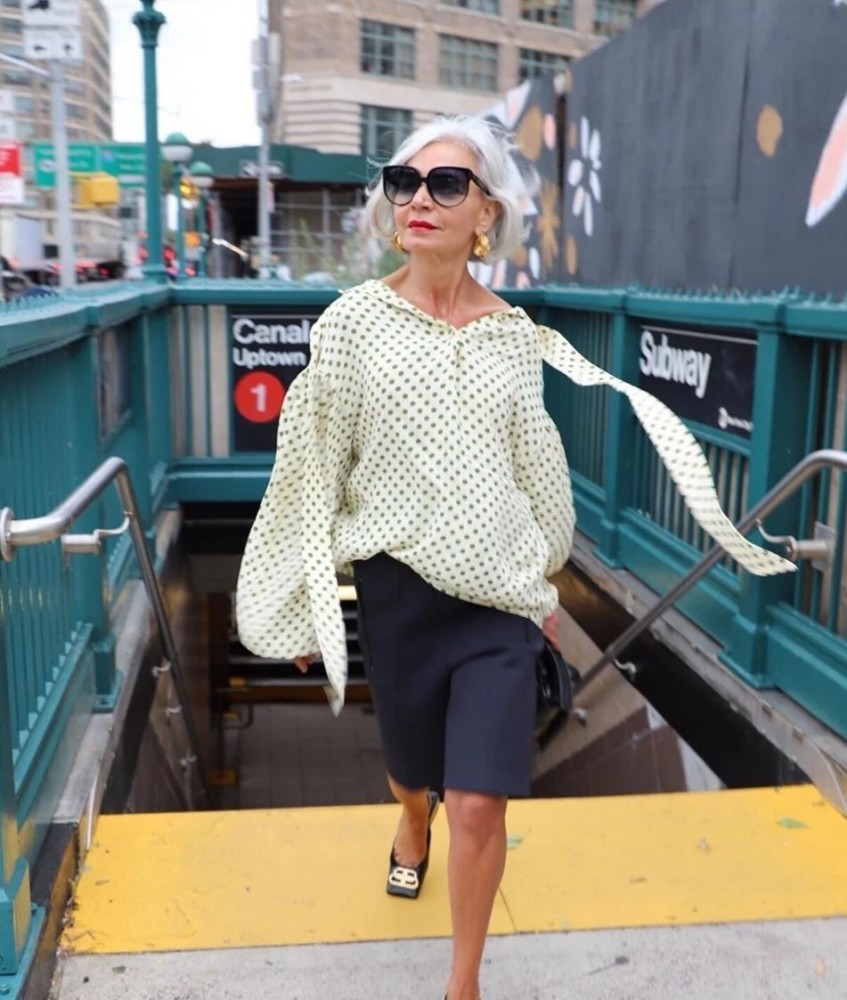 Like this polka-dot style shirt, it can condense an elegant feeling, but the blogger wears a casual, cool and unruly picture. It has a wide silhouette and uses shorts and It works together to release the most casual feeling.
The grandma's generation will be restricted by traditional concepts. They think that a lot of older people should not try brightly colored clothing. They will have a sense of being disrespectful, but in the hands of this half-hundred-year-old blogger, Red clothing can show an extremely eye-catching charm.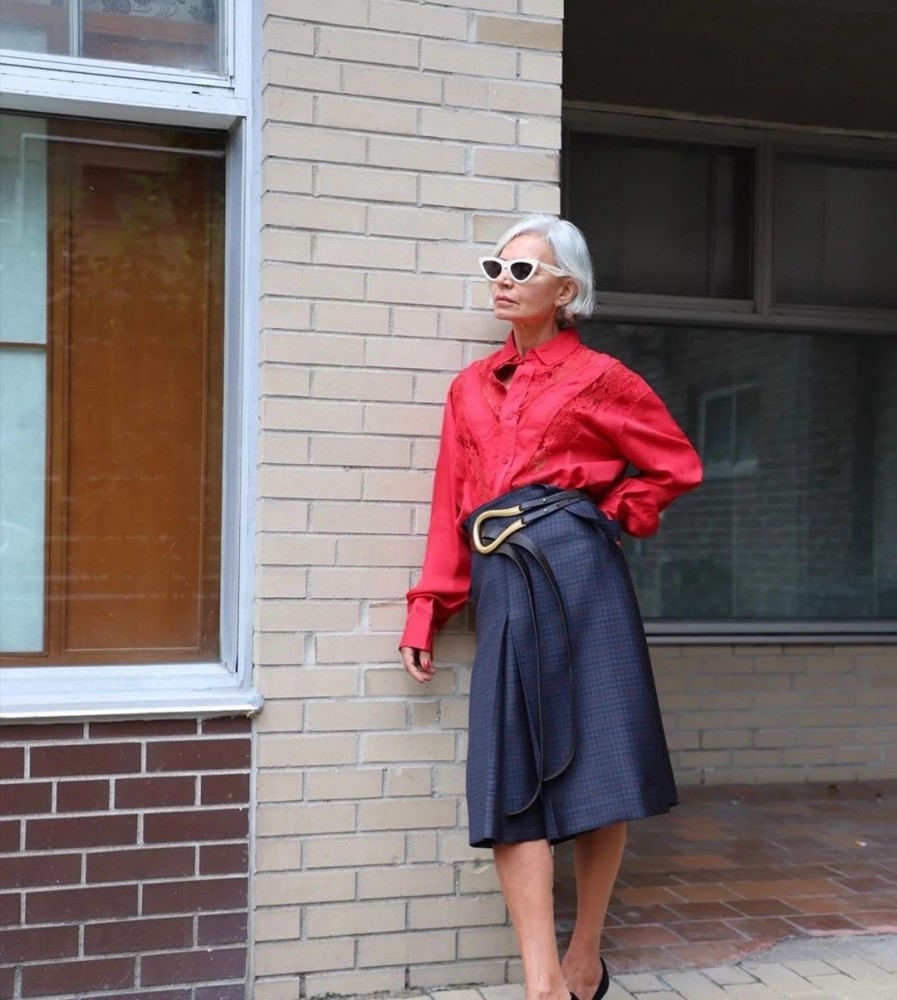 As long as you dare to try and know how to match, such clothing can bring great bonuses. With a darker half skirt, it also has an elegant atmosphere.
The development of shirts will become more and more diversified, the most important manifestation is the formation of colors, there are countless kinds of styles to choose from. For more advanced styles or more fashion sense, you can choose non-basic color shirts.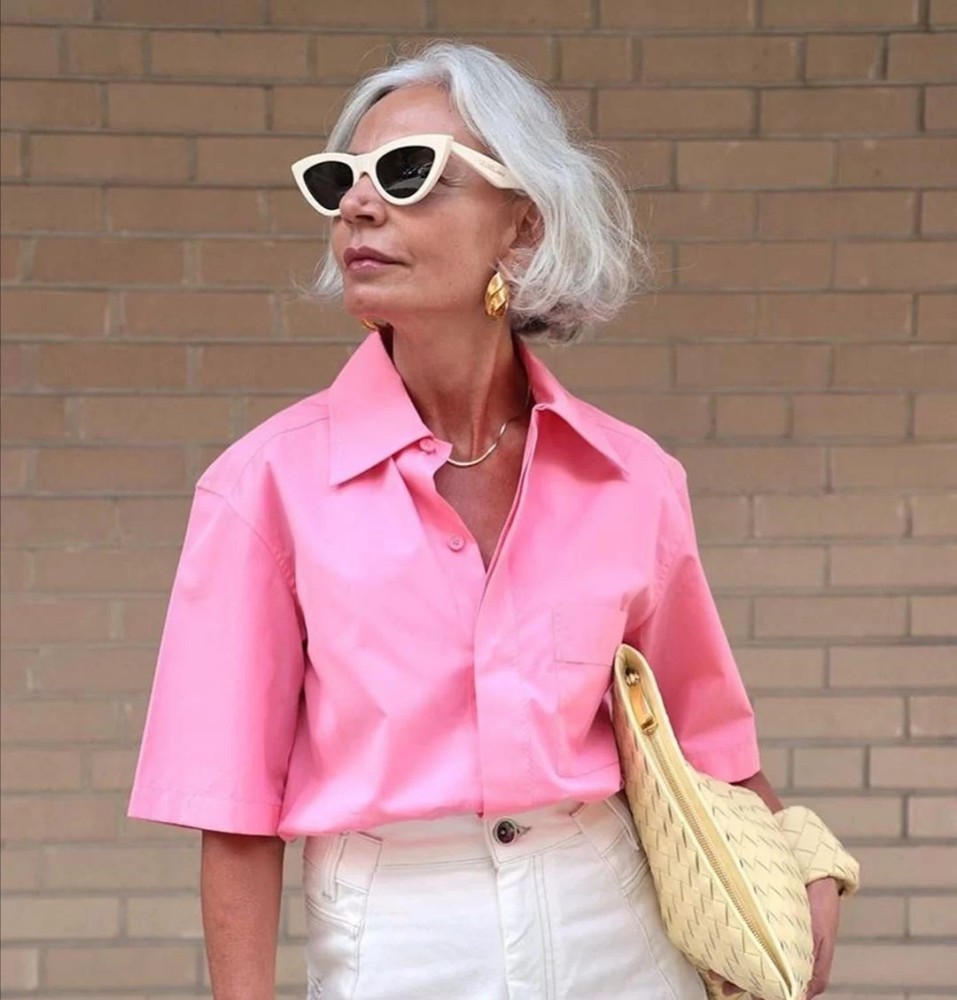 The blogger uses a pink shirt. This color system can be completely held even if he is over half a hundred years old, mainly due to his strong inner self-confidence and a calm and comfortable attitude. Only by emancipating the concept and changing the mentality can we wear all kinds of clothes with a charming style.
A conservatively dressed grandma can choose a simple basic color shirt, this kind of clothing can best highlight the simple beauty of the female individual, or the intellectual and generous style.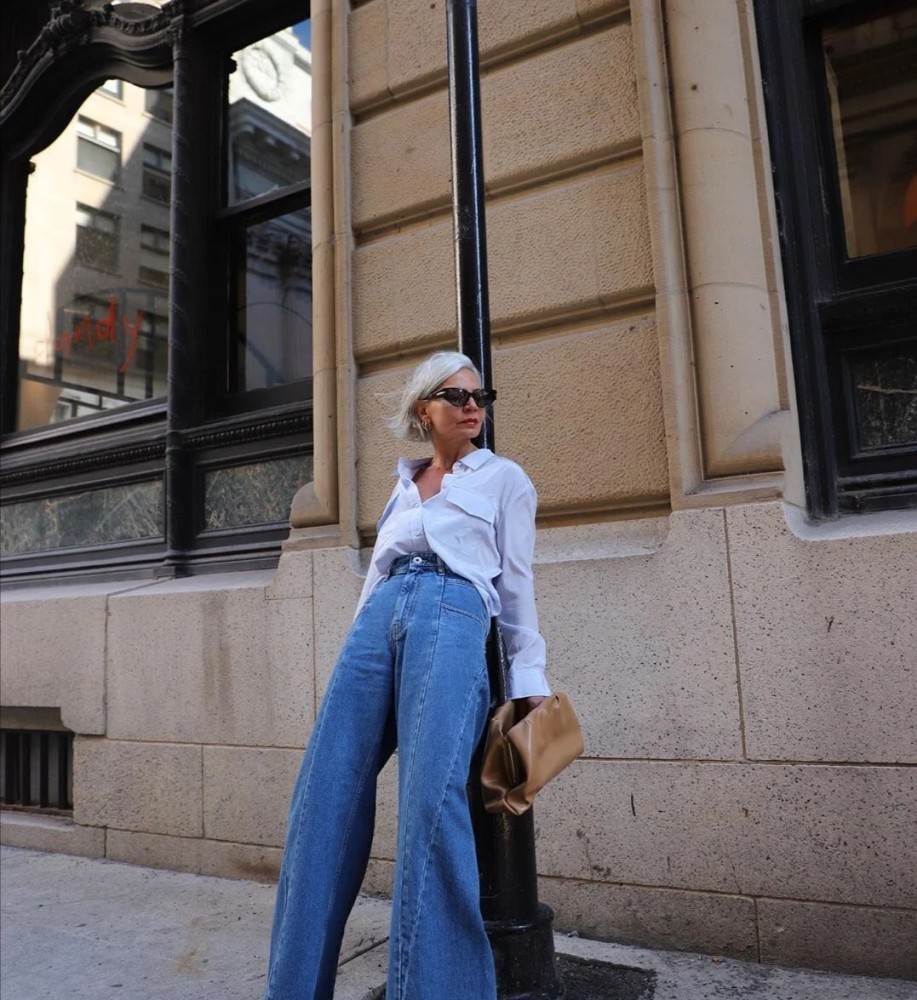 This set of wear is very tall. One is to use high-waisted trousers to form the effect of elongated legs, and the other is to use the perspective of upside-down shots to extend the legs. The overall formation of the comparison ratio or The beautification of body shape is quite outstanding.
Who says grandma doesn't understand fashion? In all kinds of clothing, adding the stitching of the waistband can create the effect of highlighting the waist, which can also become a dressing tip that women of all ages can use.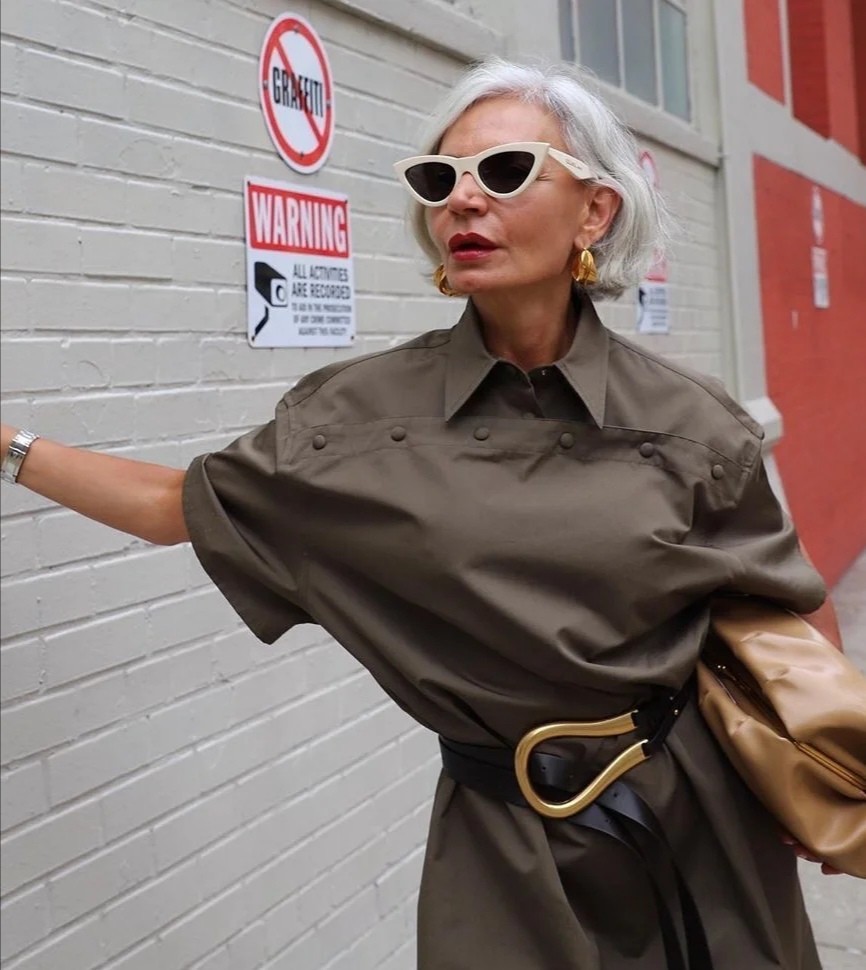 The looser the shirt and the belt is added, the more it can change its originally a little loose version, bringing the effect of fitting and contouring the waist. The black belt chosen by this blogger is basically good with all kinds of colors.
The addition of the waistband can play a role in flexibly adjusting the ratio and changing the waist circumference at any time, and you can also use it to increase the layering of the surface of the clothing.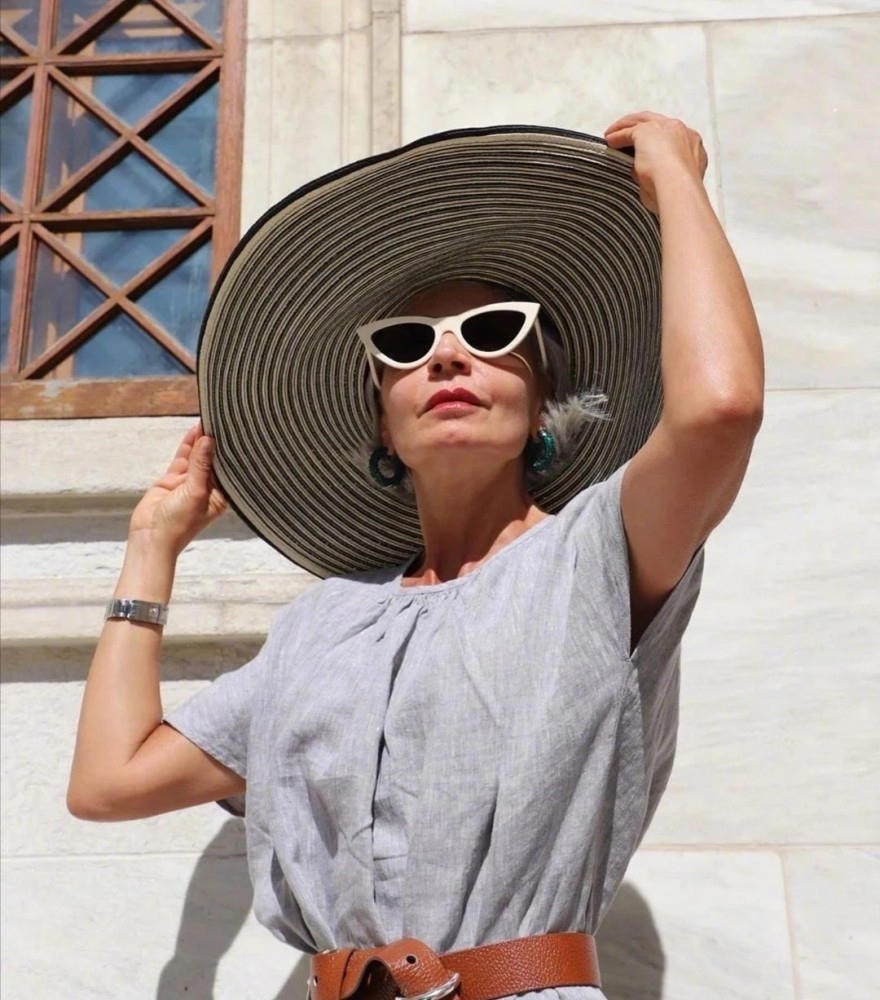 Like this belt, it is also a more basic and versatile type, and the formation of the belt is not wide, nor too narrow. It can be used to match simple tops of various colors and can also create a modification to the body.
The existence of the waist seal will be more obvious than the waist belt, and its overall proportion will be larger, and the effect of gathering the waist will be more conspicuous.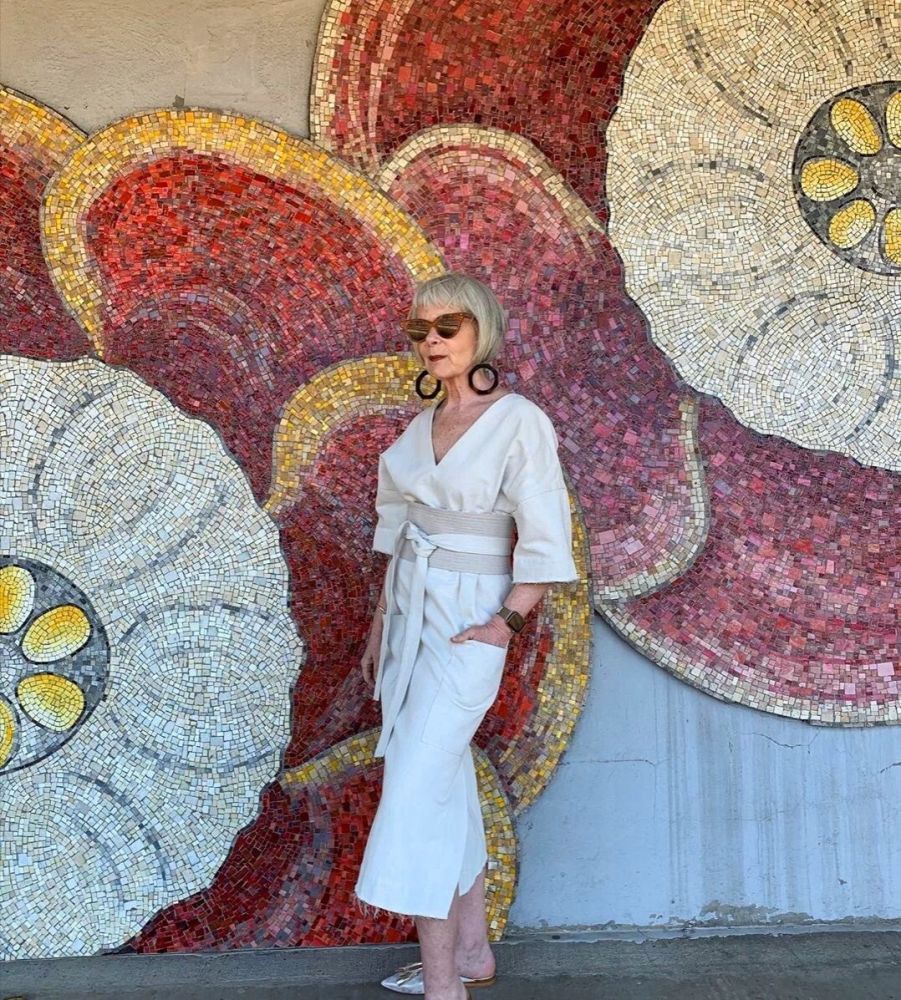 Like this white single product, the outer color is also relatively pure and wide, which can immediately make the entire upper body circumference of the garment tighter and smaller.
At the age of being a grandmother, one of the prerequisites for good-looking clothes is to have a more beautiful figure, so that you can try many items with a large exposed area, without worrying about not having a good figure and dare not try.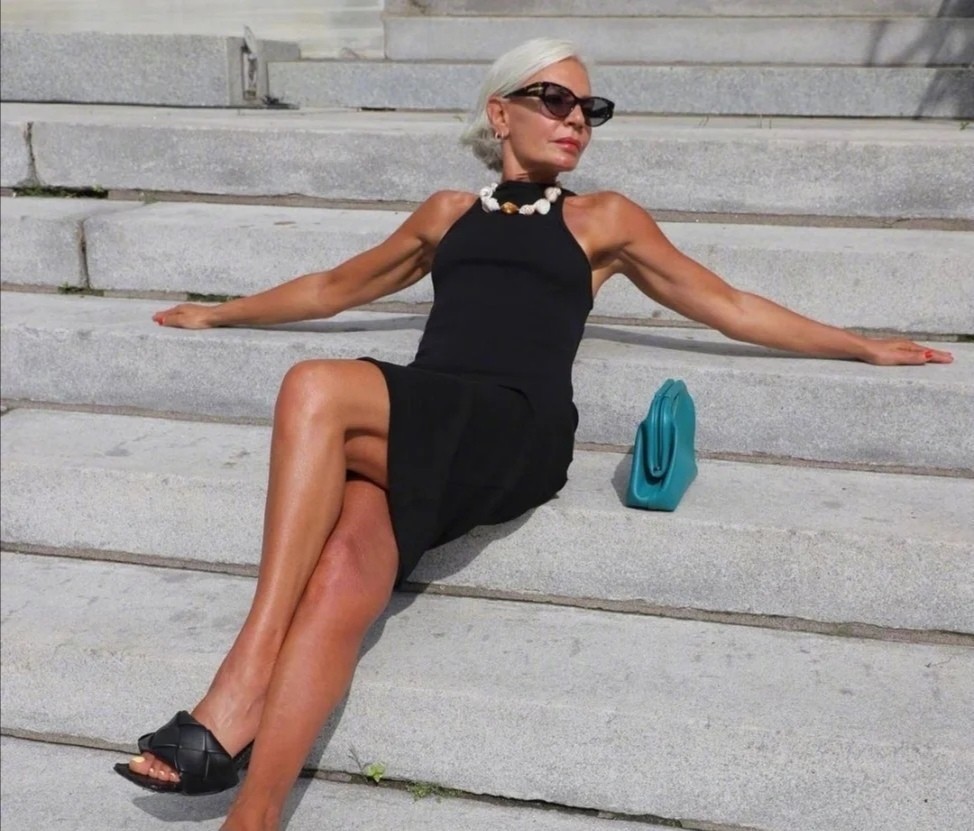 Like this blogger, the lines of her arms are very tight, exposing her arms generously, but it can bring her extremely obvious extra points. Even if the complexion is not fair enough, it can overflow with a confident style. This black dress has a simple design, and the tailoring of the style allows grandma to show off her arms and legs.
The neatly styled vest may be a little weaker in terms of interpreting feminine charm, but it is cool to wear and looks simple and atmospheric, and it can still win many fans. Occupy a place in the women's wardrobe.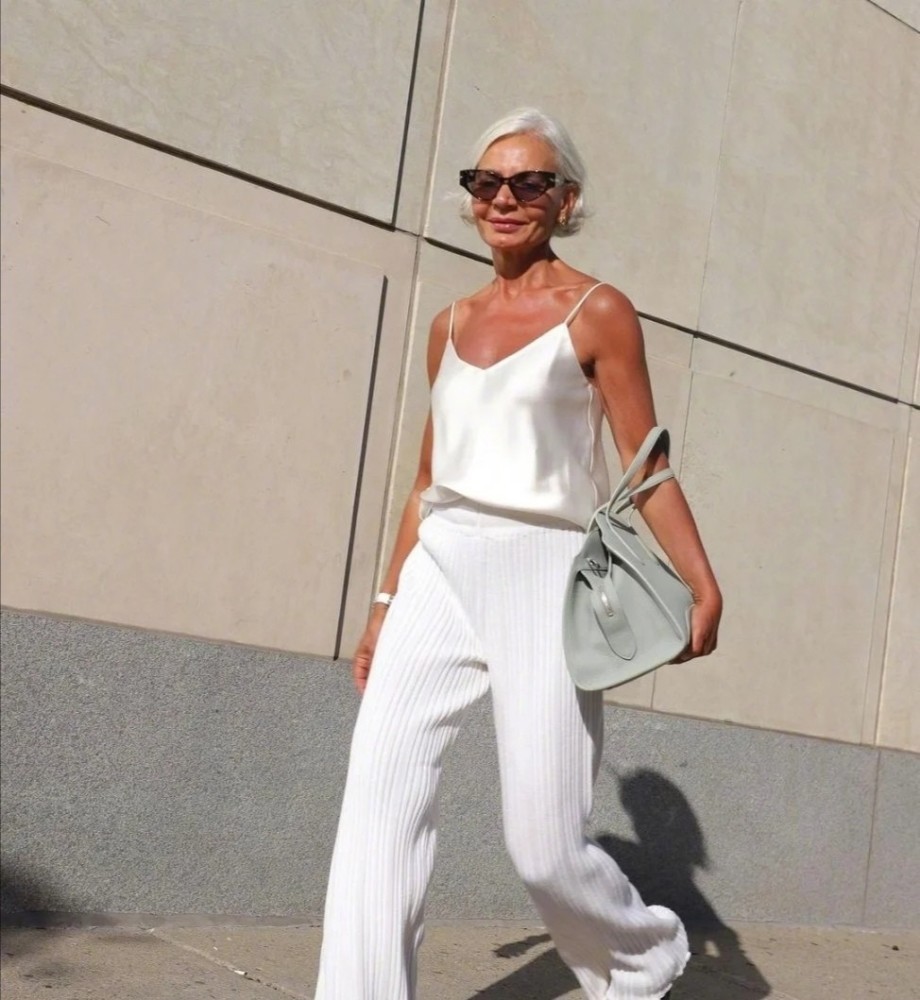 The blogger who is over half a hundred years old uses a simple white camisole. She can use this kind of clothing to wear a very concise and neat style. In the lower body with a trousers of the same color, this color matching can be mastered by everyone, and the trousers create a sense of stretch to the leg shape, which is very fashionable and fashionable.
At any age, you can continuously improve your aesthetic or collocation level, so that when you are over half a hundred years old, you can still show a posture of disobedience. Do not deliberately pretend to be tender, so that your image can be sublimated.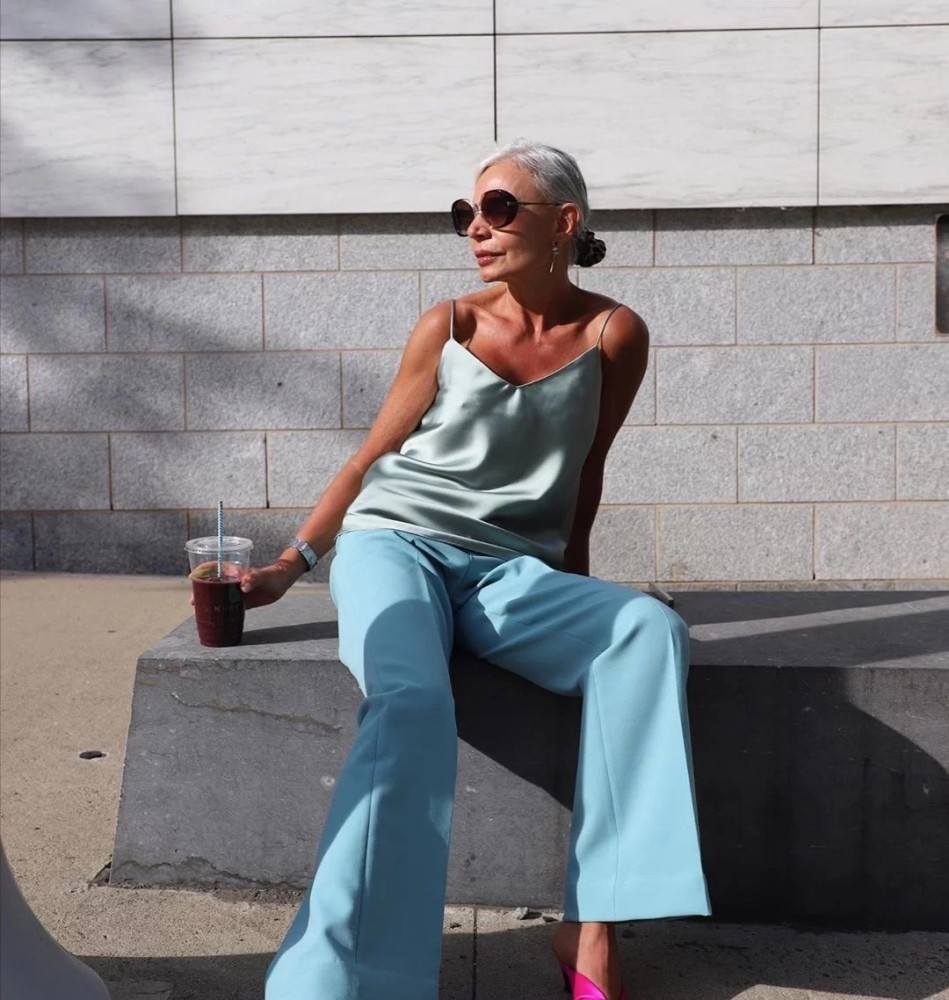 View more fashion blogger style trend in 2021: https://www.popfashioninfo.com/analysis/trendsetters/