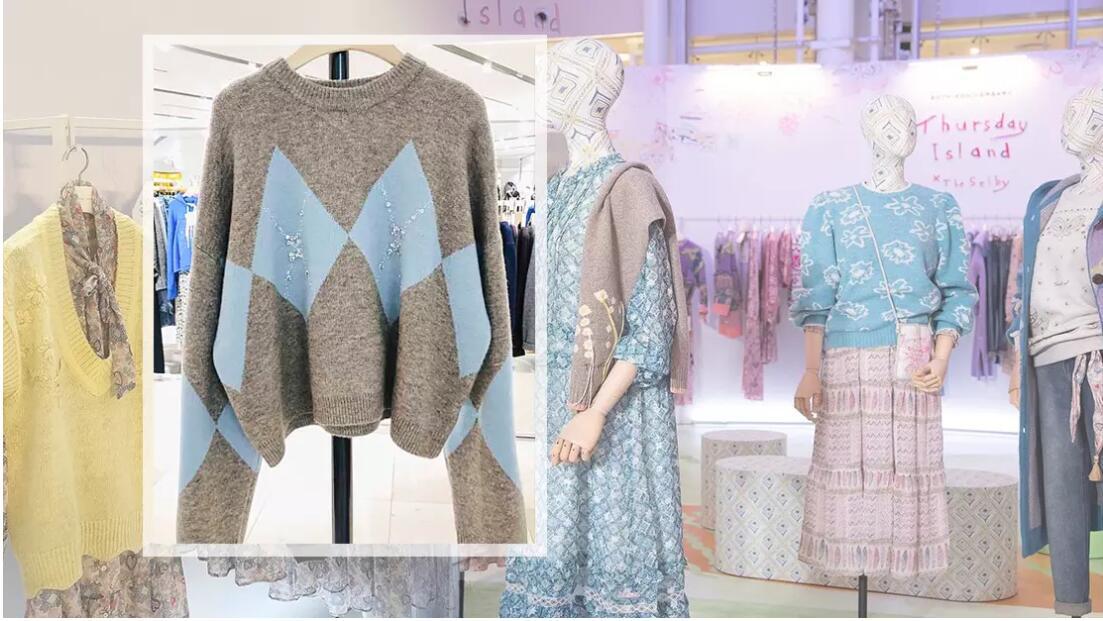 This paper selects the latest information of Korean retail market in recent 30 days and analyzes the information from three important design dimensions: pattern, craft and details. Application of bright color is the most ey-catching. Folk elements, flower yarn, electric embroidery, manual decoration, ruffle, cables, mock layer and other elements are focus of the design. Relatively speaking, the use of spliced material is less.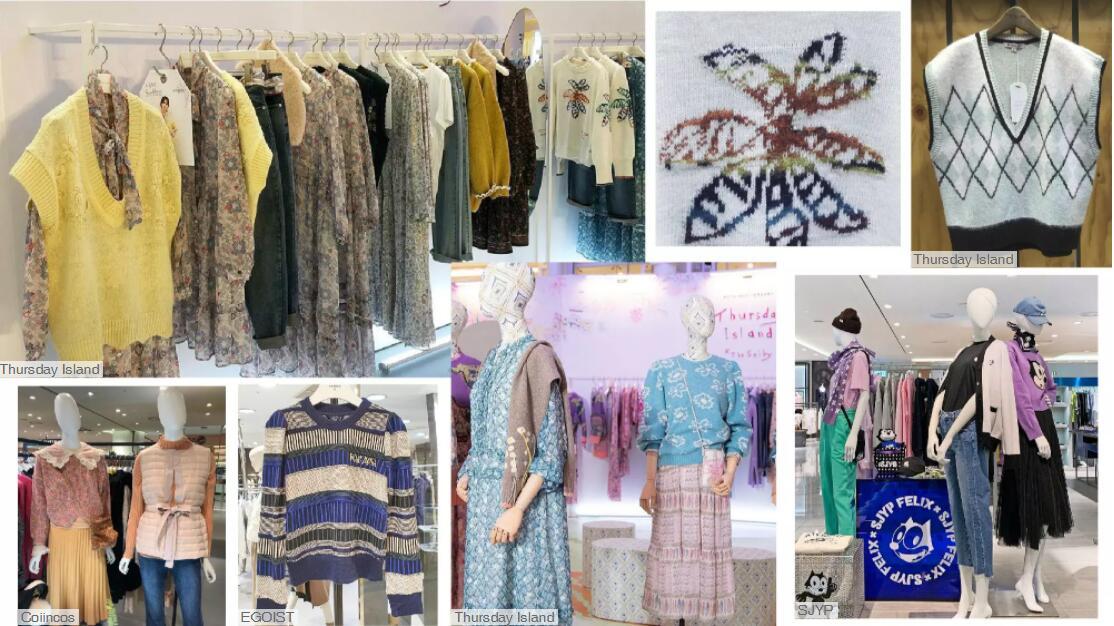 Korean retail market is more flexible in the application of folk patterns. Korean retail market tends to choose a more bright and fresh color. The popular girl elements such as love shape and flowers are integrated into the design. The coarse stitch are embedded into the folk pattern too, which presents a radial arrangement from top to bottom.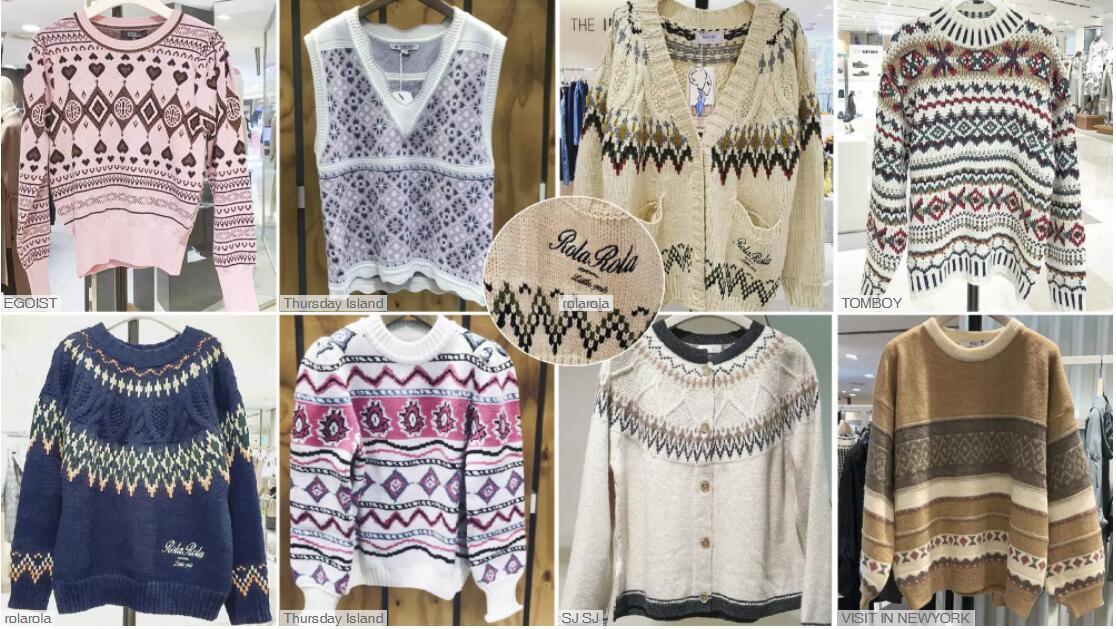 Plush Thread has been transformed into 3D pattern embellishment. Full-scaled flowers often made by jacquard crafts and single patterns in the palcement are made by embroidery.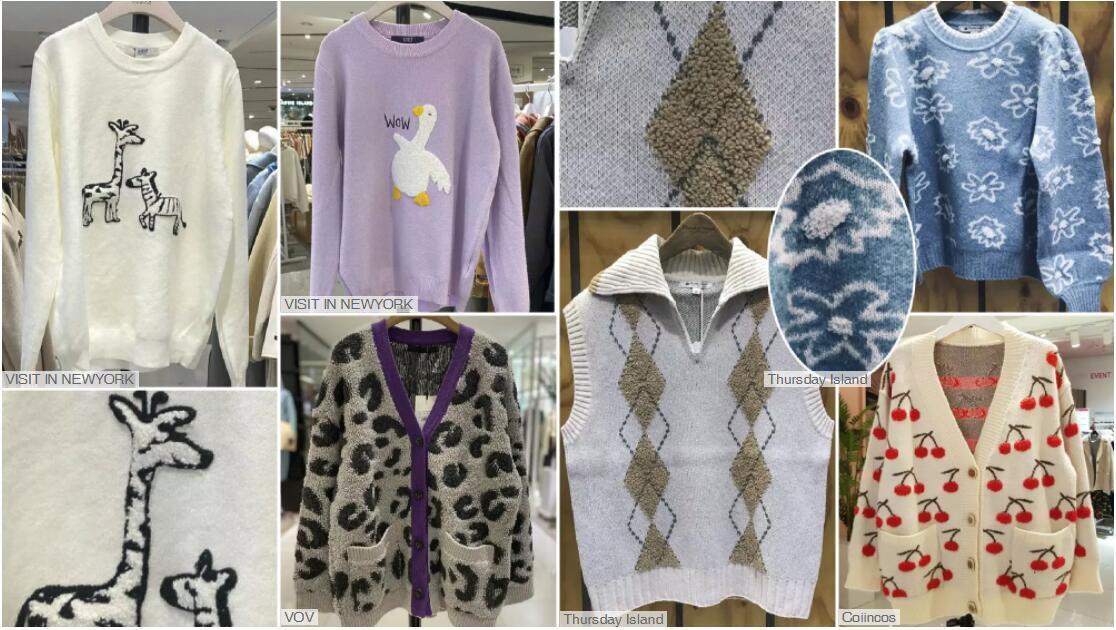 Letter elements in Korean retail market is various in crafts and expression form. Expression forms are as follows: irregular arrangement, letters combines with color-blocking and rhombic grid and tassel elements. Crafts are as follows: jacquard conbines with beading, print, fine electric embroidery, embroidery combines with applique etc.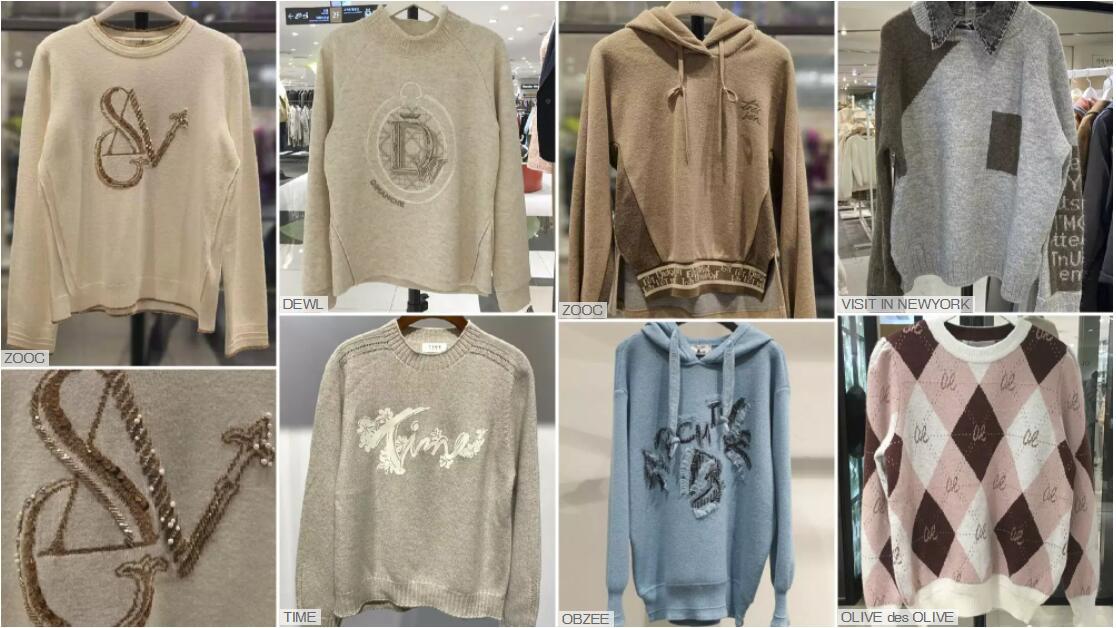 For a full report, pls visit https://www.popfashioninfo.com/details/report/t_report-id_9336-col_33/